James Gunn's The Suicide Squad Casts David Dastmalchian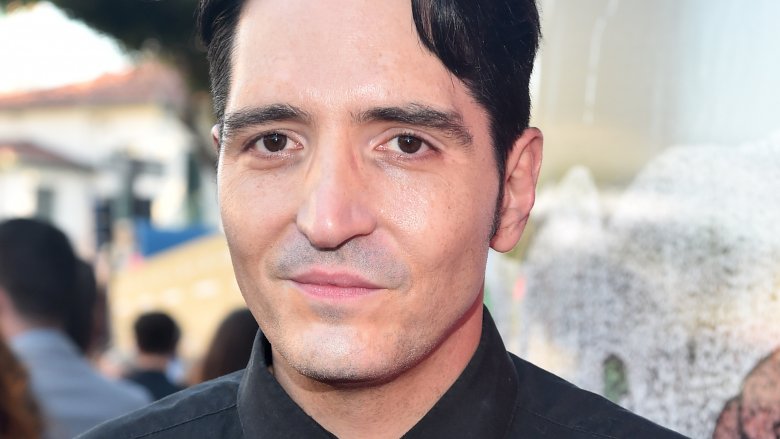 Getty Images
The Suicide Squad has snagged a new dude. 
David Dastmalchian, known for playing Scott Lang's hacker friend Kurt in Ant-Man and Ant-Man and the Wasp, recently inked a deal to join the James Gunn-directed sequel-slash-reboot to the original Suicide Squad from 2016. The Hollywood Reporter got the word of Dastmalchian's casting out in an exclusive report. 
Sources with knowledge of the production have indicated that Dastmalchian will step into the role of Polka-Dot Man. 
For those unfamiliar, Polka-Dot Man, also known by his real name Abner Krill, made his print debut way back in 1962 in Detective Comics No. 300. A petty criminal who garnered attention through his gimmicky, polka-dotty crimes that involved turning the removable spots on his costume into weapons, Polka-Dot Man is one of the more obscure DC Comics villains — which fits right in line with Gunn's taste for characters. The director splashed into the spotlight by helming the Guardians of the Galaxy film franchise over at Marvel Studios and making the under-the-radar superhero team a household name in the process, and it seems evident he's looking to repeat history with The Suicide Squad by crafting a roster filled with lesser-known villains. 
Given The Suicide Squad has been described as a "rethinking of the property" and will feature characters not seen in David Ayer's Suicide Squad, it should come as little surprise that Dastmalchian's Polka-Dot Man won't be the only new face heading to the DC Extended Universe. Reportedly, the following DC villains will team with Polka-Dot Man for The Suicide Squad: Ratcatcher, who can control hordes of sewer rats and uses cyanide gas to manipulate things; King Shark, a hulking humanoid shark with superhuman strength, speed, and invulnerability; and Peacemaker, a pacifist diplomat who is so obsessed with obtaining and maintaining peace that he will go to any lengths for it. 
The Suicide Squad won't be all newbies, though. Margot Robbie reprises her role as Harley Quinn, as does Jai Courtney with his character Captain Boomerang and Viola Davis with Amanda Waller. 
Dastmalchian also joins fellow newcomer Idris Elba, who was originally reported to be replacing Will Smith as Deadshot. After much deliberation about the decision, Warner Bros. executives confirmed that Elba wouldn't be playing Deadshot in The Suicide Squad, as the Brit taking over for Smith ran the risk of coming across as disrespectful. Instead, Elba will bring to life another DC Comics character. Who exactly that is hasn't yet been revealed. 
The Suicide Squad should serve as a wonderful opportunity for Dastmalchian to continue showing audiences what he's made of. Plus, it will bring the actor back into the DCEU. He previously starred as Joker thug Thomas Schiff in The Dark Knight (his first film role ever), as Abra Kadabra on The Flash, and Dwight Pollard on a few episodes of Gotham. 
Before he appears in The Suicide Squad, Dastmalchian will star as Piter De Vries in the Dune remake, as Johnson in Reprisal, and as Gensan in Creatures Here Below. 
The Suicide Squad is slated for release on August 6, 2021.