Pitch Perfect 2's Flula Borg Joins James Gunn's The Suicide Squad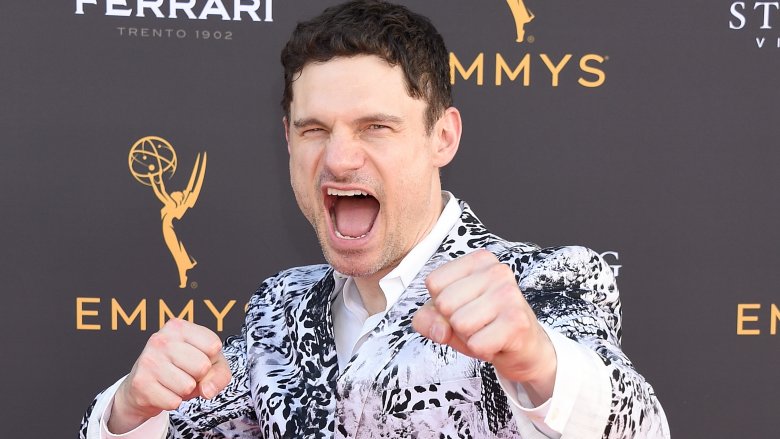 Gregg Deguire/Getty Images
James Gunn's The Suicide Squad is about to get a heavy dose of comedy.
Actor, DJ, and comedian Flula Borg has signed on to the upcoming film, Deadline has reported. Although details surrounding his role are unknown, it's suggested that Borg will be playing a love interest to one of the characters.
Warner Bros.' The Suicide Squad serves as the sequel to 2016's Suicide Squad, though it's been described as more of a reboot than a direct follow-up. In October 2018, it was announced that James Gunn had been hired to write and direct the film, following his controversial departure as the director of Guardians of the Galaxy Vol. 3 that July. (He's since been reinstated as director.) Although Suicide Squad has grossed $746 million and places fourth in terms of the DCEU box office, it's been generally panned by critics. The film's Rotten Tomatoes consensus is that a talented cast couldn't save it from "a muddled plot, thinly written characters, and choppy directing."
Gunn is said to be bringing a "completely new take" to the Warner Bros. property, which Variety reports will feature a new group of villains, including Idris Elba in an undisclosed role. Margot Robbie's Harley Quinn, Jai Courtney's Captain Boomerang, Joel Kinnaman's Rick Flag, and Viola Davis' Amanda Waller are also set to return. According to TheWrap, the plot for the film may be centered on Black Adam, whom the Suicide Squad will have to track down.
Borg got his start in acting after winning the Scion National Hypeman contest, which brought him to Hollywood, and to YouTube. The actor soon amassed a heavy follower count with his quirky sense of humor and musical talent, and in 2015, Variety named Borg one of the 10 Comics to Watch.
Since 2008, he's appeared in a number of films, both in live-action performances and as a voice actor. Most notably, Borg played Pieter Krämer, the leader of German a cappella group Das Sound Machine (DSM), in 2015's Pitch Perfect 2. He's also done plenty of work on the small screen, having appeared on Curb Your Enthusiasm and The Good Place. Before The Suicide Squad makes it to theaters, you'll be able to catch Borg in the comedy Judy Small, as Serge. 
The Suicide Squad hits theaters August 6, 2021.