The Suicide Squad: Daniela Melchior Cast As Ratcatcher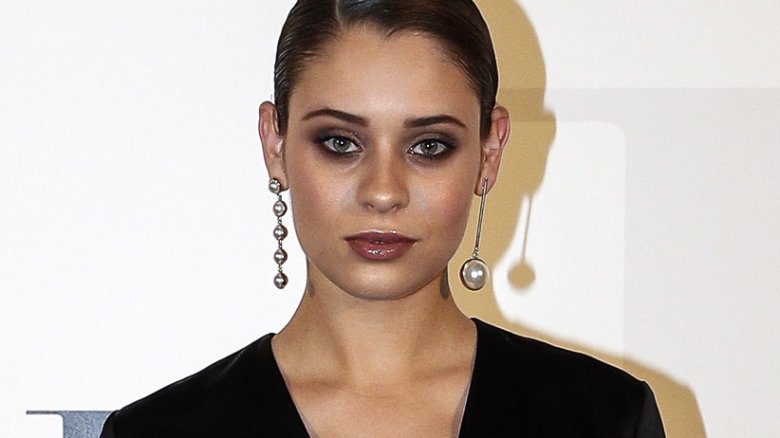 Getty Images
Warner Bros. and DC Films have caught their Ratcatcher. 
Variety reported Tuesday, April 30 that newcomer Daniela Melchior is set to join the cast of director James Gunn's The Suicide Squad. She'll portray Ratcatcher, an ex-employee of the Gotham City Sanitation Department who has the ability to control legions of rats and has a taste for manipulation via gas poisoning.
Now, readers may not be familiar with either Melchior or Ratcatcher — and that's a-okay. A Portuguese actress who has starred in films and on television series produced in her home country, Melchior has yet to break into the Hollywood mainstream, so many would be forgiven if hearing her name sparks a head-tilt-and-chin-rub combo rather than a ton of excitement. As for Ratcatcher, the DC Comics villain is a less-popular Batman foe and is a male in the source material, meaning the role has been gender-swapped for The Suicide Squad. 
Changing Ratcatcher (real name: Otis Flannegan) from male to female isn't the only big alteration to the character that The Suicide Squad has made. According to sources with knowledge of the in-development villain ensemble, Ratcatcher will "have some connection" to the mystery man Idris Elba portrays. 
Details on Elba's role haven't yet been revealed, though we know he isn't stepping up to replace Will Smith as Deadshot. Elba was originally meant to take over for Smith, who exited The Suicide Squad in late February 2019 due to scheduling conflicts, but the powers that be ultimately decided to rework the script and place Elba in a different role. Prior to Warner Bros. and DC Films announcing that Elba would bring to life a character other than Deadshot, Collider reported that Deadshot would act as "a surrogate father of sorts to Ratcatcher." 
Take that information and match it against what Variety has reported, and it seems apparent that whomever Elba is playing, he'll likely be spending a lot of time with Melchior's Ratcatcher. 
In addition to Elba, Melchior joins Margot Robbie as Harley Quinn, Jai Courtney as Captain Boomerang, Viola Davis as Amanda Waller, and the recently cast David Dastmalchian as Polka-Dot Man, another obscure DC Comics villain who transforms the spots of his dotty costume into weapons he uses against his enemies. Word on the street is that The Suicide Squad, which is said to "bring a completely fresh take to the franchise" and shy away from what director David Ayer established in the original Suicide Squad from 2016, will also toss into the mix the humanoid shark baddie King Shark and the peace-hungry dude Peacemaker.
It will certainly be interesting to see how Melchior performs in The Suicide Squad, her first major Hollywood studio movie. If all goes well, perhaps the actress will become a more permanent part of the DC Extended Universe and attract a new group of fans from across the globe. 
The Suicide Squad is set to begin production this fall in time for release on August 6, 2021.