The Real Reason Nathan Fillion Makes The Perfect TDK In The Suicide Squad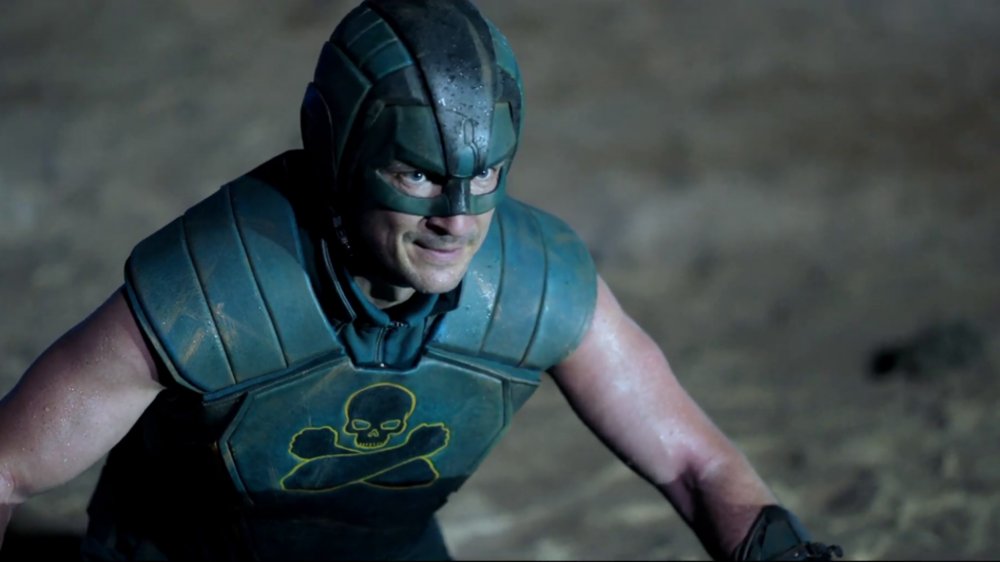 Warner Bros./DC Entertainment
Nathan Fillion is joining James Gunn's squad, and he couldn't be a better fit for his role.
During DC's FanDome event, director James Gunn revealed the full cast list for Suicide Squad 2, and revealed that Nathan Fillion, known for his leading roles in cult shows like Castle and Firefly, will be joining the cast as TDK. After David Ayer's less than successful debut with this particular DC adaptation (though the film performed well at the box office, it was a critical flop) Guardians of the Galaxy director James Gunn is taking the reins, and it's clear that he's bringing his own brand new spin to this reboot.
If you're not familiar with TDK, you're probably not alone; the name TDK is new, but Fillion's character is based on a DC comics character inspired by fan parodies. Originally known as Arm Fall Off Boy in DC's Legion of Super-Heroes, this dorky hero is exactly what he sounds like, and can take off his arms to beat up his enemies. Though Fillion hasn't been specifically named as Arm Fall Off Boy, TDK definitely seems like the heir apparent to this ridiculous character. Here's why Fillion is the perfect fit for what seems to be Suicide Squad 2's silliest super.
Nathan Fillion is definitely the right fit for Suicide Squad 2's goofiest character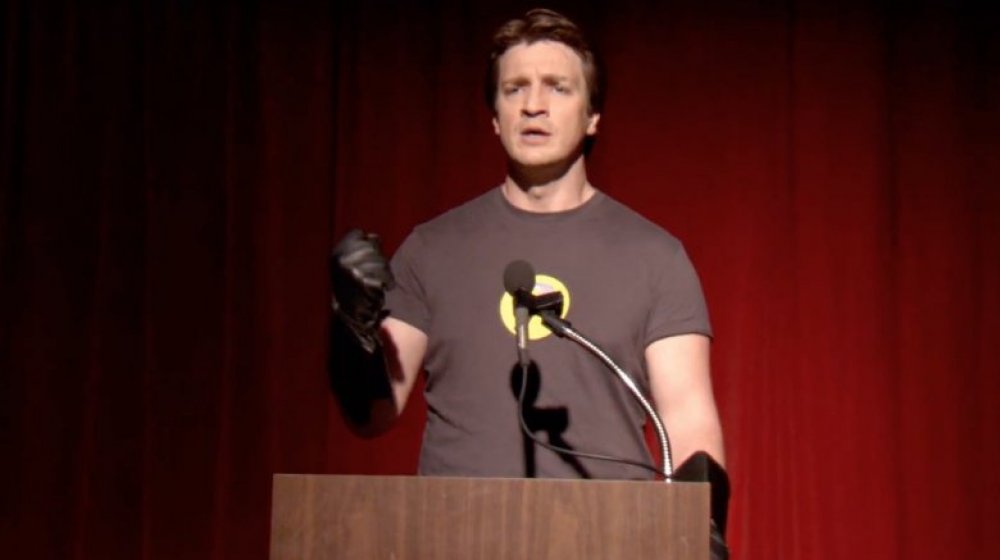 Mutant Enemy Productions
If you're at all familiar with Nathan Fillion's body of work, you know why he's a great fit to play what may be the resident doofus of the Suicide Squad. After winning over audiences with the 2002 one-season wonder Firefly, Fillion has made a career out of playing heroic yet ultimately foolish leading men. You probably also know him as crime novelist Richard Castle on Castle, which saw him solving crimes alongside real detective Kate Beckett (Stana Katic).
Perhaps the best preamble to his role in Suicide Squad 2, however, is his role in Joss Whedon's short film Dr. Horrible's Sing-A-Long Blog, which was born out of the 2008 writer's strike that brought television shows in Los Angeles to a screeching halt. As Captain Hammer, the seemingly heroic and completely idiotic nemesis to Neil Patrick Harris' would-be supervillain Dr. Horrible, Fillion plays the perfect foolish superhero, and fans of Dr. Horrible can safely assume he'll bring that same goofy attitude to TDK.
Beyond that, Fillion will reunite with Gunn, as the two have worked together several times before. In 2006, Fillion appeared in Gunn's horror film Slither, and he even had a subtle cameo in the first Guardians of the Galaxy film as a prison inmate, though he was masked by an entirely computer-generated appearance.
In any case, fans can rest easy knowing that Suicide Squad 2 will have a robust sense of humor thanks to Fillion and Gunn's shared sensibilities. Suicide Squad 2 is set to hit theaters on August 6, 2021.