The Best New Movies And TV Shows To Watch On Netflix In September 2020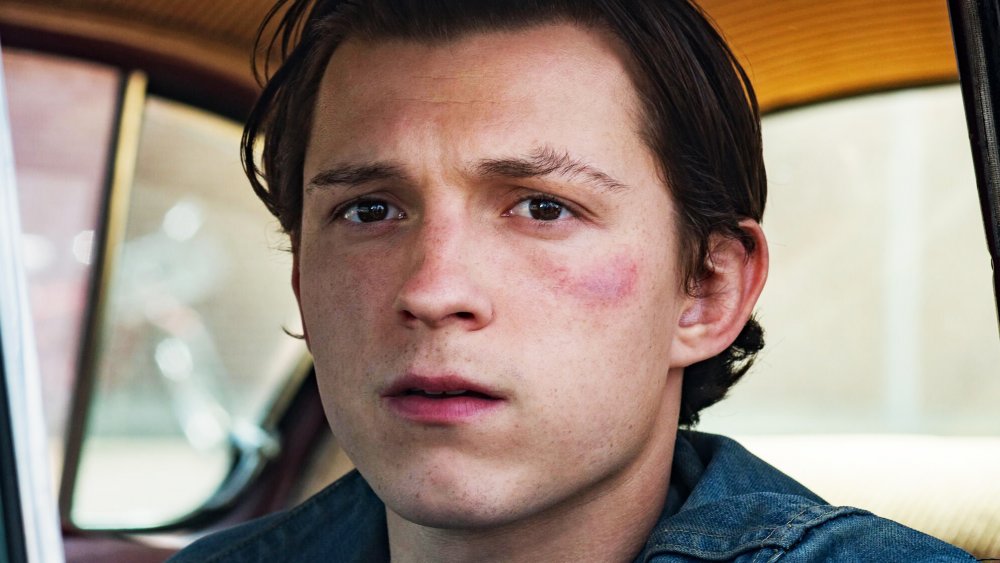 Netflix
Hard as it may be to believe, September 2020 is already just around the corner. Most of us spent the dog days of summer in the Northern Hemisphere and the cozied-up days of winter in the Southern Hemisphere stuck indoors with little else to do than binge-watch series and make movie marathons a common household practice. That doesn't look to change in the near future, and neither does the abundance of content we'll have at our fingertips.
As the reigning king of streaming, Netflix has been even more dependable this year than ever before. Past months brought viewers new seasons of fan-favorite shows like The Umbrella Academy and Dead to Me, fresh original content including the Steve Carell-starring comedy Space Force and the unique superhero movies The Old Guard and Project Power, and more comedy, sci-fi, action, and horror films than we can feasibly list here.
September 2020 on Netflix will be no different, as the streamer is set to unleash a wave of exciting new content — both new to the world and new to the platform's library — throughout the month. Here are best movies and TV shows to watch on Netflix in September 2020, plus everything to stream before it's gone for good.
Awesome sci-fi and action movies hitting Netflix in September 2020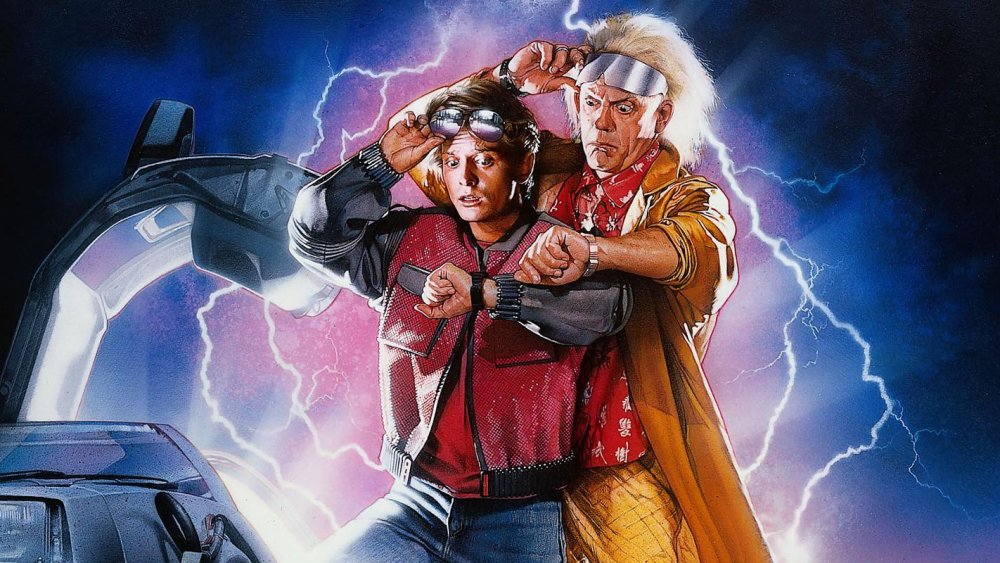 Universal Pictures
In September 2020, Netflix subscribers can go back to the Back to the Future film franchise. The streamer introduced the full trilogy — 1985's Back to the Future, 1989's Back to the Future Part II, and 1990's Back to the Future Part III — to its digital shelves in May 2020, then removed them in July 2020. Another couple of months later, and Marty McFly and Doc Brown will return to Netflix in their complete trilogy glory. Those interested can stream all three movies beginning on September 1.
The sci-fi action fun doesn't start and stop with Back to the Future, though. Also headed to Netflix next month is Freaks – You're One of Us, the action-packed, German-language superhero film that follows working mom Wendy (Cornelia Gröschel) as she learns she possesses powers of invulnerability and super-strength, which were previously suppressed by medication. Wendy teams up with her co-worker Elmar (Tim Oliver Schultz) and a man called Marek (Wotan Wilke Möhring), both of whom have unique powers of their own, to seek out others like them. However, they soon end up twisted in a conspiracy bigger than they ever thought could exist. Freaks – You're One of Us hits Netflix on September 2.
Later in the month, catch the 2011 sci-fi sports movie Real Steel, starring Hugh Jackman as a former boxer named Charlie Kenton, whose life changes in major ways after losing a fight against a bull. Struggling to make end's meet by building robots out of scrap metal, Charlie reunites with his estranged son Max (Dakota Goyo), and together, they exact a plan that will put their names on the map: create a bot that can become a champion. Real Steel will drop on Netflix on September 24.
September 1
Back to the Future
Back to the Future Part II
Back to the Future Part III
September 2
Freaks – You're One of Us
September 24
Real Steel
Netflix brings the laughs with plenty of new comedies in September 2020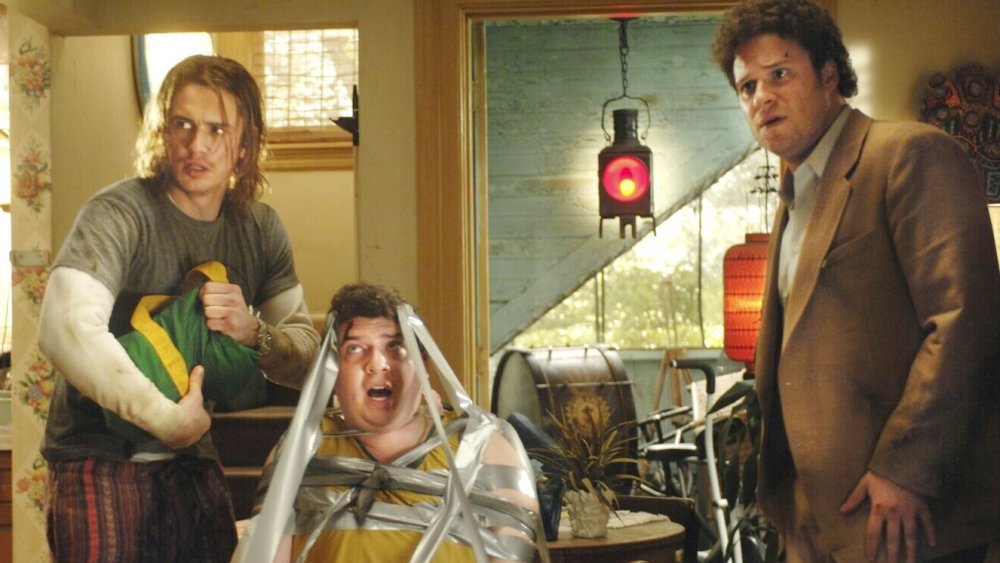 Sony Pictures Releasing
In September 2020, Netflix is intent on making sure that we all get the lion's share of laughs. The first of the month alone gives us a few modern classics, along with a couple flicks for those who want their funny bones tickled on the way down Memory Lane. In the former category, there's 2002's hilarious and heartfelt Barbershop, 2011's strip-tastic Magic Mike, and the 2008 buddy stoner comedy Pineapple Express. In the latter, we have 1993's Coneheads, which stars Dan Aykroyd and Jane Curtin as the heads of the clueless alien family they popularized on Saturday Night Live, and 1978's Grease, a timeless tale worthy of at least a dozen more rewatches.
Other comedy selections include the 2005 film adaptation of the Broadway play The Producers with Matthew Broderick and Nathan Lane, which hits Netflix on September 1; How to Train Your Dragon 2, which arrives on September 11; 2005's Waiting..., which is required viewing for anyone who has ever worked in a service industry and which pops in on Netflix on September 23; and the Cameron Diaz-starrer Bad Teacher, the 2011 feature from Jumanji series director Jake Kasdan that drops on September 27.
September 1
Barbershop
Coneheads
Grease
Magic Mike
The Muppets
Muppets Most Wanted
Not Another Teen Movie
Pineapple Express
The Producers (2005)
Puss in Boots
Sex Drive
The Smurfs
September 3
Love, Guaranteed
September 11
How to Train Your Dragon 2
September 15
The Smurfs 2
September 23
Waiting...
September 27
Bad Teacher
A handful of great new comedy specials coming to Netflix in September 2020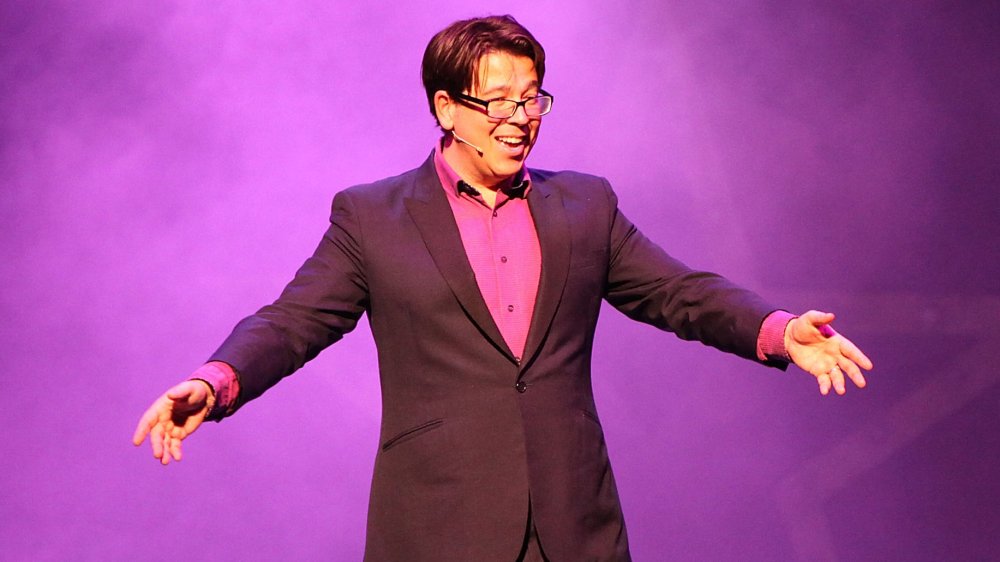 David M. Benett/Getty Images
Those wanting even more laughs can stream a quartet of new standup specials on Netflix in September 2020.
Last Comic Standing season 7 winner Felipe Esparza — whose previous specials They're Not Gonna Laugh At You and Translate This aired on Showtime and HBO, respectively — will make his Netflix debut with Bad Decisions on September 1. Then, on September 3, Brazilian funnyman Afonso Padilha brings his brings his debut set Classless to the streamer. 
Veteran British comic Michael McIntyre takes over the spotlight on the 15th with a brand-new batch of material entitled Showman. And on the 29th, podcaster, Always Be My Maybe actress, and The Circle host Michelle Buteau unleashes her new special — the awesomely-titled Welcome to Buteaupia.
September 1
Felipe Esparza: Bad Decisions
September 3
Afonso Padilha: Classless
September 15
Michael McIntyre: Showman
September 29
Michelle Buteau: Welcome to Buteaupia
September 2020 sees a few dramas and a big mystery heading to Netflix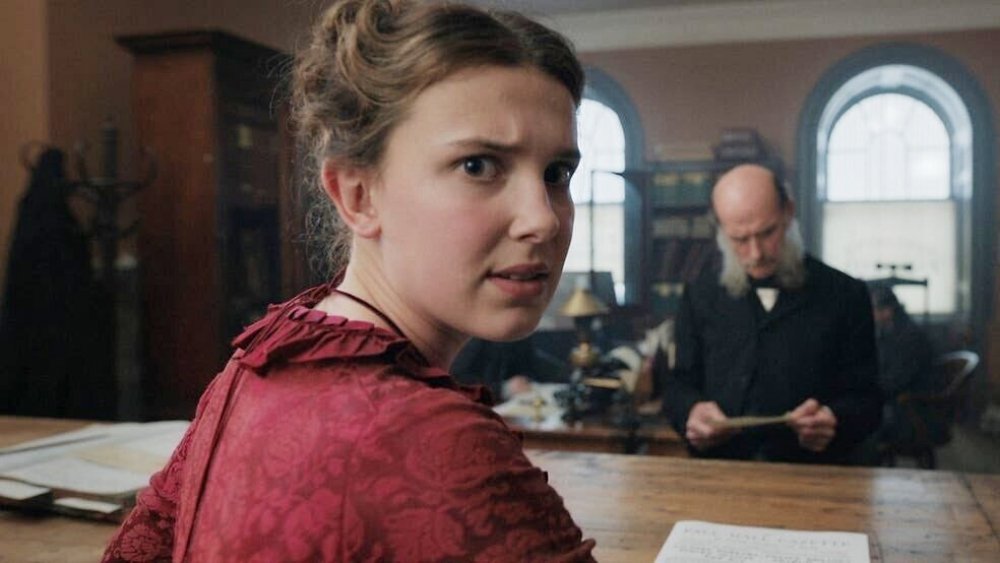 Netflix
While there aren't exactly a plethora of new drama selections heading to Netflix in September 2020, the few that we will see are worth watching. There's 2018's Adrift, which stars Shailene Woodley and Sam Claflin as a couple who must navigate the treacherous waters of the Pacific in a tiny, damaged boat after their yacht is destroyed by a hurricane. Then, 1989's Glory – an acclaimed Civil War drama with a killer cast that includes Matthew Broderick, Denzel Washington, Morgan Freeman, and Andre Braugher. And finally, 2018's Wildlife, The Batman actor Paul Dano's directorial debut that follows the travails of a troubled couple portrayed by Jake Gyllenhaal and Carey Mulligan. All three movies hit Netflix on September 1.
Sitting just beyond the realm of drama in the mystery genre is one of the most highly-anticipated films of late 2020: Enola Holmes, based on Nancy Springer's Enola Holmes Mysteries series of novels. The flick stars Stranger Things' Millie Bobby Brown in the title role; she's supported by a fantastic cast that includes everybody's favorite British super-hunk Henry Cavill as Enola's older brother Sherlock, Claflin (again) as her other older brother Mycroft, and Helena Bonham Carter as the trio's mother, Eudoria. Warner Bros. originally had Enola Holmes set up for a theatrical release, but Netflix acquired the movie in April 2020 and will release it on September 23.
September 1
Adrift
Glory
Wildlife
September 23
Enola Holmes
Some scintillating new horror-thriller selections on Netflix in September 2020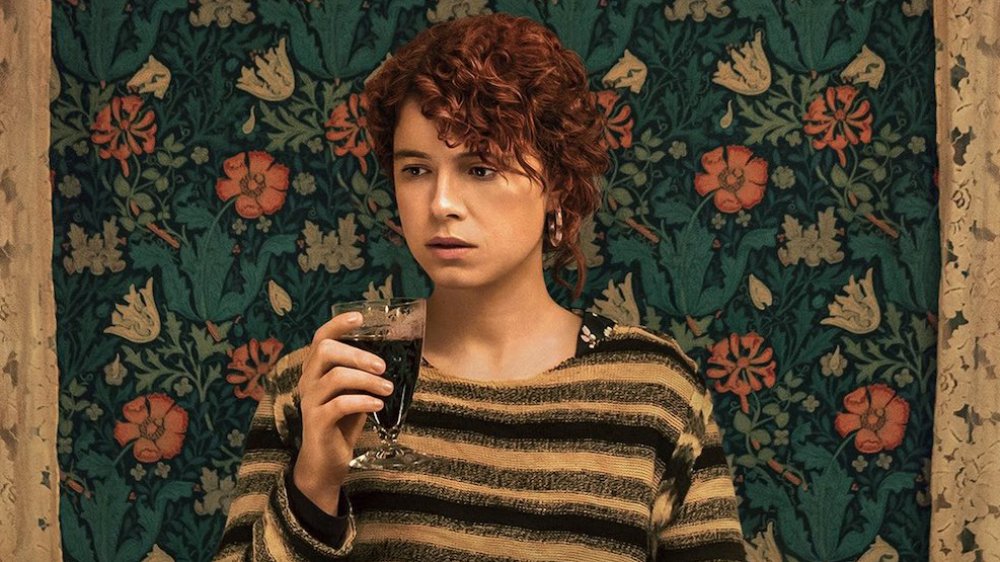 Netflix
The new horror and thriller flicks arriving on Netflix in September 2020 are likewise a little bit slight, but they definitely hit the quality sweet spot  — especially with regard to a trio of originals sprinkled throughout the first couple weeks of the month. Sure, there are some cool new selections to cue up starting on September 1, including the 1998 B-movie extraordinaire Anaconda and the underrated 2002 Silence of the Lambs prequel Red Dragon. But the ball really gets rolling on September 4 with I'm Thinking of Ending Things, the new psychological horror film from Charlie Kaufman. The flick stars Jessie Buckley and Jesse Plemons as a couple whose trip to meet the young man's parents (Toni Collette and David Thewlis) goes horribly awry. It's hard to say what terror might ensue purely based on the fact that I'm Thinking of Ending Things comes from Kaufman, who provided the world with the cinematic mind-screws Being John Malkovich, Eternal Sunshine of the Spotless Mind, and Synecdoche, New York.
September 10 on Netflix brings us The Babysitter: Killer Queen, the sequel to director McG's obscenely enjoyable 2017 horror-comedy The Babysitter. Finally, on the September 16, subscribers can stream the hotly anticipated film The Devil All the Time, the adaptation of Donald Ray Pollock's 2011 Southern Gothic thriller of the same name. The flick's incredible cast includes Marvel Cinematic Universe alum Tom Holland and Sebastian Stan — not to mention heavy-hitters such as Robert Pattinson, Bill Skarsgård, Henry Melling, Mia Wasikowska, and Jason Clarke. 
September 1
Anaconda
The Possession
Red Dragon
Residue
September 4
I'm Thinking of Ending Things
September 10
The Babysitter: Killer Queen
September 16
The Devil All the Time
New TV series and new TV seasons coming to Netflix in September 2020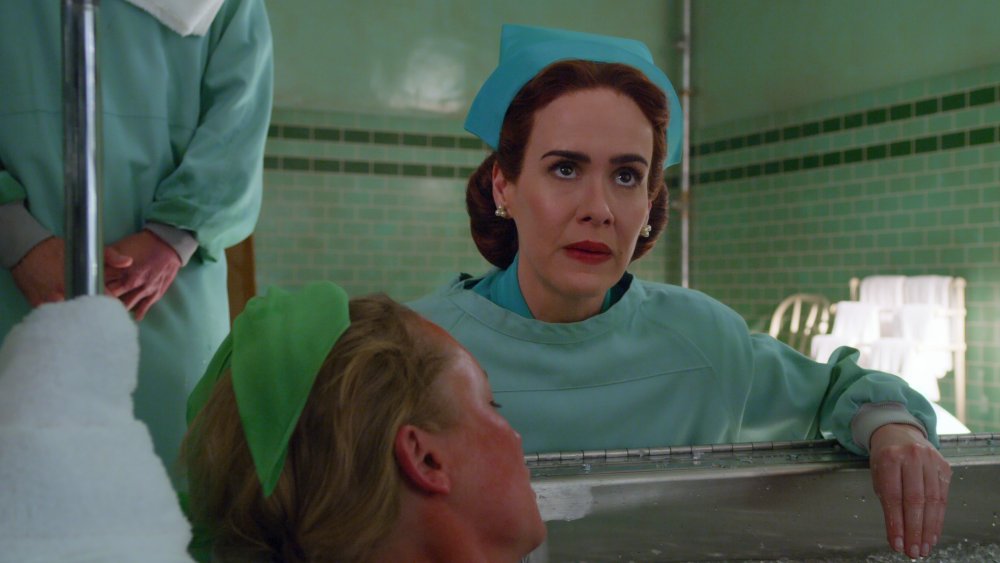 Netflix
September 2020 will also bring plenty of good stuff for TV binge-watchers. 
All eight seasons of the underrated CW sitcom Girlfriends is a pretty decent haul in and of itself, and it'll drop on Netflix on September 11. Fans of The Curse of Oak Island and Van Helsing will finally get to binge the fourth seasons of those shows on September 15 and September 27, respectively. 
As far as Netflix original series go, hold onto your butts: The first season of the amazing-looking animated series Jurassic World: Camp Cretaceous and the first season of the Sarah Paulson-starring One Flew Over the Cuckoo's Nest prequel Ratched both drop on September 18. And heads up, foodies: The second season of Jon Favreau and chef Roy Choi's The Chef Show debuts on Netflix on September 24. If you're one of those poor souls who missed the fourth and final season of the widely acclaimed NBC sitcom The Good Place, you can finally remedy that unfortunate situation on September 26. 
September 11
Girlfriends: Seasons 1 1-8
September 15
The Curse of Oak Island: Season 4
Pawn Stars: Season 2
September 18
Jurassic World: Camp Cretaceous: Season 1
Ratched: Season 1
September 24
The Chef Show: Season 2
September 26
The Good Place: Season 4
September 27
Van Helsing: Season 4
Don't miss these movies and TV shows before they leave Netflix in September 2020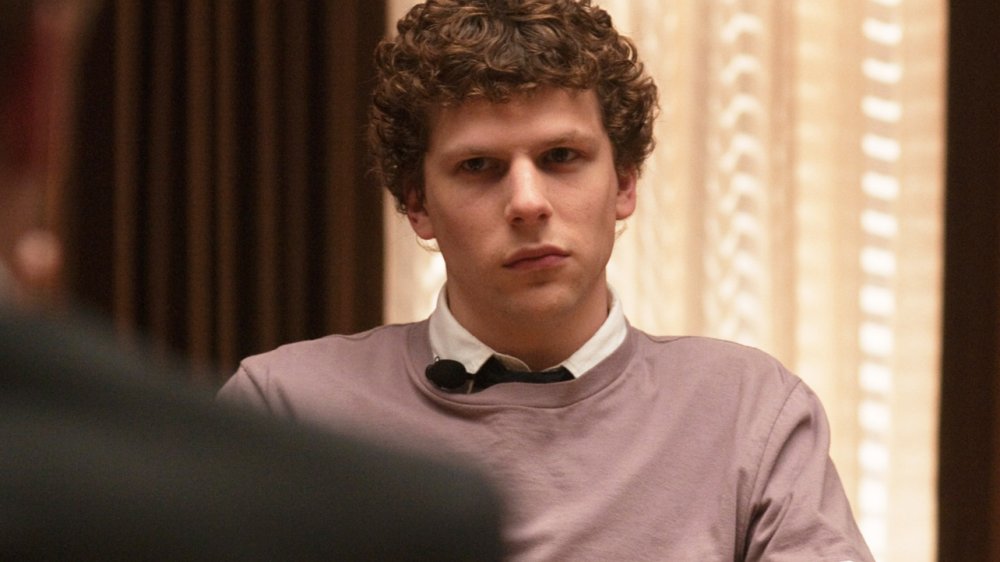 Sony Pictures Releasing
With so many great movies and series arriving on Netflix in September 2020, Netflix is left no choice but to do some housekeeping and make room for the new additions. This means that, sadly, some truly great films and shows are taking their victory lap on the platform in September 2020 (unless Netflix decides to pull another Back to the Future-type move and bring a few selections back into the fold in a few months' time.)
In the first half of the month, subscribers will say goodbye to all seven seasons of ABC's fantasy drama Once Upon a Time, the first season of Cold Case Files, the 2004 sci-fi psychological horror-thriller The Forgotten, and more. The back half of September 2020 will see even more Netflix removals: the South Korean action-horror Train to Busan (one of the best pandemic movies ever), all three Jurassic Park movies, the underrated Heath Ledger flick A Knight's Tale (featuring a hilariously out-of-place soundtrack), and director David Fincher's Oscar-winning biopic The Social Network — which will, ironically, celebrate its 10th anniversary on October 1, just a day after it leaves Netflix.
Leaving September 4
Christopher Robin
Leaving September 5
Once Upon a Time: Seasons 1-7
Leaving September 8
Norm of the North: King Sized Adventure
Leaving September 10
The Forgotten
Leaving September 14
Cold Case Files: Season 1
Leaving September 15
Raiders!: The Story of the Greatest Fan Film Ever Made
Leaving September 16
The Witch
Leaving September 17
Train to Busan
Leaving September 20
Sarah's Key
Leaving September 21
Person of Interest: Seasons 1-5
SMOSH: The Movie
Leaving September 22
20 Feet from Stardom
Leaving September 26
The Grandmaster
Leaving September 28
Tucker and Dale vs. Evil
Leaving September 30
2012
40 Days and 40 Nights
A Knight's Tale
Cheech & Chong's Up in Smoke
Dear John
Despicable Me
Donnie Brasco
Frances Ha
House of the Witch
Inside Man
Insidious
Jurassic Park
The Lost World: Jurassic Park
Jurassic Park III
Menace II Society
Million Dollar Baby
Mortal Kombat
Mud
Resident Evil: Afterlife
Schindler's List
Seabiscuit
Sinister
Starship Troopers
Terminator 3: Rise of the Machines
Terminator Salvation
The Devil's Advocate
The Social Network
Zack and Miri Make a Porno