Ratched Netflix - What We Know So Far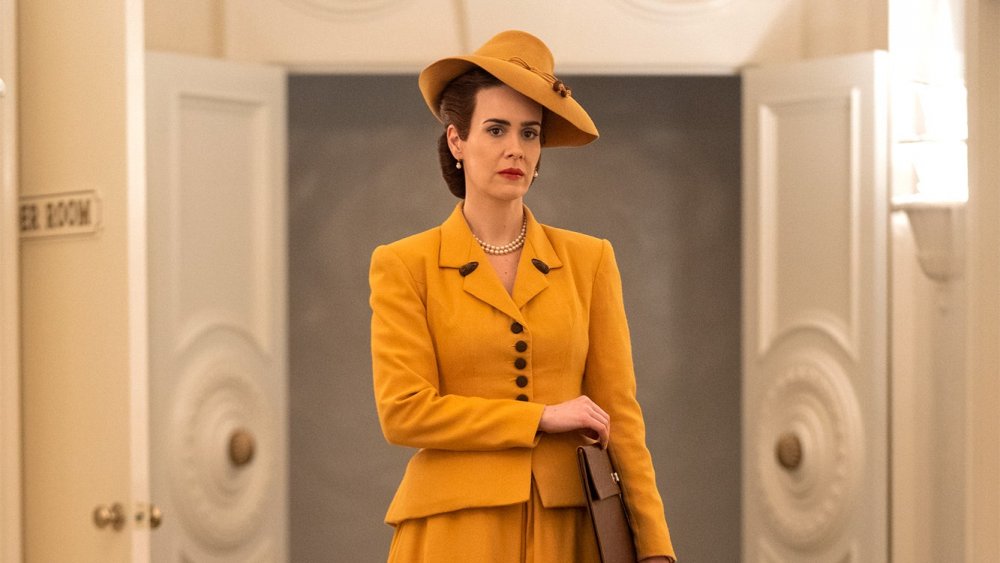 Netflix
Thanks to the ongoing COVID-19 crisis, new television shows may be in limited supply moving forward. Luckily, Netflix has us covered with some new original shows set for release this fall. One of the most exciting new releases the streaming service has lined up for that time period is undoubtedly Ratched, a re-telling of a classic story featuring one of television's most popular actresses.
Emmy winner Sarah Paulson will star as the title character, Nurse Ratched, who you might remember from 1975's One Flew Over the Cuckoo's Nest, in which she was played by Academy Award winner Louise Fletcher. The series will be produced by Paulson's frequent collaborator, Ryan Murphy (American Horror Story, Hollywood). In this new take on one of the scariest villains in literature and cinema, Paulson, one of the small screen's most impressive actresses, will get the chance to lead yet another series with Murphy at the helm, giving audiences plenty of reason to get excited. Here's everything we know about Ratched so far.
When will Ratched come out?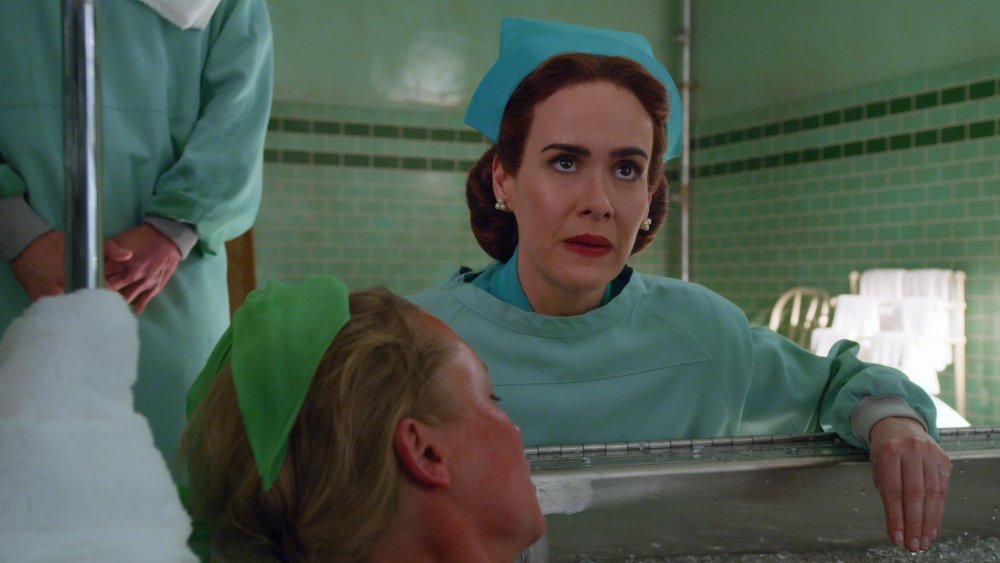 Netflix
If you're looking for a new dark drama on which to binge once the weather starts to get cooler, you're in luck. According to an exclusive report and major first look by Vanity Fair, Ratched will arrive on Netflix on September 18, 2020, just as fall kicks off. The first season will span eight episodes, telling a story about Nurse Ratched you've definitely never heard before.
After Murphy came across a spec script by writer Evan Romansky about an origin story for this famous villain, he realized it could be a perfect project on which to reunite with his American Horror Story and American Crime Story star Paulson, and the two were off to the races. With Paulson and Murphy working together once again, Ratched is sure to not only succeed, but give audiences a brand new lens into a character they thought they already understood.
What will Ratched be about?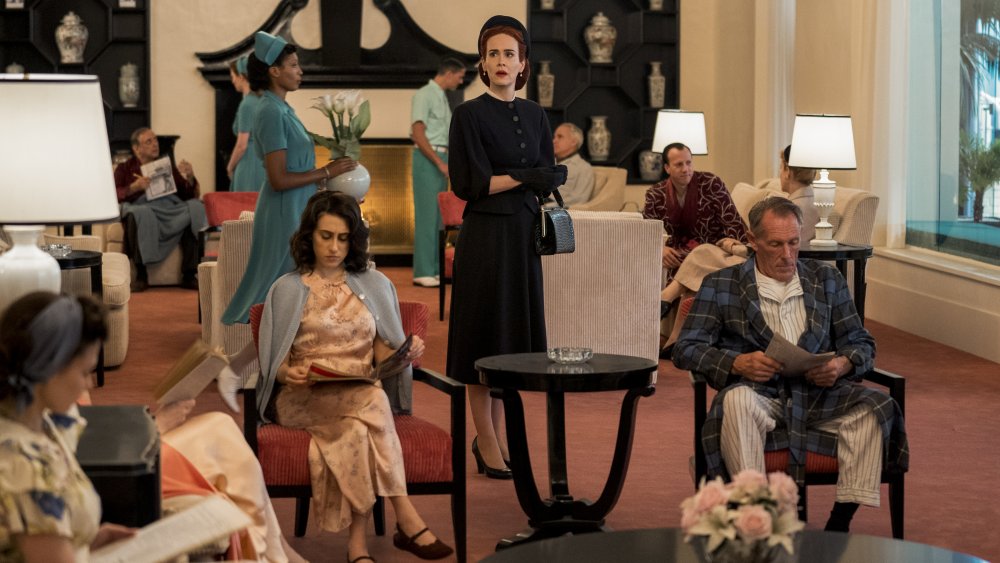 Netflix
According to Murphy, Ratched tells the backstory of Nurse Ratched before the events of One Flew Over the Cuckoo's Nest, describing how the nurse was the victim of abuse before she took out her trauma on others. As Murphy told Vanity Fair, "I feel like Nurse Ratched is sort of a shorthand for barbarism. She became almost like a catchphrase for any sort of institutional abuse of power. What was interesting was trying to create an emotional character from a reputation that's very cold ... trying to figure out every little detail about her childhood, her relationships, her sexuality. Because when people think of Ratched, they think of her as shutoff and cruel and uncaring."
Working off of the belief that those who are abused often become abusers, Murphy crafted a story about what happened to make Nurse Ratched so insidious, imagining her start in the medical profession at a hospital involved in some pretty terrifying practices. With more insight into Ratched's past, maybe we'll be able to understand what made her into such a villain.
Who will appear in Ratched?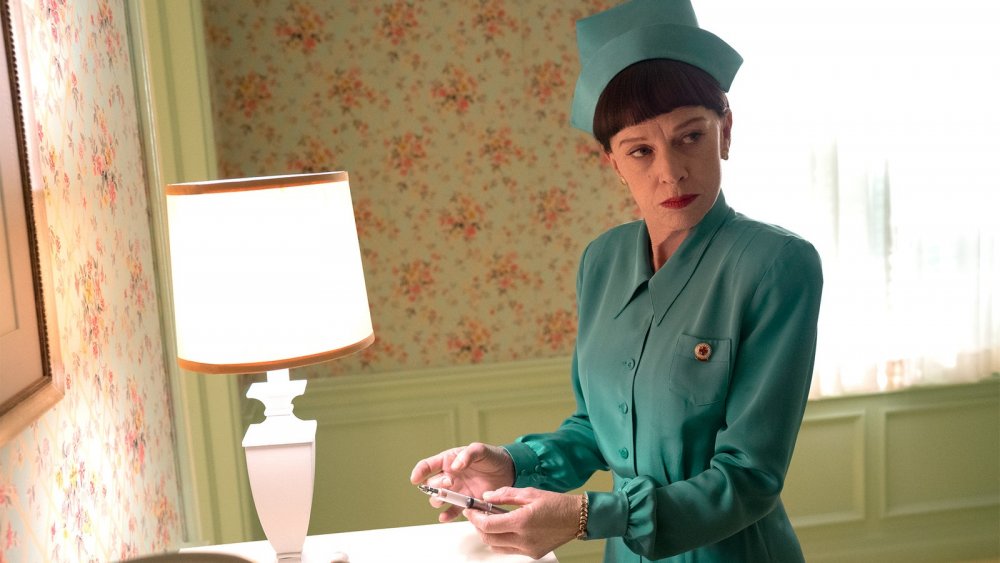 Netflix
Alongside Paulson in the title role, the cast of Ratched is pretty impressive, which should come as no surprise — Murphy, an acclaimed showrunner, usually attracts top-notch talent. After beginning her tenure at the psychiatric hospital, a young Mildred Ratched meets Dr. Hanover (Jon Jon Briones), a physician engaging in suspect treatments; the brutal Nurse Bucket (Judy Davis); a mass murderer and patient named Edward Tolleson (Finn Wittrock); private investigator Charles Wainwright (Corey Stoll); a motel manager named Louise (Amanda Plummer); creepy politician George Wilburn (Vincent D'onofrio); his campaign manager Gwendolyn Briggs (Cynthia Nixon); and oddball heiress Lenore Osgood (Sharon Stone), among others. 
Murphy always assembles pretty amazing casts, and clearly, the talented group that makes up Ratched is no exception. If you were excited to hear Paulson had signed on to this ambitious project, this cast list makes Ratched sound even more exciting. Ratched will premiere on Netflix in its entirety on September 18, 2020.