The Best New Movies And TV Shows To Watch On Netflix In May 2020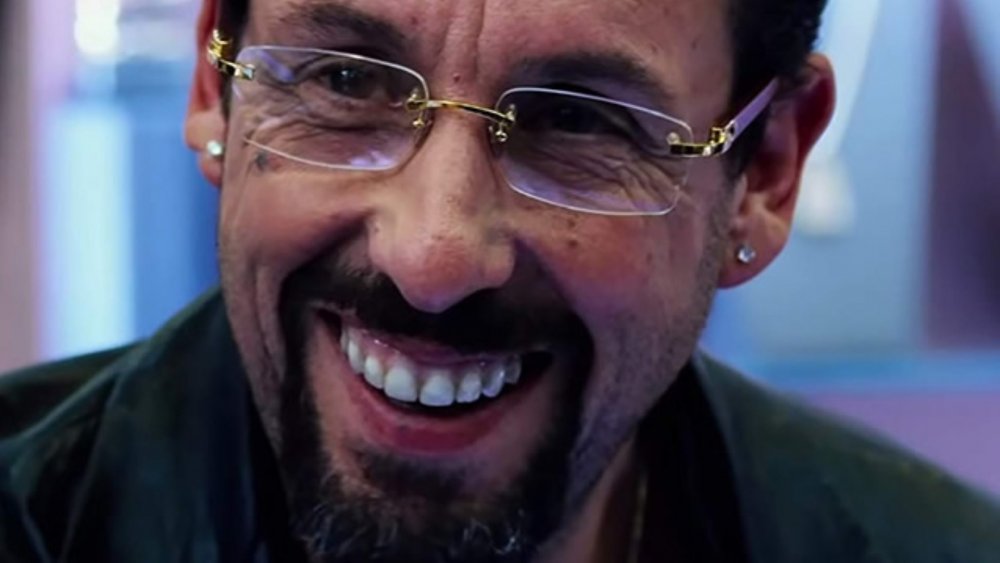 May is typically the month in which Hollywood kicks summer movie season into high gear, hoping to draw folks away from the television sets and into air-conditioned theaters for a few hours a week. Unfortunately, 2020 is the year that keeps on giving in terms of troubling news. As such, the world is priming for a bummer of a summer movie season that may or may not see theaters operational, let alone stocked with any eye-popping tentpole fare. 
The good news is that Netflix — the ever-reliable king of streaming — is on pace to keep viewers more than occupied with an impressive slate of movie and TV delights, including a couple of tentpole-sized projects of its own. Here are the best movies and TV shows to watch on Netflix in May 2020, plus the films and shows you'll want to catch one last time before they depart for good.
Two very different action offerings are coming to Netflix in May 2020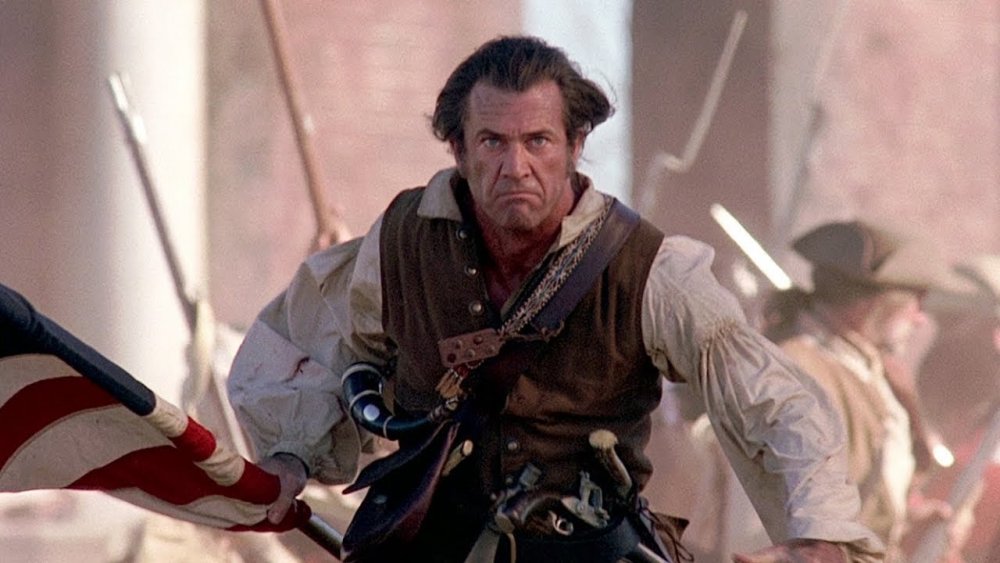 Sony Pictures
Netflix's action movie offerings this month could not come from more different temporal origins, though both will be available on the first of the month.
First comes Den of Thieves, a 2018 heist film starring Gerard Butler, Pablo Schreiber, O'Shea Jackson Jr., and Curtis "50 Cent" Jackson. Butler portrays Detective "Big Nick" O'Brian, an LAPD officer tasked with apprehending a squad of highly skilled bank robbers — two of whom, including their leader Ray Merriman (Schreiber), are former Special Forces Marines. When the crew seeks to tip over the Federal Reserve Bank in Los Angeles, it quickly becomes a cat-and-mouse game for Detective O'Brian to uncover ASAP, as civilian lives are on the line. If you stream Den of Thieves and love it, you'll be pleased to find out that a sequel is already in the works.
If you're more interested in something period-set, Netflix will have The Patriot ready for your enjoyment on May 1. This 2000 historical-fiction-slash-action film is only mildly interested in being a traditional period piece and far more devoted to showing lots of bloody Revolutionary War guerilla fighting with a bit of family drama laced in between. The Patriot stars Mel Gibson as Captain Benjamin Martin, veteran of the French and Indian War, who's reluctant to join the Revolutionary War despite being an expert in the kind of clandestine woodland attacks the nascent American Army desperately needs. His son Gabriel (the late Heath Ledger), filled with patriotism and familial duty, joins the cause against his father's wishes. When death comes to knock at the Martin family door, Benjamin takes up arms one more time in the name of revenge to become a legend of America's first great war.
May 1
Den of Thieves
The Patriot
A wide emotional gamut of sci-fi flicks are headed to Netflix in May 2020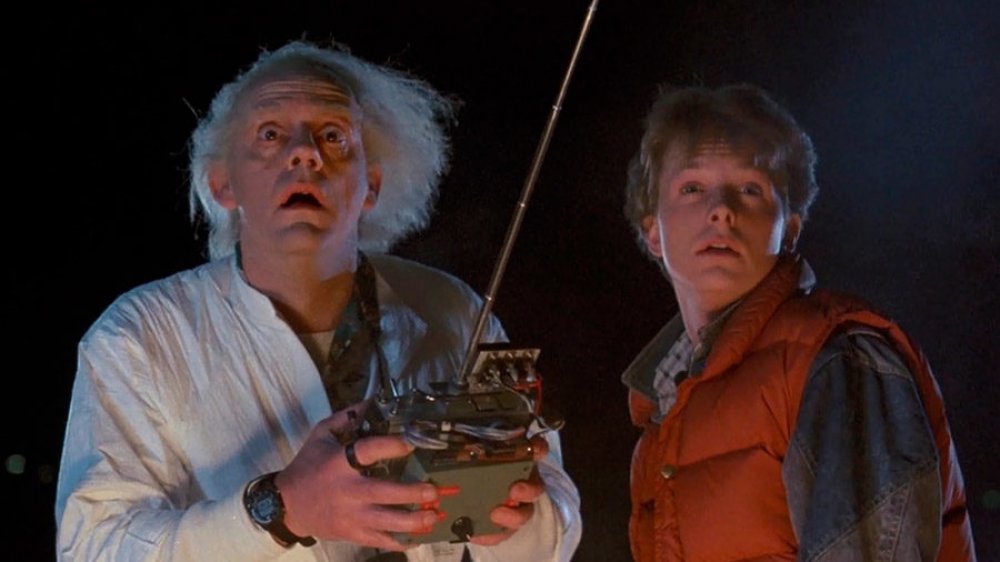 Universal Pictures
The sci-fi flicks coming to Netflix in May 2020 are big classics returning to streaming after some time away.
On the first of the month, you can hop into the DeLorean and watch both Back to the Future movies. Whether you're wanting to revisit the beloved films, or if you're tired of the gasps you get at parties when you say you've never seen the pop-culture classics, there's never been a better time to catch them than now. Starring Christopher Lloyd and Michael J. Fox in the biggest roles of their careers, the Back to the Future duology follows high school student Marty McFly (Fox) and eccentric physicist Dr. Emmett "Doc" Brown take off on wild adventures to the past and present. They end up needing to — as the perennially popular theme song insists — hurry to get back in time.
On the other side of the tonal sci-fi spectrum, Neill Blomkamp's dark near-future alien invasion tale District 9 will be available to stream on May 15. Aliens arrive on Earth and land near Johannesburg, South Africa, but this isn't Independence Day — these aliens are lost, starving, and end up being placed in segregated housing and treated as pariahs for decades. When one young alien tries to escape from the slums and get back up to the derelict landing craft that's been hovering idle over the city for years in hopes of getting help from his home world, he sets off a chain of events that cause both alien and humans alike to second-guess their capacity for empathy.
May 1
Back to the Future
Back to the Future Part II
May 15
District 9
Dramas for every interest are hitting Netflix in May 2020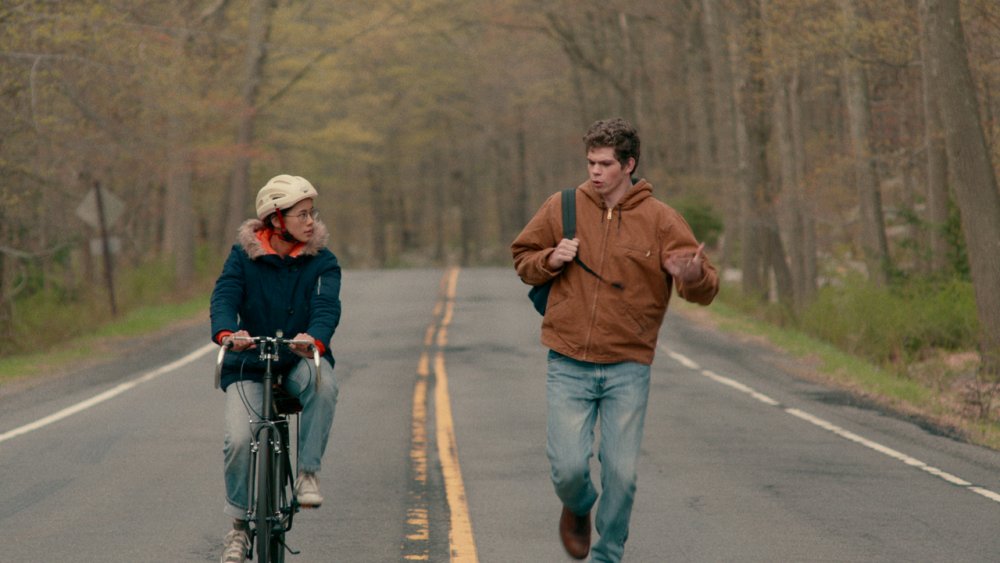 Netflix
May is definitely the Month of Drama for Netflix. The streamer will be dropping a bunch of self-made originals — English and foreign-language — along with many established classics.
If you want to catch up on some Oscar nominees, Trumbo, starring Bryan Cranston in a biopic about the 1950s blacklisted screenwriter Dalton Trumbo, and Uncut Gems, starring Adam Sandler in a surprise dramatic turn as a charming but shady jeweler, will both be available beginning on the 19th and 25th, respectively.
For those who dig Netflix originals, the May 1 arrival The Half of It stars Leah Lewis as the quiet, booksmart Ellie and Daniel Diemer as the kind but inarticulate jock Paul — two teenagers attending the same high school who kindle an unlikely friendship when Paul hires Ellie to write love letters to a girl he has a crush on. The twist comes in the form of an unexpected love triangle. As Ellie puts her talents to work writing the letters, she begins to question her sexuality and develops feelings for the same girl Paul's swooning over.
If you're of a certain age looking to revisit halcyon days, Urban Cowboy will also be available to stream on Netflix on May 1. Starring John Travola and featuring a very particular kind of fashion and aesthetic that defined the early '80s, this neo-western romantic drama is a little bit cheesy, a little bit honky-tonk, and a whole lot of yeehaw.
Finally, if you just want something different, Netflix will be adding the 2014 Irish animated film Song of the Sea on the first. Though it garnered a mountain of scintillating reviews, has a 99 percent Rotten Tomatoes rating, and was nominated for an Oscar, this folktale about a young boy who discovers his sister is a mythological selkie didn't receive wide release and is regarded as underrated. Don't let the "family" moniker fool you — this is a film meant to challenge its audience with symbolism and lots of visual storytelling.
May 1
For Colored Girls
Jarhead
Jarhead 2: Field of Fire
Jarhead 3: The Siege
Song of the Sea
The Curious Case of Benjamin Button
The Half of It

Urban Cowboy
May 8
18 Regali
May 16
Public Enemies
United 93
May 19
Trumbo
May 20
Rebelion de los Godinez
May 25
Uncut Gems
May 27
I'm No Longer Here
The Lincoln Lawyer
May 28
La Corazonada
Face your fears with the horror and thriller movies coming to Netflix in May 2020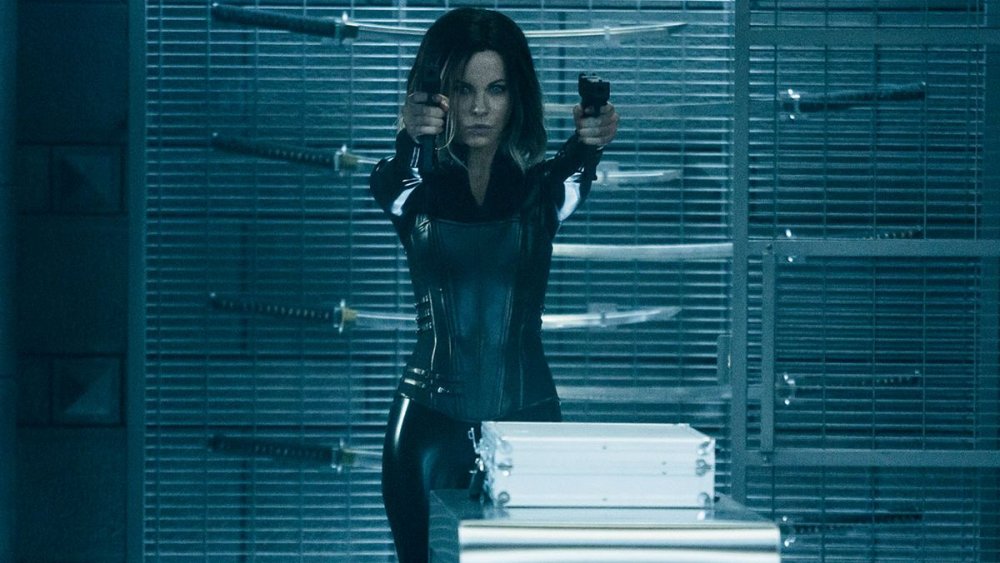 Screen Gems
As any true horror fan will tell you, fright nights are appropriate all year round. Just because May flowers are blooming and your friends are suddenly busting out the pastels doesn't mean you can't tune in for a proper jump scare. Whether you're looking for a tense psychological thriller or a good ol' gore-fest, Netflix has something to offer up from its May 2020 selections.
At the beginning of the month, the streamer has two original features lined up to keep horror fans quaking in their muddy spring boots. Starring Jacqueline Fernandez and Manoj Bajpayee, Mrs. Serial Killer is an international film that tells the story of a doctor (Bajpayee) imprisoned for committing several horrifying acts of murder. His wife (Fernandez) sets out to commit a string of copycat crimes to help establish a case for his innocence. Get In is the second terrifying new feature coming to Netflix on May 1. The streamer has billed the original film as a psychological thriller that concerns a family man who returns home from vacation to find his property occupied by a band of sadistic squatters.
If you prefer your horror with a side of supernatural creatures, Netflix is also bringing the Underworld trilogy to streaming. For the uninitiated, the franchise of horror-action hybrid films concerns an epic grudge match between vampires and were-wolves.
Here's the rest of the horror-thriller line-up available to stream on Netflix in May 2020:
May 1
Mrs. Serial Killer
Get In
Underworld
Underworld: Evolution
Underworld: Rise of the Lycans
May 15
United 93
Laugh your way through May 2020 with the best new comedies coming to Netflix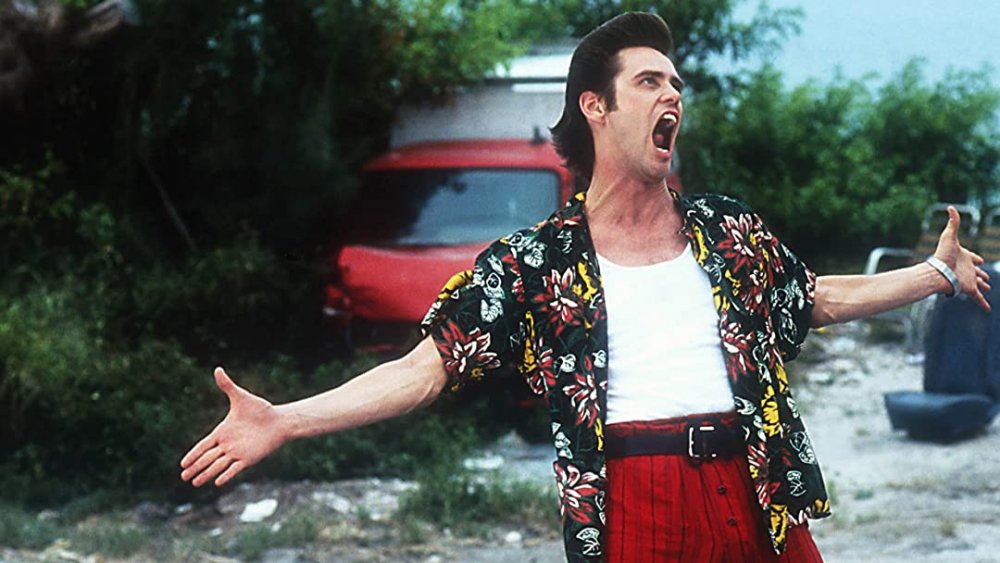 Warner Bros.
Spring has sprung, and everything outside has finally come back to life. With the current state of the world, however, emerging from our winter hibernation and venturing outside isn't exactly an option. Luckily, we can all unwind with some truly entertaining streaming fare. If you're one of the many sun-worshippers out there who doesn't think the doom-and-gloom motif matches the seasonal ambience, never fear — Netflix has still got you covered. The streamer's May slate of laugh-out-loud comedies should provide the perfect home theatrical pairing for the weather outside (even if we can't enjoy it for ourselves).
On the first of the month, Netflix will drop two flicks featuring comedy legend Jim Carrey. One is the 1994 Tom Shadyac-directed flick Ace Ventura: Pet Detective. That same day, Netflix will release another Jim Carrey-starrer, Fun with Dick and Jane, a 2005 remake of a 1977 film. The new version is written by Knocked Up and Superbad director Judd Apatow.
If you prefer a little romance with your chuckles, Netflix has the perfect original feature coming your way mid-month. The Wrong Missy is a quirky rom-com starring David Spade (Tommy Boy), Lauren Lapkus (Orange is the New Black), and Nick Swardson (Grandma's Boy). Per the official synopsis from Netflix, the new movie concerns a man (Spade) who accidentally invites a woman from a nightmare blind date to a work retreat in Hawaii.
The comedy offerings in May don't end there. Find the comprehensive release list below.
May 1
Ace Ventura: Pet Detective
Fun with Dick & Jane
May 13
The Wrong Missy
May 15
I Love You, Stupid
May 22
The Lovebirds
The best stand-up specials coming to Netflix in May 2020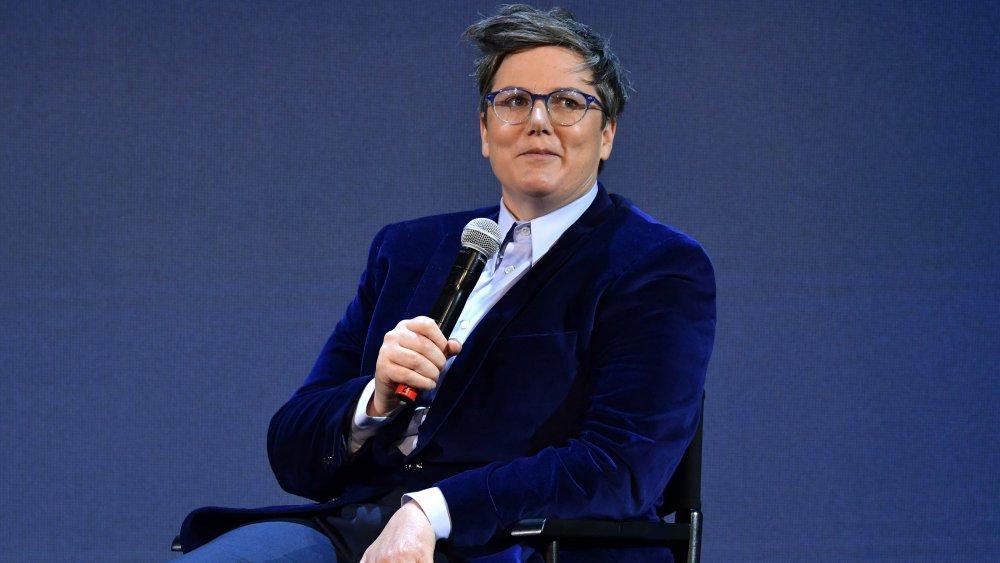 Emma Mcintyre/Getty Images
Some comedy fans don't need all the elaborate trappings of a fancy production or a narrative drive to make them laugh — one person spitting jokes into a microphone is enough to get their giggles going. Netflix has established itself as the place to scratch anyone's stand-up itch, with original stand-up specials have been coming hot and fast for a while now. May 2020 doesn't look to be any different.
On May 5, comedy legend Jerry Seinfeld returns to the stage for a much-anticipated special entitled 23 Hours To Kill. Expect a fresh dose of the comic's patented brand of observational humor, including hilarious musings on the merits of talking versus texting and the timeless culinary magic of Pop-Tarts.
Later in the month, Netflix is releasing two more fresh servings of comedy gold — one from Patton Oswalt, subtitled I Love Everything, and the other from Hannah Gadsby, entitled Douglas. Oswalt's been around the stand-up scene almost as long as Seinfeld, but his off-beat variety of comedy has really found an audience in recent years. Gadsby is a relative newcomer by comparison to the two old-timers, and made a huge splash in the mainstream media through her 2018 special Nanette. Her new special is only her second of its kind, and has been described by Netflix as "a grand tour of guffaw that takes you from the dog park to the High Renaissance and back into an unnamed box."
If you're looking for something a little different than the standard stand-up formula, on the first of the month, Netflix will be releasing a documentary about the life and times of Saturday Night Live alum Darrell Hammond, entitled Cracked Up, The Darrell Hammond Story.
It all adds up to enough humorous content to keep you laughing until the summer heat rolls in. Find the full schedule below.
May 1
Cracked Up, The Darrell Hammond Story
May 5
Jerry Seinfeld: 23 Hours To Kill
5/19
Patton Oswalt: I Love Everything
5/26
Hannah Gadsby: Douglas
Queue-worthy TV is on tap for Netflix subscribers in May 2020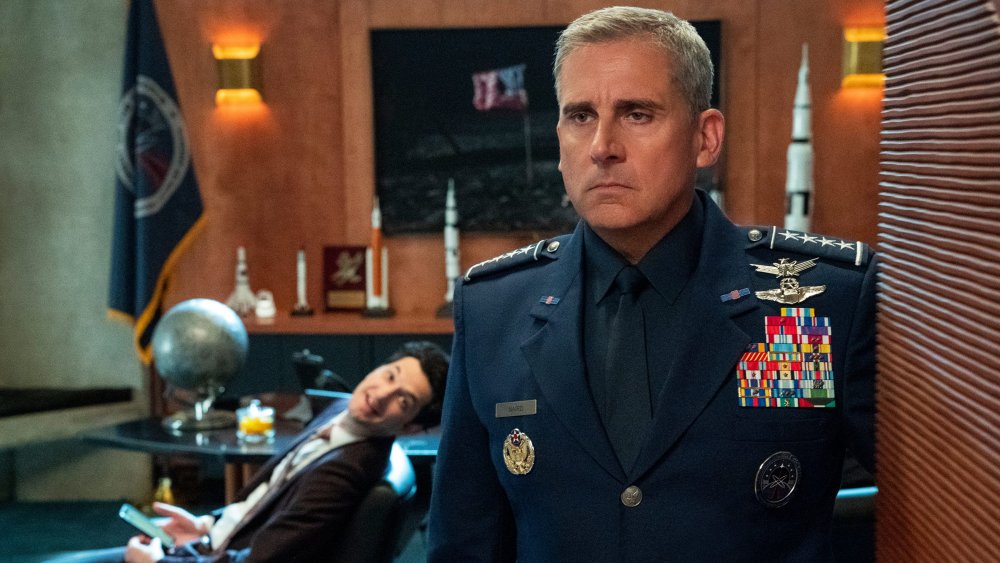 Aaron Epstein/Netflix
May 2020 is clearly shaping up to be another incredible month for Netflix in terms of its impending movie arrivals, but what about the TV section of its expansive library? Why, it'll be bustling as ever, of course. 
Netflix is dishing up a few of its own series in May, the first of which comes from small-screen guru Ryan Murphy. After rolling out his first Netflix confection, The Politician, in September 2019, Murphy officially out to wow with his second. Entitled Hollywood, the series follows a group of young actors and filmmakers trying to make their way in a post-WWII movie biz — thus promising a savvy mix of high drama and even higher style. 
If period-specific drama isn't really your style, Netflix has you covered with a sci-fi farce that'll find Steve Carell re-uniting with his Office boss Greg Daniels. Tabbed as a "workplace comedy," Space Force will see Carell commanding the would-be space bound branch of the military — the titular Space Force — and fronting a killer cast featuring Ben Schwarz, Lisa Kudrow, and John Malkovich.
There are also a handful of network gems hitting Netflix in May 2020. Chief among them is the fourth season of The CW's teen drama-thriller Riverdale, which saw the series push its absurdist aesthetic farther than even we could've anticipated. Grey's Anatomy fans will likely want to keep an eye out for season 16's Netflix arrival, too; those episodes will be available to stream on May 9.
May 1
Hollywood
Almost Happy
Medici: The Magnificent - Part 2
May 8
Dead To Me: Season 2
The Eddy
May 9
Grey's Anatomy: Season 16
May 22
Trailer Park Boys: The Animated Series - Season 2
May 29
Space Force
The best movies leaving Netflix in May 2020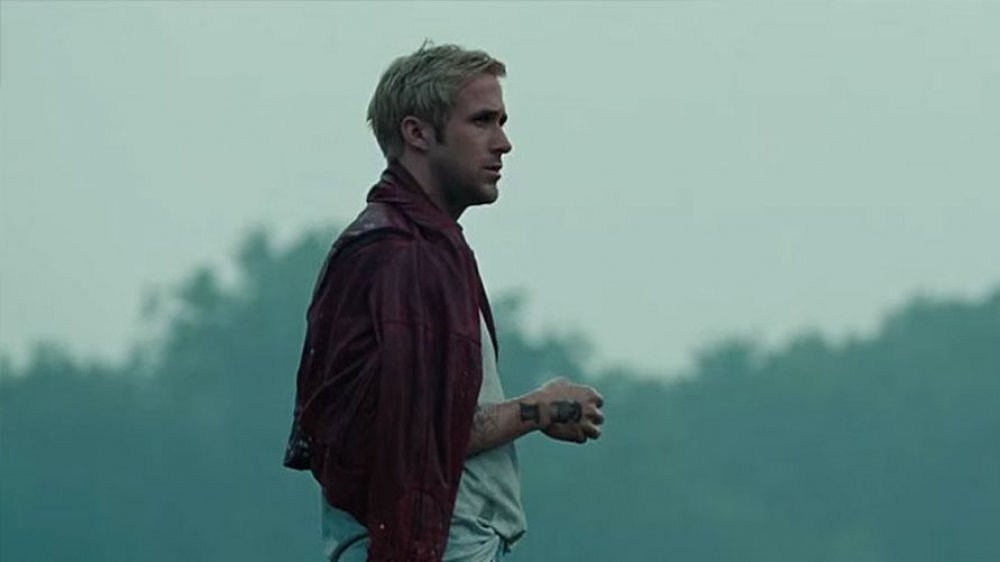 Focus Features
While May 2020 will see the arrival of genuinely exciting films to Netflix, it'll also see the departure of some cinematic diamonds.
The good news is that — outside of Disney's John Carter, which is better than you probably heard it is — not much is actually leaving Netflix until roughly mid-month. Unfortunately, the movies that are leaving are among the best on Netflix at the moment: the brainy, Bradley Cooper-led thriller Limitless, and 2012's tragically overlooked, Ryan Gosling-starring crime epic The Place Beyond The Pines.
There are a handful of equally underrated flicks making their Netflix departure just a few days later. Among them are Black Snake Moan, a bizarro little social drama that finds Samuel L. Jackson delivering one of his best performances as a grizzled old bluesman trying to break a sex-addicted Christina Ricci of her wicked ways. That heads out on May 19. Also leaving Netflix that day is Jason Reitman's cringe-inducing, Diablo Cody-scripted dramedy Young Adult, which features Charlize Theron as a YA fiction author desperate to re-kindle her romance with a high school sweetheart.
For those looking to re-visit a couple of '90s era classics, you've got until the end of the month to get your swing on with Mike Myer's pitch-perfect spy spoof Austin Powers: International Man of Mystery and its subsequent sequels. Ditto for 1993's Johnny Depp-and-Leonardo DiCaprio-starring indie What's Eating Gilbert Grape.
And finally, if you're among the diehard fans of the death-defying Final Destination horror franchise, the first three films in the series will officially leave Netflix on the 31st.
May 1
John Carter
May 15
Limitless
The Place Beyond The Pines
May 19
Black Snake Moan
Carriers
Evolution
The First Wives Club
It Takes Two
Love, Rosie
She's Out of My League
What's Eating Gilbert Grape
Young Adult
Yours, Mine and Ours
May 31
Austin Powers in Goldmember
Austin Powers: International Man of Mystery
Austin Powers: The Spy Who Shagged Me
Dear John
Final Destination
The Final Destination
Final Destination 2
Final Destination 3
Ghosts of Girlfriends Past
My Girl
The Naked Gun 2 1/2: The Smell of Fear
The Naked Gun: From the Files of Police Squad!
Outbreak
Red Dawn
Richie Rich
The best TV shows leaving Netflix in May 2020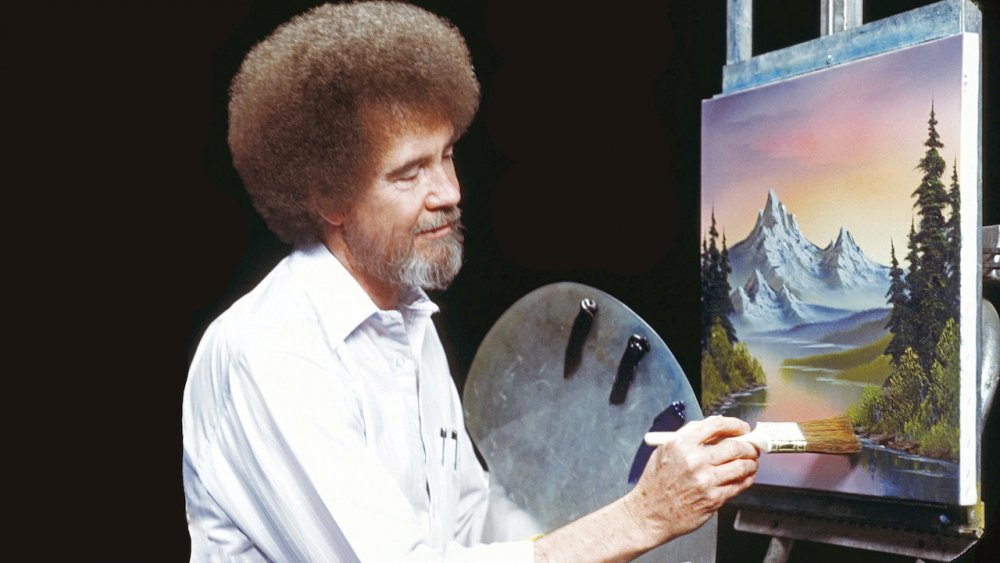 PBS
As with the movie side of things, Netflix is about to holler "last call!" on a handful of notable small-screen offerings. A silver lining that can be found, however, is that most of the shows leaving Netflix in May 2020 are of the recently cancelled or quite old sort.
If you're among those who lost track of Kerry Washington's twist-a-minute political thriller Scandal amid its lengthy run, you'll want to mark May 18 on your calendar; that's the final day you'll be able to revisit all 124 episodes of the series. For those who were around for USA Network's heyday in the 2010s, you'll no doubt have interest in re-watching one of that era's best-loved series: the Hamptons-set medical dramedy Royal Pains, which is slated to leave Netflix on May 17.
Of course, as we're all stuck in stay-at-home mode for at least a little while longer, it's a safe bet we're also going a bit batty. If you're in need of a calm-inducing slice of small-screen fun for the entire family, the soothing voice and stunning artwork of the late, great Bob Ross has been just the ticket for generations of TV fans. Sadly, episodes that comprise the first collection of Ross' beloved painting series Beauty Is Everywhere are set to leave Netflix at the end of May. We recommend you start your binge now, because one really can't have enough Bob Ross in their life.
May 17
Royal Pains: Seasons 1-8
May 18
Scandal: Seasons 1-7
May 25
Once Bitten: Season 1-3
May 30
Bob Ross: Beauty Is Everywhere - Collection 1