Jurassic World: Camp Cretaceous - What We Know So Far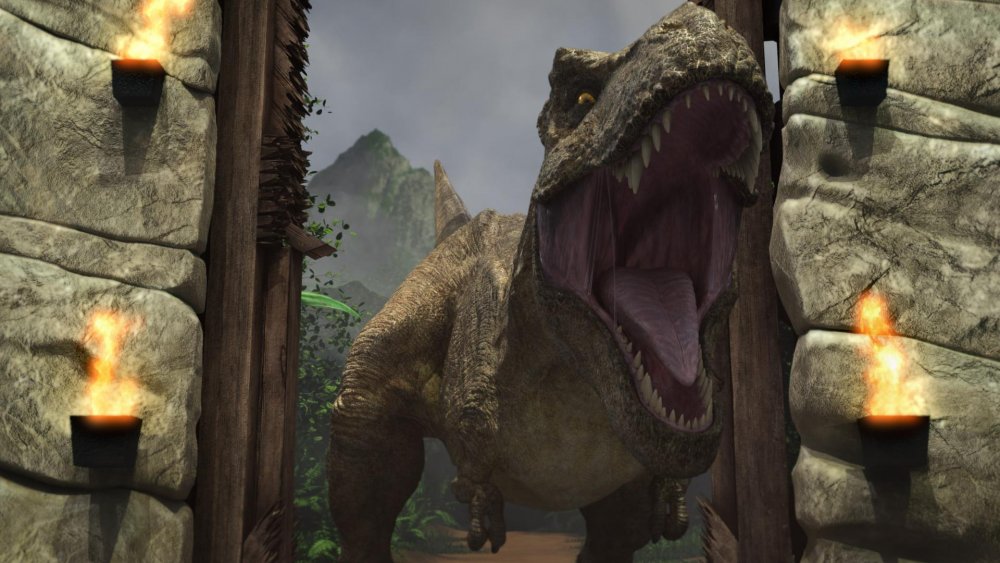 Netflix
Get ready for a whole new kind of summer camp experience.
Netflix and DreamWorks Animation have announced a new animated series, Jurassic World: Camp Cretaceous, which will take place at a youth camp located on the opposite side of the infamous Isla Nublar from the main park. The series will follow six teen protagonists who find themselves fighting for survival when said park experiences a series of slight technical hiccups, as depicted in the hit 2015 film Jurassic World.
According to Netflix, the series' first season will consist of eight 22-minute episodes. Universal Pictures and Steven Spielberg's Amblin Entertainment, which co-produce the feature films, are producing in association with DreamWorks Animation, and Colin Trevorrow (the director of Jurassic World and its sequel Jurassic World: Fallen Kingdom, as well as the upcoming three-quel Jurassic World: Dominion) will also produce, as will veteran producer and Amblin co-founder Frank Marshall.
The main cast has also been announced, and we're pleased to report that the series has some awesome voice talent on board. Camp Cretaceous will star Paul-Mikél Williams (Westworld) as Darius, Jenna Ortega (You) as Brooklynn, Ryan Potter (Big Hero 6) as Kenji, Raini Rodriguez (Austin & Ally) as Sammy, Sean Giambrone (Ralph Breaks the Internet) as Ben, Kausar Mohammed (Silicon Valley) as Yaz, Jameela Jamil (The Good Place) as Roxie, and Glen Powell (Scream Queens) as Dave.
What is the release date for Jurassic World: Camp Cretaceous?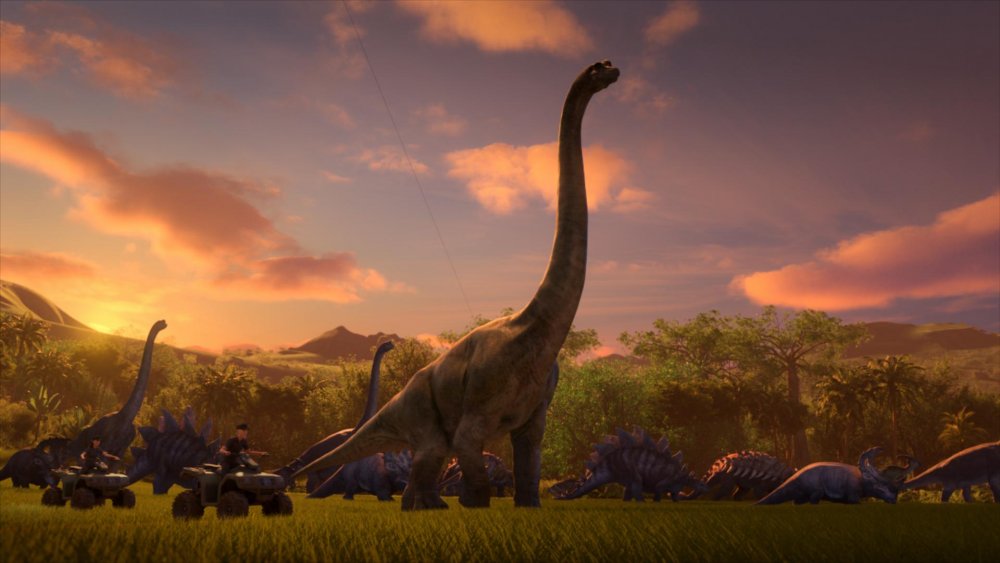 Netflix
As you know unless you hit your head really hard back in February and literally just woke up ten minutes ago, the film and television production industry has experienced a bit of a slowdown this year. The spread of COVID-19 has made us all well aware of the virtues of social distancing (a phrase we're pretty certain you never heard before 2020, and which we're quite certain you won't ever want to hear again after 2020), and it's pretty hard to make movies or TV shows while making sure the entirety of your cast and crew stay at least six feet away from each other.
Fortunately, animators and voice actors can work in isolation, so animation houses haven't felt the impact to near the extent that live-action production companies have. Animated features, and new seasons of animated shows, have largely seen their release frames stay on track, and Jurassic World: Camp Cretaceous is no exception. The first season is slated to drop on Netflix on September 18, 2020.
What's the plot of Jurassic World: Camp Cretaceous?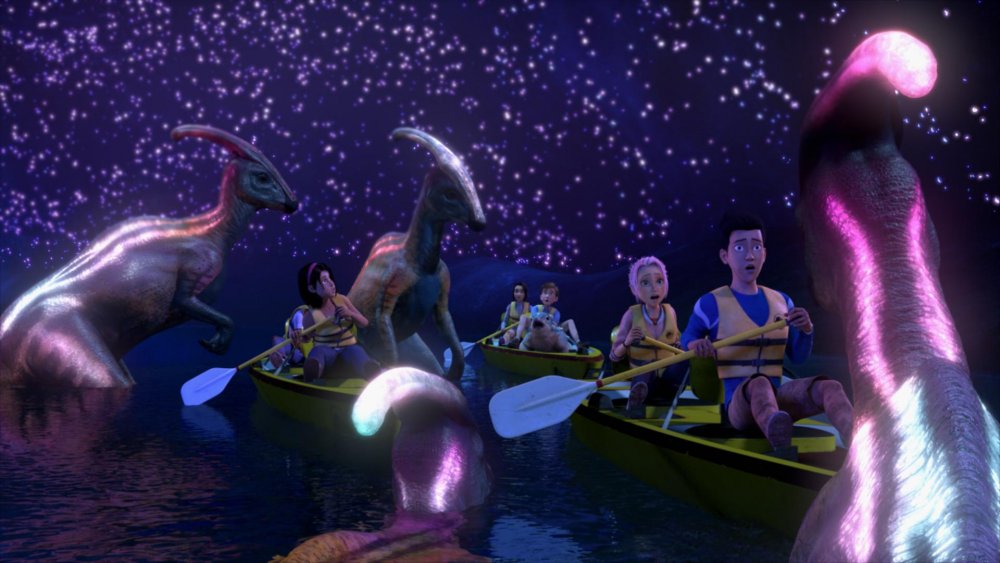 Netflix
Jurassic World: Camp Cretaceous will follow six teens, strangers as the series begins, as they arrive at the titular camp on the far side of the island from Jurassic World. As one might imagine, they soon find themselves having to contend with all dino-related heck breaking loose, but the series' producers have come up with an interesting angle to avoid explaining how yet another round of marauding dinosaurs are threatening the island: The series actually takes place during the timeline of Jurassic World, meaning that several of that flick's key events (like the panic caused by the escape of the Indominus Rex, and the destruction of the pterodactyl aviary) will have a bearing on the series' narrative.
Of course, the teens will have to find a way to trust each other and work together to survive the onslaught of the dinos, but there's another wrinkle, because Isla Nublar is full of secrets, some of which will come to light as our heroes search for an escape. These aren't merely revelations that could threaten the notoriously negligent InGen corporation, though — they're of the type that might put the entire world in danger.
Is there a trailer for Jurassic World: Camp Cretaceous?
There sure is a trailer for the show, and it looks amazing. While the designs of the human characters are more or less in line with your average animated kids' series, the backgrounds are all lovingly rendered, highly detailed and textured. The dinosaurs? They look pretty much exactly the same as they do in the movies, which is to say, "very, very good."
The spot is fairly short, and it doesn't give us much of an idea of how the first season's plot will play out, but there sure is plenty of dino-peril, from rampaging raptors to terrible T-Rexes to mouthy mosasaurs. The final shot of the main spot (not counting one final appearance by the T-Rex after the title card) also carries a frightening implication. In it, we see a two-way radio sitting on a table in an empty visitor center, and we hear one of our heroes on the other end, pleading for someone to pick up. Sitting next to the radio is a pack of crayons, and this indeed appears to be a portion of the camp meant for younger children — but there are none to be seen.
Well, they've probably just all been evacuated, because this is a family series. It sure looks like a tense and exciting one, though, and we'll be at the ready to commence binging when it drops on September 18.