What The Cast Of In Living Color Is Doing Today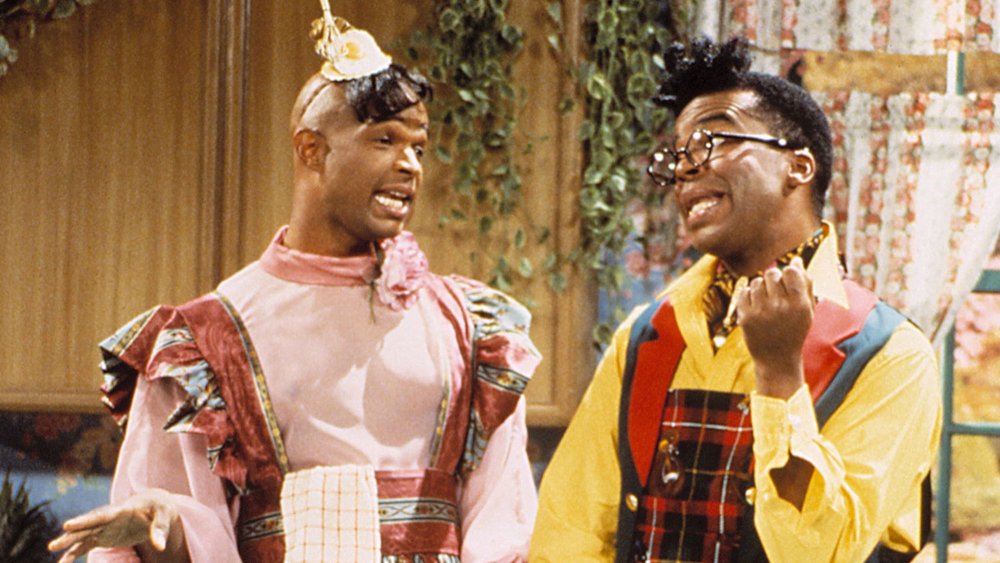 In Living Color was a breath of fresh air. Creator Keenen Ivory Wayans, writer of Hollywood Shuffle and I'm Gonna Git You Sucka, was offered a chance to do a "black Laugh-In" and ran with it like an Olympic sprinter. Audiences were just as enthusiastic: In Living Color drew huge ratings. Though it only lasted for five seasons, its impact is still felt today. A-list performers like Cardi B and Bruno Mars pay tribute to In Living Color in high-energy music videos. Many of the Fly Girls, the show's in-house dance troupe, have become major stars, most prominently Jennifer Lopez. And then there's the Super Bowl halftime show. In Living Color siphoned away so many 1991 Super Bowl viewers with a legendary live episode that the next year, and every year after, the NFL made sure to book all-star entertainment.
In Living Color was a character-driven show, powered by cast members of unparalleled talent. The cast was notably young, most members just getting started in their careers. Unsurprisingly, many of them have gone on to do great things. These are the performers who made In Living Color a smash hit, and what they've been up to since the series ended in 1994.
Keenen Ivory Wayans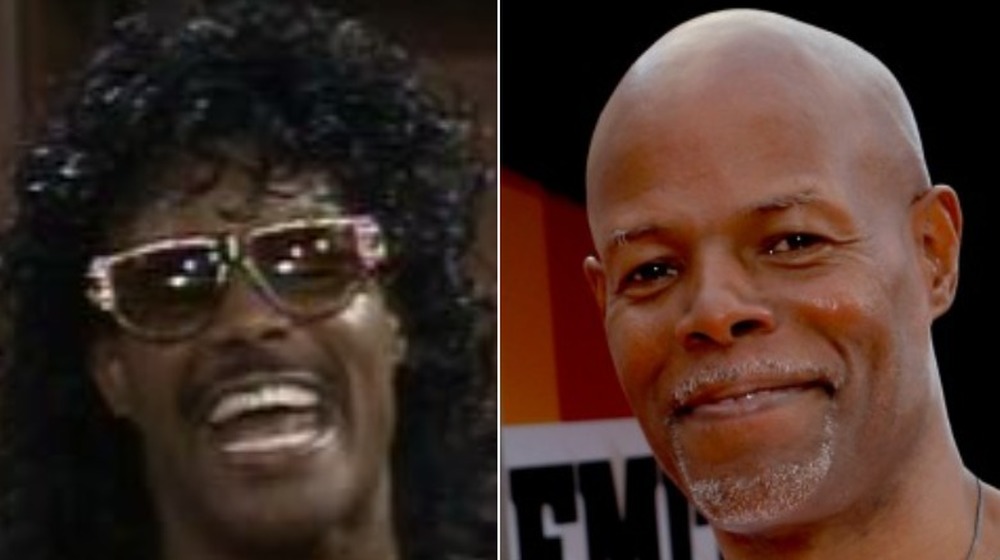 Arnold Turner/Getty Images
The mastermind behind In Living Color, Keenen Ivory Wayans is a writer, actor, director, and producer. Though he mostly stuck to his role as host, he made appearances in sketches like "Homeboy Shopping Network." After the show ended, his specialty became spoofs, beginning with 1996 parody film Don't Be a Menace to South Central While Drinking Your Juice in the Hood, starring younger brothers Marlon and Shawn Wayans.
Working with his brothers on broad farces proved to be lucrative. Wayans struck serious gold in 2000 when he directed Scary Movie, which brought in $278 million on a $19 million budget. He then wrote, produced, and directed 2004's White Chicks (which featured quite the talented cast and can still be streamed on a number of platforms), which raked in a mammoth $113 million on a $37 million budget. Two years later, he wrote, produced, and directed Little Man, which made $104 million on a $64 million budget. His spoof-driven hot streak ended with 2009's Dance Flick, which pulled in just over $30 million on a  $25 million budget.
Wayans also briefly hosted his own talk show, The Keenen Ivory Wayans Show, which aired 13 episodes before being canceled. The show was up against Quincy Jones' late-night talk show Vibe, both of which were trying to replace The Arsenio Hall Show. Neither succeeded.
Additionally, Wayans was a showrunner and executive producer of The Last O.G. starring Tracy Morgan and Tiffany Haddish. He is also a passionate vegetarian.
David Alan Grier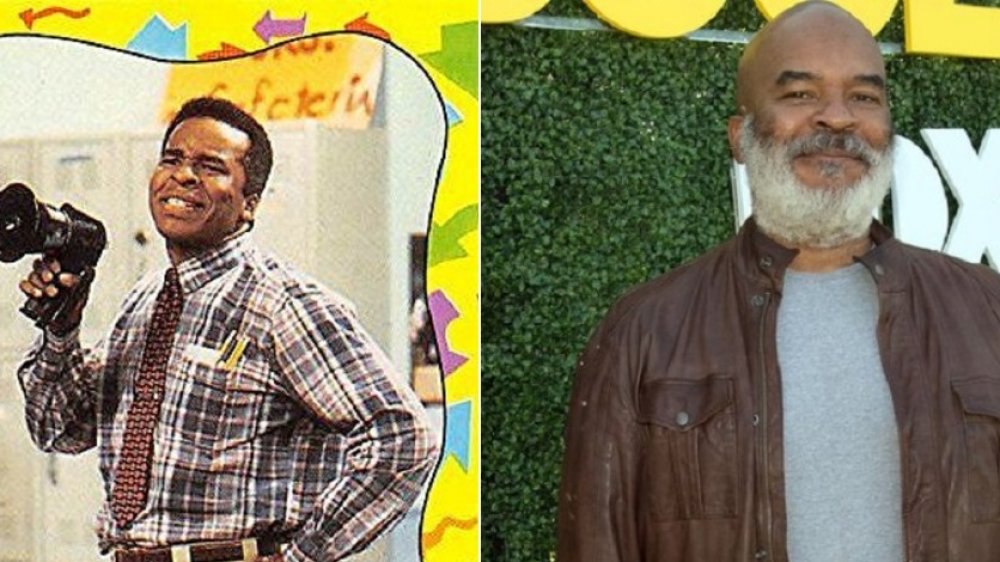 Earl Gibson III/Getty Images
David Alan Grier's most famous In Living Color character was Antoine Merriweather, one-half of the infamous "Men On Film." Grier's talent, drive, and creativity had already garnered him success before In Living Color debuted — after graduating with an MFA from Yale, he picked up his first Tony Award nomination in 1982. He earned two more nominations in 2010 and 2012, for roles in David Mamet's Race and a revival of Porgy and Bess, respectively.  
Grier co-starred with Damon Wayans in 1994's comedic Blankman, one of the first movies to feature an African-American superhero. One year later, Grier starred in 1995 mega-hit Jumanji, in which he plays Carl Bentley.
Grier has always enjoyed success on the small screen. In 2000, he starred in a show called DAG, in which he plays a grim secret service agent reassigned to the First Lady. Grier later appeared in two seasons of Life with Bonnie between 2002 and 2004, playing the harried producer of the titular Bonnie's talk show. On 2015's The Carmichael Show, Grier plays Jerrod Carmichael's fussy dad Joe. 2018 saw the actor embrace middle age by playing Hank, a retiree in The Cool Kids.
Recent years have seen Grier take on an impressively wide variety of projects. Since 2015, Grier has had starring roles in a searing adaptation of Richard Wright's Native Son, NBC's The Wiz Live!, and Netflix action-comedy Coffee and Kareem. His next major role? The iconic Clifford in Clifford the Big Red Dog.
Damon Wayans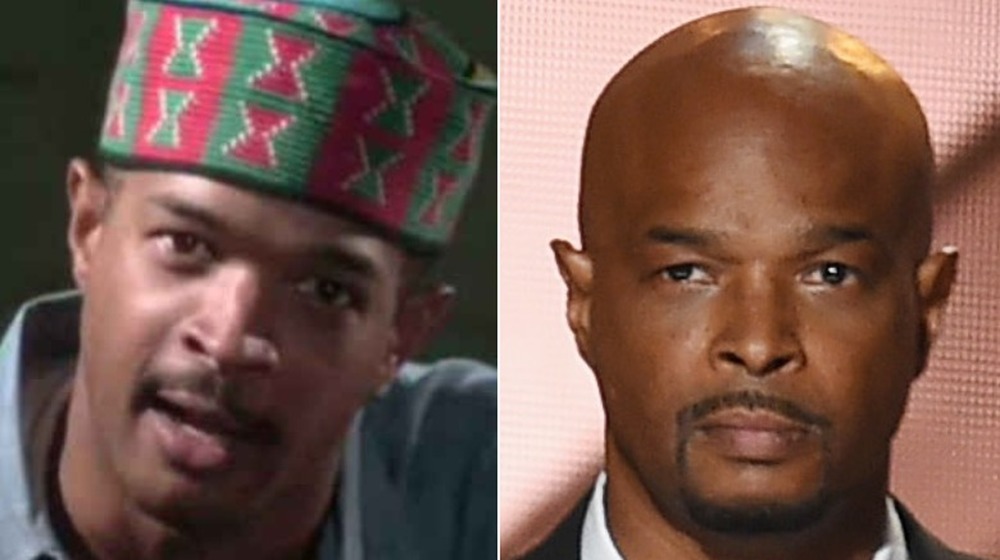 Kevin Winter/Getty Images
Damon Wayans starred in 90 episodes of In Living Color, leaving after the fourth season in 1993. His most memorable character is likely "Homey D. Clown," who works awful gigs as part of his prison work-release program. His catchphrase, "Homey don't play that," is so iconic, it's become the title of a book about the entire show.
Following the series' breakout success, Wayans co-starred with Bruce Willis in 1991's The Last Boy Scout. He then had a hit with 1995's Major Payne, in which he plays a former drill instructor at a prep school. Wayans enjoyed a trio of starring roles in 1996, as a star NBA player in Celtic Pride (with Dan Aykroyd and Daniel Stern), a bored boxer in The Great White Hype (with Samuel L. Jackson), and an undercover cop in Bulletproof (with Adam Sandler). In 2000, he appeared in Spike Lee's Bamboozled as a street performer.
Wayans switched gears in the new century with a return to television. He starred as Michael Kyle, a man longing for a traditional family, in My Wife and Kids, which ran from 2001 to 2005. In 2006, he went back to his sketch comedy roots in the boundary-pushing The Underground. Recently, he starred as exasperated cop Roger Murtaugh in the 2016 Lethal Weapon TV series.
Kelly Coffield Park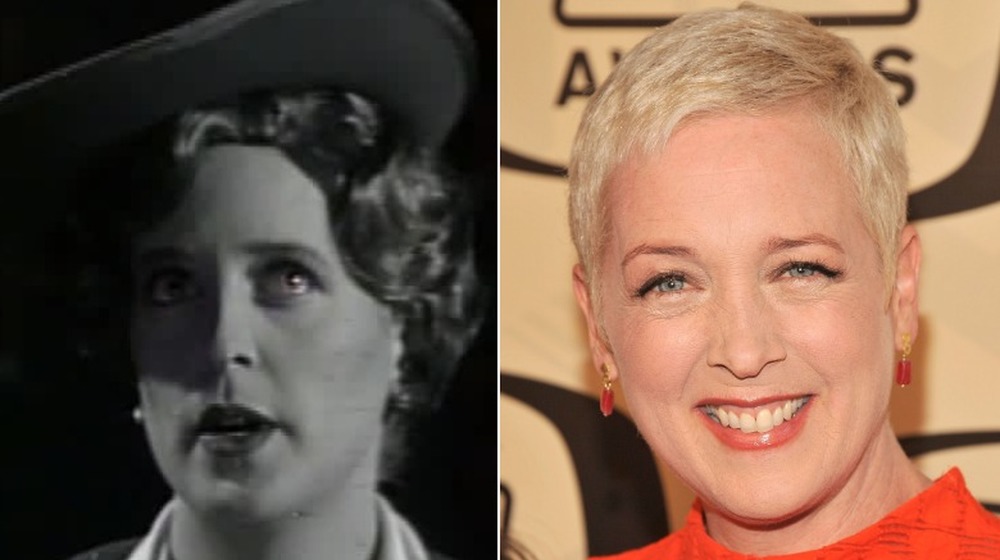 Gary Gershoff/Getty Images
Coffield Park appeared in all 114 episodes of In Living Color. She's worked steadily in TV and film since the end of the show, starting with a small recurring role on Seinfeld as Noreen, who gets into a brief relationship with Kramer. In the years following, she appeared in the Oscar-nominated films Quiz Show and Jerry Maguire. In 1997, she starred in all 10 episodes of crisis center drama 413 Hope St. as Sylvia Jennings.
Coffield Park later guest-starred in nine episodes of family drama Once And Again as Lily Manning's friend Naomi. 2000 saw her reunite with the Wayans brothers in the smash-hit Scary Movie, in which she plays a teacher. The Wayans connection continued: She guest-starred in four episodes of Damon Wayans' show My Wife and Kids in 2002 and 2004, and also had small roles in Wayans-backed projects like Little Man and the Lethal Weapon TV series.
The 2010s have been busy for Coffield Park. She has guest-starred on popular shows including 30 Rock, Person of Interest, The Good Wife, and How to Get Away with Murder.
Alexandra Wentworth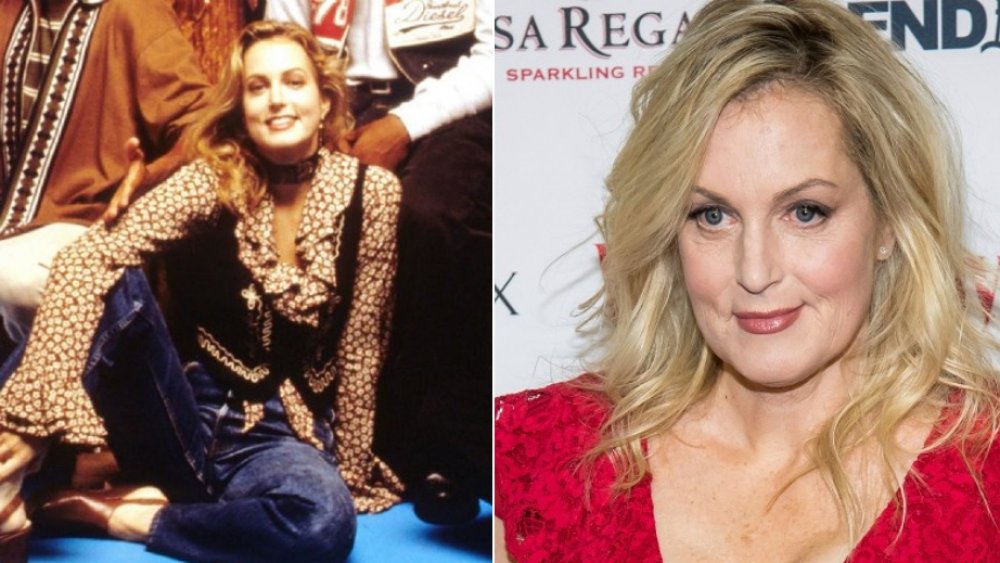 Bennett Raglin/Getty Images
Wentworth made her mark in the final two seasons of In Living Color. Her impressions of public figures like Hillary Clinton, Princess Diana, Cher, and others were second to none.
Wentworth has had a number of small roles in big movies, including Jerry Maguire, The Real Blonde, and Office Space. In the latter film, she plays Peter's nagging girlfriend Anne, who badgers him into seeing a hypnotist. From 2007 to 2009, Wentworth created, wrote, and starred in 28 episodes of the comedy series Head Case. In it, she plays Dr. Elizabeth Goode, a therapist who treats celebrities. In 2009, she played Diane in It's Complicated, a romantic comedy starring Meryl Streep, Steve Martin, and Alec Baldwin. 
In recent years, Wentworth has guest-starred on popular shows like Cougar Town, Law And Order: Special Victims Unit, and The Good Wife. Her most recent big project was Nightcap, a show that she wrote, produced, and starred in from 2016 to 2017. She stars as Staci Cole, a talent booker on a late-night talk show. As on Head Case, Wentworth recruited an eclectic group of guest stars including Gwyneth Paltrow, Whoopi Goldberg, and fellow In Living Color alumna Rosie Perez. 
Jamie Foxx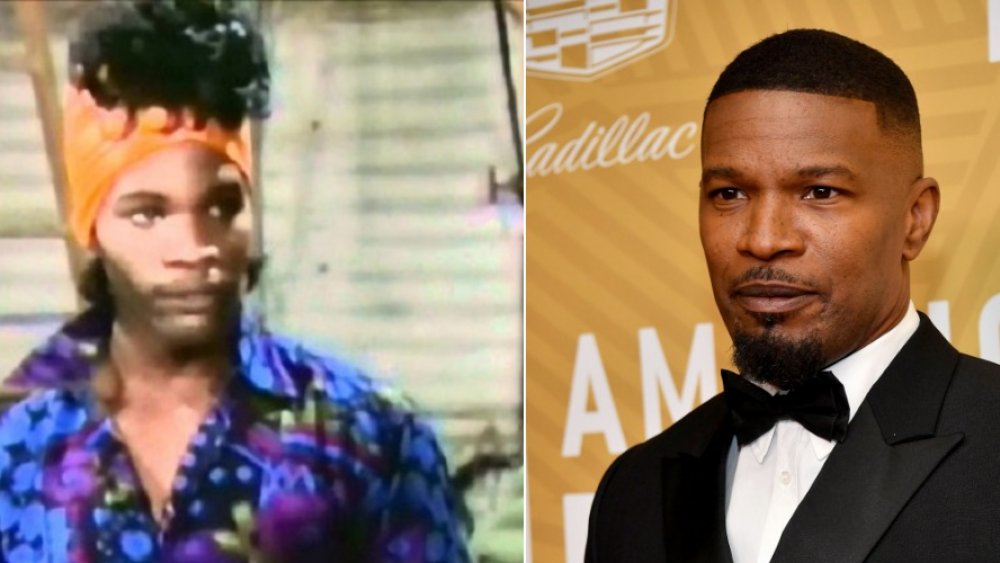 Amy Sussman/Getty Images
Jamie Foxx joined In Living Color as a featured player in the show's third season. His best-known character is Wanda Wayne, the ugliest woman in the world.
Foxx has gone on to have a remarkable career. For one thing, he won an Oscar for his portrayal of Ray Charles in 2004's Ray. That's not his only Oscar nod — he earned a Best Supporting Actor nomination the same year for his sizzling performance opposite Tom Cruise in Collateral. A talented musician, Foxx won a Grammy in 2009 for his song "Blame It," and has eight other nominations to his name.
Following In Living Color, Foxx starred in 100 episodes of The Jamie Foxx Show between 1996 and 2001. While working on his show, he also played quarterback Willie Beamen in the football drama Any Given Sunday. It was a star turn — As a young and relatively untested performer, Foxx holds his own against Al Pacino.
After Ray, Foxx starred in Jarhead, Miami Vice, Dreamgirls, and The Kingdom.  He played a marine, a cop, a pop group manager, and a government agent, respectively. 2012's Django Unchained, directed by Quentin Tarantino, saw him reach new heights of success as the titular Django. He followed it up by playing Electro in 2014's The Amazing Spider-Man 2.  He will soon star in a remake of Spawn alongside fellow superhero flick alum Jeremy Renner.
T'Keyah Crystal Keymah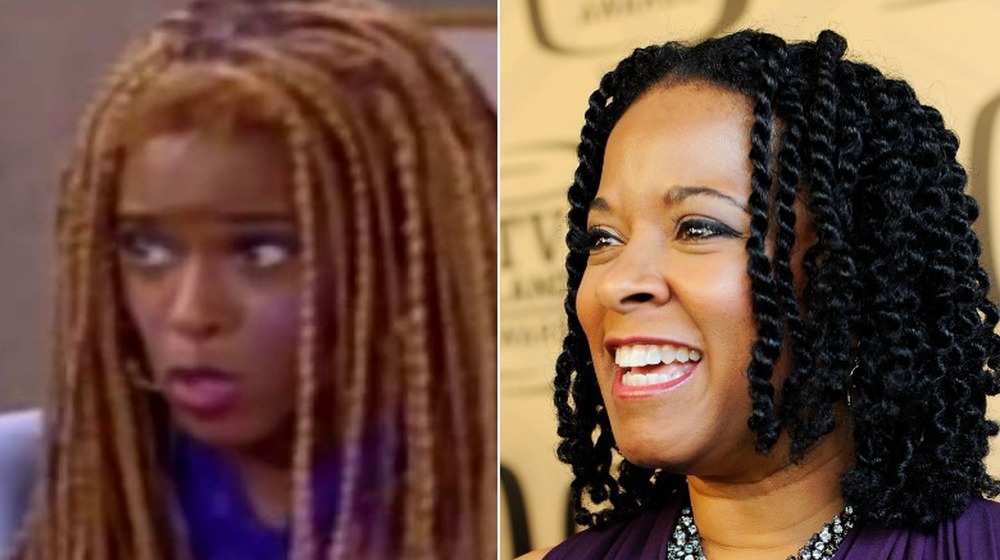 Andrew H. Walker/Getty Images
Keymah was the only woman to appear on all five seasons of In Living Color. Her most notable characters include Cryssy of the utopian "Black World" monologues, hard-working Hilda Hedley, and slacker LaShawn.
After the show ended, Keymah appeared in a trio of television projects. She was in seven episodes of 1995's On Our Own, eight episodes of 1996's The Show, and all 13 episodes of Waynehead. Keymah also played Bill Cosby and Phylicia Rashad's daughter Erica Lucas in Cosby, from 1996 to 2000. Her character is best known for her many careers, including lawyer, pastry chef, and teacher.
Keymah's next big role was Tanya Baxter, the titular psychic teenager's mom on That's So Raven. Notably, she doesn't appear in the show's final season, as she was tending to her sick grandmother. 
Recent years have seen Keymah appear in a variety of interesting film projects including Sharknado 4: The 4th Awakens, Spike Lee's Chi-Raq, and There's ... Johnny!, a web series about the creation of The Tonight Show Starring Johnny Carson.
Tommy Davidson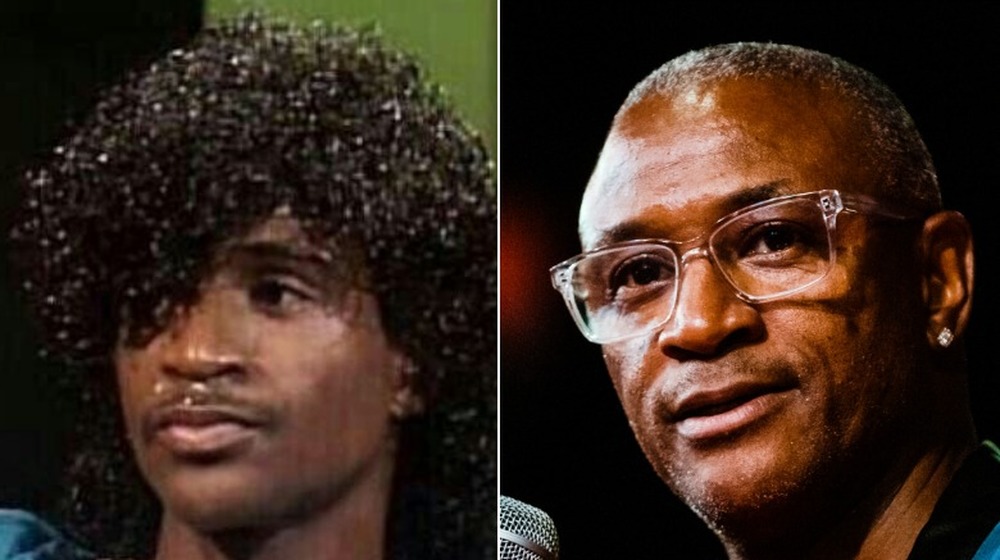 Greg Doherty/Getty Images
Tommy Davidson appeared on all five seasons of In Living Color. He was a versatile performer who played roles like Sweet Tooth Jones, a Blaxploitation character who teaches at the Hollywood School Of Self-Defense. 
Following the show's end, Davidson played the Tiny Warrior in 1995's Ace Ventura: When Nature Calls. In 1997, he co-starred with Jamie Foxx in Booty Call. That same year saw him star in the spoof Plump Fiction, a send-up of Pulp Fiction. The following year, he starred alongside Jada Pinkett Smith in the romantic comedy Woo.
Davidson returned to TV as Mitchell Ford in 17 episodes of Between Brothers, which aired for two seasons from 1998 to 1999. He then hopped back into the world of movies in 1999's Pros and Cons. Davidson upped his game in 2000's Bamboozled, in which he plays Womack, a street performer.
Davidson's biggest project in the early 2000s was The Proud Family, an animated series that aired from 2001 to 2005. He starred as Oscar Proud, the patriarch of the eponymous family. His most recent major role was street hustler Cream Corn in both the Black Dynamite film and subsequent TV series.
Kim, Marlon, and Shawn Wayans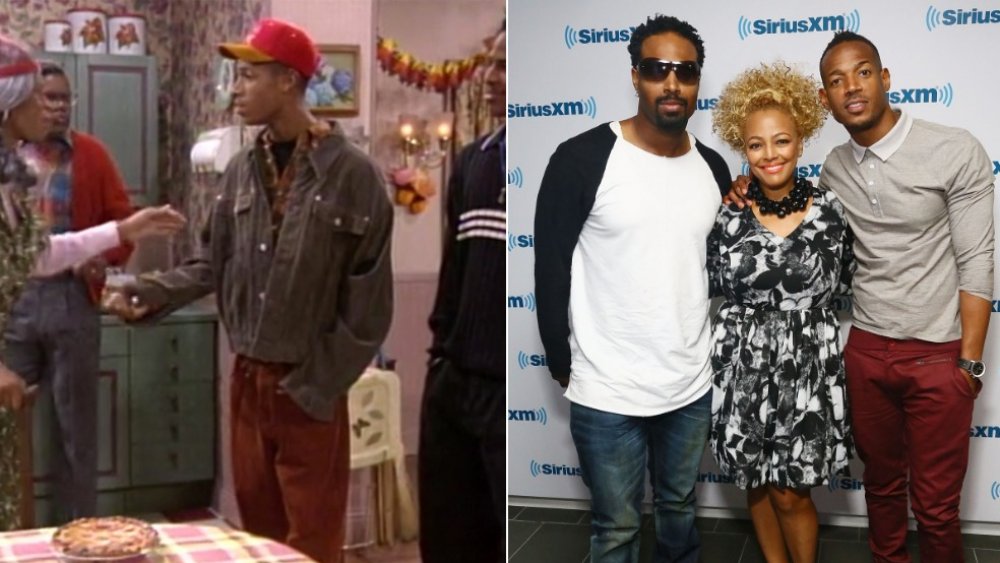 Astrid Stawiarz/Getty Images
Kim, Marlon, and Shawn Wayans were just as much a part of In Living Color as their brothers, Keenen and Damon. Kim played Benita Butrell, a horrible gossip who blabs straight to the viewer. Shawn played a poet criminal named Ice Poe. He and Marlon teamed up to play Snuf and Roam, fake tough guys extraordinarire.
Kim has had a long career. In addition to previously mentioned Wayans projects like Black Dynamite, she was the star of 1994 romantic comedy Talking About Sex, and 1995 TV series In the House. Most recently, she was in the 2017 film Ray Meets Helen.
Shawn and Marlon Wayans have worked together on many projects. The Wayans Bros., their Harlem-based sitcom, aired from 1995 to 1999, spanning 101 episodes. Shawn starred as the responsible straight man, while Marlon portrayed his immature younger brother.
Though Shawn withdrew from show business in the late 2000s, Marlon has stayed busy. His credits include 2000's Requiem for a Dream, 2007's Norbit, 2009's GI Joe: The Rise of Cobra, and 20 episodes of the family TV series Marlon, which ran from 2017 to 2018, in which he played a recently divorced dad.
Jennifer Lopez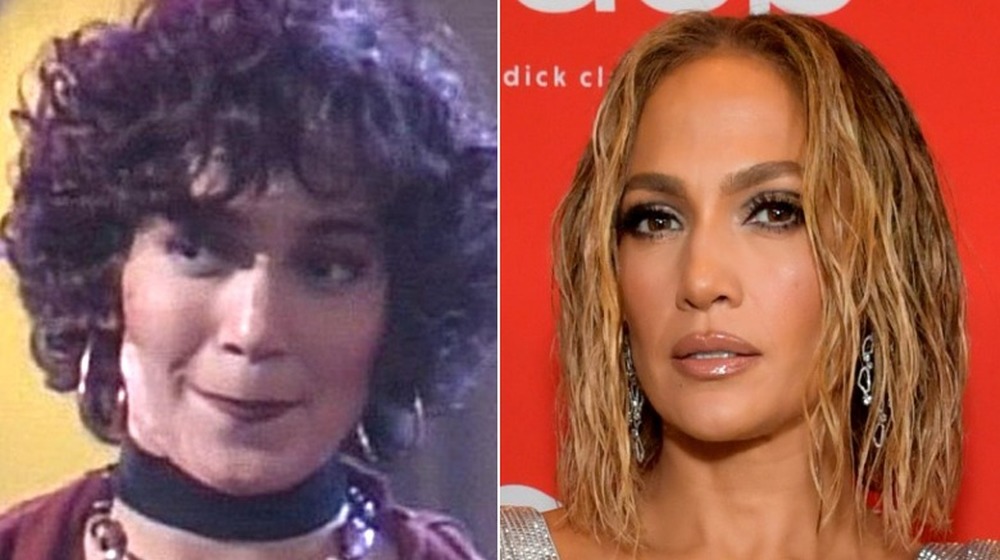 Emma Mcintyre /ama2020/Getty Images
Jennifer Lopez appeared on the third and fourth season of In Living Color as one of the Fly Girls, the show's dance troupe. She's gone on to become one of the most famous entertainers in the world.
For one thing, she's sold over 70 million records worldwide. Along the way, she reshaped the entire fragrance industry. She has her own fashion line, production company, charitable foundation, and even a line of frozen meals, created alongside her husband, baseball legend Alex Rodriguez.
But Lopez is no slouch as an actress. The 1997 biopic Selena garnered her international attention, cementing her as a movie star. The early 2000s saw her achieve truly massive success: In 2001, The Wedding Planner, in which she stars alongside Matthew McConaughey, was the number-one movie the same week J-Lo was the number-one album.
Lopez returned to television in 2016 in Shades of Blue, in which she plays a cop and single mom. 2016 also debuted her successful Las Vegas residency. 2019 saw another smash hit added to her resume: Hustlers, a celebrated crime drama in which Lopez stars as Ramona, a veteran stripper. Many have hailed it as the best performance of her career.
Jim Carrey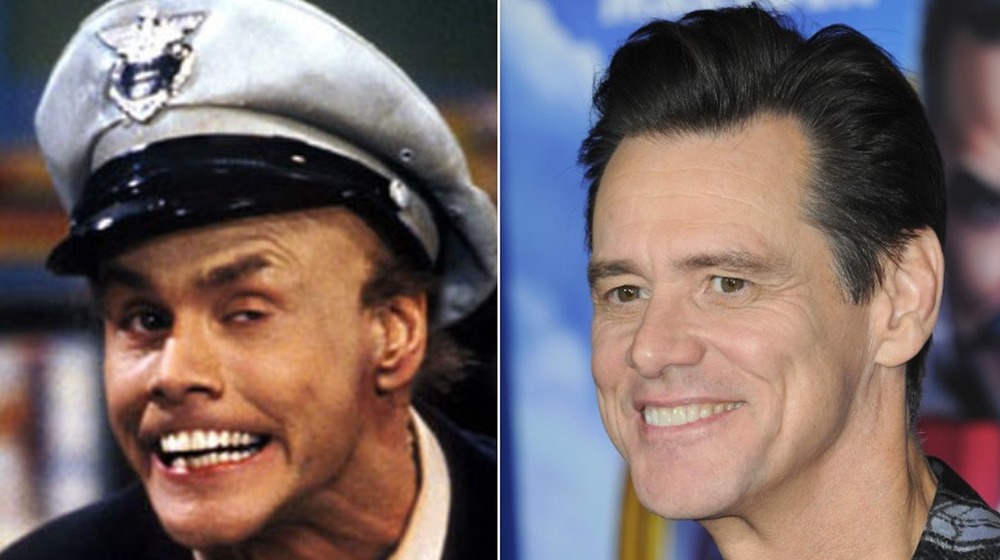 Albert L. Ortega/Getty Images
Jim Carrey appeared on all five seasons of In Living Color, establishing himself as a manic, rubber-faced goofball. While working on the show's final season, he wrote his first hit film, Ace Ventura: Pet Detective. That ended up being one of three hits he had in 1994, along with The Mask and Dumb and Dumber. This set him on the road to becoming one of the biggest box-office draws in the world — he's made over $5 billion to date. 
1998 saw Carrey move in a very different direction in the groundbreaking satire, The Truman Show. He explored further pathos in the 1999 Andy Kaufman biopic, Man On The Moon. He returned to comedy in 2000's Me, Myself, and Irene and followed that up with 2000's How the Grinch Stole Christmas. He starred opposite Kate Winslet in the surreal romantic comedy Eternal Sunshine of the Spotless Mind in 2004, regarded today as one of his most impressive films.
Most recently, he's returned to television in the series Kidding, in which he plays a kid's TV show host. 2020 also saw him portray Doctor Robotnik in Sonic the Hedgehog.
Miscellaneous short-timers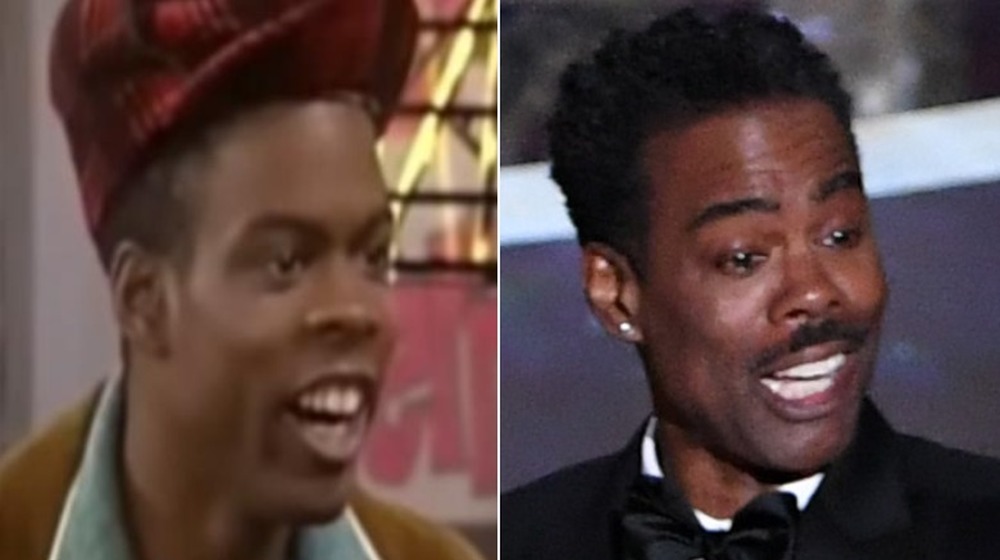 Kevin Winter/Getty Images
In Living Color was absolutely bursting with talent beyond the main cast. Larry Wilmore, a writer on 64 episodes, went on to serve as creator, co-creator, and/or producer on shows including The Bernie Mac Show, Insecure, and Black-ish. He also created, hosted, and wrote The Nightly Show with Larry Wilmore between 2015 and 2016. Wilmore was also a key member of Jon Stewart's The Daily Show and an early contributor to The Office.
Chris Rock reprised his Cheap Pete character from I'm Gonna Git You Sucka ("How much for one rib?") on the final season of In Living Color. He was also a target of jokes about his run on Saturday Night Live. Rock went on to become one of the most celebrated stand-up comics of all time, beloved for everything from his sitcom, Everybody Hates Chris, to his starring role in the Madagascar franchise.
Molly Shannon appeared on five episodes of In Living Color in 1993. Not long after that, she became a mainstay on Saturday Night Live from 1995 to 2001. She's best known for her Mary Katherine Gallagher character, which she brought to the screen in 1999's Superstar. She also played fickle camp counselor Gail in the 2001 cult hit Wet Hot American Summer, and in the 2015 TV prequel.