Here's Where You Can Watch White Chicks
In the mood for a fish-out-of-water comedy that also makes major fun of stereotypes of every kind? If you haven't yet seen "White Chicks" – the 2004 film that features Shawn and Marlon Wayans playing disgraced FBI agents who go undercover as wealthy, white party girls – you need to check it out, stat.
The film, directed by the stars' older brother, Keenen Ivory Wayans (per IMDb), follows Kevin and Marcus Copeland as they impersonate two sisters: the rich, white heiresses Brittany (Maitland Ward) and Tiffany (Anne Dudek), who are being threatened by kidnappers. Needless to say, as the two men keep up their charade of mistaken identities while they encounter a variety of characters from all walks of life, hilarity ensues, and they begin to feel more comfortable and confident as their feminine selves.
So if you're ready to give this movie a shot, here's where you can watch "White Chicks" online right now.
You can watch White Chicks on several online platforms
At the time of this writing, viewers are pretty lucky when it comes to their choices for where to watch "White Chicks" online. As Decider and JustWatch note, the movie is available for free on the streaming service Hoopla, and you can rent it for $3.99 or buy it for $12.99 via Amazon Prime, AppleTV, RedBox, Direct TV, AMC on Demand, iTunes, and Google Play. You can also rent it on Vudu for a slightly lower price of $2.99. It's also available to rent on the Microsoft Store for $3.99.
"White Chicks" has even been posted by a YouTuber to watch for free right now, but it's trimmed down into short segmented clips, so it's not a smooth viewing experience. You can also rent the movie on YouTube for $3.99.
Unfortunately, subscribers to the streaming platforms Hulu and Netflix are out of luck right now, as "White Chicks" isn't available to watch there. Those viewers may have to break down and buy a hard copy if they want to watch "White Chicks" without waiting.
White Chicks is worth the watch, despite what critics have had to say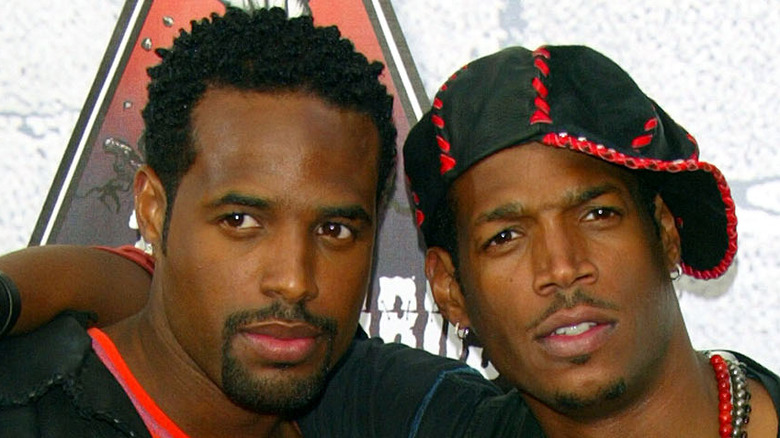 Shutterstock
Aside from watching "White Chicks" online or through Sling, you can sometimes catch the comedy on television, as networks like MTV and VH1 have been known to play it.
Ultimately, if you're a fan of funny, but not too crazy comedies – "White Chicks" is only rated PG-13 – you should really consider seeking out this movie on your preferred streaming platform. It's easy to watch, and there are zingers, one-liners, physical comedy, and even a dance-off. A big bonus is how the cast is rounded out by several other funny actors and actresses, including Busy Phillips, John Heard, Jennifer Carpenter, and Terry Crews, who's hinted at a "White Chicks 2" in the future. Even though the movie only earned a 15% Tomatometer Score and a 55% Audience Score on Rotten Tomatoes, we recommend you give it a shot.