The ending of Seinfeld explained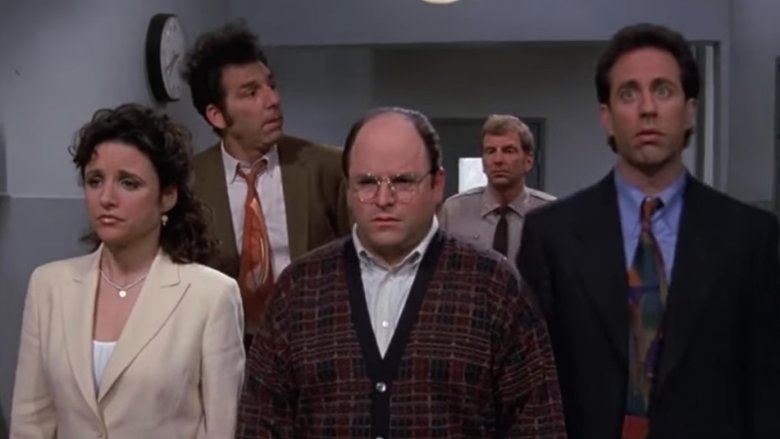 For almost a decade from 1989 to 1998, Seinfeld was one of the funniest shows on the air. Following a gang of New York misanthropes played by Jerry Seinfeld, Jason Alexander, Julia-Louis Dreyfus, and Michael Richards, the show took the sitcom formula to new comedic heights. It would be quicker to list shows that weren't inspired by Seinfeld than to point to the many that were, like It's Always Sunny in Philadelphia and The Office, just to name a couple. That's not even mentioning the beloved shows that the stars and creators of Seinfeld have made since, including Veep and Curb Your Enthusiasm.
But while many of Seinfeld's jokes and turns of phrase have entered the cultural lexicon (how many times have you heard someone complain about double-dippers?), the show's ending was one of the most controversial and talked-about events of 1998. Even today, people disagree about what exactly was up with "The Finale," so we're here to give a rundown on Seinfeld's infamous final episode.