Tarantino movie fan theories that could actually be true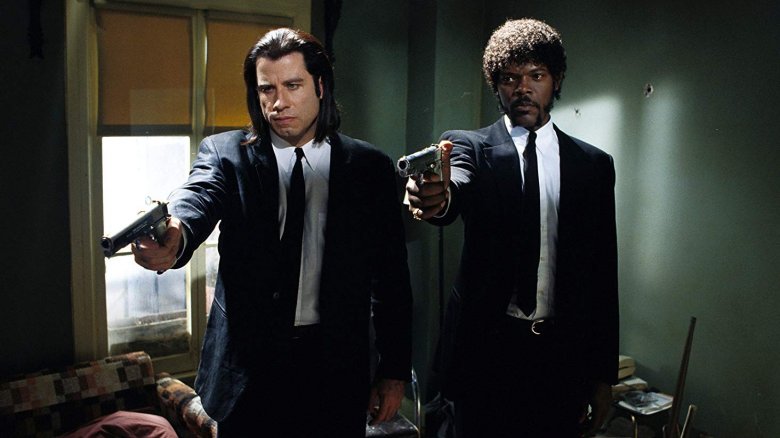 Quentin Tarantino: love him or hate him, he's undeniably one of the most well-known directors in Hollywood today, a provocative auteur who's able to turn original concepts into legitimate mainstream successes (although how original those scripts and concepts are is somewhat up for debate). He's an undeniable talent at coaxing phenomenal performances out of actors whose better days seemed behind them. 
In just eight directorial efforts (and a ninth on the horizon in Once Upon a Time in Hollywood) and a handful of scripts, Tarantino has earned himself a coveted place in fans' hearts. In the years since Reservoir Dogs was released in 1992, fans have flocked to his films to draw connections between different movies' plots and themes, guess at the writer-director's scrapped plans, and imagine a full shared universe of his films. In short, for a guy who's always been pretty into comic books, his films have enough fan theories that even the filmmakers behind the Marvel Cinematic Universe might be a touch jealous. Here are some of the best fan theories about Tarantino's films that could very well be true.