Spawn Reboot Casts Jamie Foxx In Title Role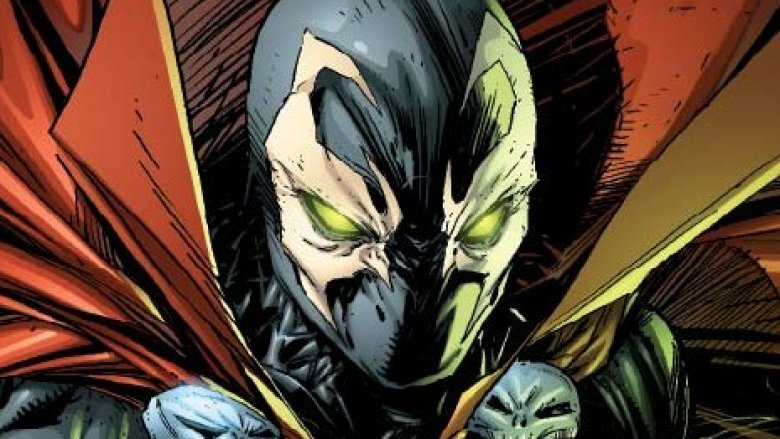 Image Comics
Jamie Foxx is officially bringing Spawn back from the dead.
A month after it was revealed he was being courted for the role, Foxx has signed on to play the antihero Spawn in the upcoming reboot from writer-director Todd McFarlane.
The news comes courtesy of Deadline, confirming that Foxx will play Al Simmons, a capable black ops soldier and assassin who is fatally betrayed by his compatriots. Damned to an afterlife in Hell, he makes a deal with the devil to return to Earth as a demon-loyal Hellspawn, selling his soul on the promise that he'll get to see his wife again one last time.
Having Foxx in the lead role is a huge get for McFarlane's low-budget movie, which is being produced at Blumhouse with a budget between $10 and $12 million. 
Foxx has been orbiting the role of Spawn for some time, having previously pursued the role in summer 2013 when another, unrealized version of the movie was in development. He described it at the time as a role he "would just love to do".
For Spawn creator McFarlane, the feeling is mutual, as McFarlane apparently wrote the script for the new movie with Foxx in mind.
"Jamie came to my office five years ago, and he had an idea about Spawn and we talked about it," McFarlane said. "I never forgot him, and when I was writing this script, you sort of plug people in, and he was my visual guy and I never let go of him."
Foxx also recalled that meeting in his comments following the casting announcement.
"[Todd] was taken aback when I told him with the enthusiasm of a young child that more than anything I wanted to put my name in the hat to embody his beloved character Spawn," Foxx said. "I told him no one would work harder than me if given the opportunity... well... the opportunity is here!!"
McFarlane, who created the character in 1992 for Image Comics, has previously said that the new on-screen version of Spawn will be a strong and silent type, drawing comparisons between the character and the shark from Jaws.
"Spawn doesn't say a word the entire movie, and it's the same way with Jaws," McFarlane said in a January interview. "It's about the sheriff and the people, chasing the ghost."
"I think we can hook a fairly significant actor that we want," he added. "Unlike a superhero movie, we wouldn't need an actor to put on prosthetic (makeup) or go to the gym. We just need him to act."
We can expect production on Spawn to accelerate now that Foxx has been secured for the lead. As of now, the new movie is expected to arrive sometime in 2019.