Horror movies that will blow everyone away in 2020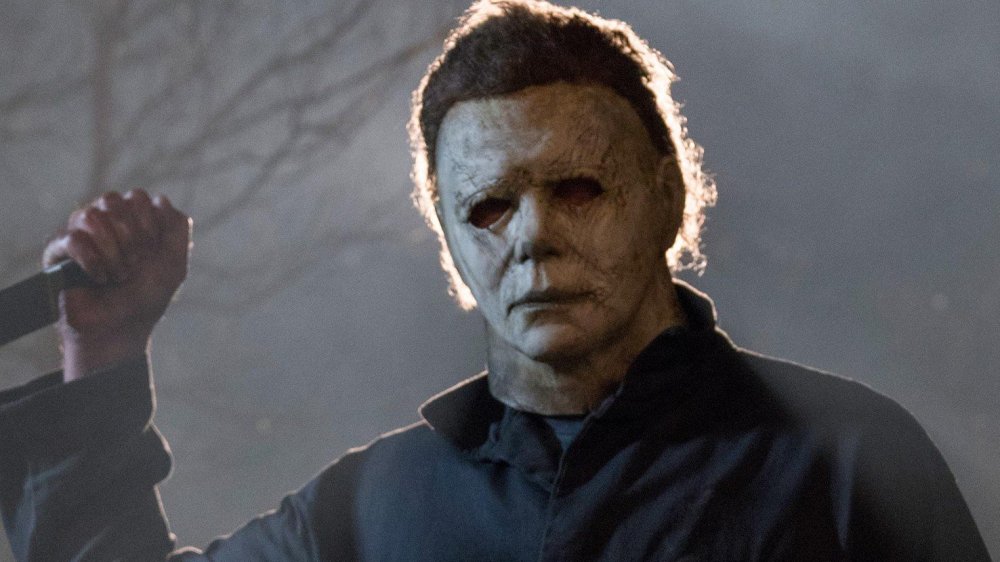 Horror cinema is booming right now. Whether we're talking about reboots of fan favorites, sequels to decades-old classics, or brand new fare by ambitious young filmmakers, it's a good time to be scared at the movies. 
In 2019 we're getting tons of terror on the big screen, thanks to everything from Midsommar to Annabelle Comes Home, from Us to It Chapter Two, and the scares don't seem to be slowing down at all with 2020 on the horizon. The next decade of cinema scares will kick off in a big way, with everything from long-awaited sequels to daring reboots to new takes on some classic ghost stories.
So, what's in store? Well, we've got a brand-new, modern take on The Turn of the Screw, writer/producer Jordan Peele's much-buzzed about sequel to Candyman, the first of two sequels to 2018's Halloween, the third film in The Conjuring series, a reboot of The Grudge, and much more. Plus, 2020 might finally be the year we see The New Mutants. Maybe.
Check out our preview of the biggest horror movie releases of 2020.
The Lodge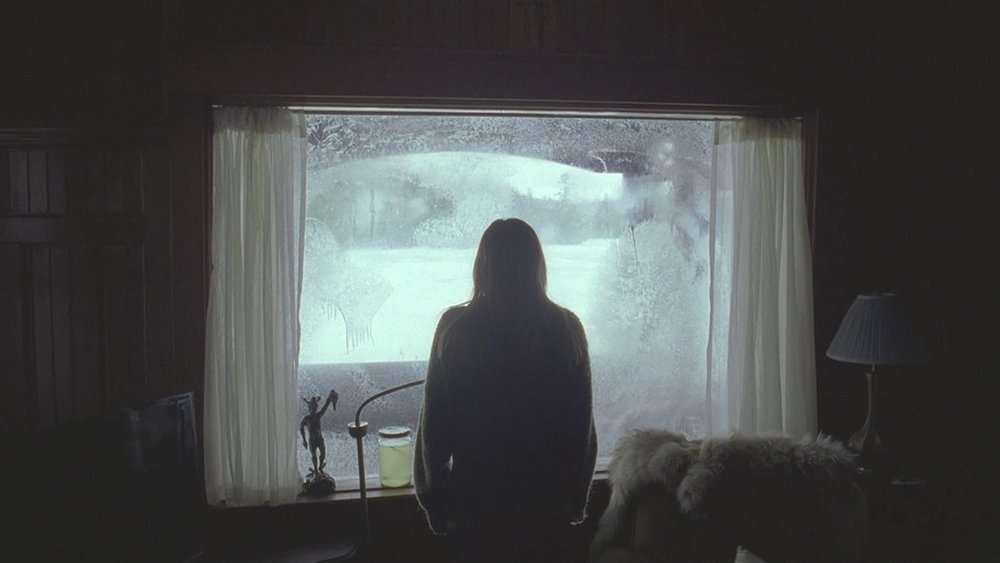 Isolation is scary, particularly when combined with the crucible of a complex family dynamic. There's a sense that the people you think you know are transforming before you, and that they might not have ever really been who you thought they were. It's the kind of feeling that makes films like The Shining such unforgettable classics. The Lodge, from directors Veronika Franz and Severin Fiala, hopes to capitalize on that eerie feeling yet again with this taut, intimate scarefest. The film follows a young woman (Riley Keough) whose new marriage means she's now stepmother to two children who are a little suspicious of her. In an effort to create some new family bonding, they head to a secluded mountain lodge, where the kids begin to dig up dirt on their new stepmother's past, which includes a creepy suicide cult. Then things really start to go wrong. Power failures, patterns in the snow, and other strange happenings ratchet up the tension in what's sure to be one of the years most talked-about scary movies. The Lodge arrives February 7, 2020. 
Fantasy Island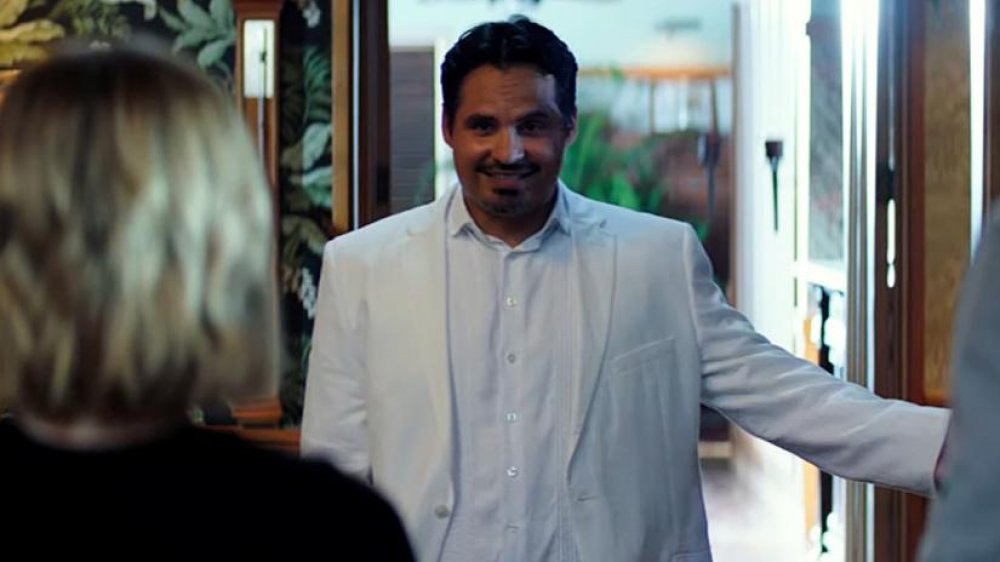 Fantasy Island was a drama series that aired in the 1970s and the 1980s on ABC, and while it did occasionally get perilous, it was never a straight-up horror story. That said, the premise at the heart of the show — a mysterious man has an island where guests can pay a lot of money to have their deepest fantasies fulfilled through often mysterious means — could be turned into a very creepy piece of storytelling with the right narrative. That's what Blumhouse, the studio that brought us hits like Get Out, is counting on with this film, directed by Truth or Dare's Jeff Wadlow. The same basic setup — mysterious man, beautiful island, high-priced wish fulfillment — from the show is in place, but with a horror twist. As the guests arrive on the island, they find that their fantasies, which include things like revenge on a bully and seeing a long-lost loved one again, are coming true in some very unexpected, often deadly ways. As they attempt to survive on an increasingly hostile island, they realize that the fantasy they're living out has never really been their own. Fantasy Island arrives on Valentine's Day 2020, just in time for a great date night. 
Saint Maud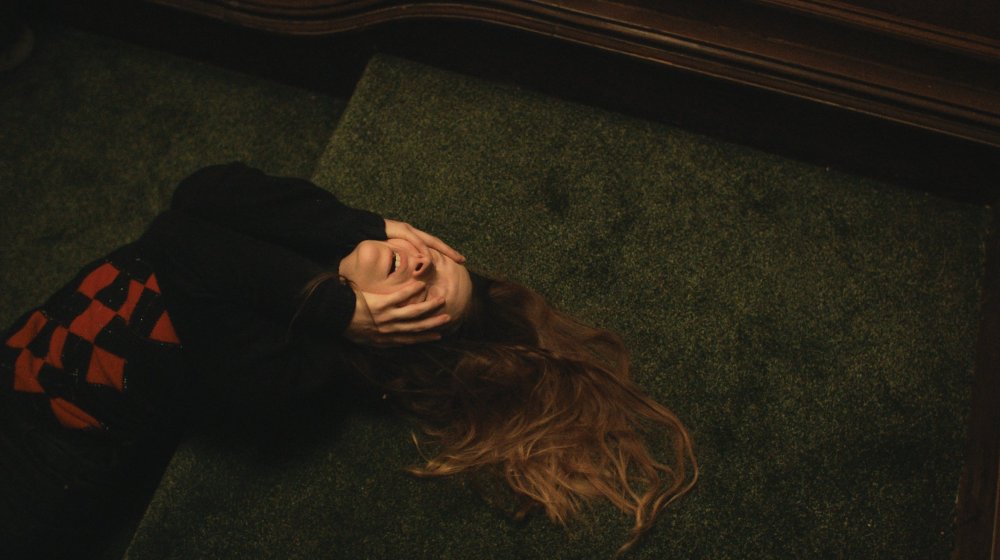 Horror and Christianity seem to go hand in hand. There's something about acknowledging the presence of an absolute force of good in the world that seems to draw out the absolute forces of evil who'd like to crush faith and hope at every turn. That's a scary idea, and it becomes even scarier when those evil forces seem to be coming from within. It worked with The Exorcist, and it seems to be working with Saint Maud, the new film from debut feature director Rose Glass. The film follows the title character (Morfydd Clark), a recent convert to Catholicism who's extremely devoted to her faith, who begins working as a home health provider for an ailing dancer (Jennifer Ehle). The two become fascinated with each other, but as Maud sinks deeper into her religious reveries, something darker emerges. Maud's past haunts her, but so does something else. That presence she feels when she prays might not be god after all. After critical acclaim upon its premiere at the Toronto Film Festival in 2019, Saint Maud hits theaters March 7, 2020. 
The Invisible Man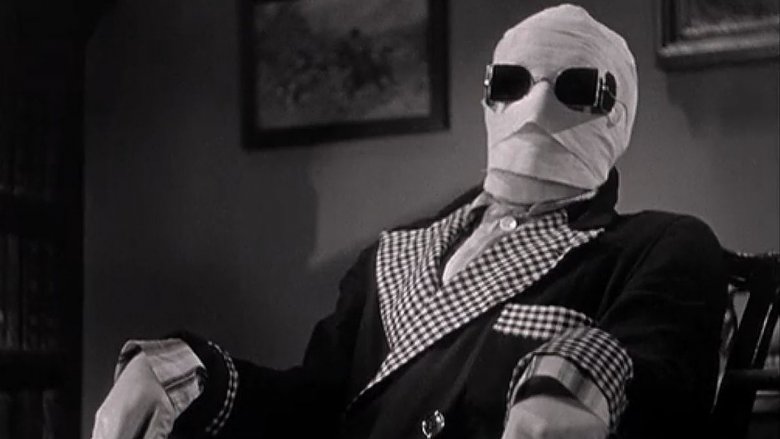 In 2014, Universal Pictures tried to revamp its universe of classic movie monsters with the prequel story Dracula Untold. It didn't quite land, but in 2017 they tried again with an even more ambitious effort, an attempt to launch an interconnected "Dark Universe" with The Mummy. That film also didn't work out, so for now it seems the studio is refocusing its intentions with more standalone efforts rebooting those monsters we know and love. The Invisible Man is the first of these, and it's got lots of intriguing talent involved. 
First of all, the film falls under Jason Blum's Blumhouse production banner, the same house of horrors that gave us hits like Paranormal Activity, Get Out, and 2018's Halloween, so it already has a certain horror pedigree. The film will be directed by Leigh Whannell, the man responsible for giving us Insidious and Upgrade, so that adds even more intrigue. Then there's the cast, which so far includes Elisabeth Moss, Aldis Hodge, and Storm Reid. You'll see all this talent (or maybe you won't) on the screen on March 13, 2020.
A Quiet Place 2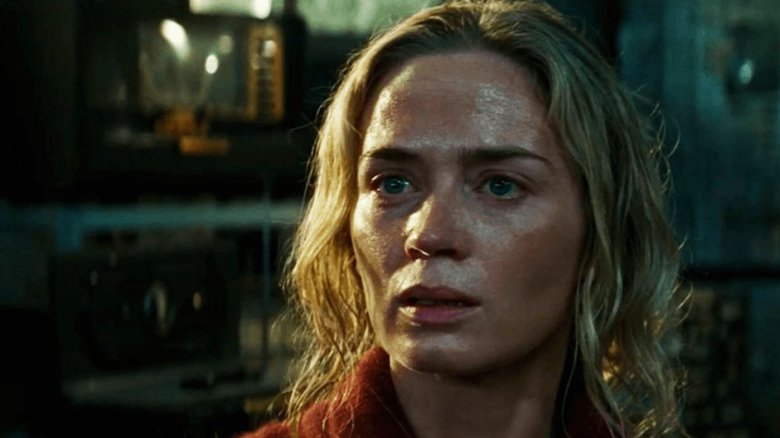 A Quiet Place, the story of a family trying to survive in a post-apocalyptic world filled with monsters who hunt by sound, was one of the most successful and acclaimed genre films of 2018. It didn't take long for talks of a sequel to emerge after it hit big with audiences. Now we know that sequel is on its way, and it'll almost exactly two years after the original. 
John Krasinski will return to both write and direct the second installment in the franchise, while his wife Emily Blunt will also return to star. The film's full plot is still unknown, but we do know it will follow the surviving members of the Abbott family, now led by Blunt's Evelyn, as they continue to try to survive together after learning a trick to defeating the creatures at the end of the first film. Newly armed with a way to fight back, the Abbotts will meet more survivors in the form of new cast members Brian Tyree Henry and Cillian Murphy. Will a third installment follow? We'll have to wait and see. A Quiet Place 2 sneaks into theaters March 20, 2020.
The New Mutants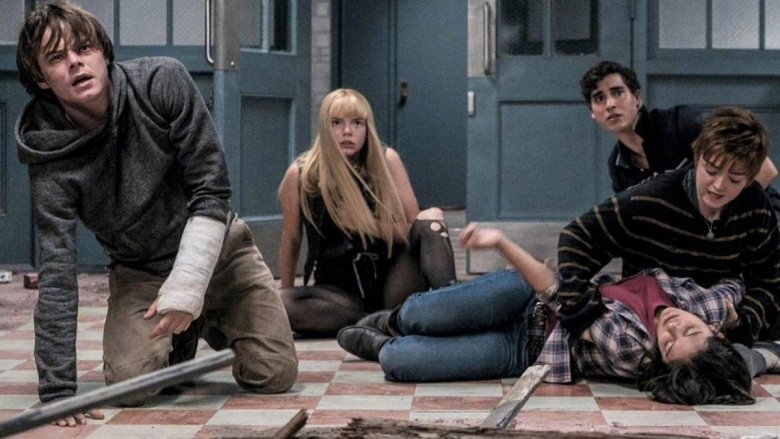 Though Dark Phoenix closed out the main story of Fox's long-running X-Men film franchise in 2019, it's not actually the final Marvel-based film produced under the Fox banner. That honor belongs to The New Mutants, a horror spin-off based on the Marvel Comics mutant team of the same name. Boone's film will take a decidedly darker approach to the X-Men mythos, focusing on a group of younger mutants including Wolfsbane (Maisie Williams), Magik (Anya Taylor-Joy), Cannonball (Charlie Heaton), and more. 
Unfortunately, the story of The New Mutants as a film has been overshadowed by repeated delays in its release date. The film was originally supposed to land in theaters in April of 2018, but was pushed back to February of 2019. Then the release date was pushed again to later in 2019 after reports of impending reshoots. Those continued delays, plus Disney's purchase of Fox assets — including the film rights to the X-Men — put the film's future in jeopardy, and by the spring of 2019 there were reports that the film could be indefinitely shelved.
Fortunately, that doesn't seem to be the case, as the film now has a new release date of April 3, 2020. Hopefully it sticks. 
Saw 9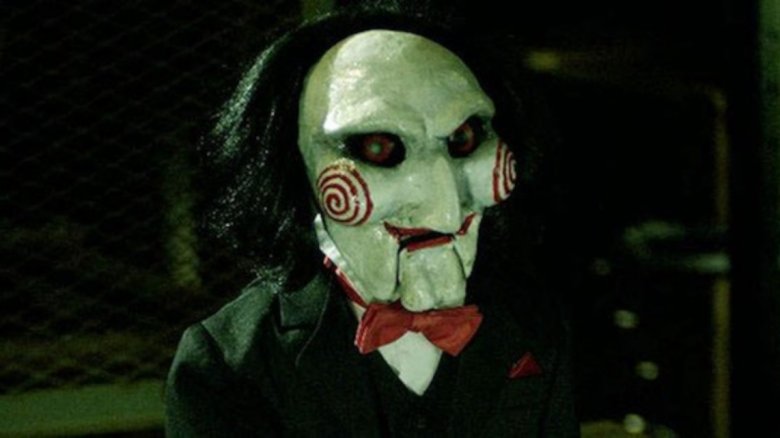 In May of 2019, the internet was both delighted and a little confused by reports that legendary comedian Chris Rock would be venturing into horror territory with a new spin-off film set in the Saw universe. Yes, it might sound a little like a weird rumor you just heard, but it's definitely real. The ninth Saw film, working from a story developed by Rock, is in production now, and it will hit theaters in the spring of 2020. 
We still don't know much about the film's plot, but we do know that Rock is also set to star as a detective investigating a killer who likes to build elaborate puzzles for his victims (sound like anyone we know?), and that Samuel L. Jackson has added even more star power to the cast after signing on the play the father of Rock's character. The film's cast also includes Marisol Nichols (Riverdale) and Max Minghella (The Handmaid's Tale) in key roles, and will be directed by Saw franchise veteran Darren Lynn Bousman. 
The still-untitled ninth Saw film hits theaters May 15, 2020.
Candyman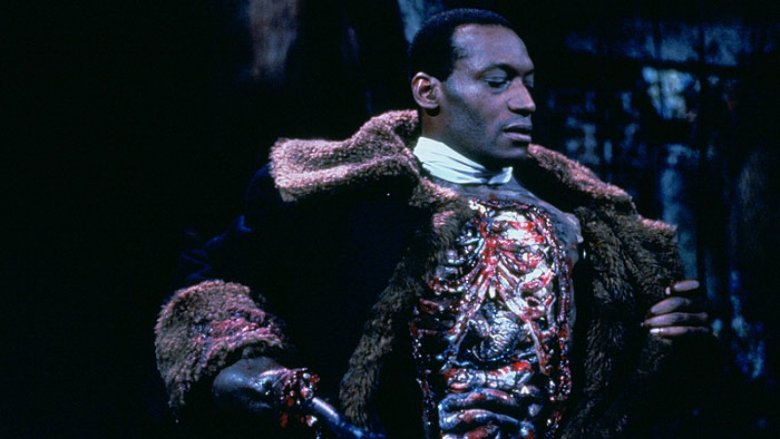 In 1992, a new horror legend was born with Candyman, a story about a hook-handed killer (Tony Todd) who lived on as a vengeful, murderous urban legend long after he was the victim of a lynch mob in the 19th century. Candyman is a modern horror masterpiece that spawned two sequels and lives on through a devoted fanbase eager to analyze every piece of this often deceptively deep film. 
That depth, plus Candyman's ongoing reputation as one of the best horror films of the 1990s, was enough to draw attention from modern horror master Jordan Peele, who's now helping bring a spiritual sequel to the original film to the big screen. Candyman 2020 will be directed by Nia DaCosta (Little Woods) from a script by Peele and his Monkeypaw Productions partner, Win Rosenfeld. Peele is also producing the film, which will star Yahya Abdul-Mateen II and Teyonah Parris in still-undisclosed roles. It also seems that the original Candyman himself, Tony Todd, might be making an appearance of some kind. The still-mysterious Candyman arrives on the big screen June 12, 2020.
The Purge 5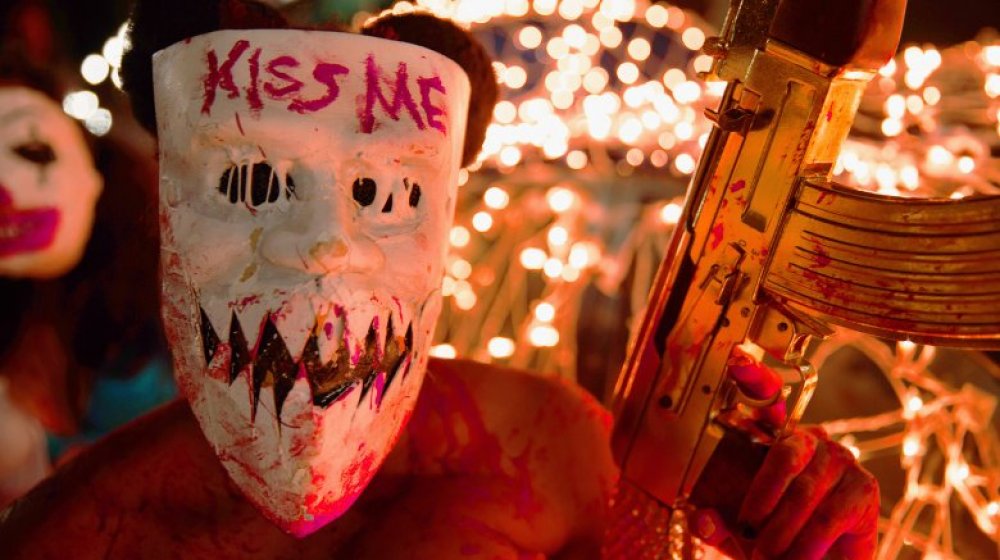 The Purge is a horror franchise that relies on a relatively simple but immediately compelling hook: it takes place in an alternate United States where all crime is legal for one night each year. It might not seem like something that could hook us for multiple films, but since its debut in 2013 The Purge has become one of the most successful horror franchise of the last decade, spawning four feature films and a TV series and building its mythology as it goes. In 2020, we're set to get a fifth, possibly final, installment in the film series, which will be written by franchise creator James DeMonaco. We don't yet know many details about the next installment, but since the last film was a prequel, it seems likely the new film will return to the aftermath of The Purge: Election Year, which ended with an election that could spell the end of Purge Night. What we may be gearing up for is actually the final Purge. We'll find out soon enough. The Purge 5 is set to hit theaters July 10, 2020. 
The Empty Man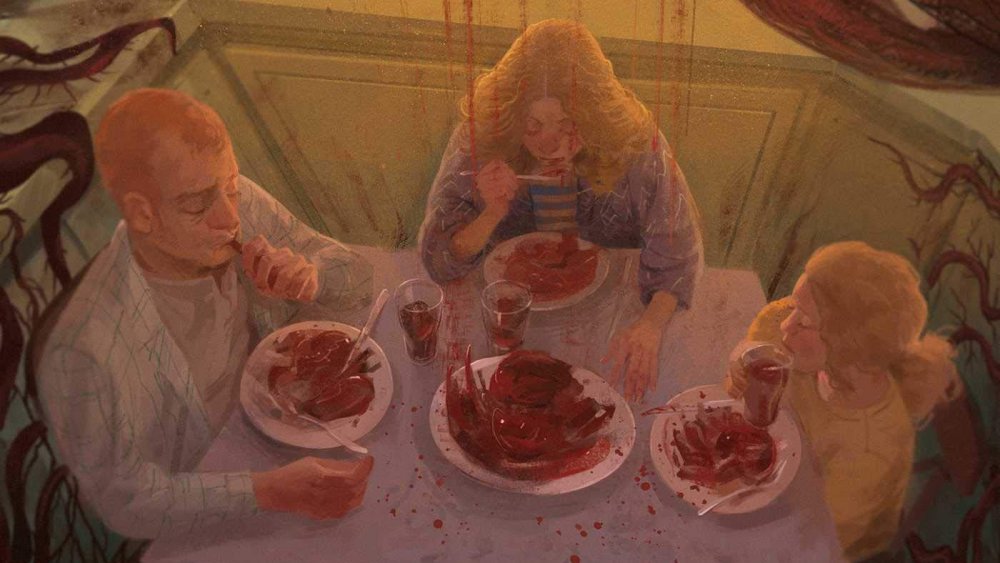 Writer Cullen Bunn is one of the most exciting comics creators working right now, particularly in the realm of horror comics thanks to acclaimed series like Harrow County. This year, one of his comics will make the leap to the screen, with hopefully terrifying results. The Empty Man, written by Bunn with art by Vanesa R. Del Rey, follows an ex-cop with a tragic past who's on the hunt for a missing girl. As his search deepens, he realizes something far worse than a missing persons case is afoot, and discovers a terrifying group of people who are trying to raise a monster. The film adaptation is set to star James Badge Dale, Samantha Logan, Stephen Root, Joel Courtney, and more. Sadly, we haven't yet seen any trailers for the film, but if it can capture the creepy spirit put forth by Bunn and Del Rey's comic (which got a sequel in 2018), it's bound to be a horror film worth checking out. The Empty Man is slated to hit theaters August 7, 2020. 
The Conjuring 3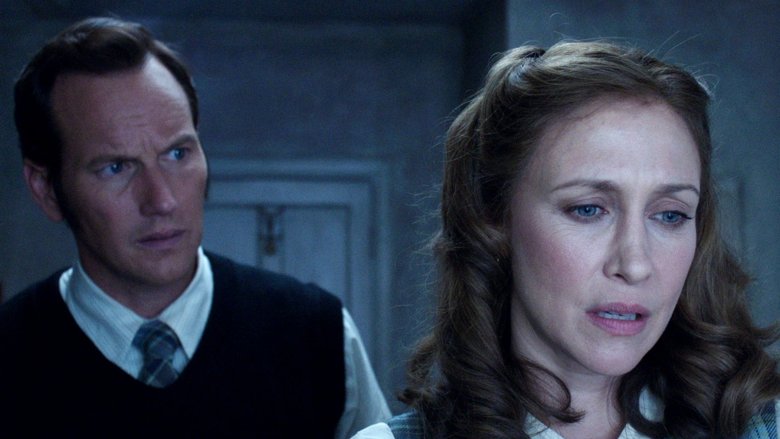 In 2013, a relatively small scale horror film about a pair of real-life paranormal investigators who helped a family battle the evil in their haunted new home blew up at the box office. That film was The Conjuring, and the paranormal investigators in question — Ed and Lorraine Warren (played in the films by Patrick Wilson and Vera Farmiga) — had plenty of other stories that could serve as material for future films. In just six years following the original, The Conjuring spawned one direct sequel and five spin-off films, three of which center of the haunted doll known as Annabelle. The Conjuring Universe has become a horror juggernaut for the 2010s, and in 2020 the third film in the main series will finally arrive on the big screen.
Not much is known yet about the plot of The Conjuring 3, which will feature the return of Wilson and Farmiga as The Warrens and will be directed by Michael Chaves, who helmed the spinoff The Curse of La Llorona. We do know that it will veer away from the haunted house format offered in the first two films, and according to franchise producer James Wan will include a story that features "the first time in America's history where the defendant used possessions as a reason, as an excuse."
We'll hopefully know more soon, because The Conjuring 3 will be terrifying audiences on September 11, 2020.
Halloween Kills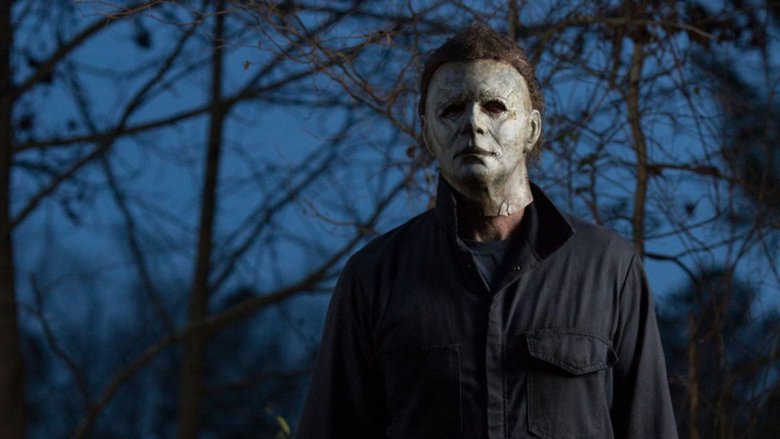 In 2018, director David Gordon Green brought star Jamie Lee Curtis back to the Halloween franchise with a new film that ignored all previous sequels, setting the stage for a showdown between Laurie Strode and Michael Myers that, in this universe, had been four decades in the making. That film, simply titled Halloween, was one of the year's biggest horror hits, and though it could have closed the book on the franchise, talk of a sequel began to surface. 
In July of 2019, we found out that we'd be getting not just one, but two sequels in the span of two years. The first of those, Halloween Kills, will arrive in 2020. Green will return to direct and co-write the film with Danny McBride, while Curtis will also return as Laurie Strode with Judy Greer and Andi Matichak returning as Laurie's daughter and granddaughter, respectively. Given how the past film set up a legacy of strong women in the Strode family, it'll be very intriguing to see how the next film expands on this new version of the mythology. 
Halloween Kills arrives October 16, 2020. It will be followed by the final film in the trilogy, Halloween Ends, on October 15, 2021.