A Quiet Place 2 Delayed Over Coronavirus Fears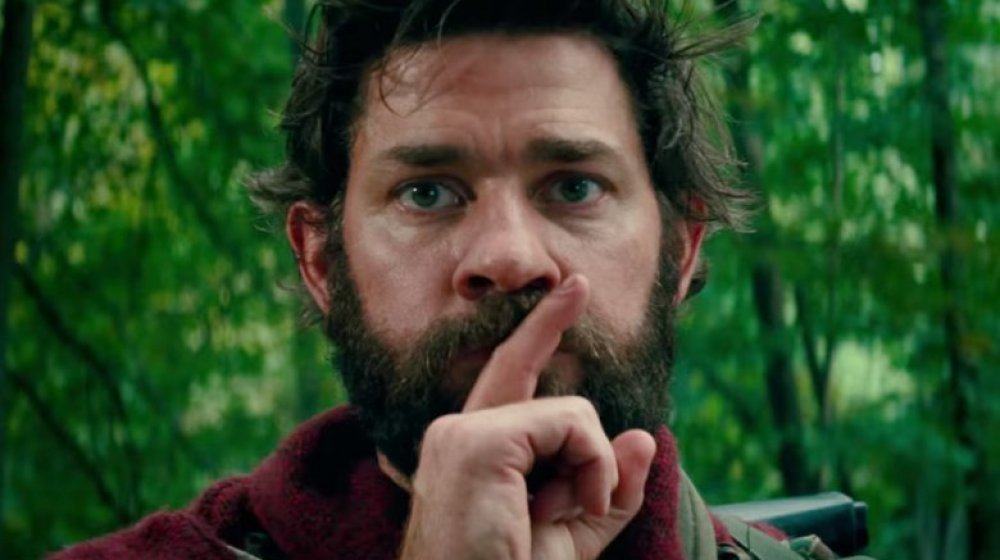 One of Hollywood's dystopian dramas has been affected by a real-life pandemic.
A Quiet Place Part II, the long-awaited sequel to director John Krasinski's hugely successful horror debut, has been delayed due to growing concerns over the COVID-19 outbreak sweeping the globe. 
This news comes to us courtesy of Variety, which confirmed that the second film in the Quiet Place universe — a dystopian world in which monsters attack anyone who makes the slightest sound — will be delayed from its international March 18 opening. Beyond that worldwide release, the flick was also slated for a March 19 release in the United Kingdom and a March 20 opening in North America.
Plenty of films have seen their release dates delayed, their production halted or suspended, or their normal journey to theaters otherwise disrupted by COVID-19, a mutation of the coronavirus that has proven lethal to more vulnerable portions of the population and which has a higher rate of serious cases than the seasonal flu. However, in the wake of countries like Italy pushing its citizens to enter a state of quarantine which prohibits its citizens from attending public gatherings or spending time in crowded places, as well as outbreaks within the United States, the entertainment industry is paying attention.
A Quiet Place Part II, which finds Evelyn (Krasinski's real-life wife Emily Blunt) trying to survive with her children in the aftermath of her husband's death in the first film, has no new release date just yet. Here's why this highly anticipated film is waiting on the back burner for the time being.
A Quiet Place Part II's release is up in the air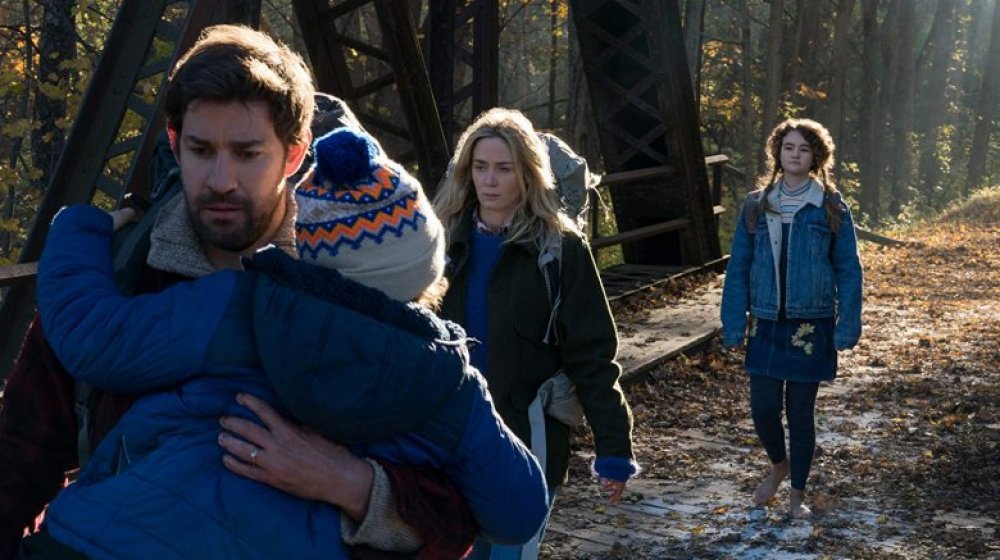 Per Variety's report, Paramount Pictures, the studio behind A Quiet Place Part II, released a statement about the film's inevitable delay: "After much consideration, and in light of the ongoing and developing situation concerning coronavirus and restrictions on global travel and public gatherings, Paramount Pictures will be moving the worldwide release of A Quiet Place Part II. We believe in and support the theatrical experience, and we look forward to bringing this film to audiences this year once we have a better understanding of the impact of this pandemic on the global theatrical marketplace."
Krasinski, who's back in the director's chair for the second installment — though he only appears in the narrative in flashbacks — released his own statement in a post on Instagram. "One of the things I'm most proud of is that people have said our movie is one you have to see all together. Well due to the ever-changing circumstances of what's going on in the world around us, now is clearly not the right time to do that," he stated. "As insanely excited as we are for all of you to see this movie .. I'm gonna wait to release the film till we CAN all see it together! So here's to our group movie date! See you soon!"
Clearly, the team behind A Quiet Place Part II didn't want to take such a drastic measure when it came to the film's release, but with concerns over public safety hitting a frightening high, it does seem like they made the responsible choice.
COVID-19 is shelving multiple projects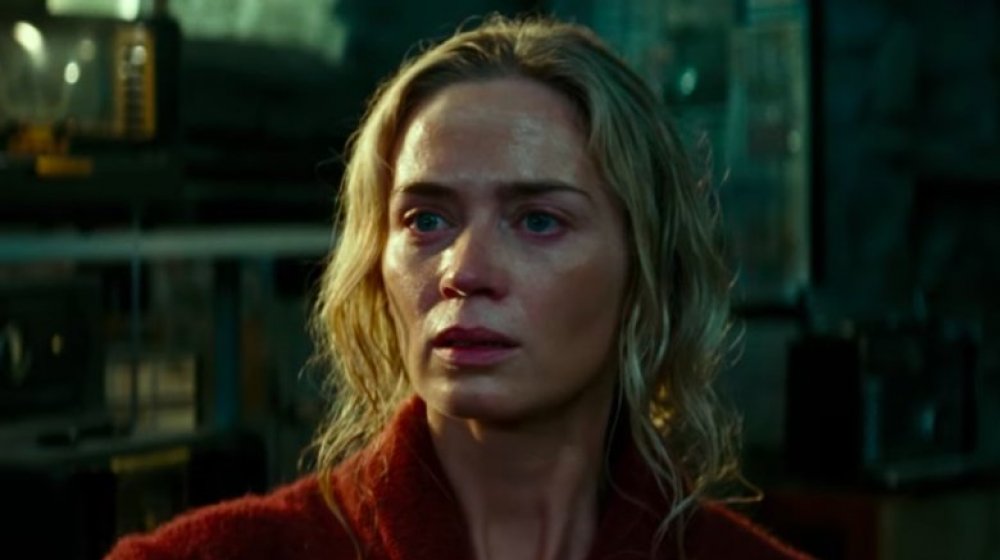 As the outbreak of COVID-19 continues across the world, the United States is entering a potential state of emergency, while other countries are finding themselves on various forms of lockdown to prevent any further, potentially fatal spread. Unsurprisingly, the film industry has been hit hard — it's difficult to imagine that moviegoers will attend new films at a normal rate amidst a global pandemic — with tons of films facing filming delays and halted releases.
The newest James Bond film, No Time to Die, was one of the first films affected by the international issue; as COVID-19 spread, Daniel Craig's highly anticipated final outing as 007 was delayed by a whopping eight months, getting a new November release date instead of its original April premiere. As the United States faced its own emerging COVID-19 cases when the virus spread outside of Europe and Asia, new concerns grew, affecting a number of other projects as well.
Between filming delays on the next Mission: Impossible movie (thanks to shooting locations in Venice, Italy, which is currently under lockdown), a temporary hold on production on The CW's Riverdale, and the next Fast & the Furious film getting delayed for an entire year, studios are sparing no effort to make sure that they can still make their projects work in the age of the coronavirus. Unfortunately, a few films and television shows will have to wait in the wings until the spread of the virus slows.
There's no new release date for A Quiet Place Part II yet, but watch this space for updates — and stay safe.