New Mutants: Final Fox X-Men Movie Reportedly Delayed Again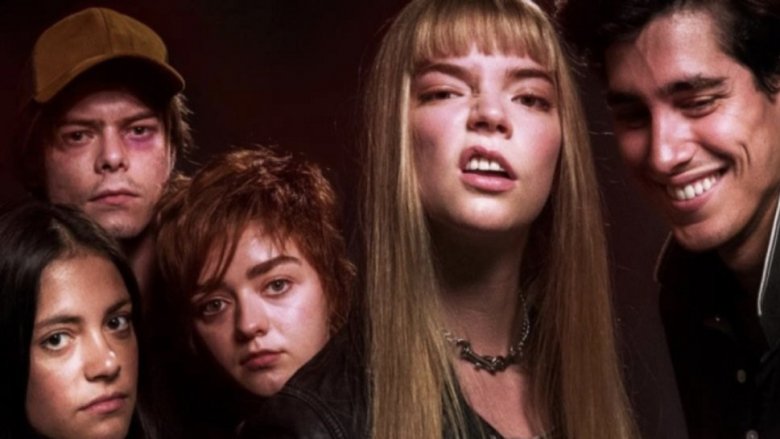 The seemingly endless journey of The New Mutants to the screen may have just gotten even longer.
The website iHorror is reporting that, according to an anonymous source at Fox, the superhero/horror hybrid — the final film in the X-Men franchise to be produced at the studio before its acquisition by Disney — has had its release pushed back indefinitely. If true, it would be the fourth time the flick has had its release postponed.
The film's production has been troubled, to say the least. Principal photography took place in mid-2017, wrapping in September of that year, and the following month gave us a creepy, atmospheric trailer which promised that the flick would lean heavily into the horror elements of its premise: five young mutants must find a way to escape the mysterious facility in which they've been trapped, discovering their various powers along the way. At that time, Fox had slated the film for an April 2018 release — but in January, the first sign of serious trouble came, as the film was pushed back to February 2019. Then, just a couple months later, it became apparent just how serious the trouble was. 
In March 2018, Collider reported that New Mutants' release date had been pushed back once more, to August 2, 2019, due to the film needing extensive reshoots. Apparently, the cut which had been turned in by director Josh Boone (The Fault in Our Stars) had been deemed not quite scary enough by Fox execs, who had also gotten it into their heads that a couple additional characters — who would be featured throughout the film — would need to be added. As a result, Boone was looking at reshooting up to 50% of the flick, which was nothing short of unprecedented.
The status of the film remained in limbo as the Disney/Fox deal was going through all the necessary legal loopholes throughout 2018, but in March of this year — shortly before the deal closed — The Hollywood Reporter revealed that, somehow, those extensive reshoots had still not taken place, and moreover, had not even been scheduled. THR's report indicated that the whole matter was "in the hands of Boone," although it's unclear if it was scheduling conflicts, those ever-reliable creative differences, or something else entirely that was holding up the reshoots.
Nevertheless, at this year's CinemaCon just a couple weeks ago, Disney included The New Mutants on its slate of planned 2019 releases. Obviously, there's nothing from keeping the entertainment giant from reversing course, and iHorror's source makes it sound as if the whole thing is giving everybody involved a massive headache, and they'd prefer to just not think about it right now. It's been speculated that the flick might bypass a theatrical release and head straight for a streaming platform such as Disney+ (not likely, given the upcoming streamer's family-oriented bent) or Hulu (in which Disney now owns a majority share) — but that doesn't square with the Mouse House's CinemaCon announcement, or iHorror's source, who implied that while the movie will eventually be released to theaters, it'll be on a date "far away from August [2019]."
So, what the heck is really going on with The New Mutants? It seems nobody is really sure, not even the cast. Star Maisie Williams (Game of Thrones) gave a profane and exasperated answer when asked about the film's status in a Rolling Stone interview last month: "Who knows when the f*** that's gonna come out," she said, adding that she'd seen co-star Charlie Heaton (Stranger Things) just a few days prior, asking him, "What the f*** is going on with this movie?" (Heaton had no answer.) Anya Taylor-Joy, cornered at a red carpet event for Glass, was much less profane but no more helpful, saying, "That, uh, it's coming your way at some point!" 
It's apparently anybody's guess when exactly that point will be, but the film may very well end up in theaters yet. Dark Phoenix, which will wrap up the saga of the main X-Men team, endured similar production troubles and release delays (not to mention disastrous test screenings), but it finally hits theaters this June, and the trailers — the most recent of which just dropped yesterday — actually look quite promising. We expect to hear what verdict Judge Mickey will hand down in regard to The New Mutants before too terribly long, and we'll fill you in as soon as it happens.