Chris Rock Refreshing Saw Franchise With Spin-Off Film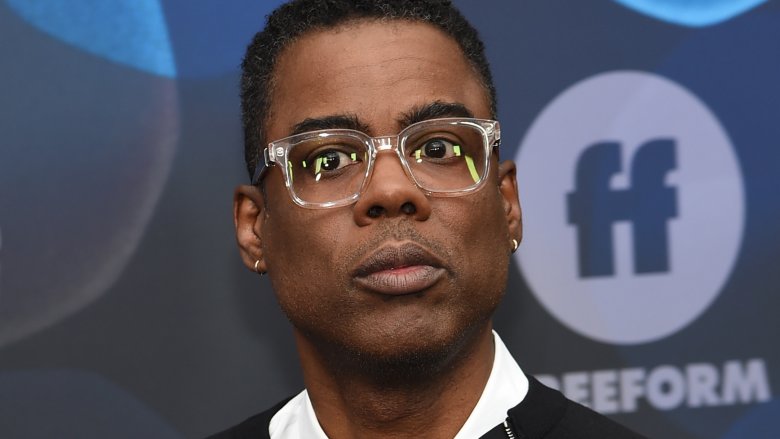 Jamie Mccarthy/Getty Images
Chris Rock is doing what few expected him to ever do: refreshing the Saw film franchise. 
Lionsgate Motion Picture Group chairman Joe Drake announced on Thursday, May 16 that Rock has teamed with the studio to executive produce a yet-untitled Saw spin-off. The film already has a set release date of October 23, 2020, which signals that the ball is rolling already and it's full steam ahead on development. This news comes to us courtesy of Variety. 
Though it's certainly a surprise to hear, Rock breathing new life into the Saw saga actually makes sense, as the actor and comedian has loved the horror franchise since the very beginning. He noted in a statement accompanying the announcement, "I've been a fan of Saw since the first film in 2004. I am excited by the opportunity to take this to a really intense and twisted new place."
Drake added in his own statement that Lionsgate brass couldn't be happier that Rock is rebooting the film series, which "ended" with the death of John Kramer (played by Tobin Bell), better known as the Jigsaw Killer or simply "Jigsaw," in 2010's Saw: The Final Chapter. The franchise picked back up with the 2017 movie Jigsaw, which took place 10 years after the death of Kramer, who got his kicks sticking people in deadly traps and watching them try and fail to escape them. Drake also teased that Rock has exciting ideas for the franchise, and that the forthcoming spin-off both exhibits deep respect for the original Saw movies and adds flavor and style to the horror canon. 
"When Chris Rock came to us and described in chilling detail his fantastic vision that reimagines and spins off the world of the notorious Jigsaw Killer, we were all-in," Drake said. "Saw is one of the highest-grossing horror franchises of all time and it's one of Lionsgate's most successful film series. This upcoming film will still be as mind bending and intense as all the previous Saw films. Chris conceived this idea and it will be completely reverential to the legacy of the material while reinvigorating the brand with his wit, creative vision and passion for this classic horror franchise."
It's clear Rock intends to add his own unique vision to a new era of Saw spookery, though it's unknown for right now what the film will entail. Drake hammered home that Rock has a serious love for Saw and took special care in honoring the franchise when crafting the idea for the spin-off, so it isn't out of the realm of reality to theorize that there will be some nods to the Jigsaw Killer and Saw films past in the new project.
Rock will have the help of major Saw masterminds for the spin-off. Darren Lynn Bousman, who directed Saw II, Saw III, and Saw IV, is on board to helm the new movie. Saw franchise creators James Wan and Leigh Whannell are executive-producing alongside Rock, as is Daniel Heffner. Oren Koules and Mark Burg, who have produced every Saw film in existence, will serve as producers on the spin-off as well. 
Koules and Burg promised that the impending Saw spin-off will blow viewers away, describing it as an "event film" with shocks and scares galore. They said in a joint statement, "Chris wants to put his own spin on the Saw franchise in the way Eddie Murphy put a completely fresh perspective on buddy-cop films with 48 Hours. This new Saw is going to be an event film in the making for horror fans. It will have all of the twists and turns and hardcore layers that our fans expect directed by one of the masters of the craft, Darren Lynn Bousman. We can't wait to get started."
Based on a story from Rock with a script written by Pete Goldfinger and Josh Stolberg, the untitled Saw spin-off is heading to theaters on October 23, 2020.