X-Men Series Isn't Ending Because Of Disney-Fox Merger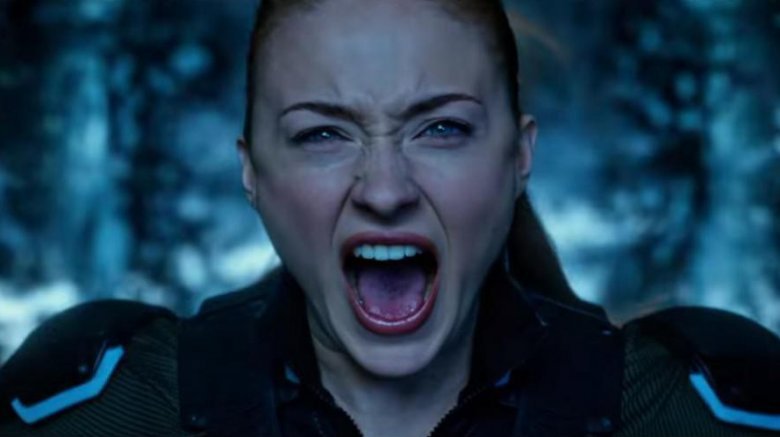 The X-Men franchise as we know it is indeed coming to a close, but it isn't because its former home at 20th Century Fox is now a part of the Walt Disney Company. 
Speaking with ComicBook.com during WonderCon in Anaheim, California, Dark Phoenix producer Hutch Parker confirmed that the Disney-Fox merger is not the reason why the X-Men movie franchise is ending. In actuality, the series is wrapping up with Dark Phoenix, the Simon Kinberg-directed installment that will debut in theaters in June, because the minds behind the franchise always saw it as a "kind of natural culmination" of the X-Men stories.
"We felt like we were completing certain emotional arguments. We were completing certain emotional ideas. And in trying to take the story further, it dictated we make certain choices from which we couldn't come back. You know, [like] Raven's death. Certain choices," said Parker. "One of the challenges of doing the sequel to a franchise is how do you keep it fresh? How do you keep pushing forward? And I think too often we treat the ground is we play it safe and we don't make movies that are as interesting as they should be. So we tried to free ourselves from that hesitation this time and kind of let it fly. And so in its own way, that became a kind of natural culmination."
As past trailers for Dark Phoenix so boldly revealed, Sophie Turner's Jean Grey kills Jennifer Lawrence's Raven, better known as Mystique, while she's in her deadly and dangerous Dark Phoenix form. Many X-Men fans will remember witnessing Jean become the Dark Phoenix in an earlier franchise entry – X-Men: The Last Stand, which saw Jean (then played by Famke Janssen) assuming her vicious alter-ego after a flood and turning against her X-family. Parker explained how Dark Phoenix differentiates itself from The Last Stand.
"This is pretty different than the third movie. I mean the decision here, it was really Simon [Kinberg]'s decision was to tell the Dark Phoenix story but really tell it as Jean's story. So that was first and foremost. So it's a much more thorough investigation of that saga of the story at that heart of the saga and much truer to Jean as a character. I think you're right that one of the challenges was how do we balance what is in the comics in the galactic and intergalactic nature of that storyline with wanting to stay more Earth centric. And you know, we obviously made the decision to include some of that, but to keep it rooted in and around the characters we've come to know and love within the X-Men."
Even Kinberg agrees that Dark Phoenix is an organic stopping point for the series, which will expand into fresh territory under the watchful eyes at Marvel Studios — namely president Kevin Feige, who is poised to take over the franchise and make some big changes of his own. The creative stated during CCXP back in December of 2018, three months before Disney's $71.3 billion acquisition of the majority of Fox's assets, that Dark Phoenix is the end of the era of Fox-produced X-Men movies and will allow for Marvel to create a whole new chapter moving forward. 
"I see it as taking the franchise in a different direction tonally. And that doesn't mean that the next one will have the same tone, it just means that the next one can have a different tone," Kinberg said of Dark Phoenix (via ComicBook.com). "I think for many years, the X-Men, Bryan [Singer] really transformed the superhero genre in 2000 or 2001 when the first one came out. That's almost 20 years ago. It is a long time ago. And at that time, superhero movies were not wildly popular, actually. There had been a few failures in the mid-90s, and there hadn't been a lot of superhero movies, if any, around that time and X-Men sort of was revolutionary in its moment."
As mentioned before, Marvel Studios head honcho Feige is set to shake up the X-Men franchise now that he's taken the keys under the terms of the Disney-Fox merger. Prior to the deal going through, it was confirmed that all of Fox's X-Men movies would be placed on hold until all parties signed on the dotted line, which they did on March 20. These include Gambit, X-Force, and the rumored Kitty Pryde solo film — all of which should, theoretically, be on Marvel's radar now that Disney and Fox are now one entity. We haven't heard official word on what Feige and Marvel brass plan to do with the trio of projects, but what we have heard is that Feige wants to carve out a place for a new Wolverine in the Marvel Cinematic Universe — someone younger than original actor Hugh Jackman. 
For now, though, Feige and co. are still mapping out plans for the MCU post-merger. Feige previously mentioned that it would be quite a while before the deal directly impacted Marvel's movie universe, and (now ex) X-Men franchise producer Lauren Shuler Donner once said that Feige is "still dealing with the wealth of characters and trying to make sense of it all." Disney and Marvel did take ownership over a ton of incredible characters formerly housed at Fox, but what the companies actually end up doing with them is anyone's guess at this point.
All things considered, fans of the X-Men franchise shouldn't start waving their pitchforks at the House of Mouse for ending the movie series by acquiring Fox, as that just isn't the truth. Instead, they can take a deep breath, calm their minds, count down the days until Dark Phoenix opens on June 7, and look forward to seeing what Marvel's vision of the X-Men will turn out to be.