Doctor Strange Sequel Moving Forward With Original Director Scott Derrickson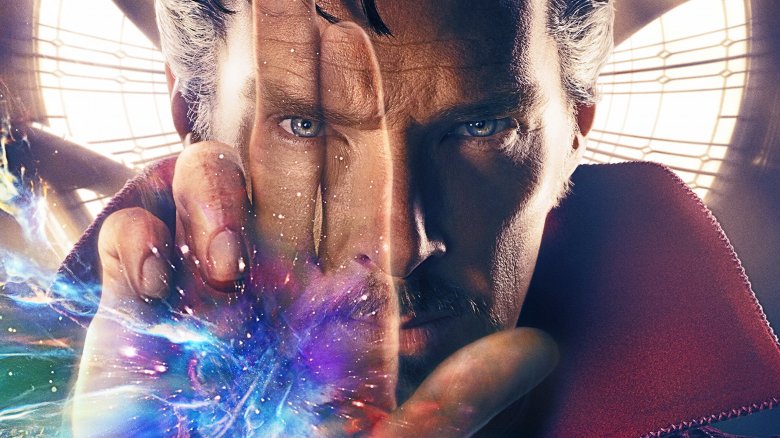 As the first Doctor Strange film taught us, the impossibilities are endless. 
Despite the neurosurgeon-turned-superhero falling to pieces at the end of Avengers: Infinity War, and the world not yet knowing how he'll return from the dead, Doctor Strange is coming back for his second solo outing in the Marvel Cinematic Universe. 
As detailed by The Hollywood Reporter, a Doctor Strange sequel is in the works — with Scott Derrickson, the director and co-writer of 2016's Doctor Strange, on board to helm. 
The outlet noted that Derrickson "quietly finalized a deal" to direct the mystical vigilante's second spin on the silver screen, and as soon as the ink dries, the search for a screenwriter to whip up the sequel's script will begin. Marvel hasn't issued a statement of its own confirming Derrickson's attachment to the Doctor Strange sequel, but this all seems like a legitimate done deal. 
Both Benedict Cumberbatch and Benedict Wong are set to reprise their roles Stephen Strange and Wong, respectively. While her involvement isn't set in stone just yet, Rachel McAdams is "likely to return" for the Doctor Strange sequel as well, again playing Christine Palmer.
Unsurprisingly, we know absolutely nothing about the forthcoming Doctor Strange film, given what happened in Avengers: Infinity War and what's yet to come in Avengers: Endgame. Assuming that Stephen Strange miraculously comes back to life in Endgame, along with all the others who disintegrated in Thanos' finger-snapping Decimation, the Doctor Strange sequel will likely take place after the events of the fourth Avengers film. It wouldn't make much sense to pull the project up on the MCU timeline, as that would seriously confuse viewers. Even if Marvel did want to do that, for whatever odd reason, the studio would have to place the second Doctor Strange before Infinity War and Stephen Strange's death in it — and that all feels like more trouble than it's worth. 
Additional evidence that the Doctor Strange sequel will be set in the time after Endgame: sources close to THR relayed that Marvel hopes the script will be finalized sometime in 2019, in time for Derrickson to get behind the helm and begin shooting the film in spring 2020. Endgame is (obviously) set for release way ahead of that, launching in April 2019, and a 2020 production start date suggests that the new Doctor Strange flick could conjure up spells and spellbinding action in 2021. Marvel has three release dates carved out for that year — February 12, May 7, and November 5 — so it's possible the Doctor Strange sequel will end up calling one of those home. 
For now, we can't speculate a whole lot about what might happen in the film since we have hardly anything to go off, but we're just glad a Doctor Strange sequel is actually happening, and that Derrickson will steer the whole thing toward success.