Black Widow Solo Movie Gets A New Screenwriter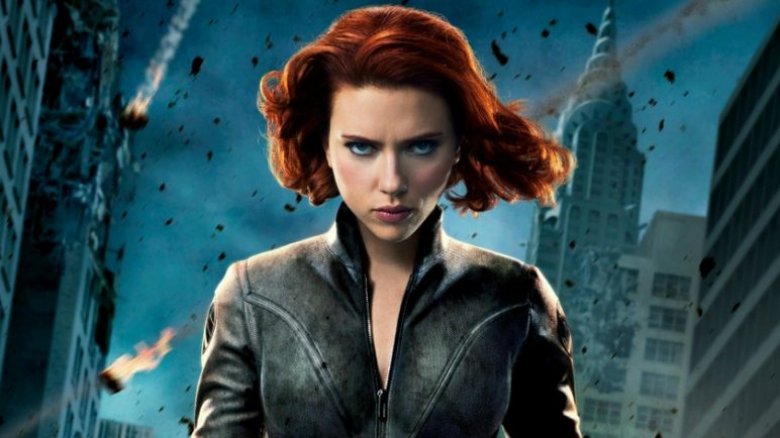 A new writer has joined the Black Widow party (although she doesn't see how it's a party).
Marvel has tapped Ned Benson (of the Disappearance of Eleanor Rigby trilogy) to revamp the script for the superspy's solo vehicle. The first draft has been turned in by Jac Schaeffer, who also penned the upcoming comedy The Hustle. (via Collider)
While it's not terribly unusual for a secondary scribe to be brought in on a tentpole like Black Widow, Benson is a fairly unusual choice even by Marvel Studios standards. The Eleanor Rigby films — split into three movies titled Him, Her, and Them — are limited release arthouse pictures that are his only feature credits. Their ambitious narrative examines the relationship of a couple (Jessica Chastain and James McAvoy), first from the woman's point of view (with Her) and then from the man's (with Him); those two films were then edited into one linear story for Them. While the films were well-received, they're about as far from a Marvel blockbuster as you can get — but there may be a simple reason for Benson's selection.
According to Collider's report, it's been rumored that veteran producer Amy Pascal's Pascal Pictures hired the scribe to adapt My Aryan Princess, a seven-part Dallas Morning News article focusing on the real-life exploits of a woman who went undercover in an attempt to help sink the Texas chapter of the infamous white supremacist Aryan Brotherhood group. It was further rumored that Scarlett Johansson, the Black Widow herself, is Pascal's first choice for the lead role in that picture. Although this is unconfirmed, it's a strong possibility that Johansson became familiar with Benson's work through her association with that project, and may have pushed Marvel toward bringing him aboard to doctor the Black Widow script.
This is not outside the realm of possibility, as we already know that the star has enjoyed a considerable amount of input with regard to Natasha Romanoff's solo flick. While Marvel interviewed a plethora of female directors to potentially helm the movie, Johansson came down in favor of Australian filmmaker Cate Shortland, who eventually won the job. 
However he came by the gig, it looks like Benson will be contributing more of a polish than a full rewrite. Marvel was apparently pleased enough with the work of Schaeffer (who also contributed to the screenplay for next's month's Captain Marvel) to tap her to showrun the Vision and Scarlet Witch limited series, featuring Paul Bettany and Elizabeth Olsen reprising their respective roles from the films; it's set to stream on the forthcoming Disney+ platform alongside vehicles for Tom Hiddleston's Loki and Captain America allies Falcon and Winter Soldier, which will also see Anthony Mackie and Sebastian Stan returning.
Benson will have to work quickly, as Black Widow is tentatively scheduled to go before the cameras later this year. The flick is said to be set before the events of 2012's The Avengers, with an "official" (unconfirmed) synopsis being leaked late last year by The Hashtag Show: "At birth the Black Widow is given to the KGB, which grooms her to become its ultimate operative. When the U.S.S.R. breaks up, the government tries to kill her as the action moves to present-day New York, where she is a freelance operative. The standalone film will find Romanoff living in the United States 15 years after the fall of the Soviet Union."
The film is rumored to be penciled in for a May 1, 2020 release date, although this also yet to be confirmed. The news of Benson's hiring is the first solid info we've gotten on Black Widow for awhile, and since production is set to begin sooner rather than later, we can probably expect more in the near future. We'll keep an eye out for additional details.