Willy Wonka Movie Reportedly Eyeing Donald Glover, Ryan Gosling, Ezra Miller To Lead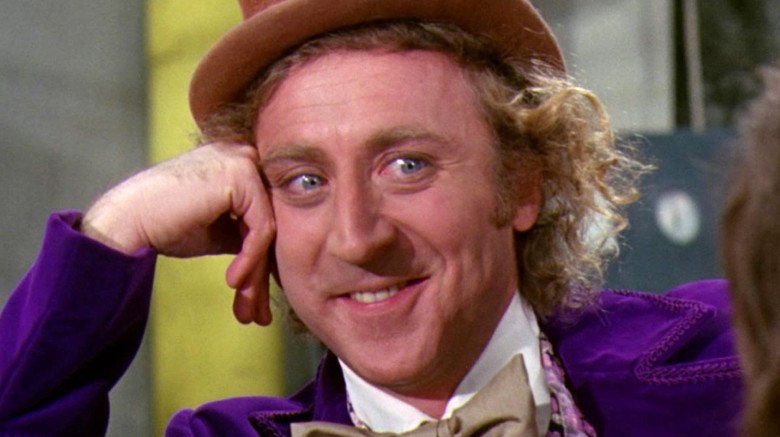 No, reader, you're not in a world of pure imagination: Warner Bros. is apparently gunning for Donald Glover, Ryan Gosling, or Ezra Miller to lead its in-development movie Willy Wonka, a reimagining of Roald Dahl's acclaimed classic Charlie and the Chocolate Factory. 
According to an exclusive report by Collider, the studio and director Paul King (Paddington) are assembling a shortlist of actors for the lead role, and are hoping La La Land and Blade Runner 2049 star Gosling or Solo: A Star Wars Story standout Glover will land the gig. Justice League actor Ezra Miller is also in Warner Bros.' sights. 
It shouldn't come as a surprise to hear that Gosling is one of the top contenders to play Willy Wonka, as That Hashtag Show previously reported Gosling wanted the part and was "currently in the lead" to land it, despite being a bit older than the studio's desired age range of 29 to 35 years old. The fact that Gosling and Warner Bros. have worked together multiple times in the past — on Blade Runner 2049, Crazy, Stupid Love, The Nice Guys, Gangster Squad, and even his arthouse directorial debut Lost River — makes his chances of stepping into the starring role even better.
Miller, too, has a lot of history with Warner Bros., as he plays The Flash in the studio's DC movie universe and portrays Credence Barebone in its expanding Fantastic Beasts and Where to Find Them franchise. Handing the actor another major project to tackle could prove risky, but perhaps the studio wants to stick with a talent it knows and loves. 
As for Glover's connection to the flick, it's a little more unexpected given how busy he is. The triple-threat creative has his hands full with his acclaimed FX series Atlanta, his red-hot music career (as his stage persona Childish Gambino), and his voice role as Simba in Disney's upcoming live-action The Lion King remake. But after starring as Lando Calrissian in Solo: A Star Wars Story, Glover is apparently looking to portray another screen icon, said to have "actively been chasing" the role of Willy Wonka. 
The project, which hails from Fantastic Beasts and Where to Find Them alum David Heyman and The Secret Life of Pets scribe Simon Rich, is said to be a prequel that tells the origin story of the eccentric chocolatier Willy Wonka. Gene Wilder first brought Wonka to life in the 1971 adaptation of Charlie and the Chocolate Factory; Johnny Depp later revived the character in Tim Burton's take on the story. 
It will certainly be interesting to see which star Warner Bros. and King tap for the part, but regardless of who it might be, the man in question has some pretty big shoes to fill.