Paddington Director In Talks To Helm Warner Bros.' Willy Wonka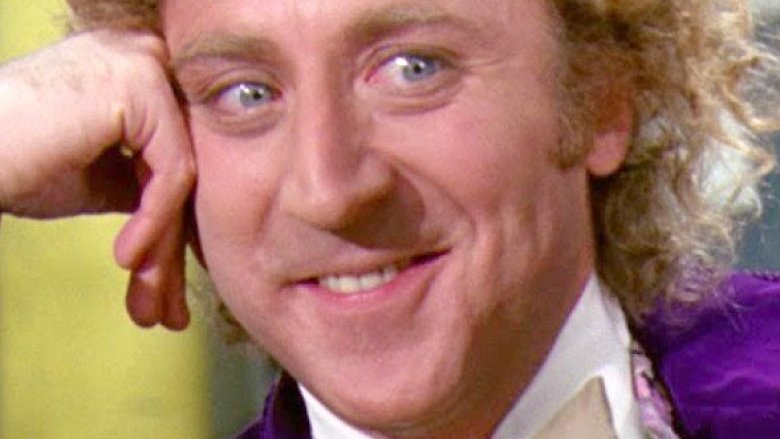 Paramount Pictures
Paul King will soon be in a world of pure imagination. 
The Hollywood Reporter has announced that King, the director of the whimsical and warm live-action/CGI flick Paddington, is set to direct Warner Bros. Willy Wonka, a reimagining of Roald Dahl's acclaimed children's classic Charlie and the Chocolate Factory. 
When King signs on the dotted line (a fast-approaching eventuality, as the outlet notes he's in "final negotiations" to board the project), he'll be reunited with Paddington film franchise producer David Heyman. He'll also work closely with Simon Rich, the screenwriter who penned the script, which is apparently being kept shut in a secret room inside Wonka's factory. 
Though most know the basic premise of Dahl's Charlie and the Chocolate Factory, thanks to the 1964 book itself and both the 1971 Gene Wilder-led adaptation Willy Wonka & the Chocolate Factory and the Johnny Depp-starring film that came over 30 years later, the fact that this new film is being described as a "reimagining" could signal that a few narrative details will be altered. Director Tim Burton and screenplay writer John August took a few creative liberties with their 2005 take, particularly inventing Wonka's father, Wilbur, specifically for the film. Perhaps King and Rich will do something similar with theirs. 
For those unfamiliar with the story, here's the basic run-down: "Willy Wonka's famous chocolate factory is opening at last! But only five lucky children will be allowed inside. And the winners are: Augustus Gloop, an enormously fat boy whose hobby is eating; Veruca Salt, a spoiled-rotten brat whose parents are wrapped around her little finger; Violet Beauregarde, a dim-witted gum-chewer with the fastest jaws around; Mike Teavee, a toy pistol-toting gangster-in-training who is obsessed with television; and Charlie Bucket, Our Hero, a boy who is honest and kind, brave and true, and good and ready for the wildest time of his life!"
With King linked to Willy Wonka, Warner Bros. is reportedly hoping that the director will "initiate a new franchise that will standout artistically." The studio is currently doing the same with another Dahl movie adaptation, The Witches. Famed filmmaker Guillermo del Toro wrote the script for the project, which is already grabbing attention from directors, including Chaos Walking helmer Robert Zemeckis. 
King has had a fantastic year so far, with Paddington 2 grossing more than $205 million globally and sitting at an astonishing 100 percent approval rating on Rotten Tomatoes at the time of writing. Things can only go up for the director, and it looks like Willy Wonka could be his golden ticket to more success.