Donald Glover Cast As Young Lando Calrissian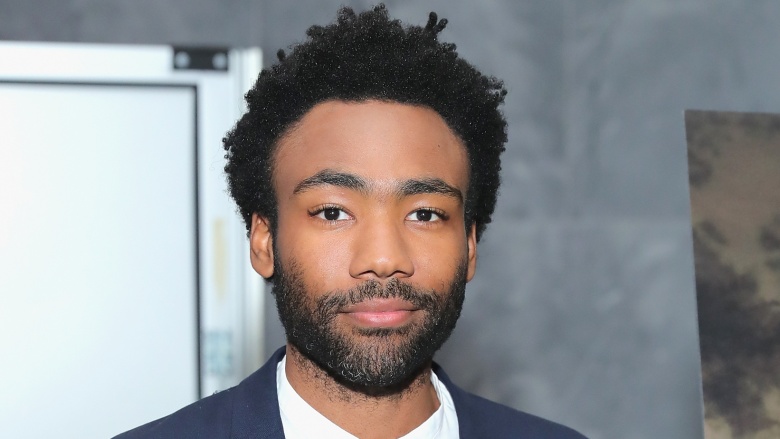 Getty Images
For at least a moment, all is right in the galaxy.
After months of reports and pretty universal hope, the official Star Wars website announced that Donald Glover will play young Lando Calrissian in the Han Solo stand-alone film. Billy Dee Williams turned the smooth-talking smuggler into an icon in the original trilogy.
Glover will join Alden Ehrenreich, previously cast as Han Solo, in the anthology flick directed by The Lego Movie's Phil Lord and Chris Miller. Jon and Lawrence Kasdan wrote the script.
The currently untitled spinoff will follow Solo and Calrissian long before any Skywalkers came into their lives. According to Lucasfilm, the film "depicts Lando in his formative years as a scoundrel on the rise in the galaxy's underworld–years before the events involving Han, Leia, and Darth Vader in The Empire Strikes Back and his rise to Rebel hero in Return of the Jedi."
Lord and Miller released a great statement about the addition of Glover. "We're so lucky to have an artist as talented as Donald join us," they said. "These are big shoes to fill, and an even bigger cape, and this one fits him perfectly, which will save us money on alterations. Also, we'd like to publicly apologize to Donald for ruining Comic-Con for him forever."
Glover currently stars on the FX series Atlanta, and he's got a role in Spider-Man: Homecoming. A few months ago, he responded to rumors that he was the frontrunner for the part. "I mean, I grew up on [Star Wars]," Glover said. "I had all the toys when I was little. I had a Darth Vader with the lightsaber he has. It was cool. It's a dynasty. It's like the bible. I love that franchise."
Casting is also underway for the role of Solo's love interest, with Zoe Kravitz and Tessa Thompson reportedly among the frontrunners.
The movie is set for release in 2018. Check out what we want to see in it, and why one Star Wars insider says it has the "best script ever."