What The Cast Of Teen Wolf Is Doing Today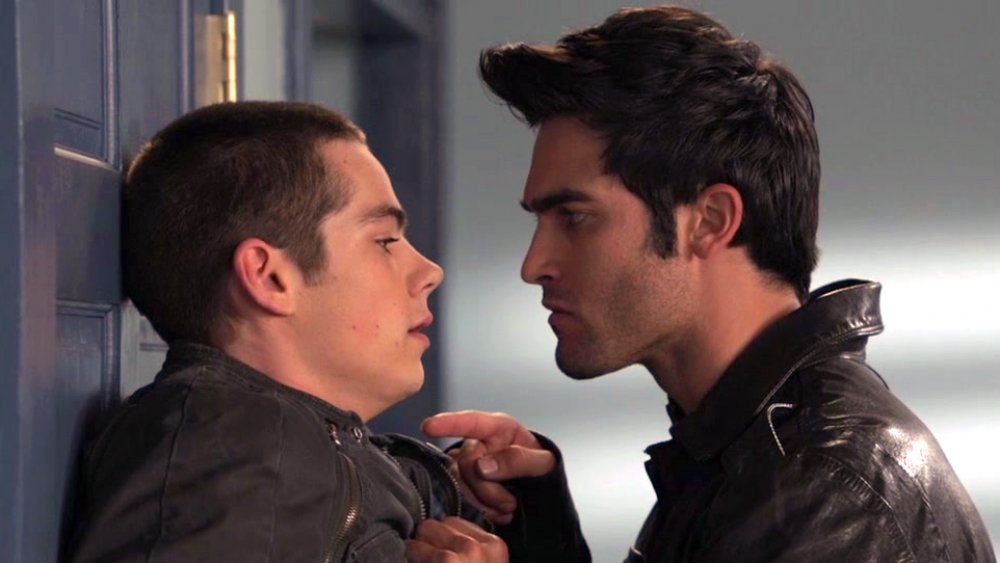 Just when the world's love for teens involved in supernatural drama seemed to be dimming, Teen Wolf arrived to reignite it. The 2011 show stars a ragtag group of teens just trying to make their way through Beacon Hills High ... when they're not transforming into werewolves by the light of the full moon, that is. Loosely based on the 1985 movie of the same name, Teen Wolf captured a whole new generation of fans with its wild worldbuilding, twisty storylines, and engaging performances.
Years after the series' 2017 finale, fans are still creating fanart, writing fanfiction, picking apart plot holes, and attending Teen Wolf conventions. If this lingering fan fervor makes one thing crystal clear it is that the fans are there for the characters, and the characters are who they are because of the actors' peerless performances. Given the show's vast cast list, there are a whole lot of talented actors out there for Teen Wolf fans to keep up on. We're here to make that a little easier. These are the actors who made Teen Wolf what it is, and what they've been doing since the series ended.
Dylan O'Brien, breakout star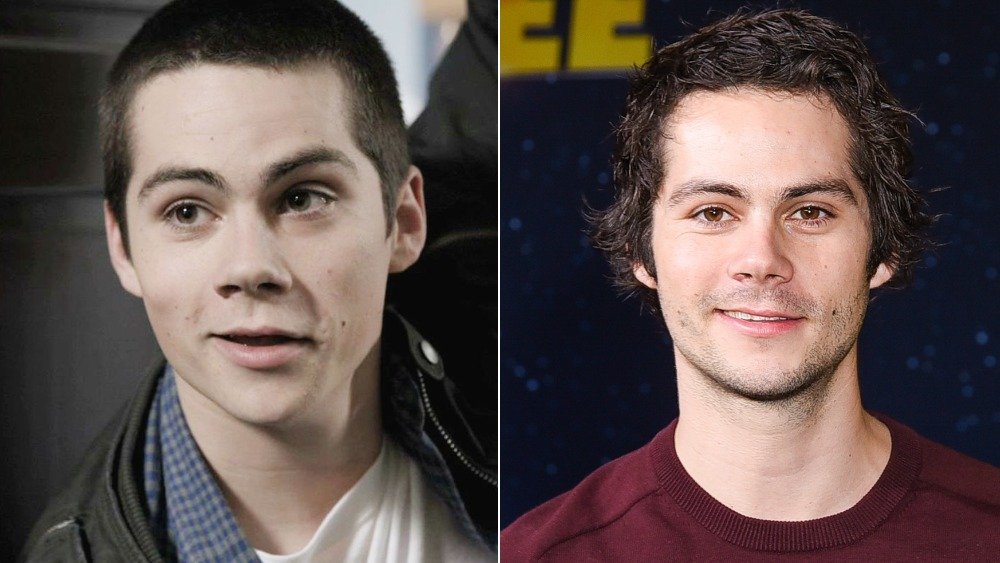 Presley Ann/Getty Images
Dylan O'Brien steals the show as the fiercely loyal and ever-sarcastic Stiles Stilinski. O'Brien was actually brought in to audition for Scott, but found he wanted to bring nerdy Stiles to life instead. The actor appears in all but eight episodes of the show, when he took a break to star in The Maze Runner franchise.
While doing a stunt for The Death Cure in 2016, O'Brien suffered a life-threatening head injury that "broke most of the right side of [his] face" and left the actor with serious brain trauma. Recovery was grueling, but with his family by his side every step of the way, O'Brien got back on his feet by filming 2017's American Assassin. 2018 saw him explore the world of voice acting by playing the titular robot in Bumblebee. That same year, he played Stu in the sci-fi web series Weird City, in which he finds love with an older man of dramatically different socioeconomic standing. O'Brien will next star in 2021's Monster Problems and Infinite.
A self-proclaimed "long-suffering Mets fan," O'Brien threw the first pitch at a Mets game during his American Assassin press tour. When O'Brien's not hanging out at Citi Field, he's popping up on Twitter to raise awareness for important social movements. 
Tyler Hoechlin, man of steel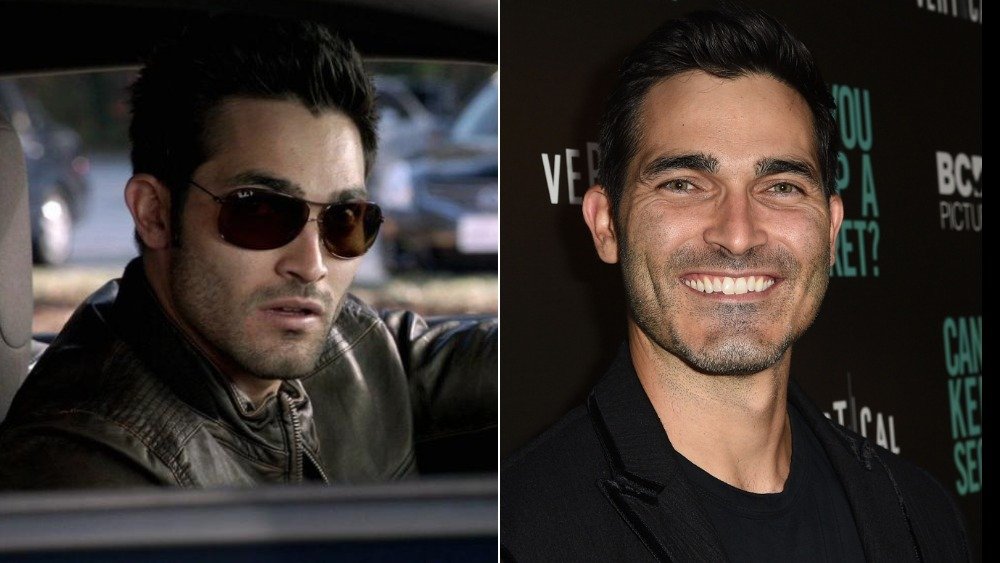 Joshua Blanchard/Getty Images
Though Derek Hale is a man (and wolf) of few words, Tyler Hoechlin's performance made him into a fan favorite. Sure, he communicates in grunts, and yes, the character leaves the show in season four. Doesn't matter. The fans loved him, and when he returned in the final few episode of the show, they rejoiced.
Prior to his comeback, Hoechlin starred in two films set in the world of baseball: The 1980s-set Everybody Wants Some!! and Undrafted, an underdog story based on the life of director Joseph Mazzello's brother. Given that Hoechlin once passed on a role in Twilight for a burgeoning career in baseball, it is perhaps unsurprising that he is stellar in both films.
In 2016, Hoechlin landed the iconic role of Superman in the CW's Supergirl. Usually, actors who take on Superman excel at playing either Clark or Superman, but Hoechlin nails both sides of the caped hero. Clearly the CW agrees: Hoechlin is set to star in 2021's Superman & Lois.
Tyler Posey, wolf of Hollywood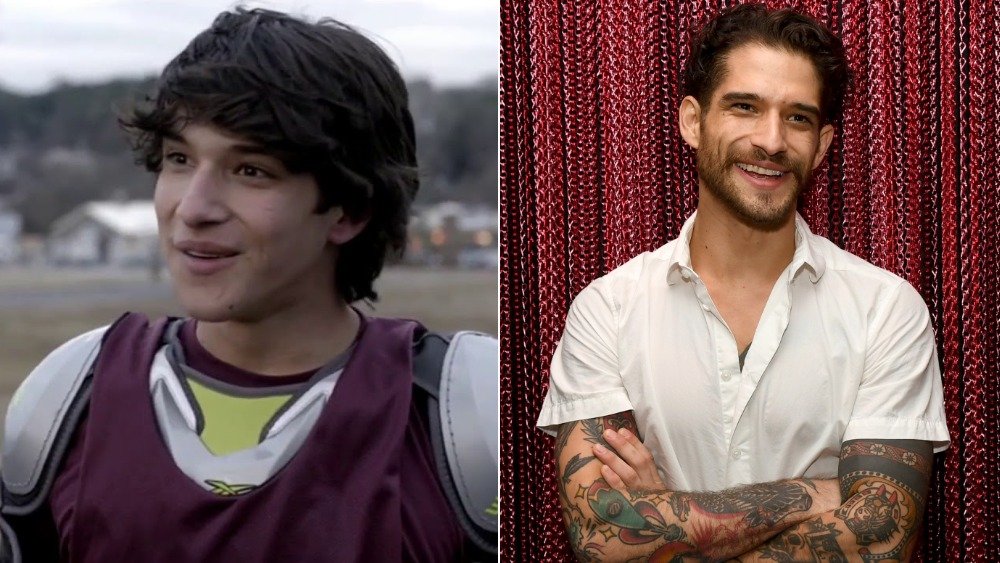 Kevin Winter/Getty Images
As Scott McCall, a "True Alpha" werewolf, Tyler Posey absolutely shines. He's the quintessential good guy, looking to do the right thing despite the strange circumstances he has found himself within. By the end of the series, he's a stalwart leader, a loyal friend, and a tried-and-tested hero.
Scott isn't Posey's first brush with werewolves: He auditioned to play Twilight's Jacob Black before scoring his Teen Wolf role. After bringing Scott McCall to life for six seasons, Posey played Jane the Virgin's Adam Alvaro, the titular character's rebound boyfriend. Shortly after, the actor revisited his supernatural roots in the 2018 film, Truth or Dare.
Posey has dipped his toes into voice acting, taking on roles in Disney's Elena of Avalor and Marvel Rising series. There's also been movement in the music-based portion of his career: Posey played guitar and contributed vocals as part of the pop-punk band PVMNTS, which he left in 2019. Shortly after, he announced his new band, Five North.
Sinqua Walls, man of many genres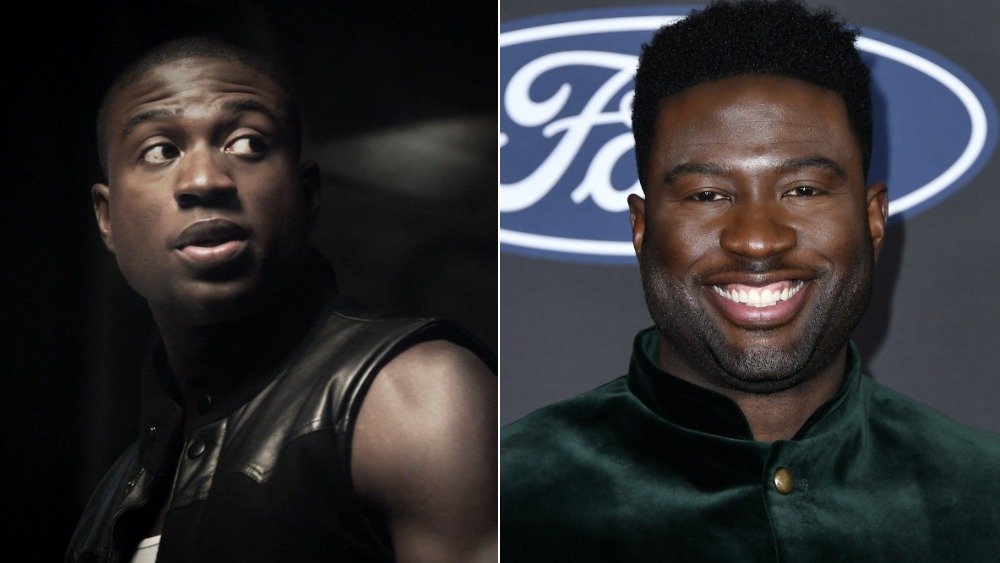 Frazer Harrison/Getty Images
Sinqua Walls' Vernon Boyd became a fan-favorite the minute he made his debut in season two. Unfortunately, he was written out to further Derek Hale's plot. Fans remain frustrated by this choice and haunted by the unexplored possibilities of Vernon's story. Walls and his character both deserved better.
Despite the less than ideal exit, Walls has enjoyed a vibrant career following his time on Teen Wolf. Before the end of his stint on the show, Walls guest-starred as Lancelot in a 2012 episode of Once Upon a Time. He reprised the role in 2015 for a five-episode arc until writers killed him off once again. Can someone please give him a break? Granted, Lancelot does die in the original legend, but since when has Once Upon a Time shied away from changing the source material? Let Walls live!
Walls went on to star in Power, a searing crime drama and one of Starz' most successful shows, from 2014 to 2015. In 2017, he starred as Lil Ray in the TV movie The Breaks and its subsequent TV series. Today, the captivating actor stars as Don Cornelius in American Soul, a fictionalization of the rise and reign of the iconic 1970s series Soul Train. Vernon Boyd might not have gotten his due, but at least Walls is enjoying success far beyond Beacon Hills High.
Arden Cho, bouncing back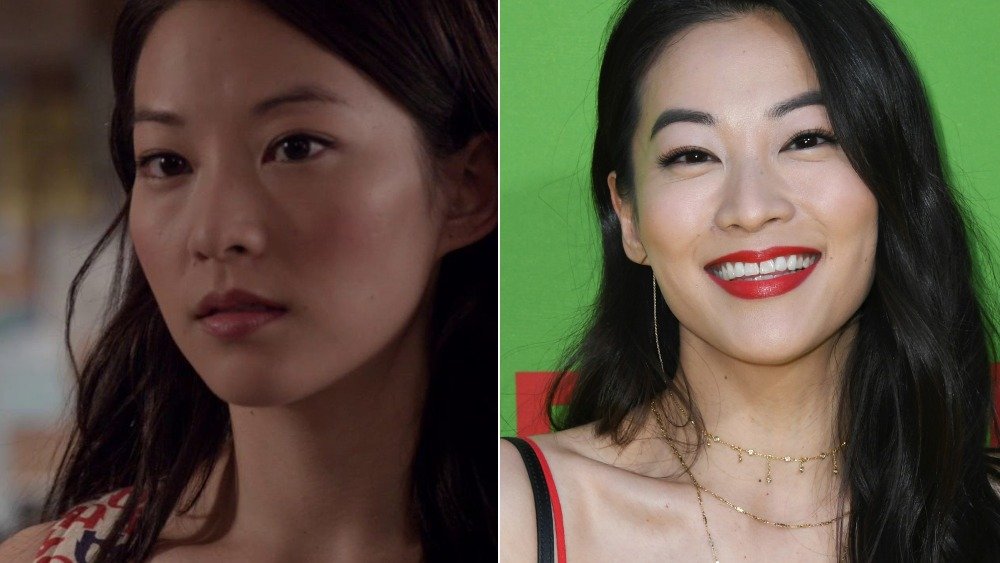 Jon Kopaloff/Getty Images
Arden Cho captured fan attention immediately as Kira Yukimura, a new student whose emerging Kitsune powers draw her into the supernatural world of Beacon Hills. Unfortunately, Cho was entirely written out of the show at the apex of her character's arc. Cho broke the news that Kira wouldn't be returning for season six in an uncomfortable vlog to fans. Leaving wasn't her choice, but Cho handled it with grace and emphasized her love of the character. Cho's dismissal came after creator Jeff Davis cut the show's only gay character, Danny Mahealani, and the only African-American character, Vernon Boyd, from the show. Fans were understandably angry: These choices ruined interesting stories and left underserved actors in the lurch.
Following her reluctant departure from Teen Wolf, Cho has appeared on shows including Castle and Hawaii Five-0. In 2018, the actress landed a recurring guest role on Chicago Med as Emily. Cho is also heavily involved in activism and frequently brings attention to the lack of Asian-American representation in Hollywood.
Crystal Reed, DC bombshell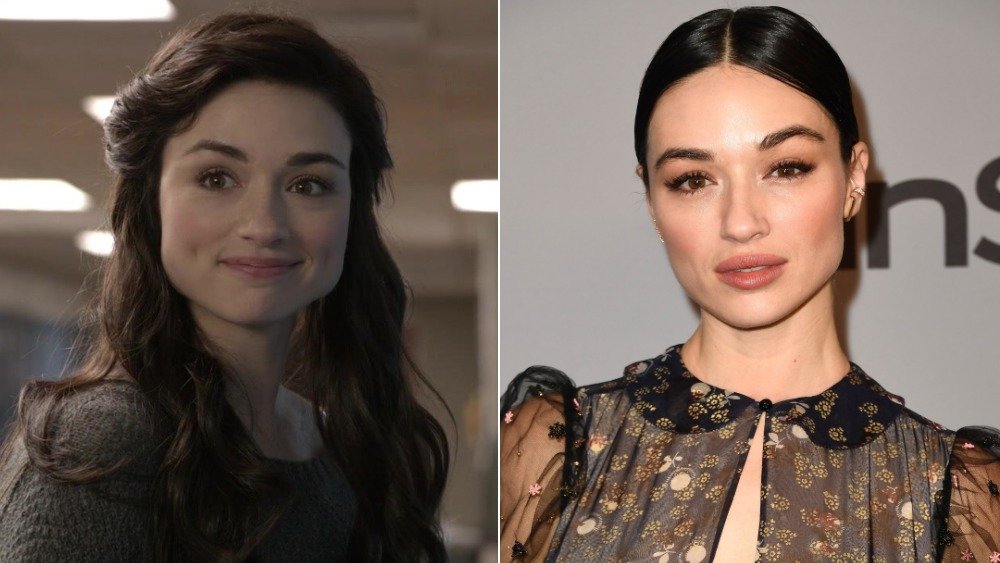 Frazer Harrison/Getty Images
Crystal Reed was the first person to try out for her Teen Wolf character, Allison Argent. According to the 2015 Paleyfest broadcast, every time a new actress auditioned, creator Jeff Davis said, "Not as good as Crystal." Allison and Scott's unlikely love story — she, the daughter of werewolf hunters, he, a newly-turned werewolf — was a major part of the show from the beginning ... until Allison's untimely exit.
Nearing 30, Reed left the show in season three when she she started to feel weird about playing a teenager. The actress wanted to make sure the door was closed on the character, resulting in one of the most heartbreaking death scenes in the show's history. She did return, however, to play Marie-Jeanne, Allison's ancestor, in a prequel episode.
In 2017, she landed a 20-episode arc as the vivacious and occasionally villainous Sofia Falcone in Gotham. The gig highlighted her range, as the role is a far cry from good-hearted Allison. From there, she went on to star in the critically-acclaimed Swamp Thing. Despite its overwhelmingly positive reception, the series was canceled after one season, reportedly for budget issues. However, the show got a reprieve from the DC powerhouse network, the CW, giving it a second lease on life.
Holland Roden, secret genius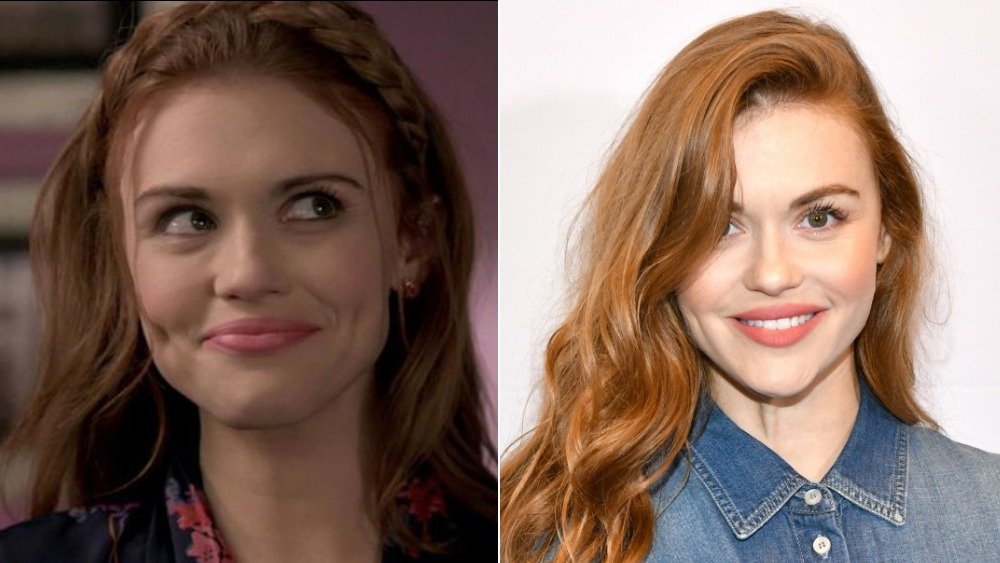 Craig Barritt/Getty Images
It's hard to imagine Holland Roden as anyone else but Teen Wolf's fiery Lydia Martin, despite the fact that she also read for Allison Argent. Like her character, Beacon Hills High's queen bee, Roden is hiding some mad levels of genius. Before she was Lydia, she double-majored in Women's Studies and Molecular Biology at UCLA, and ended up spending nearly four years as a pre-med student, in pursuit of a career as a cardiothoracic surgeon. 
Roden starred in all six seasons of Teen Wolf after graduating college. From there, the dynamic actress went on to play Elizabeth Cleary in Amazon Prime's adaptation of the hit horror podcast, Lore. In 2018, Roden played Zoe Woods in another horror series, Channel Zero. The spookiness has only continued: She most recently starred in 2020's Follow Me and is set to star in 2021's Escape Room 2.
If you compare Roden's voice during her early Teen Wolf days to her recent work, you'll notice that the actress' voice has gotten lower. This is due to the intense screaming the role of Lydia, who is revealed to be a banshee, required. The show eventually used a recording for her banshee scream scenes, and she sought out a speech therapist to undo the damage.
Colton Haynes, Kanima king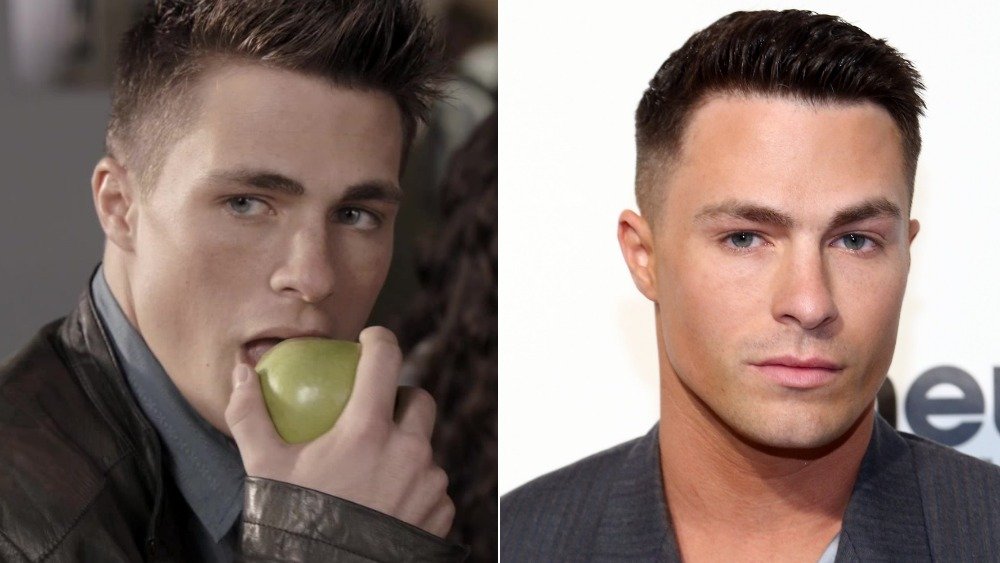 Tommaso Boddi/Getty Images
Not many people can say they've played a character who shapeshifts into a giant lizard, but most people aren't Colton Haynes. As Jackson Whittemore, he is either lovable or hateworthy, depending on the day (and the phase of the moon). His transformation into a reptilian Kanima set a darker tone for the show — but Haynes didn't stick around to see it. He left the show in season two, and only returned for two episodes in the final season.
To honor Haynes' coming out in 2016, Jackson returned to the show with a boyfriend, Ethan Steiner, played by Charlie Carver. Haynes is a vocal advocate for mental health awareness, in large part because it's a personal cause. As he told EW, "I asked to step away [from Teen Wolf] because I cared more about my mental and physical health than my career at the time."
Following Teen Wolf, Haynes became a fan-favorite on Arrow as Roy Harper, thief-turned-hero. Getting back to his supernatural roots, he starred in American Horror Story: Cult as Detective Jack Samuels in 2017. A year later, he reunited with fellow Teen Wolf alum Tyler Hoechlin in the bodybuilding film, Bigger. Recent years have been tough for Haynes: He has struggled with divorce, the deaths of his mother and sister, and treatment for substance addiction. Strikingly, Haynes has responded to these tragedies with grace and honesty. To many, he isn't just an actor — he's a beacon of resilience.
Daniel Sharman, supernatural staple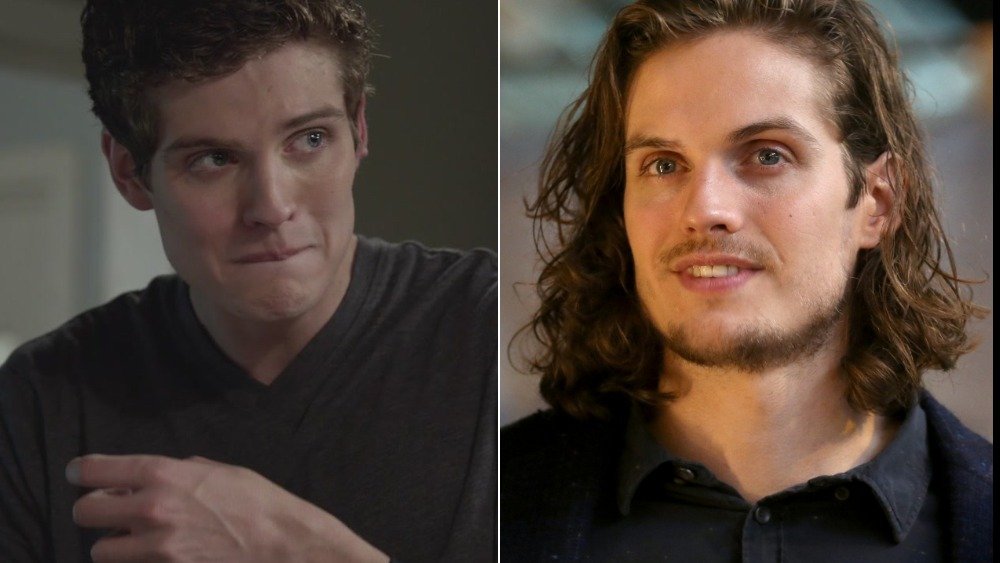 Elisabetta A. Villa/Getty Images
As Isaac Lahey, Daniel Sharman brought a whole new level of emotional depth to Teen Wolf. Despite an abusive home life, Isaac is kind-hearted and loyal, even after his werewolf transformation. Though writers left the door open when Sharman chose to leave the show, the actor's exit from Teen Wolf was permanent.
Sharman jumped from the claws of werewolves into the fangs of vampires when he became a series regular in The Vampire Diaries spinoff, The Originals. There, the actor plays Kol Mikaelson, an ancient and powerful bloodsucker. In 2016, Sharman appeared in the Black Eyed Peas music video, "Where's the Love?," proceeds from which went to the i.am.angel Foundation.
In 2017, Sharman snagged a 17-episode arc on Fear the Walking Dead as Troy Otto. 2018 was similarly good for the actor, as he landed the role of Lorenzo de Medici in Medici: The Magnificent. Sharman is next set to appear in the upcoming Netflix series, Cursed.
Gage Golightly, won't go lightly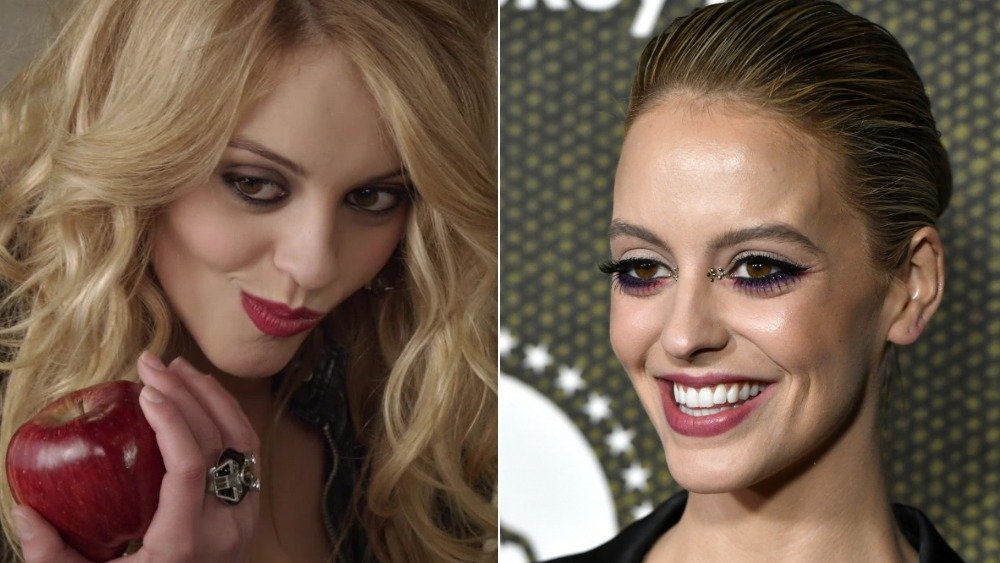 Frazer Harrison/Getty Images
Gage Golightly, played by Erica Reyes, is a high school student with a severe case of epilepsy. While her character arc made essential strides in educating viewers on life with this condition, werewolfism magically curing her of it didn't send the best message. Think about it: Erica would rather risk death than have to live with epilepsy? It's not just insulting to viewers with disabilities, but a seriously dumb character choice as well.
Golightly executed the role flawlessly, however, amping up Erica's "bad girl" quotient to the nth degree after her transformation. Unfortunately, she was written out after only 11 episodes. Alas, poor Erica — we really wanted to get to know you better.
After her Teen Wolf arc, Golightly moved straight on to horror films, starring in Exeter and Cabin Fever. The actress also had a 14-episode arc on the show Red Oaks from 2014 to 2017. Golightly made her Netflix movie debut in the film Step Sisters in 2018. The following year, she guest-stared on iZombie as tenacious journalist Al Bronson. Changing channels a bit, the actress starred in the 2020 military show, 68 Whiskey. One thing's made clear by this complex resume: Golightly is a woman of many genres.
Shelley Hennig, Netflix powerhouse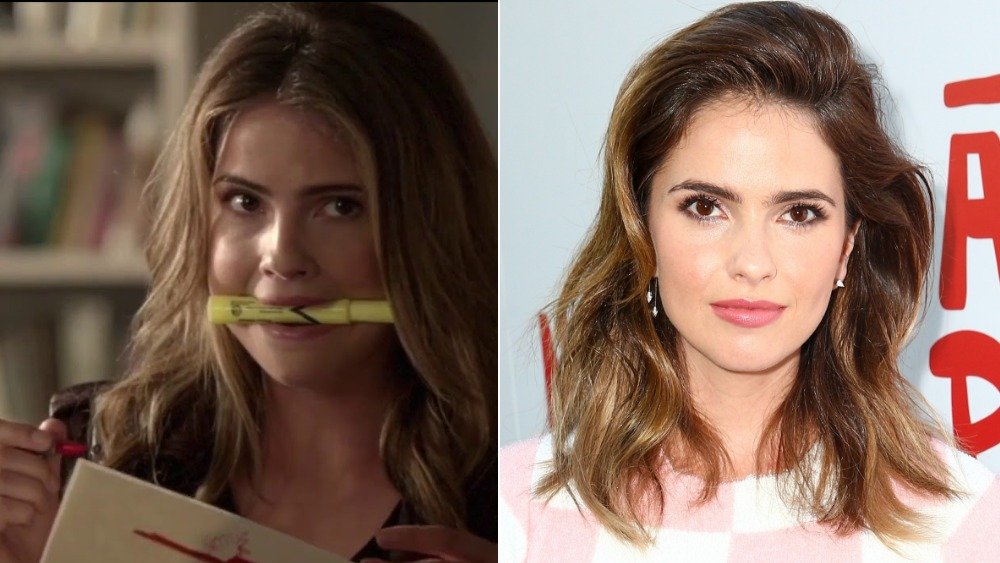 Rich Fury/Getty Images
Shelley Hennig caused quite a stir when her character Malia entered the Teen Wolf fold. A werecoyote, Malia spent her adolescence in the forest in full coyote form, stunting her emotional growth. While Malia is the same age as her fellow high school students, the choice to make her a love interest, given her pre-teen mindset, seemed sketchy to some. To make matters worse, Malia and Stiles hook up while they're both severely out of it in a mental institution.
An entire "sex montage" was apparently written for the scene, but Dylan O'Brien told Alpha Con that he refused to do it because the circumstances of their coupling didn't fly with him. Despite her rocky introduction, Malia (and Hennig) became integral parts of the show until the very end.
Following Teen Wolf, Hennig appeared in eight episodes of the show, Liberty Crossing. In 2018, she starred in the Netflix rom-com, When We First Met. After that success, she went on to play Alicia in another Netflix production, The After Party. Making the jump from Netflix to Hulu, Hennig guest-starred on Dollface for three episodes in 2019.
Dylan Sprayberry, all grown up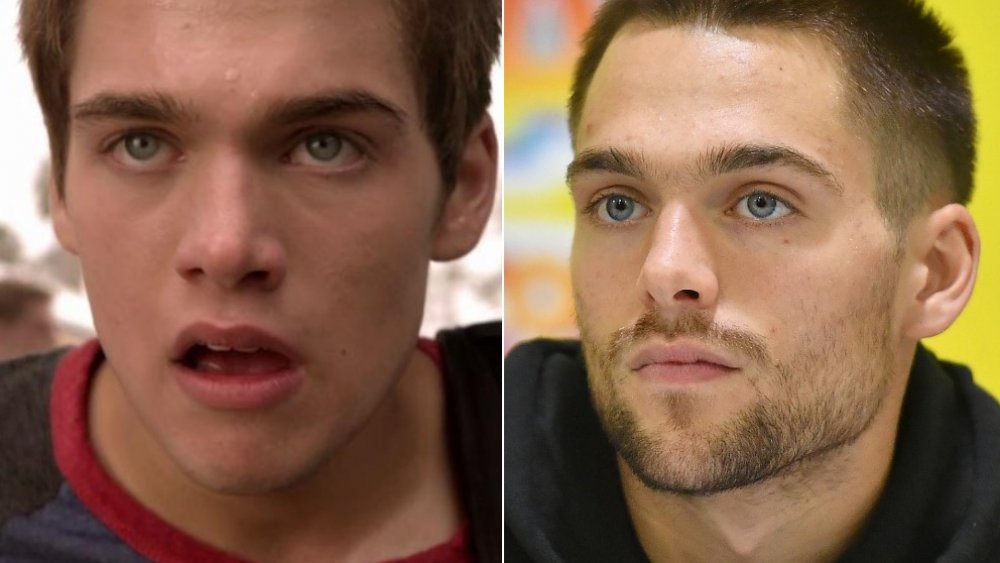 Paras Griffin/Getty Images
Dylan Sprayberry made his way to Beacon Hills in 2014 to become Scott's protege, Liam. After snagging the role at only 16 years old, Sprayberry became one of the youngest title actors featured on the show. Tackling some severe anger issues throughout the series, Liam basically rebooted Scott's season one character arc, including his struggle to remain in control.
With two Dylans and two Tylers on Teen Wolf at once, 2014 made for a wild year in Beacon Hills. Sprayberry stuck it out until the end of the series, reaching a total of 49 episodes — one shy of exactly half of the series.
Following Teen Wolf, the actor starred in the 2018 horror film The Row as Carter West. He went on to play Josh Davidson in The Malibu Tapes, and played Henry Richmond in 18 episodes of the series, Light as a Feather. Sprayberry is set to play Mario in the 2020 film, Lost Girls: Angie's Story.