Cursed: Netflix Orders TV Series From Frank Miller, Tom Wheeler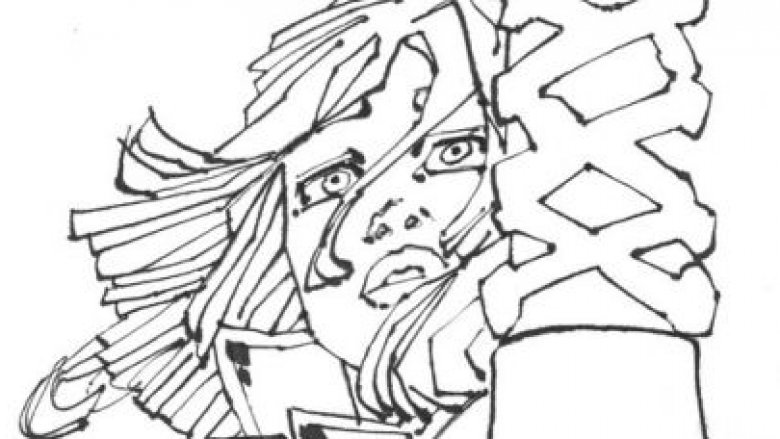 Looks like Netflix is getting Cursed.
Comic book writer and artist Frank Miller and writer/producer Tom Wheeler are teaming up with Netflix to produce Cursed, a drama series based on Miller and Wheeler's upcoming book of the same name.
The book, which was itself only announced last week by Entertainment Weekly, is an illustrated YA book set in the world of old Arthurian legend. Wheeler will write the book, with Miller providing the illustrations, with both collaborating on the TV show. Ten episodes of the series have been ordered.
Cursed will center on a teenage version of Nimue, the legendary Lady of the Lake who — as one version of the story goes — originally gifted King Arthur the sword Excalibur. 
In the story, a 16-year-old Nimue will encounter the young mercenary Arthur while on a quest to deliver an ancient sword to the wizard Merlin, catching up with her soon after the death of her mother. During the journey, she will help to spark rebellion as a symbol of courage against the corrupt King Uther and his Red Paladins.
According to Deadline, who first reported news of the Netflix series, this is thought to be the first time that a creative team has ever written a book and a television series concurrently, which would theoretically give the writers an unprecedented amount of control in imposing a cohesive vision across the page and screen.
"I have always been entranced by the mythological Arthur story — and by Nimue, in particular," Miller said in a statement at the time of the book announcement. "It can be interpreted in any number of ways — from a delightful children's story, as in The Sword in the Stone, to a terrifying interpretation like Excalibur."
"I am honored and humbled to be working with the living legend Frank Miller on Cursed," Wheeler added. "I cannot think of a writer-artist who has had a more formative impact on my growth as a storyteller."
Miller is known for his work in comic books and graphic novels, with his Sin City series being adapted for film in 2005 and his graphic novel 300 getting the same treatment the next year. He also wrote and directed The Spirit in 2008.
Wheeler is known for creating and writing several episodes of NBC's The Cape, having also previously written the screenplay for Shrek spin-off Puss in Boots, as well as its upcoming sequel. He also has a writing credit on The LEGO Ninjago Movie, and has recently completed a script for the live-action version of Dora the Explorer.