14 Things You Didn't Know About Tyler Hoechlin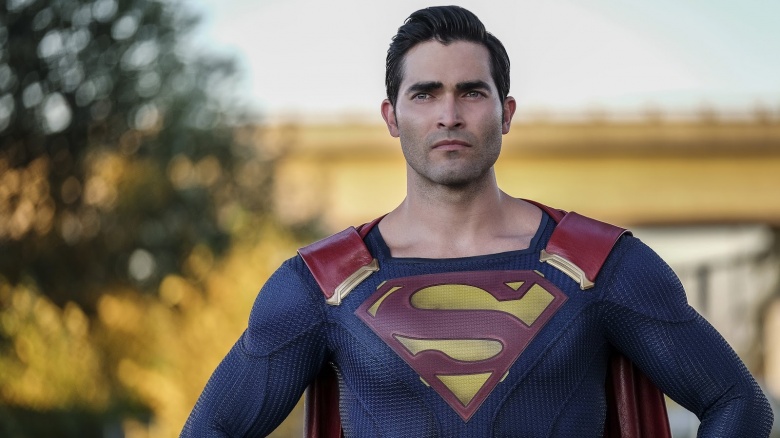 He's only suited up as the Man of Steel for two episodes of The CW's Supergirl, but Tyler Hoechlin is already getting raves for his take on Superman. Fans are clamoring for him to return to the series in another guest role, and his versions of Clark Kent and Superman are thankfully miles apart from the ultra-dark, dreary version currently being foisted upon the big screen in Zack Snyder's Justice League film universe.
Hoechlin's interpretation is fresh, bright, and a perfect throwback to the glory days of Christopher Reeve when kids grew up idolizing Superman. But who exactly is the handsome face behind the big, red "S"? We dug into the history of Hoechlin, and here's what we found.
He started acting so he could buy video games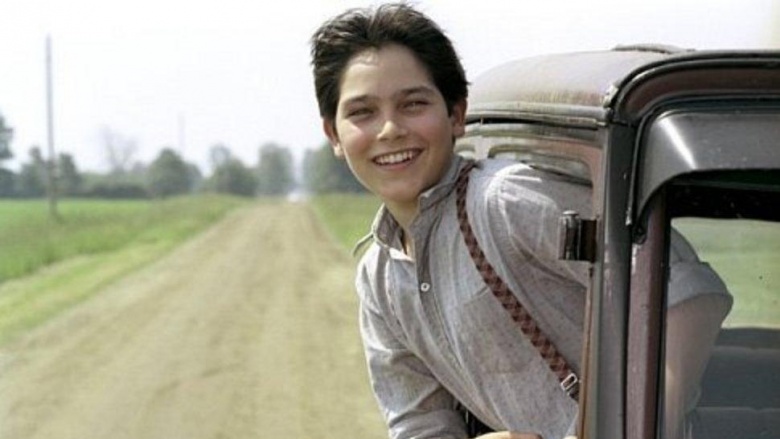 Hoechlin got his start in acting when he was still in grade school, and though some get into the field with grand ambitions to be a thespian, his motivations were a bit more direct. He knew acting gigs paid money (because his mom told him he'd picked up some commercials as a baby), and he wanted a bit more pocket cash to buy video games. Hard to argue with that logic, especially coming from a third-grader. Here's an excerpt from what he told Empire: "At the time I was, like, seven or eight years old, and I brought up, 'Oh, that'd be kind of cool to go and make my own money so I could buy my own video games.'" Hard to argue with that logic, especially coming from a third-grader.
His first acting gig was a Disney singalong VHS release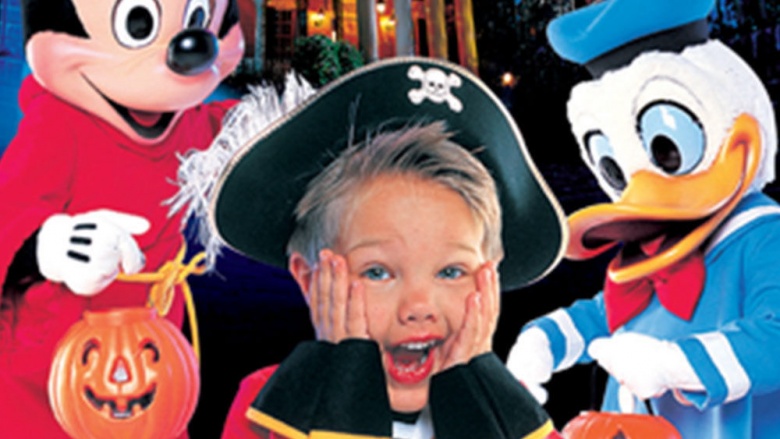 Once he took a shot at Hollywood, Hoechlin landed his first professional acting gig at the age of 11: a small role in Disney Sing Along Songs: Happy Haunting, which was released in 1998 on VHS. The video focused on a Halloween party at the haunted mansion in Disneyland and included several singalong songs. Hey, you've got to start somewhere — and more than a few A-listers have kicked off their careers at the Mouse House.
He got his big acting break as Tom Hanks' son in Road To Perdition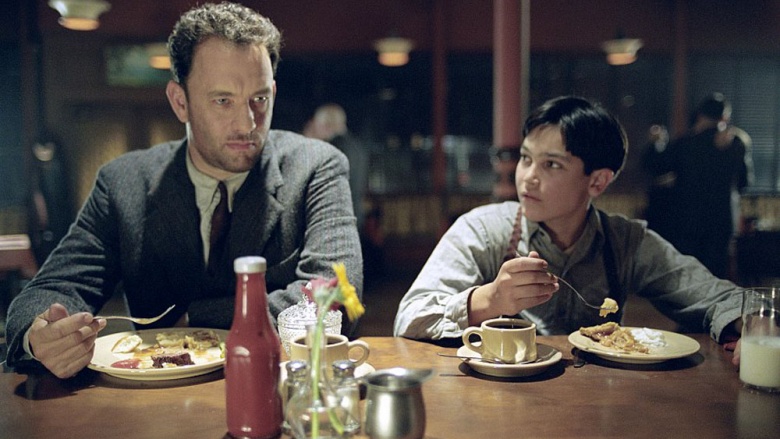 At the ripe old age of 13, Hoechlin landed one heck of a breakout role: Tom Hanks' son in the critically acclaimed 2002 graphic novel adaptation Road To Perdition. Hoechlin took full advantage of the opportunity and showed he certainly has the acting chops to stand side by side with one of the greats. He also pulled down some awards for his performance, including a Phoenix Film Critics Society Award for Best Youth Performance, a Saturn Award for Best Performance by a Younger Actor, and a Young Artist Award for Best Youth Actor Leading Role in a Motion Picture Drama.
He played a major role in the later years of 7th Heaven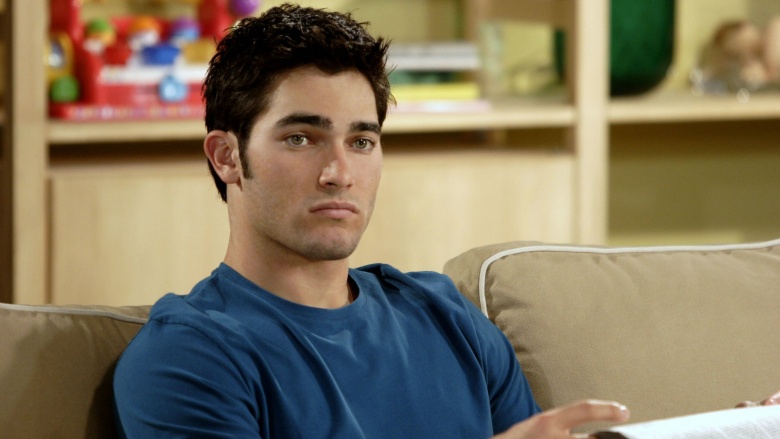 In his teenage years, Hoechlin made the jump to television with a major recurring role in The WB's family drama 7th Heaven, playing the character Martin Brewer. He played the son of a Marine and eventually winds up living with the Camdens for a few years. His character is portrayed as a baseball star, and much of his storyline revolved around Martin trying to land a college scholarship for his skills on the diamond. He was a stalwart on 7th Heaven from 2003-2007.
He gave up a promising baseball career to act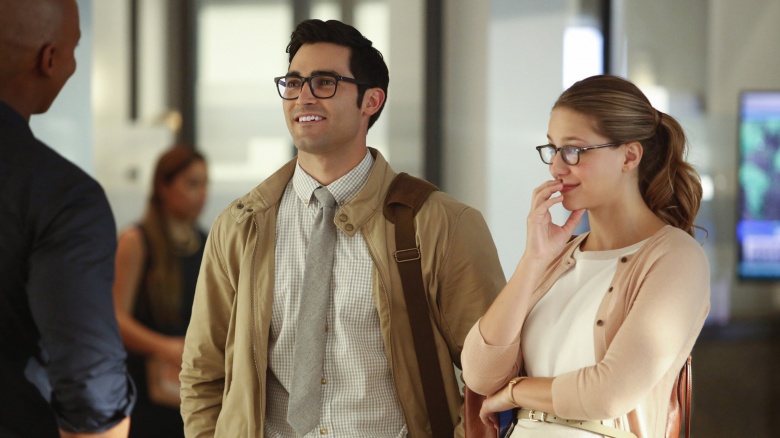 Hoechlin's 7th Heaven character was a case of art imitating life. The young actor was also one heck of a talented baseball player, starring for the Arizona State Sun Devils and UC-Irvine in college. At one point, he turned down a meeting with Francis Ford Coppola and a role in the Twilight franchise due to his busy baseball schedule. But that changed when Hoechlin began landing more acting offers and came down with a hamstring injury that temporarily sidelined him from baseball. When he knew he was finally giving up his baseball dreams, after having a meeting with his coach and dealing with an injury, Hoechlin told ESPN he decided to officially make the jump: "Because of baseball, I was putting acting on the backburner. It was like an answered prayer. It was like the decision was made for me. I wasn't going to quit until someone told me to stop."
Before Supergirl, he was best known for Teen Wolf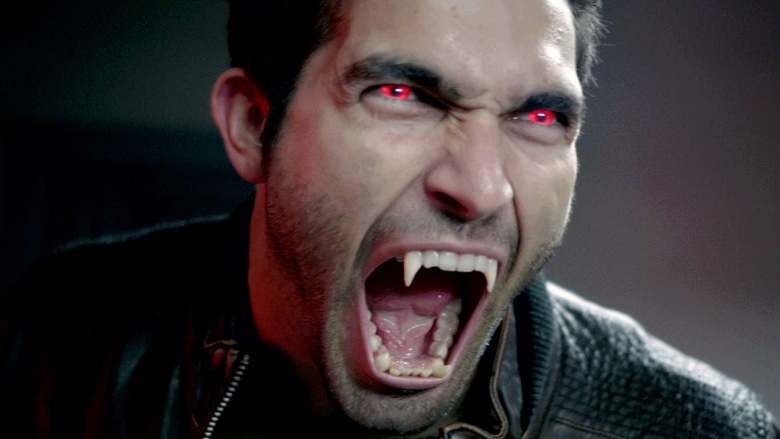 Before landing the Supergirl gig, Hoechlin was probably best known for his supporting role in MTV's Teen Wolf adaptation as Derek Hale. His character came a long way during that series, giving Hoechlin an opportunity to play a few different types along the way. It didn't hurt that it was on a buzzy show with a fervent fan base. Though he obviously has the leading man good looks, Hoechlin was a supporting player on Teen Wolf, good preparation to come into the Supergirl world as a guest star.
He was considered for the new Batman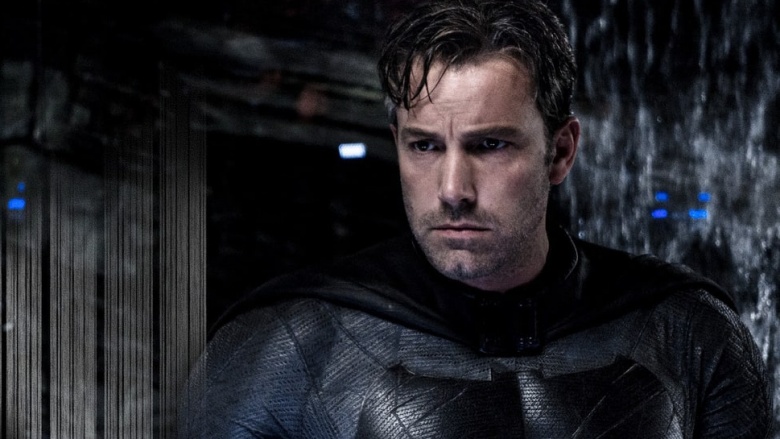 It's funny how fate works out. Back in 2013, it was rumored that Hoechlin was in the running to play Bruce Wayne/Batman in the sequel to Man of Steel, eventually titled Batman v Superman: Dawn of Justice, but that role went to Ben Affleck. The story had never really been confirmed in any meaningful way, but while hitting the press rounds for Supergirl, Hoechlin confirmed he really did audition for the big screen DC-verse. He told Empire the tone of the films from his sample pages was much darker than the work he's doing on The CW: "It was already very much obvious from the beginning that that was going to be a story of his struggle with things."
He didn't know much about Superman going in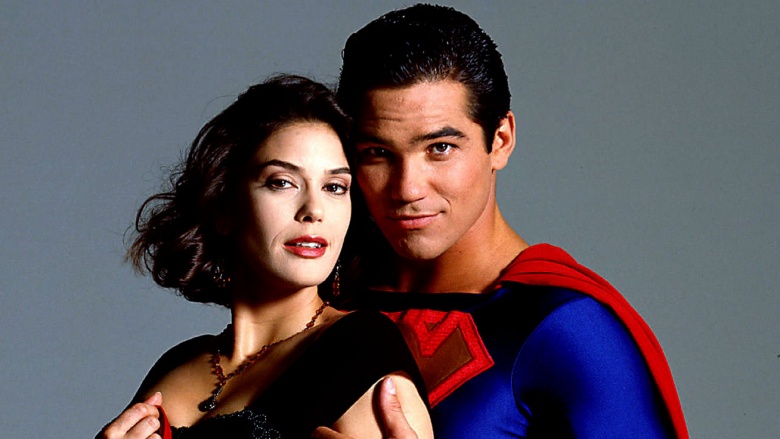 For a guy playing one of the biggest superheroes in history, he didn't bring a bunch of preparation to the role. It turns out Hoechlin's familiarity with Superman came from the mid-'90s TV series Lois & Clark: The New Adventures of Superman, which starred Dean Cain in the title role. That show was actually one of the last times anyone attempted a "lighter" version of the character. In a chat with Entertainment Weekly, the actor said he "would watch that with my folks, and that was really my strongest tie. That was my introduction to Superman really."
He didn't even have to audition for Superman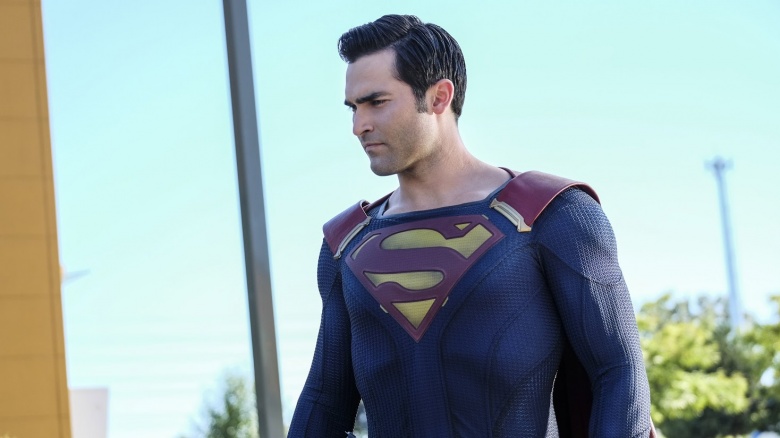 It's typically a fierce battle to land a starring role as a superhero, but Hoechlin didn't even have to audition for his plum gig in Supergirl. Instead, the producers of the series were already familiar with the actor, so they just invited him over for a chat. He knew the gig had something to do with Supergirl, but he had no idea it was to actually play the Man of Steel himself. The chat went well, and they asked him his thoughts on Superman. He told Entertainment Weekly his answer was immediate. Within a week, there was an official offer on the table for Hoechlin to don the iconic red and blue tights. Easy, right?
He's older than Christopher Reeve was in Superman: The Movie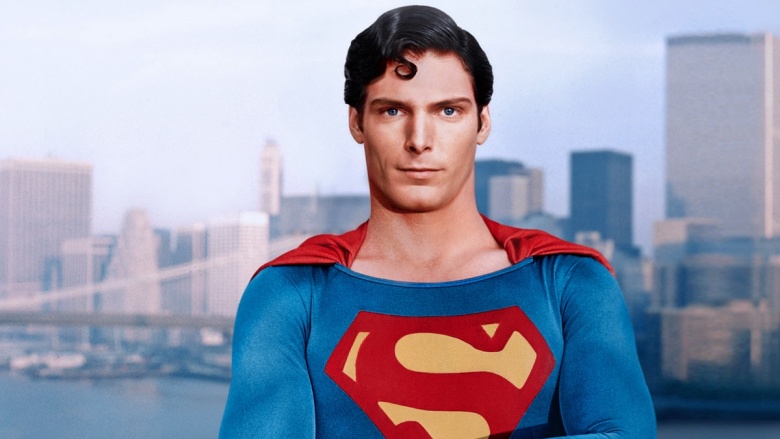 If there's been any complaint about Hoechlin's version of Superman, it's that the guy looks a bit too young to have had such a long career as the Man of Steel. But, he's actually older than Christopher Reeve when he donned the cape in 1978's Superman: The Movie. Hoechlin is currently 29, and Reeve was just 26 when he landed the gig of Clark Kent. For comparison, current big screen Superman Henry Cavill was 30, Superman Returns star Brandon Routh (now a co-star on fellow CW series Legends of Tomorrow) was 27, and classic Superman George Reeves was 37 when he played the role.
He's just one year older than Supergirl star Melissa Benoist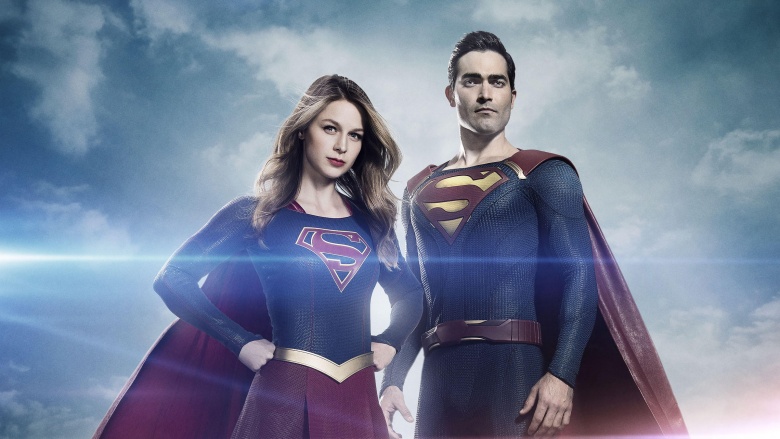 Despite the fact that he matches up with the previous Super-stars, Hoechlin is just one year older than Supergirl star Melissa Benoist. Benoist is 28 years old, compared to Hoechlin at 29. This creates a bit of fuzzy math in the series itself, as Superman was supposed to have already been grown up and active as a hero when the younger version of Kara crash-landed, and Kara waited at least a decade or so before suiting up. But hey, Kryptonians don't age as quickly as humans, right? We'll chalk it up to that.
He gets really into his characters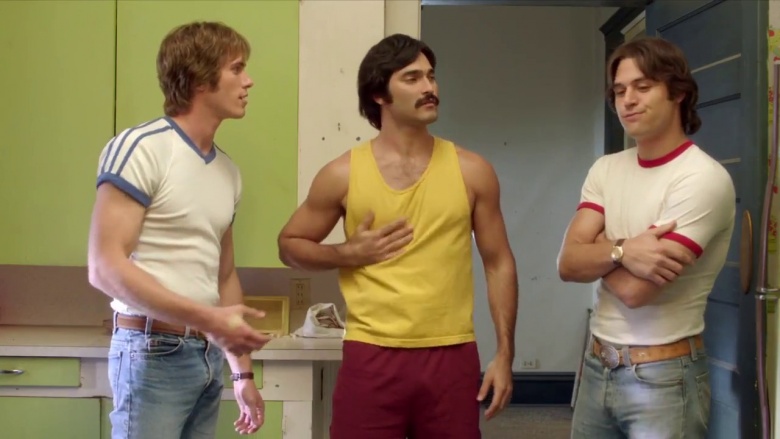 Before landing the Superman gig on Supergirl, Hoechlin rocked one heck of a mustache for his role in Richard Linklater's 2016 film Everybody Wants Some!!, a "spiritual sequel" to Dazed and Confused. When he was booked for the film, Hoechlin grew a mustache for the character. (He's barely recognizable with the facial hair.) During an interview with Carson Daly, the actor revealed the cast of Everybody Wants Some!! actually lived together for three weeks for the film while playing frat house bros in the movie. In a chat with Collider about getting into the role, Hoechlin said it was a collaborative effort — but he's always up for diving into a cool character (and he really dug the mustache): "The mustache was a definite 'Yes.' ... Burt Reynolds, maybe Tom Selleck ... was what we went for."
He's been burned by genre fans, even before Supergirl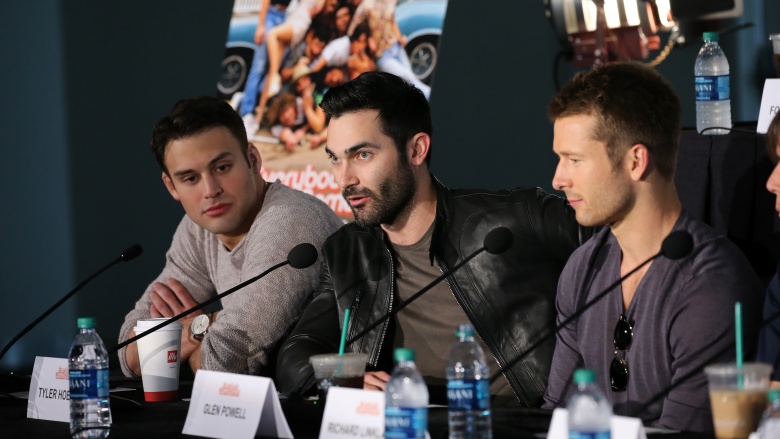 Getty Images
Fandom is much bigger than it was even a decade ago, and fan excitement is something Hoechlin has already had to grapple with from his stint on Teen Wolf. The actor recounted a story to Empire about one interaction with a female fan who wanted to take a photo with him at a pool, but he didn't feel comfortable doing that in swimsuits. So instead, he had a polite, 10-minute chat with the girl and thought it ended well ... until the girl's mother flipped him off and reminded him he's "nothing without [his] fans" because he opted against taking a selfie. Ouch. That fan intensity will probably only get hotter now that Hoechlin is the Man of Steel. At least he's bulletproof now, right?
He's in the new Fifty Shades of Grey sequels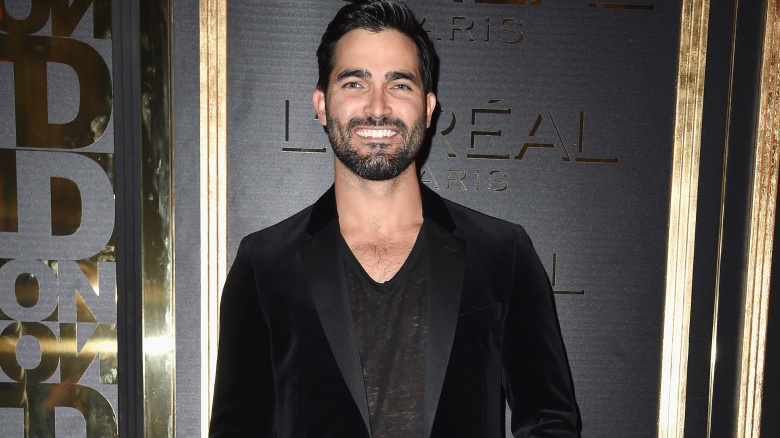 Getty Images
As if being the Man of Steel wasn't enough, Hoechlin is looking to take his sex symbol status to a whole new level with the upcoming Fifty Shades of Grey sequel Fifty Shades Darker. Hoechlin has joined the franchise as Boyce Fox. The character was referenced in the first Fifty Shades movie, but he'll show up in the 2017 sequel for the first time. The character is the first author Ana signs as an editor at the publishing company SIP. It's sometimes tough to bounce between TV and film, but Hoechlin is making it look effortless.