Endgame Test Audience Responses Are Stunning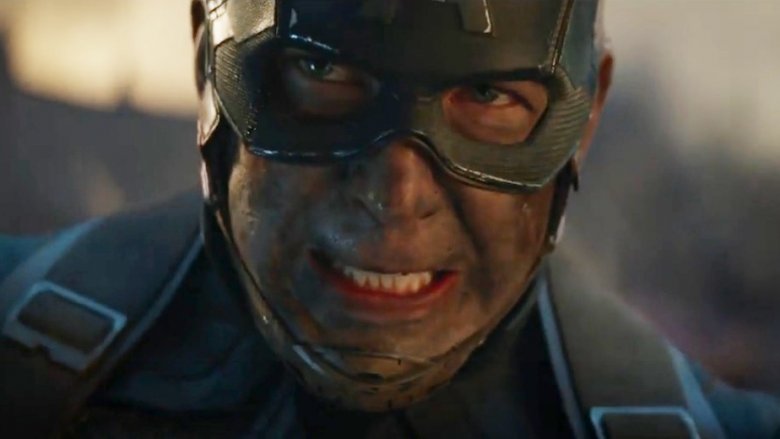 The long wait for Avengers: Endgame is almost over — and if its test audiences are any indication, it'll be well worth it.
In a recent conversation with BoxOfficePro.com, co-director Joe Russo revealed that the final film in the Infinity Saga has scored perhaps the best reception of any MCU film to date — which, of course, is no small feat.
Like all tentpole films, each new MCU entry is put through a gauntlet of test audiences before it hits your local multiplex. Often, these screenings will be used to fine-tune certain scenes, tweak certain elements of the plot, or streamline the narrative, according to Russo.
"We try to create a density in storytelling that makes [each film] feel compulsive," the filmmaker said. "We're very rigorous about storytelling points, and we spend months in the edit room twisting and turning the narrative a bunch of different ways until we think we've unlocked the best one. We're vigilant about using test audiences to tell us whether we're on the right track or we're making bad decisions. With Endgame, it had one of the most incredible audience responses in Marvel history. Irrespective of the length, it's been consistently embraced by the test audiences."
To put Russo's comments in perspective, consider that MCU flicks tend to fare very well with these audiences in general, and more than one recent entry has completely blown crowds away at early screenings. Captain Marvel, for example, was heralded as one of the best films in the entirety of the MCU, while 2017's Guardians of the Galaxy Vol. 2 received a perfect score of 100 from its test audiences, which is virtually unheard of.
It goes without saying that expectations for Endgame, which will put a capper on an overarching narrative spanning eleven years and 22 films, are sky-high — and at least as far as those test audiences are concerned, it has more than met those expectations. This is all the more impressive considering the massive number of character arcs and plotlines that the film must resolve — but as it turns out, the backgrounds of Joe and Anthony Russo have made them uniquely qualified to accomplish this task. Endgame will be the fourth film — after Captain America: The Winter Soldier, Captain America: Civil War, and Avengers: Infinity War — that the brothers have directed for Marvel Studios, but before they were tapped to helm some of the MCU's biggest event pictures, they were best-known for their work on the sitcoms Community and Arrested Development, shows with gigantic casts that also tended to juggle multiple ongoing plotlines over the course of several episodes or even entire seasons.
"We spent a decade squeezing complex comedy stories with many, many characters, both of those shows being big ensemble shows, into 21 minutes," Russo explained to BoxOfficePro. "We'd call it 'the Russo path,' where we came in and squeezed it down to a density that we felt would elevate the show, because it would move so quickly that you'd miss half the jokes and have to watch it again. That was an agenda of ours. The same thing is true when we work on these Marvel films."
It's a method that has worked out pretty well for the filmmaking pair, and although it's been speculated that Endgame could constitute their MCU swan song, Russo isn't ready to make that call just yet. "The door is always open," he said when asked if the flick would indeed be the brothers' final Marvel movie. "Everyone at Marvel is like family to us. We grew up reading comic books, and these stories are incredibly open to us. Anything that moved you as a child or spoke to you as a child has an emotional resonance you carry with you your entire life. It's very hard to find a story that can speak to you the same way it did when you were younger."
It goes without saying that fans across the board would love to see the Russos continue on in the MCU, but if they end up departing after Endgame, it looks like they'll be going out with a bang. In case the rapturous reception from test audiences isn't enough to convince you, consider the reaction of Captain America himself. In an interview with The Hollywood Reporter, the star was nearly at a loss for words when asked to describe his Endgame viewing experience. Finally, he gave an answer as succinct as it was revealing: "Man," he said, "this one's really good. I choked up like three times."
All of which is to say: buckle up, true believers. Avengers: Endgame is nothing less than the culmination of the single most ambitious feat of storytelling in cinematic history, and all signs point to Mighty Marvel having completely nailed it. We'll get to see for ourselves just how hard when the flick hits screens on April 26.