Disney-Fox Merger To Close Later This Month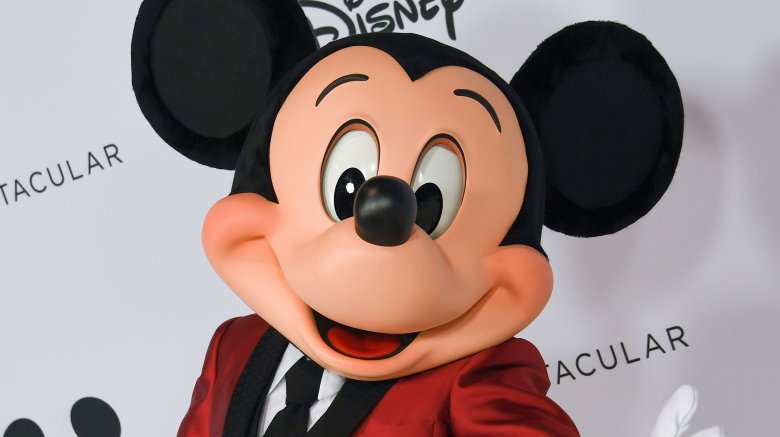 Getty Images
The House of Mouse and the Fox Den will become one big, (hopefully) happy home before this month is up. 
Deadline reported Tuesday morning that The Walt Disney Company has selected an official closing date for its merger with 20th Century Fox: Wednesday, March 20. 
The merger will become effective almost immediately after the calendar flips to March 20, the terms of it taking hold at 12:02 AM on Wednesday. This means that in just over a week from the time of this writing, Disney will acquire the majority of Fox's assets, spending over $71 billion to make the deal happen. 
Disney has reportedly indicated to Fox shareholders that they have until Thursday, March 14 to settle on the cash amount and figures in Disney stock (currently valued at $38 USD per share) that they would like to receive at closing. 
The company made the announcement after obtaining approval from merger regulators in Mexico, the final signatures needed to finalize the deal. 
Also included in the press release, handed to members of the media as part of a larger Disney update, was the mention that there will be "no further extension of exchange offers and consent solicitations" in relation to the deal. According to The Wrap, the merger closing date details weren't revealed until the fifth paragraph of Disney's statement. 
For those who need some memory-jogging when it comes to the multi-billion-dollar acquisition deal, Disney first made clear its intentions to buy almost all of Fox in late 2017. It was in December of that year that the House of Mouse offered $52.4 billion to Fox, and the company accepted. But when Comcast CEO Brian Roberts caught wind of the deal, he countered Disney's proposition with a hefty one of his own: an all-cash offer of $65 billion comprised of shares then valued at $35 a piece. That was in June of 2018, and Fox was seriously considering accepting Comcast's proposal. 
Just a month later, however, Comcast retracted its offer and let Disney continue courting Fox after the Mouse House dangled a $71.3 billion cash-or-stock offer in the company's face. "Comcast does not intend to pursue further the acquisition of the Twenty-First Century Fox assets and, instead, will focus on our recommended offer for Sky," the company said in a statement on July 19, 2018. Comcast may have been unsuccessful in scoring Fox, but it did ultimately scoop up the British telecommunications company Sky for $40 billion, so it's not all bad. 
If this sounds slightly boring, we can't necessarily blame you... because we haven't gotten to the good stuff yet. 
Hearing that Disney is buying Fox's "assets" doesn't exactly spark excitement — but it's a different story when hearing that Disney is nabbing the entirety of Fox's film division (including 20th Century Fox, 20th Century Fox Animation, Fox Family, Fox Searchlight Pictures, Fox 2000 Pictures, and Fox Studios Australia); most of Fox's television arms (including 20th Century Fox Television, Fox 21 Television Studios, FX Networks, FX Productions, four Fox Networks Groups); all of Blue Sky Studios; a 73 percent share in National Geographic; a 50 percent share in Endemol Shine Group; a 60 percent stake in streaming giant Hulu; all of Star India; and 30 percent of Tata Sky. 
The most rousing part of the Disney-Fox merger is that, in acquiring 20th Century Fox Film Corporation, the Mouse House is also buying up the film rights to a whole host of characters it couldn't touch before. These include the Fantastic Four, Deadpool, Wolverine, X-23, Doctor Doom, Silver Surfer, the Alpha Flight team, Storm, Emma Frost, the New Mutants, the Phoenix Force, Kang the Conqueror, Super-Skrull, Beast, and so many members of the X-Men mutant family — all of whom will officially join the Marvel Cinematic Universe post acquisition, since Disney owns Marvel Studios. (See? We told you the juicy info was coming.) 
Marvel president Kevin Feige previously stated that the merger won't impact the MCU right away, largely because Marvel has plans for the overarching film franchise mapped out a few years in advance. He shared back in April of 2018 that the deal wouldn't affect the Phase 4 Marvel movies in development at the time: "Any of that deal would take a while to get going and years from whenever and if ever it happens. So, certainly it won't impact the five movies we've announced, and it probably wouldn't impact anything for a handful of years after that. Because really, we're not thinking about that. We're thinking of delivering on what we promised. Any movie, especially for any characters we don't have the rights to yet until someone tells us we do, would be even further after that."
It seems at after that, anything can happen. Deadpool might team up with Captain Marvel for a buddy-hero movie, or Beast and Black Panther may have a little crossover moment. Who knows!
One thing that is certain at this point is that the films Fox had cooking up have come to a halt thanks to the merger. In June of 2017, Fox was said to have thrown six Marvel movies onto its content calendar through 2021 — dating them for June 7, 2019; November 22, 2019; March 13, 2020; June 26, 2020; October 2, 2020; and March 5, 2021. We know that the June 7 date is occupied by Dark Phoenix, the Sophie Turner-led X-Men film directed by Simon Kinberg, and that March 13, 2020 is the day Gambit is supposed to open. Another Fox-Marvel movie, X-Force, is in development but hasn't yet scored an official release date.
And it probably won't for quite some time, as X-Men franchise producer Lauren Shuler Donner confirmed that Marvel films housed at Fox, including Gambit and X-Force, are on pause for now. "Everything is on hold since Disney took over ... With Gambit, certainly, it's too bad that it's taking so long because I really wanted to see that. It's such a great character. But, let's see. Let's hope so. Right now, it's all in Disney's hands. We don't know what they're gonna do," Shuler Donner told Collider in February of this year. 
Once the deal goes through on March 20, Feige will formally take over the X-Men franchise and make some big creative changes — starting with selecting a fresh-faced actor to step into the role of Wolverine, played on screen by Hugh Jackman, who ended his turn as the mutant with 2017's Logan.  
Though it will be a few years before Disney's acquisition of Fox shakes up the MCU in any major way, it's only a matter of days before the two companies become one, Feige takes over as the new mastermind of the X-movies, and the Marvel film roster of heroes and villains grows by a few dozen members.