Joker: Shea Whigham's Role Revealed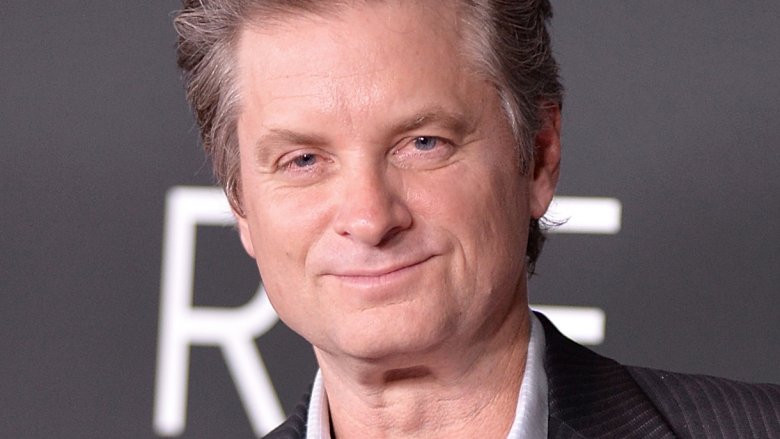 Getty Images
Keep a watchful eye over Gotham City, will you, Mr. Whigham?
Speaking in a recent interview with Collider, Shea Whigham dished up details on his role in Todd Phillips' Joker. Though Whigham didn't (probably because he couldn't) reveal the name of his character, he did offer the outlet something more valuable: information about the type of guy he plays in the Joaquin Phoenix-starrer. 
Whigham explained that both he and The Night Of actor Bill Camp portray officers for the Gotham Police Department who have a massive case to crack. 
"I'll say this, Bill Camp, from The Night Of, is one of our great actors. He's finally getting his due. He and I play two cops from Gotham P.D. in 1981, when the city was tough. We're investigating something that's just happened, at the start of the piece. We're trying to get to the bottom of it, and it leads to where it leads to," the Kong: Skull Island star stated. 
Whigham continued, turning the conversation to focus on Joker as a whole, which he described as an "experience" to film.
"You know, it's rare that I've been on a set where it feels like it crackles. It's pretty amazing ... I want to have an experience. I don't call it a job. I don't say that I have a job. I have a gig, or a piece, or a film, or a show, but it's never a job ... We're having an experience on Joker," said Whigham, later praising writer-director Phillips and lead actor Phoenix, who portrays Arthur Fleck, the failed stand-up comedian who eventually becomes the Joker.
"We're in the middle of it, right now. It's intense. For me, it's as good as it gets. I'm flowing back and forth between television and film, and it's not lost on me, to work with Joaquin [Phoenix] and to see what he's doing. And Todd Phillips has put this amazing script together," Whigham stated. "It's the origin story. People haven't seen how the Joker becomes the Joker, and oh my god, man, it's incredible. It really is."
Having shone in movies like Fast & Furious, Fast & Furious 6, American Hustle, The Wolf of Wall Street, Sicario: Day of the Soldado, and First Man, as well as on television series including Boardwalk Empire and True Detective, Whigham has gained a reputation for being a total scene-stealer. Regardless of the genre or medium of the project he's involved in, the dude just catches viewers' eyes and captives them. No stranger to playing a boy in blue, previously portraying detectives and agents and police captains in many a screen project, Whigham should have little problem continuing his attention-grabbing streak as a Gotham P.D. cop in Joker. 
For the film, which also features Robert De Niro, Zazie Beetz, and Marc Maron, Whigham stars in the ensemble cast alongside Barry star Glenn Fleshler, Penny Dreadful actor Douglas Hodge, Ray Donovan's Josh Pais, Golden Globe-winning actress Frances Conroy, and Lost alum Brett Cullen, who replaces Alec Baldwin as Batman's father, Thomas Wayne.
Described as an "exploration of a man disregarded by society [that] is not only a gritty character study, but also a broader cautionary tale," Joker is set for release on October 4, 2019.