Zazie Beetz In Talks To Join Joaquin Phoenix's Joker Movie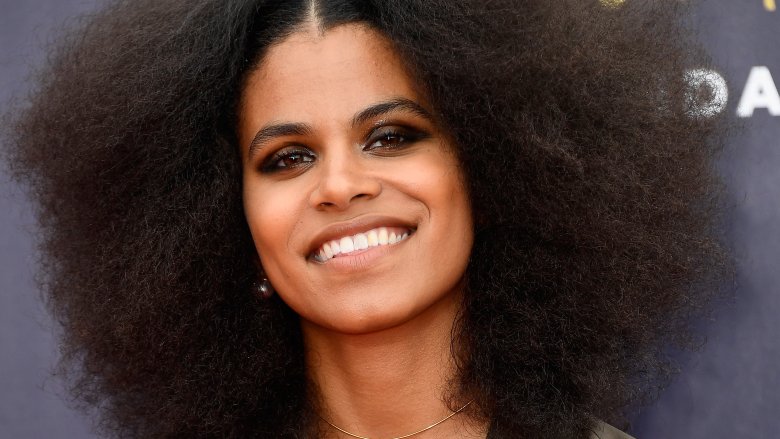 Getty Images
Zazie Beetz just might make the leap from Marvel to DC. 
According to The Hollywood Reporter, the Deadpool 2 actress is in talks to star alongside Joaquin Phoenix in Joker, the upcoming film from director Todd Phillips that tells the origin story of DC's ever-grinning villain. 
Nothing is set in stone as of right now, but if Beetz does board Joker down the line as she's expected to do, she will play "a single mother who catches the interest of the man" who would later transform into the Clown Prince of Crime. 
That one-line description definitely triggers proverbial alarms that sound out, "Beetz will play Harley Quinn! Beetz is going to follow in Margot Robbie's footsteps! Beetz will be the second Harley in the live-action DC movie universe!" However, those bells fall silent when remembering that Harley doesn't have a child and first met Joker in 1994 graphic novel The Batman Adventures: Mad Love, when he was already the green-haired malefactor terrorizing Gotham and beyond. Unless Phillips and company are taking some serious creative liberties with the DC Comics lore for Joker, Harley couldn't possibly be the character that Beetz portrays. 
So, who might Beetz really play in Joker? The best bet is a character named Jeannie, who appears as the about-to-be-Joker's pregnant wife in writer Alan Moore and artist Brian Bolland's classic 1988 comic one-shot Batman: The Killing Joke, since Phillips' Joker apparently uses The Killing Joke as its inspiration in presenting the Joker as a stand-up comedian in the 1980s who ends up completely and horribly failing once he takes the stage. In the comic, Jeannie and the unborn child motivate him to take up a life of crime in order to support them financially. Sadly, when the still-not-yet-Joker attempts a robbery with two more experienced crooks, he learns that Jeannie died in an accident. 
It's possible that Beetz, who was last seen on screen as Domino in the Deadpool sequel, will play Jeannie in Joker, with the film exploring how the two met and fell in love before bringing her to her untimely demise. And at the very least, she might portray someone similar to Jeannie — a woman who tugs on pre-Joker's heartstrings so much that he's willing to risk his life to provide for her.  
Given that Joker has been described in the same tonal ballpark as Taxi Driver and The King of Comedy, a character study and a cautionary tale all in one, bad stuff is bound to happen to Beetz's character regardless of who she might actually be. 
Joker, co-written by Phillips and The Fighter scribe Scott Silver, is set for release on October 4, 2019. Production is slated to begin in New York in September.