Comedian Marc Maron Could Join The Joker Movie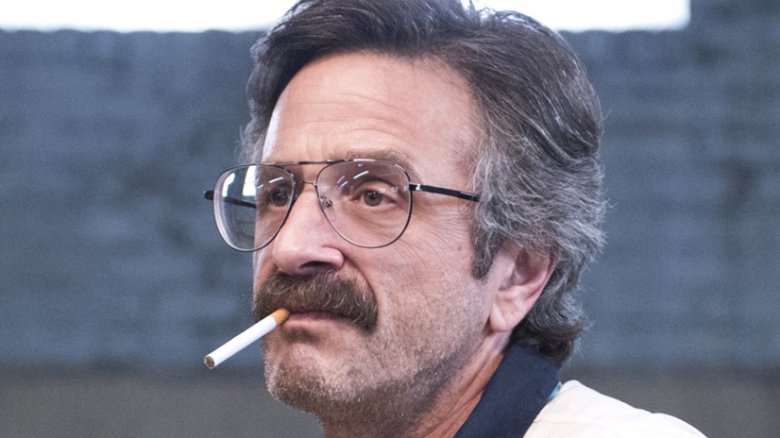 Lock the gates! Because comedian Marc Maron might be joining one of DC's Joker movies. 
Specifically, Variety is reporting that Maron is currently in talks to join the cast of the Joaquin Phoenix Joker movie, which has officially been titled Joker.
Maron is perhaps most famous for being a stand-up comedian and host of the long-running one-on-one interview podcast WTF with Marc Maron. But he's also built up a career for himself as an on-screen performer, most recently portraying a fictionalized version of his own persona on the four-season Maron TV series, as well as the B-movie director turned wrestling promoter Sam Sylvia on Netflix's GLOW. According to Variety, with the second season of that series having recently finished shooting, Maron is free to shoot other projects during the hiatus. 
Should the talks proceed into a casting commitment, Maron would be joining a formidable ensemble that, so far, includes Frances Conroy and Robert De Niro.
Co-written by Scott Silver, who previously wrote The Fighter and 8 Mile, and co-written and directed by The Hangover director Todd Phillips, the Joker movie will reportedly focus on the origin story of the iconic Batman villain, demonstrating how he went from being a failed comedian named Arthur Fleck to the unhinged Clown Prince of Crime. 
It seems fair to surmise that Maron's role would have something to do with his background as an acerbic stand-up performer, and, according to Variety, the character he's being sized up for is a bit like that. Reportedly, Maron would be playing a booking agent for Robert De Niro's character, a talk show host who plays a pivotal part in sparking Joaquin Phoenix's madness after he makes an appearance on De Niro's show.
The Jared Leto-less Joker movie is intended to have no connection to the previously established DC film universe, which many now think of as called Worlds of DC. Instead, it will be the pilot launch of a new, currently untitled banner of Elseworlds-style alternate universe stories. Within its shared universe, DC Films is still working on a different Joker solo movie starring Jared Leto, which currently has no director, writer, or release date.
Joker will take the spotlight theaters on October 4, 2019.