Brett Cullen Cast In Joker, Replaces Alec Baldwin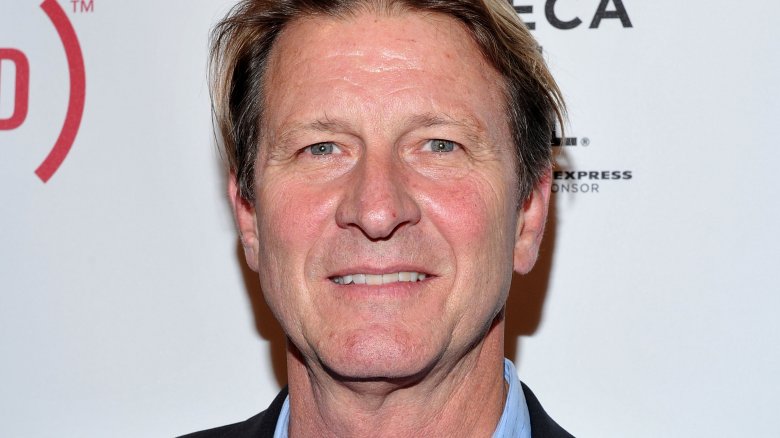 Getty Images
Joker has moved from point A to point B in the casting process — literally. 
ComicBook.com reports that Warner Bros. has selected Brett Cullen to replace Alec Baldwin in writer-director Todd Phillips' upcoming Joker movie, starring Joaquin Phoenix as the Clown Prince of Crime. Cullen will portray Thomas Wayne, the dear ol' dad to Bruce Wayne, better known to us comic book fans as Batman. 
In late August 2018, The Hollywood Reporter published a casting report indicating that Baldwin was set for the role of the "cheesy and tanned businessman ... in the mold of a 1980s Donald Trump." However, no more than 48 hours after the initial announcement, Baldwin backed out of Joker and suggested that he may not have been involved in the film to begin with. He tweeted on August 29, "Let me state, for the record, that I have NOT been hired to play a role in Todd Phillips' JOKER as some Donald Trump manque." 
Baldwin later explained that he exited Gotham City as soon as he entered it due to scheduling conflicts, telling USA Today, "I'm no longer doing that movie ... I'm sure there are 25 guys who can play that part."
Recognizable for his roles as Barton Blaze in Ghost Rider and Congressman Byron Gilley in The Dark Knight Rises, Cullen clearly has the experience needed to deliver a strong performance in a DC movie. However, the actor will have his work cut out for him if Joker truly does paint Thomas Wayne as a phony-bologna, money-hungry, corporate suit who has tanned his skin so frequently and so intensely that he looks like sad leather. 
When Baldwin was briefly on board for the part, it appeared that the world was convinced he would crush it as the "less friendly" version of Poppa Batman since he's won awards for portraying Trump on Saturday Night Live. Although he's an undeniably talented actor, and fans have applauded Warner Bros.' choice in casting him as Thomas Wayne, Cullen doesn't have the same connection to the "Trumpness" of the character. But who knows? Maybe the actor has some tricks up his sleeve, or maybe Dad Wayne in Joker won't be some horribly smarmy businessman at all. We'll simply have to wait and see. 
Also featuring Zazie Beetz, Robert De Niro, and Marc Maron, Joker is said to follow Phoenix's Arthur Fleck, an aspiring comedian who snaps and transforms into the Joker after bombing with audiences. The film is set for release on October 4, 2019.