Joker Movie Casts Alec Baldwin As Bruce Wayne's Father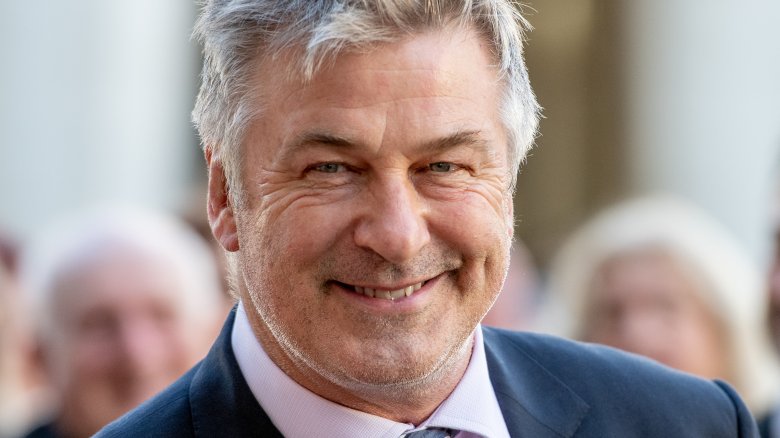 Getty Images
Welcome to Gotham, Alec Baldwin. 
The Hollywood Reporter confirmed Monday night that Warner Bros. and DC have cast Baldwin in Joker, the forthcoming solo film focused on the DC Comics' infamous Clown Prince of Crime. 
Baldwin will take on the role of Thomas Wayne, the father of Bruce Wayne, better known as Batman. The studios haven't yet selected someone to portray Bruce Wayne, although we know that Baldwin will star alongside Joaquin Phoenix, who plays the title villain. 
Also on the Joker cast roster are Robert De Niro, who's set for the role of talk show host Murray Franklin; Zazie Beetz, who will play "a single mother who catches the interest of the man" who becomes the Joker; and Marc Maron, who will apparently portray a character much like himself in real life: an sardonic stand-up comic.
Detailed as a "cheesy and tanned businessman," the iteration of Thomas Wayne in Joker is a bit different than the version included in the Batman comics canon. According to sources close to THR, the Joker script shapes the Caped Crusader's father "more in the mold of a 1980s Donald Trump." 
If that description of Thomas Wayne is to be believed without a doubt, fans should expect Joker's Thomas Wayne to sport unnaturally tanned skin and an interesting hairdo, and show off dramatic lip movements each time he speaks. Baldwin will have no problem channeling Trump for Thomas Wayne in Joker, as he actually won an Emmy Award for playing the current president on Saturday Night Live.
As a whole, Joker is billed as "experimental," a "gritty character study," a "cautionary tale," and an "exploration of a man disregarded by society." The film also carries a $55 million budget — much smaller in comparison to other comic book adaptations of the same caliber. That said, it's evident that Warner Bros. and DC are really trying to step up their game by stepping into new, different territory with Joker – including building an A-list cast. 
It's been said that Joker, which takes inspiration from The King of Comedy and Taxi Driver in terms of tone, positions the Clown Prince of Crime as a 1980s stand-up comedian trying and failing to make it, who ultimately snaps and goes full-tilt villain after audiences react poorly to his set. 
Understanding how Beetz, Maron, and De Niro will connect to Phoenix's Joker in the upcoming movie is simple: Beetz will clearly be in close contact with the Joker before he turns into a villain, Maron will probably play a comedian that interacts at least semi-regularly with pre-Joker, and That Hashtag Show previously speculated that De Niro's Murray Franklin might have a strong connection to the Joker's mother, Penny, as he could interview her about something related to her son.
When it comes to surmising how Baldwin's Thomas Wayne will wiggle his way into the Joker's life (aside from being dear old dad to his biggest enemy), however, things get trickier but far more intriguing. 
That same That Hashtag Show article claimed that Penny, who will apparently be a big part of the movie, is "obsessed with her former employer" — none other than Thomas Wayne. The report further theorizes that Penny had an affair with Thomas, later falling pregnant and giving birth to a son, Arthur Fleck. If you paid attention in biology class, you'll know that if that actually happens in Joker, Bruce Wayne and the Joker will be half-brothers, and Thomas Wayne will be the Joker's father. 
Baldwin playing Phoenix's on-screen dad is a mind-boggling idea, but one fans have a while to mull over, as Joker isn't set to debut in theaters until October 4, 2019.