What The Cast Of Brooklyn Nine-Nine Is Doing Now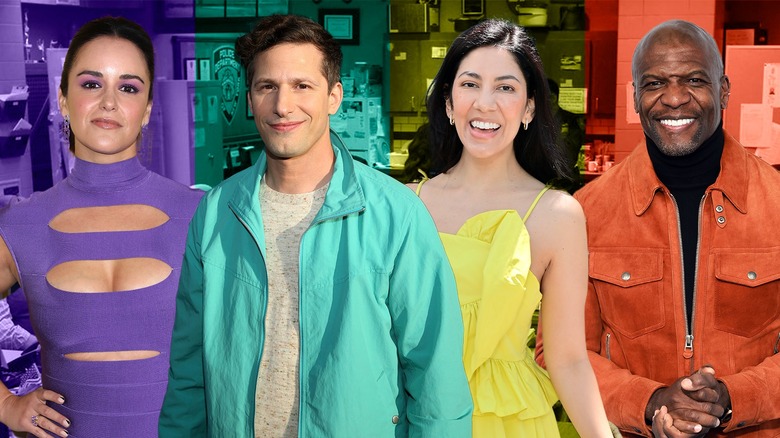 Static Media, Getty
It was the little precinct that could. Overcoming low ratings and an eventual cancellation at Fox, "Brooklyn Nine-Nine" survived a network shift over to NBC and ultimately delighted fans with eight seasons of elaborate pranks, squad bets, "Die Hard" cosplay, undercover aliases, Halloween heists, and the perfect amount of "oh damn!" It garnered a surprise Emmy win for lovable goofball Andy Samberg's portrayal of evolving lovable goofball Jake Peralta, and it became a show that understood both the value and the drawbacks of cops, wrapped up in the silliest 22 minutes on TV.
Since the show ended its run in September 2021, we thought we'd check in with the cast to see what they've been up to since then. No doubt things have changed quite a bit; Stephanie Beatriz no longer has to scare everyone in the room as Rosa, and Hitchcock's Dirk Blocker is theoretically no longer hiding out in Brazil. One thing's for sure, though — the Vulture's still causing Mayhem. Nine-Nine!
Andy Samberg as Jake Peralta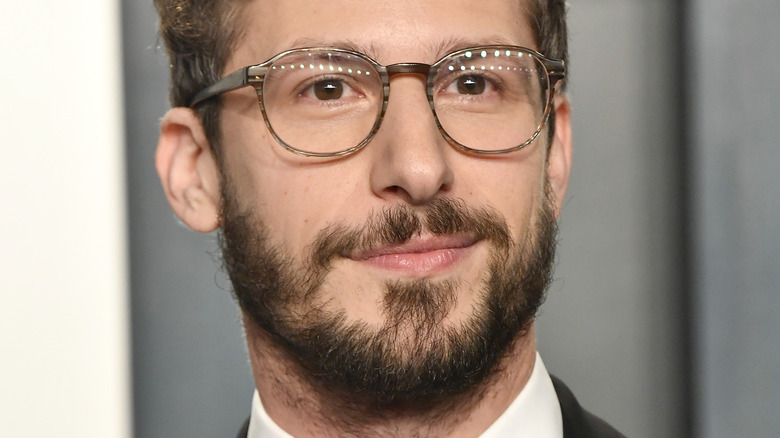 Frazer Harrison/Getty Images
Since leaving the Nine-Nine, Andy Samberg returned to a popular film franchise and helped reboot an old one. In 2022's "Hotel Transylvania: Transformania," Samberg again voiced Johnny, the one human who lives and works among the monsters. Husband to Mavis (Selena Gomez) and son-in-law to Dracula (Brian Hull), Jonathan faces some unique challenges but always has a positive attitude.
With "Chip and Dale: Rescue Rangers," Samberg got to dip into his '90s nostalgia to play Dale, the wisecracking wildcard of the chipmunk team, though he once joked with co-star John Mulaney that he didn't know which character he voiced. Samberg also narrated three episodes of the breakout Netflix series, "Never Have I Ever," sort of pinch-hitting for John McEnroe, the regular narrator. And in 2023, Samberg appeared in the Jake Johnson penned and directed film, "Self Reliance."
Samberg was emotional about leaving "Brooklyn Nine-Nine", but told Showmax that he was proud of the special relationships Jake formed with each of the other characters. He also thought the show did a good job of striking a balance between being funny and being heartfelt. That was certainly one of the show's strongest points, with the quirky yet fully-formed characters and their textured relationships being right behind.
Stephanie Beatriz as Rosa Diaz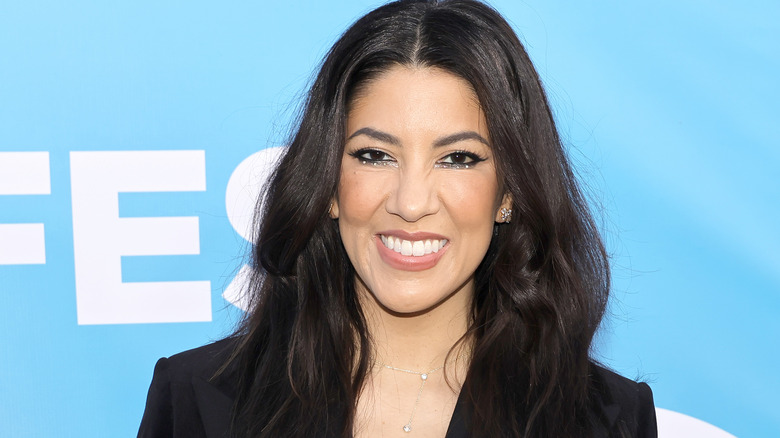 Kevin Winter/Getty Images
Rosa Diaz is one of the most intimidating detectives in Brooklyn, so it's perhaps unsurprising that Stephanie Beatriz's roles post-Rosa have embraced her inner child. A mere two months after "Brooklyn Nine-Nine" ended, "Encanto" was released onto Disney+, and everyone was talking about how we don't talk about Bruno. Beatriz starred as Mirabel, the heroine of the movie, who sings a part in every song on the soundtrack and is defined by her fierce love and loyalty for her family. The movie and characters became instant sensations and Beatriz, along with other members of the film's cast, performed "We Don't Talk About Bruno" at the Academy Awards in 2022.
Beyond "Encanto," Beatriz has been stretching her voice talents across a wide variety of animated shows and movies for kids and adults alike. There's "Bob's Burgers" and "The Bob's Burgers Movie," as well as "Family Guy," "American Dad" and "Robot Chicken." She's also voiced characters in "Alpha Betas," "Central Park," and "The Legend of Vox Machina." Beatriz even played Batwoman in the animated feature, "Catwoman: Hunted."
Speaking with Buzzfeed, Beatriz described voicing a Disney character as a "dream come true," but was most moved by being able to represent her bisexuality in "Brooklyn Nine-Nine" and the positive reactions she received from queer kids who were so grateful to see themselves in Rosa.
Terry Crews as Terry Jeffords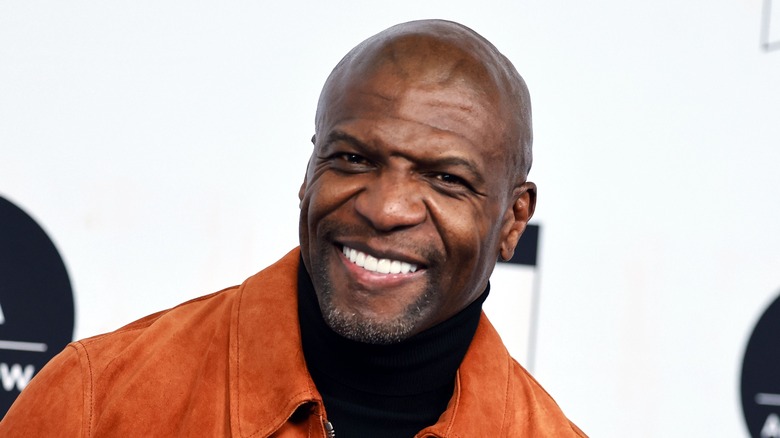 Matt Winkelmeyer/Getty Images
Terry Jeffords loves yogurt, fitness, and his twin daughters. And he obviously loves policing too because he named those twin daughters Cagney and Lacey. So it's incredibly impactful that it's Terry who so often has to reconcile his powerful emotions — easily as strong as his biceps — with the implicit dangers in the job that he loves. At the start of the series, Sgt. Jeffords had been stuck on desk duty, afraid to fire a gun since the birth of his twins, but ultimately "Brooklyn Nine-Nine" showed us it is Terry's intense protectiveness and heartfelt emotions that make him such an asset to the team. It was a whole new angle for a cop show, and such a welcome one.
In real life, Terry Crews also shows a lot of exuberance and compassion, and his current gig hosting "America's Got Talent" and "America's Got Talent: All-Stars" gives him multiple opportunities to do both. In between all that, Crews also released his second memoir, "Tough," in 2022. In it, he speaks out against abuses of power in the world of toxic masculinity, the need to constantly prove yourself to others, and the ways to reassemble yourself into the person you want to be. All in all, Crews is living his best life, but if anyone asks, he's always up for a "Brooklyn Nine-Nine" heist movie.
Melissa Fumero as Amy Santiago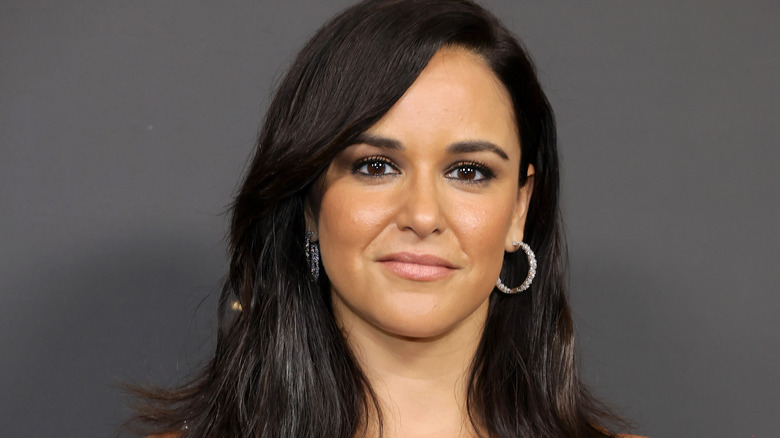 Amy Sussman/Getty Images
Amy Santiago is the buttoned-up good girl of the Nine-Nine who embraces her goofy side, and her growing love for Jake, over the series' run. Santiago is a competent, career-driven woman who is presented on equal footing with her love interest and Melissa Fumero was one of two Latina female leads in an ensemble on a major network sitcom. There's been a lot of serendipitous success in her life, with her hard work seeming to pay off at exactly the right times.
For example, "Brooklyn Nine-Nine" was canceled by Fox but was eventually picked up again by NBC. Talking about those events with Seth Meyers, Fumero called out all the celebrities who threw their support behind the show, particularly Lin-Manuel Miranda, an early and consistent fan who appeared as her brother for an episode. Fumero was so grateful for the support but also spoke about how things have worked out for her in the past, like when she got offered her first job — on "One Life to Live" — the day of her last college exam.
Since the Nine-Nine closed its doors, Fumero moved right on to the Netflix series, "Blockbuster." It was unfortunately canceled after only one season, but that allowed Fumero to transition to HBO Max's "Velma," released in 2023. Things don't always go perfectly — her 2022 movie, "Bar Fight," on AMC+ barely registered – but for Fumero, everything seems to work out alright in the end.
Joe Lo Truglio as Charles Boyle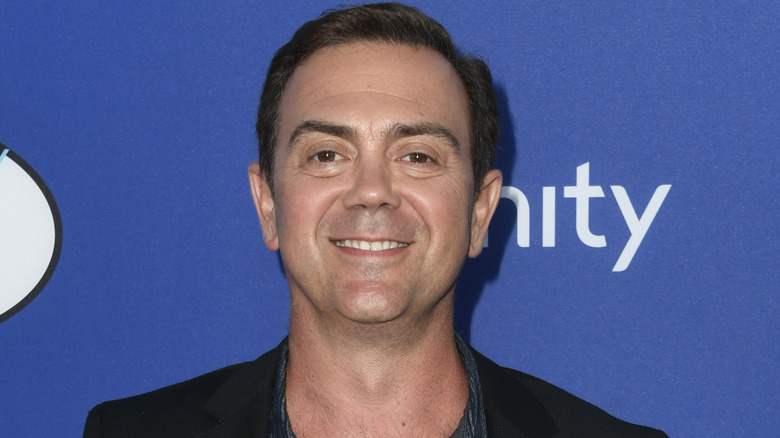 Frazer Harrison/Getty Images
What would "Brooklyn Nine-Nine" be without Charles Boyle? His over-the-top hero worship of Jake, his intense love of unique cuisines, his fierce love of family, and his frequent inappropriate comments infuse each episode with an extra level of absurdity. Another show that thrives on absurdity is "Reno 911!," which Joe Lo Truglio has been on since 2005, and he also featured in its 2022 film, "Reno 911: It's a Wonderful Heist." Lo Truglio also has a role in "History of the World, Part II," which hit Hulu in March 2023 and his talents fit perfectly into the world of Mel Brooks.
In a 2020 interview with Junkee, Lo Truglio attributed his overall success in comedy to the collaborations he's enjoyed throughout his career and believes he connected with the character of Boyle so well because they are similar types of weirdos. He may consider himself a weirdo, but fans clearly enjoy it, in all its forms. He clearly excels in physical comedy, but that's not all he can do. Lo Truglio has also lent his voice talents to various animated series, namely "Bob's Burgers," "American Dad," and "Robot Chicken." It's not the full Boyle, but it's the complete Lo Truglio.
Andre Braugher as Raymond Holt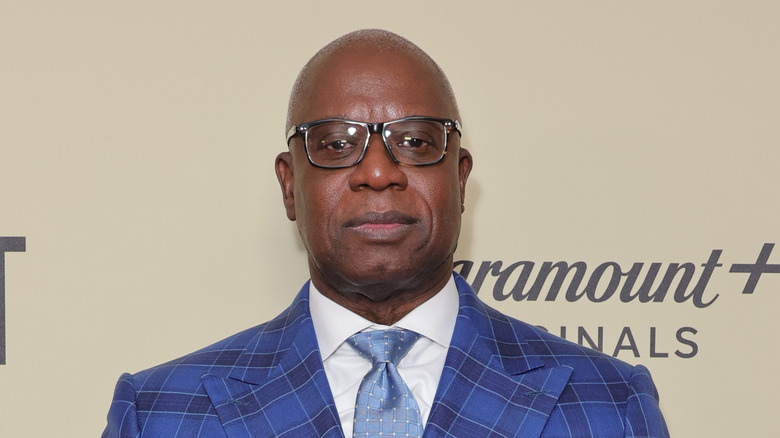 Michael Loccisano/Getty Images
A celebrated dramatic actor, Andre Braugher came into "Brooklyn Nine-Nine" subverting expectations and continued to surprise and delight whether he was overly technical and articulate or spontaneously acting against type. Appearing on "Today" in 2015, Braugher discussed stretching himself as an artist into the world of comedy and how challenging he finds improvisation, but as Captain Raymond Holt, he delivered some of the series' funniest moments.
Since the show ended, Braugher moved on to a recurring role on the final season of "The Good Fight" and he married his comedy and dramatic chops with his role as the cavalier yet determined editor, Dean Baquet, in the 2022 film, "She Said." In the movie, based on the real events of The New York Times' exposure of Harvey Weinstein, Baquet is the executive editor of the Times supporting his reporters while not allowing any guff from Weinstein's corner. In both roles, he acts as a sort of father figure to his employees, ushering them through their ups and downs. And that is true, but it's just as good when he acts as a co-conspirator.
Dirk Blocker as Hitchcock
Michael Tullberg/Getty Images
The last season of "Brooklyn Nine-Nine" sees Hitchcock retired in Brazil, FaceTiming his good pal Sully (Joel McKinnon Miller) every day and waiting for him to also hang up the boots and join him there. Well, Dirk Blocker isn't in Brazil, but a look through his Instagram indicates that he's having a grand time retired at home with his beloved wife. Blocker never actually announced his retirement from acting, but he's sporting a sweet stubble in his pictures, giving updates on his dogs, and posting beautiful pictures of nature, so he seems pretty relaxed.
Relaxed is basically Hitchcock's dream state, as he takes every possible opportunity to remove his shirt, and even has his own napping couch at work. Blocker and Miller weren't made series regulars until Season 2 of "Brooklyn Nine-Nine," so their early scenes involved a lot of unscripted gags and exchanges that they worked on together, and the pair became close as a result. So even if they don't end up in Brazil, precisely, they'll surely be spending those golden years together. They're basically a package deal. Check ... and check.
Joel McKinnon Miller as Scully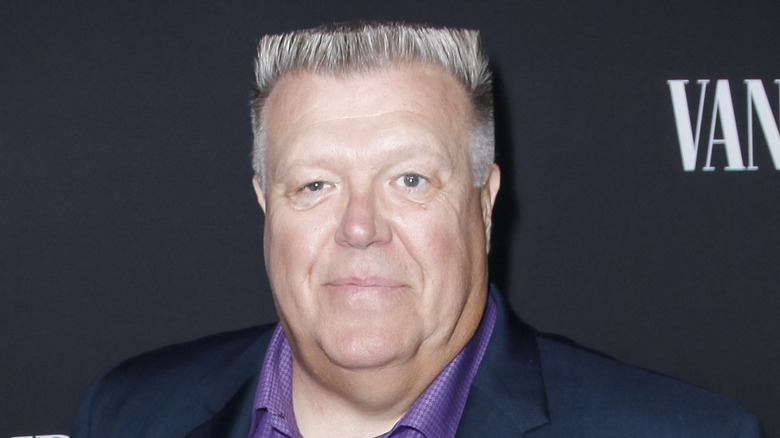 Tibrina Hobson/Getty Images
Joel McKinnon Miller considers every scene he shares with buddy Dirk Blocker in "Brooklyn Nine-Nine" to be his favorite, and with good reason. As Norm Scully and Michael Hitchcock, respectively, the duo gets to indulge entirely in the id. Their only interests are food, women, and napping, and they revel in doing the least amount of work possible. They can be sly, sassy, or stultifyingly stupid, but it's never certain which. They are totally soulmates.
In the world of Hitchcock and Scully, the 1980s studs of the Nine-Nine got bested by Wing Slutz, and lasagne with garlic bread became a life-or-death situation. It's a testament to the skill of the writers that those two moments, set decades apart in the timeline of the show, both connect perfectly to themselves and to the characters.
After the end of the show, Miller appeared in the HBO Max miniseries, "The Staircase," about the Michael Peterson trial. In it, he plays attorney Larry Pollard, who comes up with the infamous owl theory surrounding the cause of Kathleen Peterson's death. The Pollards, who had been originally mocked and ridiculed for the outside-the-box theory, were reportedly relieved with the representation.
Chelsea Peretti as Gina Linetti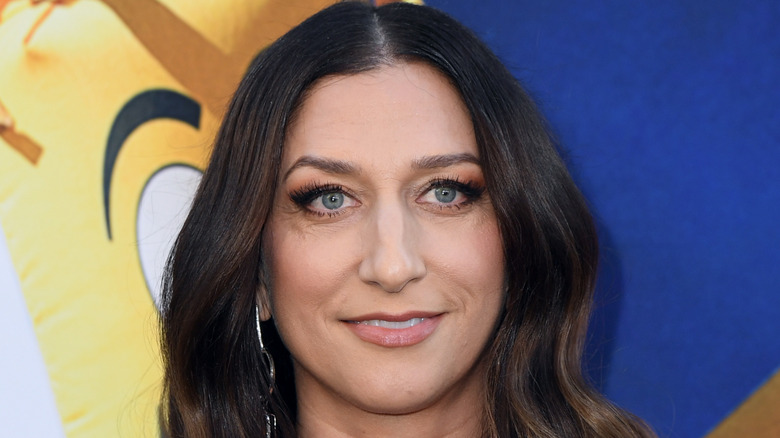 Jc Olivera/Getty Images
Interpretive dancer and lupine spiritual guide Gina Linetti is the world's first social influencer (according to her). Considering her preternatural ability to connect with tweens, she may have a point. Gina's defined by her seemingly unearned confidence and her unwavering opinions, and yet her life outside the Nine-Nine sometimes seems to validate her outrageous stories.
In 2016, however, Chelsea Peretti married Jordan Peele, and the following year she gave birth to a son — something the show worked into Gina's storyline to hilarious effect. The year after that, Peretti announced she would be leaving the series. She did not give a reason except to say that it was amicable, and she did come back on a couple of occasions for guest star appearances.
Following her exit from the show, Peretti voiced the character of Suki in the "Sing 2" movie and several characters in the series, "Big Mouth," and in March 2023, she appeared in the film, "Cora Bora," with Manny Jacinto and Margaret Cho. Peretti has also grown professionally, releasing a musical comedy concept album in 2020, "Foam and Flotsam," and in 2022 she wrapped filming on "First Time Female Director," her screenwriting and directing feature film debut.
Marc Evan Jackson as Kevin Cozner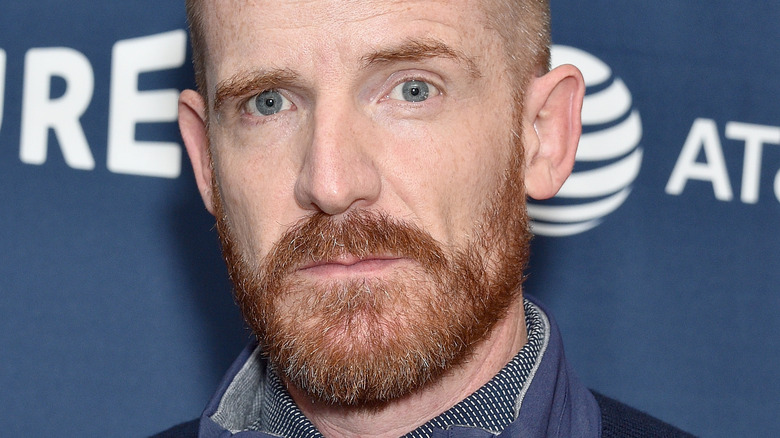 Gregg Deguire/Getty Images
Marc Evan Jackson is in everything, and fans can only be grateful when he shows up in their favorite series. In "Brooklyn Nine-Nine" he plays Kevin Cozner, Classics professor and husband to Captain Raymond Holt. Naturally, Holt's husband would be a serious individual with intellectual interests and a sense of humor drier than the Sahara, but Jackson and Braugher infused a lot of affection into their relationship.
The relationship between Raymond and Kevin was actually groundbreaking in its thoughtful representation of a gay interracial marriage without feeling like a trite afterschool special or pandering to political pundits. They had quarrels and got busy and made romantic gestures and laughed at each other's jokes just like every other couple, and that simplicity was monumental.
Jackson has been in 10 different television series, running the comedy gamut from darkly funny in "Dead To Me" to absurdly goofy in "Reno 911: It's a Wonderful Heist," and lending his voice to "Transformers: Earthspark," in 2022. None of them, however, have had the societal or cultural impact of Kevin Cozner's love for Raymond Holt. They created a kerfuffle ... in a good way.
Kyra Sedgwick as Madeline Wuntch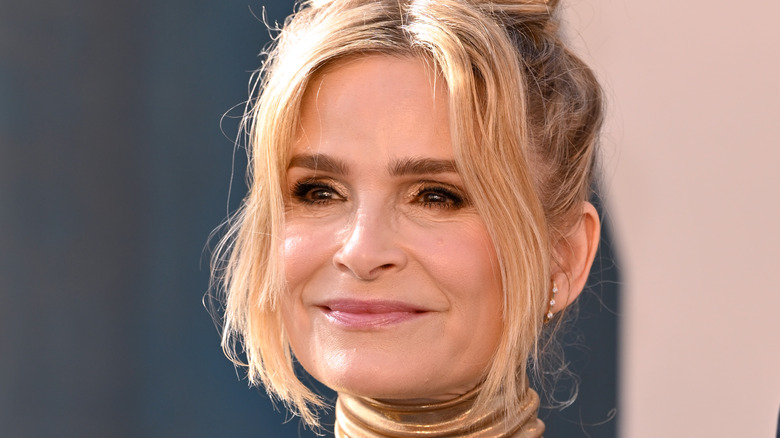 Karwai Tang/Getty Images
One thing that consistently drives the comedy of "Brooklyn Nine-Nine" is a nemesis, and Chief Madeline Wuntch is Holt's. She probably gains the upper hand more often than Holt, but only because she's willing to sink to terrible depths, threatening not just Captain Holt but the members of his squad.
Wuntch is a smorgasbord of a character and Kyra Sedgwick chewed up every single scene she was in. It was a great departure for Wuntch, who seemed to delight in every disgustingly visual insult Holt threw her way, and in an interview with Collider in 2021, Sedgwick said she believes comedy was crucial in these trying times and is grateful the producers thought of her for the role. She even got to direct after they killed Wuntch off in Season 7.
Since that fateful sendoff, Sedgwick led her own ABC sitcom, "Call Your Mother" for one season, but then in 2022 she didn't even realize her husband Kevin Bacon had been abducted to space by the Guardians of the Galaxy. But then he called her from another planet and it all worked out fine.
Jason Mantzoukas as Adrian Pimento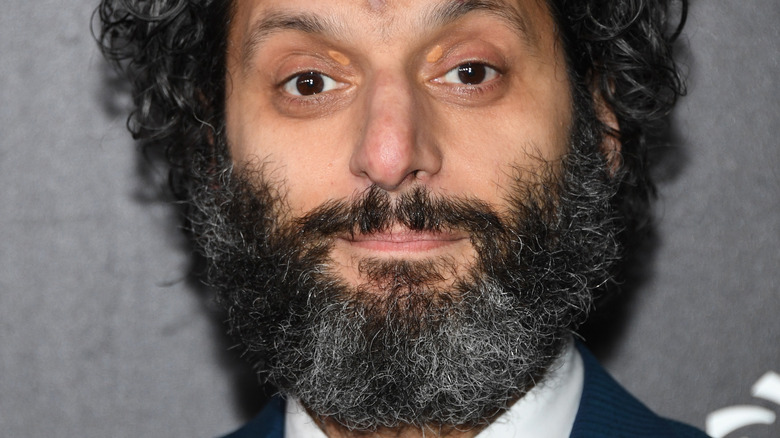 Dimitrios Kambouris/Getty Images
Detective Adrian Pimento came to the Nine-Nine in Season 3, back from 12 years of deep undercover work. He did some pretty intense tasks for a gangster called The Butcher and exhibited extremely violent tendencies. He is unbalanced, to say the very least, and that's what made Jason Mantzoukas the perfect actor to play him.
To call Mantzoukas an offbeat comic actor is an understatement. He started off in the improv troupe, Upright Citizens Brigade, and he's made a career out of oddball characters, from Rafi in "The League" to Derek in "The Good Place." GQ called it "big dirtbag energy," and honestly, the epithet fits. Not in a bad way, either. In fact, Mantzoukas himself liked the description. If Hitchcock and Sully are pure id, Pimento is 1000% chaos.
Mantzoukas has continued to embrace the chaos since his run in "Brooklyn Nine-Nine" ended, too, playing the voice of Tommy Lee's penis in the Hulu miniseries, "Pam and Tommy." Honestly, after that, everything else almost feels normal. But it's actually just talent and an unfettered willingness to dive headfirst into a role, no matter what it is. Since starring as Pimento, Mantzoukas has also voiced characters in everything from "American Dad" and "Big Mouth" to "Star Trek: Prodigy." And for those who prefer to see his wild and crazy visage along with the characters he portrays, he can be seen in Hulu's "History of the World, Part II."
Craig Robinson as Doug Judy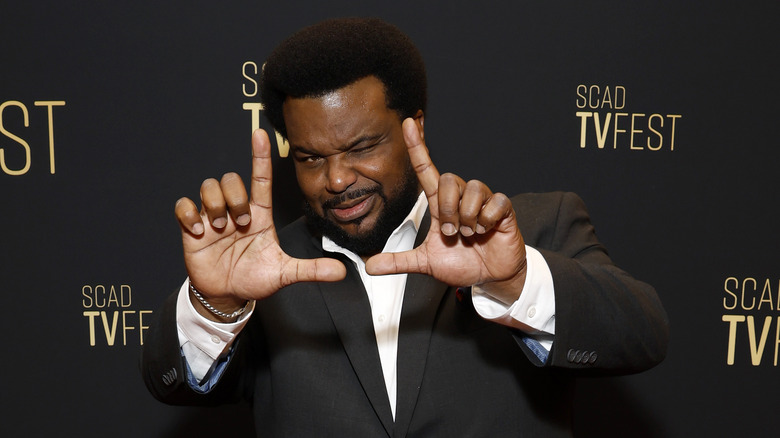 Jason Kempin/Getty Images
Doug Judy, aka The Pontiac Bandit, was at once Jake's best friend and his greatest nemesis. He is a slippery swindler who constantly avoids being snared by Jake's net, yet his undeniable wily charms are always too strong for Jake to resist. Time and time again, Judy breezes into Jake's life, they share an amazing adventure, and then Judy breezes right back out again.
Craig Robinson loved the craziness of his "Brooklyn Nine-Nine" storylines, telling Uproxx he and Samberg "live[d] to make each other laugh when it [came] to that set." In the same interview, he revealed his mother snatched him home from the arcade by his ear one day, implying Robinson himself may have brought a little of his own mischievousness to the character.
After finishing his run as the notorious Pontiac Bandit, Robinson starred in his own series, "Killing It," and he's lent his voice talents to at least a half dozen animated series and films, including "The Bad Guys" and "Marvel's Moon Girl and Devil Dinosaur." He even did some hosting work, for both the goofball competition show, "The Masked Dancer," and the necessary and relevant series, "Your Attention Please," which amplifies Black innovators. Perhaps most notably, however, Robinson has been the face of Pizza Hut, selling the nostalgic experience of the original sit-down experience. The bespoke tracksuit is pretty nice, too.
Dean Winters as The Vulture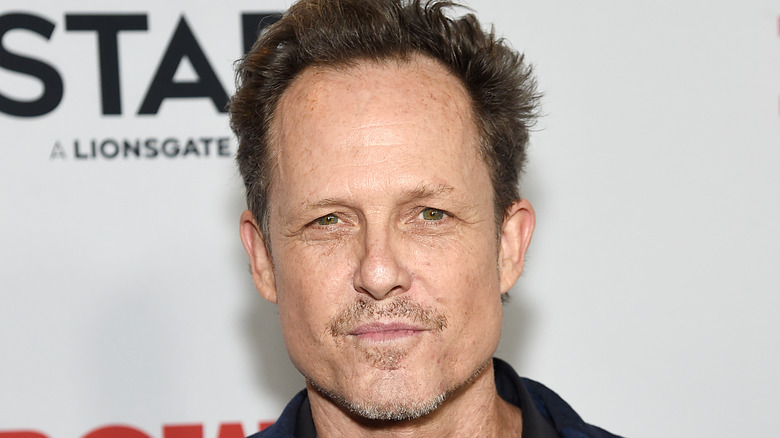 Jamie Mccarthy/Getty Images
In "Brooklyn Nine-Nine," the Vulture is Detective Pembroke of Major Crimes, and his primary personality trait is stealing cases from other detectives who have just about solved things so that he can take all the credit. He even briefly worked as captain of the Nine-Nine when Chief Wuntch had Holt reassigned, where he managed to be even more of a jerk than usual. Basically, the Vulture is the personification of mayhem.
Coincidentally, Dean Winters has played Mayhem in Allstate commercials for over 12 years now, and he's kind of the best at it. Ever since playing dirtbag boyfriend Dennis Duffy in "30 Rock," Winters has excelled at playing the absolute worst thing to happen to a person, and having found his niche, he's made a solid career of it.
That career hasn't come without its own mayhem, as a bacterial infection in 2009 set off a series of life-threatening events that resulted in Winters spending every day since in constant pain. And yet he's brought hilarity to almost all the roles he's played. Just since the end of "Brooklyn Nine-Nine" he appeared in the comedy series, "Girls5eva," and "Joe vs. Carole," plus the 2021 film, "Christmas vs. The Walters."
Kyle Bornheimer as Teddy Wells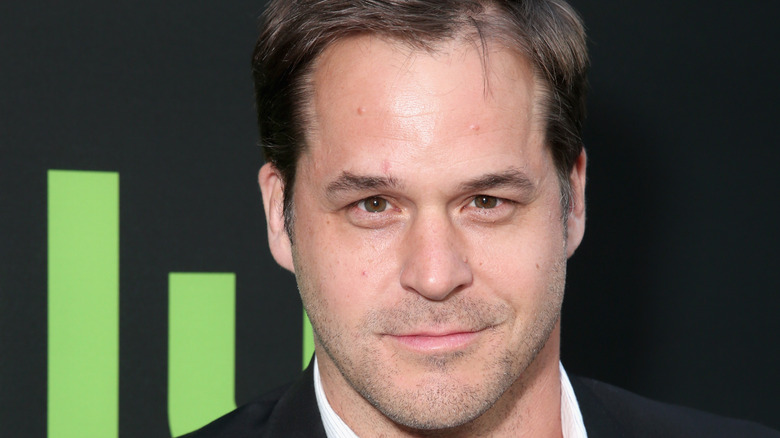 Todd Williamson/Getty Images
Detective Teddy Wells was Amy's boyfriend for a few months in the first two seasons of "Brooklyn Nine-Nine," but seeing as his primary interest was pilsners, Amy found him incredibly boring and dumped him at a romantic bed and breakfast. From that point on, as the series progressed and Amy and Jake became closer and closer romantically, whenever she would run into Teddy he would profess his love for her ... in the most boring way possible. It doesn't seem possible, but Kyle Bornheimer pulls it off.
Bornheimer has 88 acting credits to his name, diligently putting in the work as the "that guy" of various shows and movies, but he's anything but boring. In an interview with TV Insider, Bornheimer said: "I do have an affinity for innocent lugs. People who are positive but not always the brightest light in the room. Obliviousness is just a very fun note to play in acting."
He continued into that same character dynamic in his most recent show, "Avenue 5" on HBO, playing one half of a constantly griping couple on their luxury spaceship cruise. Unfortunately, the show was canceled after its second season, but it's still available to stream. And given Bornheimer's track record, he'll likely be inhabiting a new oblivious nerd soon enough.