Netflix Has Shut Down Blockbuster Yet Again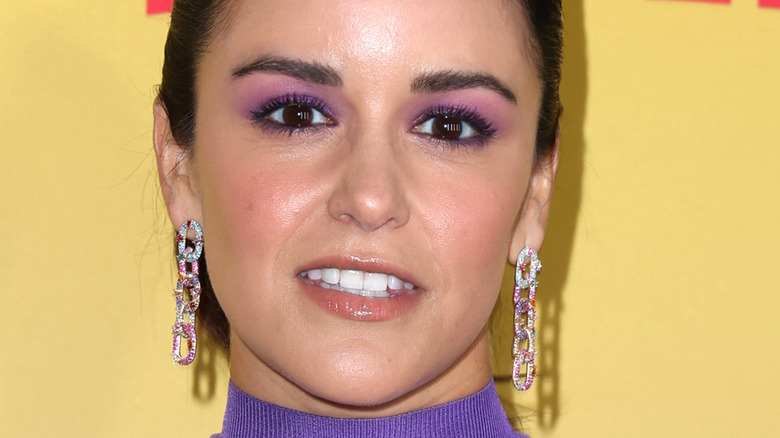 Phillip Faraone/Getty Images
Netflix must really not like Blockbuster. It was reported on Deadline today that the streaming giant canceled "Blockbuster" after just one season. Starring "Brooklyn Nine-Nine" star Melissa Fumero and "The Interview" star Randall Park, "Blockbuster" told the fictional story of a team of employees of America's last Blockbuster store and their trials of life and love all while trying to keep the brand relevant in today's streaming world. 
"Blockbuster," the single-camera sitcom, was released on the streamer in early November 2022 and it failed to ever appear in the top 10 of most watched shows on the service, according to Deadline. Half-hour comedies are often working at a disadvantage on the service, as metrics are measured by hours of a show watched.
Netflix's most successful shows, by nature, are their hour-long dramas such as "Stranger Things." There are exceptions to the rule, however, as lighter-hearted fare such as "Wednesday," "Cobra Kai," and "Never Have I Ever" have found success on the streamer. Netflix currently has the sitcom reboot "That '90s Show" on deck and they recently acquired "Girls5eva" over from Peacock for a 3rd season.
An ironic conclusion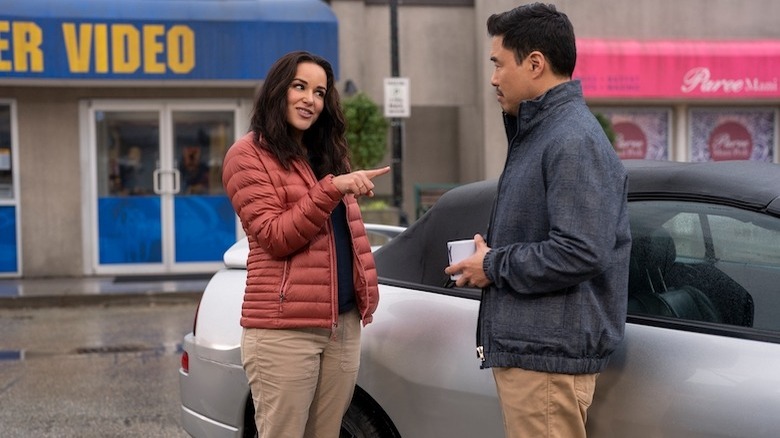 Ricardo Hubbs/Netflix
The cancellation of Netflix's "Blockbuster" can be considered quite ironic as there was once a time that the streamer was struggling to keep up with what was then a far more established brand. Back in the day, Blockbuster was the go-to store to rent movies from the VHS era all the way up through the advent of Blu-ray. The walls of the store were lined with the latest releases, and shelves in between filled the aisles with classic films, fun movie tie-in promos, and a slew of movie-related snacks.
That was until a small upstart called Netflix began offering movie fans disc rentals mailed to their home. Initially, Blockbuster laughed off the threat. They even started their own mail-away DVD service to compete (via Wired). There was no stopping the rental giant. Then Netflix hit them with a creative bit of ingenuity, free at-home streaming by subscription.
Undoubtedly, Netflix changed the game with its subscription-based streaming service. Fans could now access movies on demand just by opening an app on their TV or phone. No more late fees, no more having to drive to the store, and no more having to walk to the mailbox. It was all Netflix and chill from there.
After the dawn of streaming, Blockbuster briefly tried to get into the game and even passed on buying Netflix at one point. It all proved to be too much, and Netflix was among the companies that helped drive the demise of in-store rentals and Blockbuster as a retail chain. Now, they have killed their show — or at least the show about the company's last store — as well.