What Craig Robinson Has Been Doing Since Playing Darryl On The Office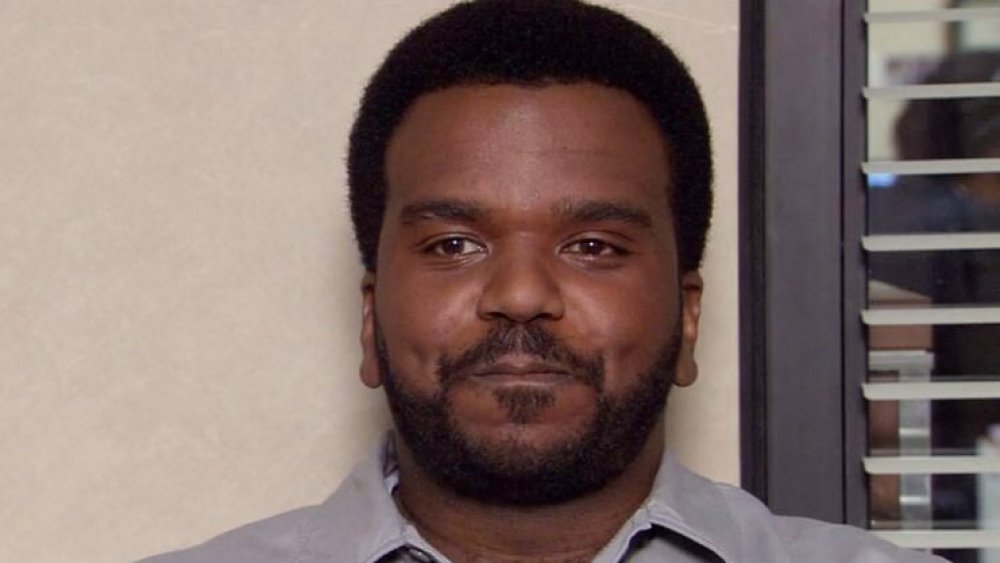 NBC
One of the best things about The Office, which began as a mid-season replacement and rose ahead of the pack to become one of the most beloved sitcoms of the past two decades, was its delightful cast of characters, played to perfection by some of Hollywood's funniest performers. From Steve Carell's unforgettable performance as Dunder-Mifflin's regional manager Michael Scott, to John Krasinski's constant smirking at the camera as salesman Jim Halpert, to Rainn Wilson's undeniably bizarre salesman Dwight Schrute, to Jenna Fischer's warm and caring Pam Beesly-Halpert, the incredible cast of The Office made the show special.
One of the series' most outstanding supporting characters was Darryl Philbin (Craig Robinson), who began the show as one of Dunder-Mifflin's warehouse crew, leading a pack of hard workers who bristled at Michael's awkward, bumbling attempts to befriend them all. Throughout the show, Darryl became an indispensable part of the staff, eventually moving upstairs to join the rest of the main cast of Dunder-Mifflin.
If you, like so many other Office fans, loved watching Darryl troll Michael, come up with catchy songs, and befriend his fellow co-workers, you've probably been wondering what Robinson has been up to since the show came to a close in 2013. Here's what the star has been doing since his final days as Darryl at Dunder-Mifflin.
Craig Robinson was an unsung hero of The Office
Throughout The Office's nine season run, Darryl spent a lot of his time butting heads with Michael Scott, whose abuse of office equipment and seeming fondness for workplace hazards never failed to be a thorn his side (at one point, Michael even yanked a ladder out from underneath Darryl, which resulted in a broken ankle). 
In later seasons, Darryl took up residence in one of the smaller offices upstairs after impressing a new investor in Dunder-Mifflin (played by Kathy Bates), and he formed intense bonds with other people in the office, even briefly dating Kelly Kapoor (Mindy Kaling) and becoming close friends with coworkers like Andy Bernard (Ed Helms). Outside of the office, he cared for his young daughter Jada, proving himself as a great parent.
By the end of the show, after starting a successful sports company called Athlead and leaving Scranton for Philadelphia, Darryl made a full-time move alongside Jim (his Athlead cohort) and Pam to Austin to run the company, reuniting with his ex-wife and living with her and Jada as a family again.
Craig Robinson has had a lot going on since The Office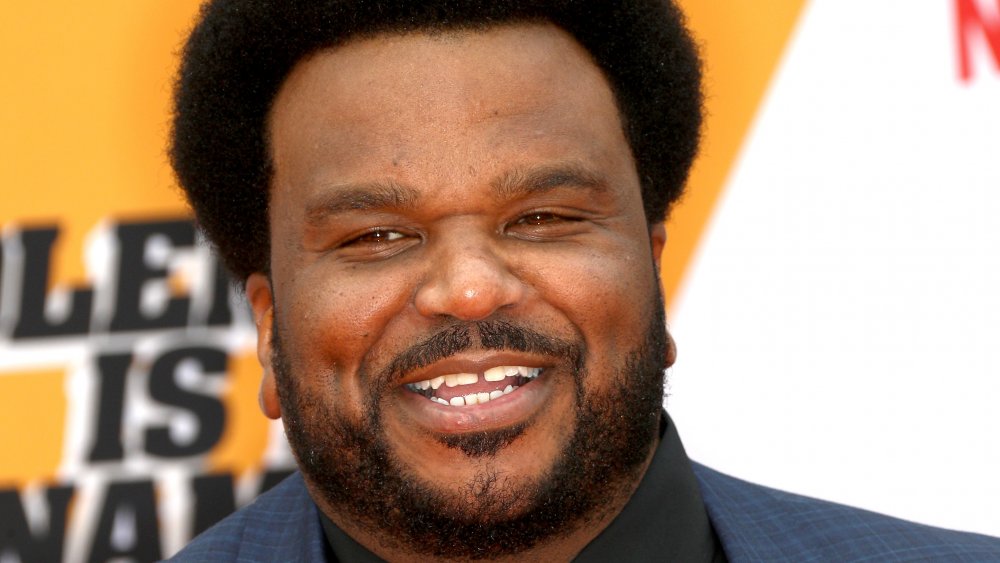 Frederick M. Brown/Getty Images
Since 2013, Robinson has kept plenty busy, most notably appearing on Brooklyn Nine-Nine, another sitcom led by Michael Schur, a longtime Office collaborator who worked closely with showrunner Greg Daniels (and even played Dwight's unsettling cousin Mose Schrute). Throughout that series' run — which started out on Fox, and continues on NBC after Fox canceled it in 2018 and the Peacock revived it — Robinson has popped up from time to time as Doug Judy, also known as the "Pontiac Bandit." 
A combined nemesis and inexplicably good friend to Jake Peralta (Andy Samberg), one of the precinct's most intrepid detectives, Doug shows up occasionally to lead Jake on wild goose chases, frequently outwitting the detective as he racks up more charges. However, after years of crime, Doug has grown tired of the chase, and he's passed on the title of "Pontiac Bandit" to his younger sister, retiring from his criminal trade to DJ bar and bat mitzvahs full time. 
Other supporting television roles beyond Dunder-Mifflin have included parts on The Cleveland Show, Mr. Robot, and Ghosted. Robinson has also appeared on the big screen in buzzy comedy projects like This Is The End, Zack & Miri Make a Porno, and Hot Tub Time Machine, in which he played one of the leading roles. It also just so happens that he contributed to Hot Tub Time Machine's soundtrack; his musical skills on The Office were no fluke, and his band, The Nasty Delicious (which pairs him with his brother Chris Rob), also performed with Seth Rogen for the comedian's Hilarity for Charity fundraiser.
Most recently, he's appeared in the Netflix original film Dolemite Is My Name alongside Eddie Murphy, as well as Jay and Bob Silent Reboot, and in 2020, he'll voice a mouse named Fleming in the Robert Downey Jr.-led Dolittle.
The Office may be over, but Robinson, a multi-talented performer, is just getting started — and if you want to re-watch his glory days as Darryl, cue up The Office on streaming and settle in to remind yourself of his career-making supporting turn.