15 Hilarious Movies Like Good Boys You're Going To Love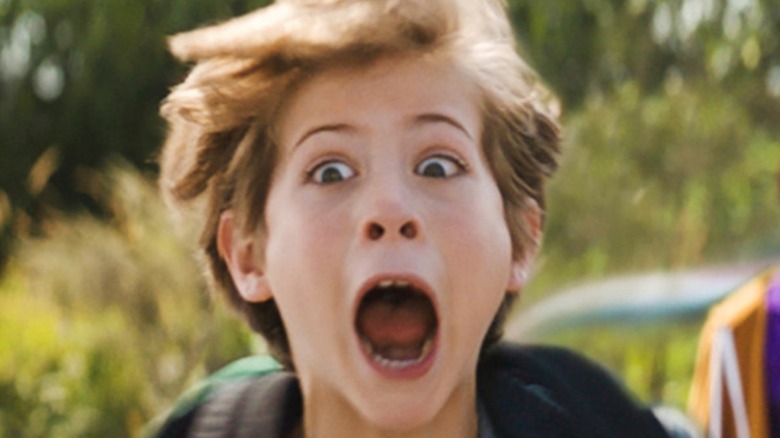 Universal Pictures
Written by duo Gene Stupnitsky and Lee Eisenberg and directed by Stupnitsky, "Good Boys" is one of the funniest movies of recent years. The film tells the story of three sixth-graders — played wonderfully by Jacob Tremblay, Brady Noon, and Keith L. Williams — as they attempt to attend a party held by the most popular kid in their grade. Eisenberg and Stupnitsky are no strangers to writing hilarious and iconic entertainment and are the duo behind perhaps the single greatest episode of "The Office," Season 4's "Dinner Party."
After laughing until you cry over and over again at the film's ridiculously raunchy and cringe-inducing moments, you're probably waiting impatiently for your next hilarious comedy fix. Fear not, as we've assembled a list of some truly wonderful comedies that will have you laughing, looking away in disgust, and crying your eyes out. Here are 15 hilarious movies like "Good Boys" you're going to love.
Wet Hot American Summer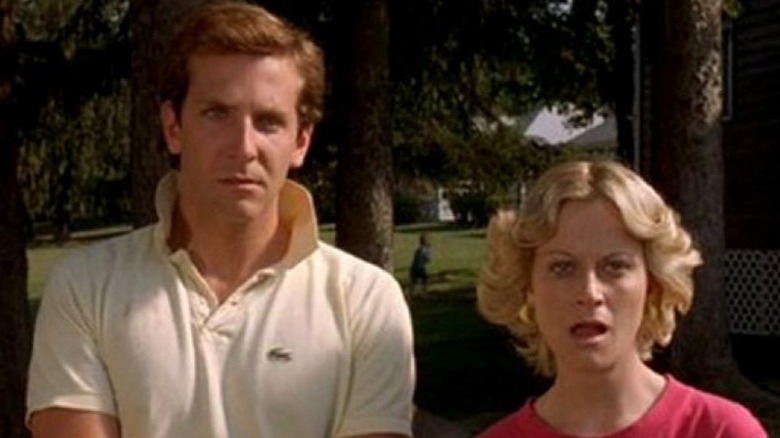 USA Films
David Wain's "Wet Hot American Summer" has an absolutely outstanding cast featuring a bevy of comedic superstars. The cast features performers such as Janeane Garofalo, Molly Shannon, Paul Rudd, David Hyde Pierce, Christopher Meloni, Ken Marino, Michael Ian Black, Amy Poehler, and Bradley Cooper. If you can believe it, there are even more stars, including voice actor extraordinaire H. Jon Benjamin as a can of vegetables (yes, you read that right). Perhaps the most impressive thing about the actors of "Wet Hot American Summer" is that practically everyone was a nobody at the time, so the film functions almost like a remarkable time capsule that captured a group of big-time comedy stars at the beginning of their careers.
The hilarious film is set on the very last day of summer camp in the blistering heat of 1981 and looks at a bevy of camp counselors as they deal with relationships and sexual frustrations as they prepare to finish off the year with a big camp-wide talent show. Though the film was a commercial and critical failure, "Wet Hot American Summer" has been re-evaluated as an essential comedy, and it even got a Netflix sequel television series and a documentary. Like "Good Boys," "Wet Hot American Summer" is a gloriously silly exploration of growing up.
Superbad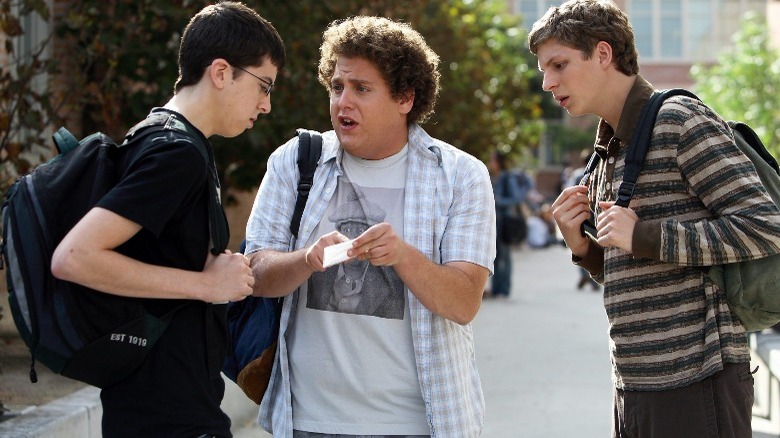 Sony Pictures Releasing
It's pretty clear that "Good Boys" was heavily influenced by Greg Mottola's glorious buddy-comedy coming-of-age classic "Superbad." The film looks at the lives of Seth (Jonah Hill) and Evan (Michael Cera), two best friends getting ready to graduate high school. Before going out into the world to different colleges, the pair are desperate to party and lose their virginity. It should be no surprise, however, that the plan is far more difficult than they anticipate. The film often plays out like a more adult version of "Good Boys," with Seth and Evan (alongside their friend Fogel, played by Christopher Mintz-Plasse) getting into a heck of a lot of chaos in their quest to integrate with their peers.
The film was a smash hit, turning a relatively small budget into a robust $170 million at the worldwide box office. The film has some great comic talent — it was written by the duo of Evan Goldberg and Seth Rogen, who also wrote "Pineapple Express" and "This Is the End." It also has some serious talent on screen. In addition to Cera, Hill, and Mintz-Plasse, there's also Bill Hader, Joe Lo Truglio, Dave Franco, and Emma Stone's very first cinema appearance.
Juno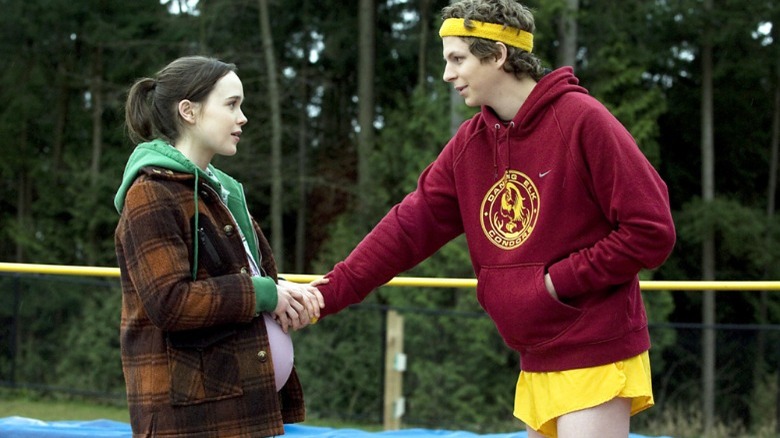 Fox Searchlight Pictures
Irresistibly charming and endlessly rewatchable, Jason Reitman's "Juno" made a surprising impact in awards season, earning four Oscar nominations including Best Actress, Director, and Best Picture. The film also won the award for Best Screenplay, which helped launch the career of Diablo Cody, who went on to create the TV series "United States of Tara" and wrote films like "Jennifer's Body" and "Young Adult."
The film stars Elliot Page as Juno MacGuff, a 16-year-old who makes a rather unfortunate discovery: she's pregnant. MacGuff is something of a social misfit, though she has her friend Leah (Olivia Thirlby) to lean on, as well as her love interest Paulie Bleeker (Michael Cera). MacGuff makes the decision to give the baby away for adoption and finds the seemingly perfect couple Mark (Jason Bateman) and Vanessa (Jeniffer Garner) Loring. However, the facade of perfection in the Loring family begins to fade away when MacGuff starts spending more time with them.
Though every second of "Juno" may not have aged perfectly, it is still a wonderful comedy full of amazing and unique slang, a wonderful soundtrack, and brilliant performances, especially from Page. If you love the endearing charm of "Good Boys," "Juno" is an excellent choice for your next watch.
Ted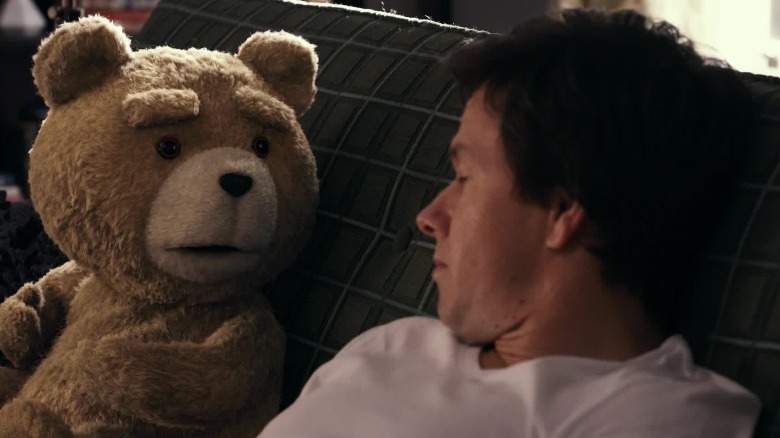 Universal Pictures
Bold, brash, gross, and full of hilarious jokes, Seth MacFarlane's "Ted" was a smash hit when it was released in 2012, bringing in a whopping $549 million at the box office, despite MacFarlane's concerns the film would bomb. The super talented MacFarlane is best known for creating smash-hit tv shows like "Family Guy," "American Dad," and "The Orville," and "Ted" marked his film directorial debut. He also co-wrote the film, which takes the basic concept of "Toy Story" and slaps it with a hard R.
In "Ted," John (Mark Wahlberg) has always dreamed his childhood teddy bear would come to life. John is special as his childhood wish actually comes true, and John and Ted (MacFarlane) — the stuffed bear — become best friends. But now that John's relationship with his girlfriend Lori (Mila Kunis) is getting serious, his life-long relationship with Ted is threatened. The film is downright filthy, which is something it clearly takes great pride in, making it an often uncomfortable — yet hysterical — watch. The outstanding cast also includes Joel McHale, Giovanni Ribisi, Patrick Warburton, Jessica Barth, and Patrick Stewart.
Blockers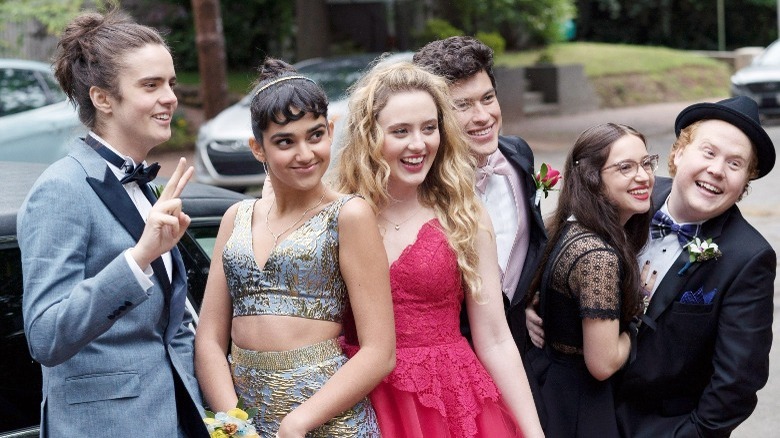 Universal Pictures
The whole idea of parents trying to stop their kids from dating, or — heaven forbid — having sex is a tried and true trope of the teen movie. That very concept gets a wonderful send-up and a highly sex-positive twist in "Blockers," directed by Kay Cannon. Leslie Mann, Ike Barinholtz, and John Cena all star in the film as parents desperately trying to stop their daughters from losing their virginity on prom night. They aren't exactly helicopter parents, but when they stumble upon a pact that the three girls have to lose their virginity, it spawns their mission to try and "save" their kids.
The film is a delight and follows the same vein as "Good Boys" in that it features a trio of youngsters on a mission involving a party, though it certainly has a more sexual edge. Somewhat surprisingly, most of the jokes are saved for the parents, and John Cena in particular shines, playing against his tough-guy wrestler persona and delivering a performance laced with sensitivity. The film was a hit with critics, and it also has an important message. As critic Isaac Feldberg of Cut Print Film explains, "With 'Blockers,' the bar for raunchy studio sex comedies has been raised to thrilling, unprecedented heights."
Pitch Perfect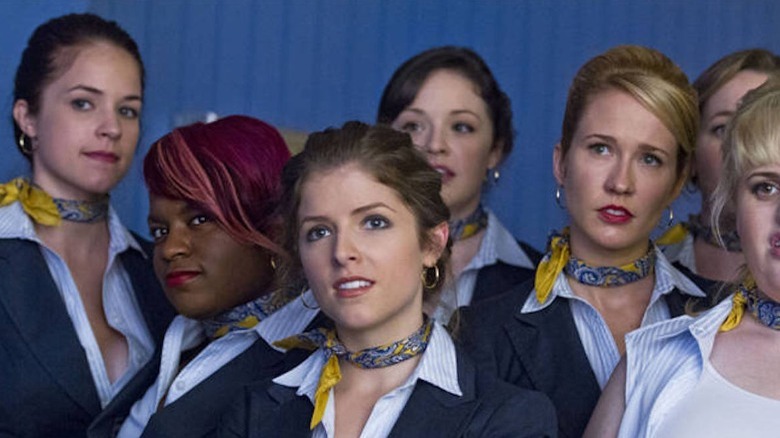 Universal Pictures
Aca-scuse-me? Also from director Kay Cannon, "Pitch Perfect" is a delightful musical romp dashed with some considerable gross-out humor and lewd jokes. The 2012 film is about Beca (Anna Kendrick), a wannabe music producer who finds her way into the all-female a cappella group, the Barden Bellas, at her college. While Beca would rather be anywhere but with the Barden Bellas at the start, she soon finds a bond with the other girls as they compete for the National acapella title. The film made a star out of many of its cast members, including Kendrick, Skylar Astin, Anna Camp, Brittany Snow, Ester Dean, Adam Devine, and Rebel Wilson.
The film had a big impact, launching a film trilogy and a hit song for Kendrick with "Cups (When I'm Gone)", which spawned a music video that has over 600 million views on YouTube. The film was a real breakout moment for Wilson in particular, who even does all her own singing in the film. While the film is a musical comedy, at its core, just like "Good Boys," it is a story all about friendship and the challenges friends can face. If watching the film makes you a fan of the world (trust us, it will) of "Pitch Perfect," it looks like even more is on the way, as Adam Devine is set to reprise his role in a "Pitch Perfect" TV series ordered by Peacock.
Game Night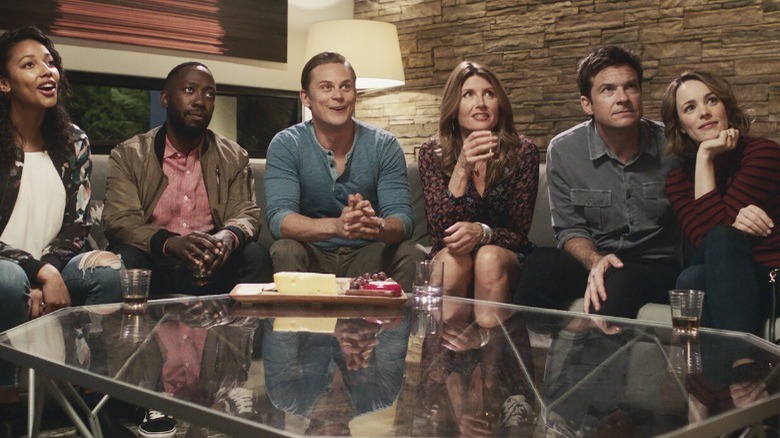 Warner Bros. Pictures
One of the very best and most underappreciated comedies of the 21st century, "Game Night" is a masterful exercise in comedy. Directed by John Francis Daley and Jonathan Goldstein, the film stars Jason Bateman and Rachel McAdams as Max and Annie, a husband and wife pair who met each other at a bar's trivia night. Their relationship revolves around their competitive gaming, and they regularly have their friends over for game nights. But one game night goes completely awry when it gets overshadowed by a kidnapping, spurring the group's competitive nature into action as they work together to solve the case.
The cast — which includes Kyle Chandler, Billy Magnussen, Sharon Horgan, Lamorne Morris, Kylie Bunbury, and Jesse Plemons — is uniformly outstanding, with Plemons, in particular, getting some seriously creepy, uncomfortable, and hysterical moments. It's Rachel McAdams, however, who shines brightest, delivering one of the best performances in recent memory. Indeed, if the Academy Awards paid more attention to comedy, she no doubt would have been nominated for an Oscar. The film is an unexpected surprise filled with genuine twists, a great sense of humor, and a wonderful air of competitiveness that propels the film forward. Don't let it pass you by.
There's Something About Mary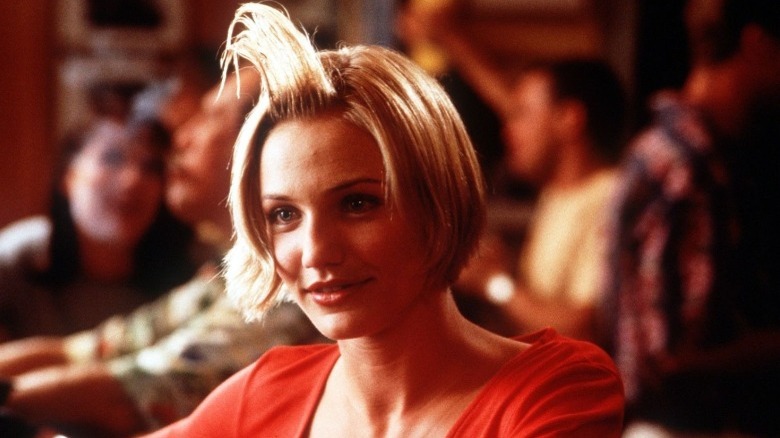 20th Century Fox
Ted (Ben Stiller) is stuck in the past. After a prom night disaster, he lost his chance to go out with his dream girl Mary Jensen (Cameron Diaz). Now approaching 30, Ted is still completely in love with Mary. The geeky Ted hires a private investigator to track her down and discovers that Mary is quite the heartthrob. Ultimately, he decides to make his way down to Miami — where Mary lives — to try and win her heart, though his journey is surprisingly perilous. But that's not all — in order to win her heart, he's going to have to beat out some serious competition, including characters played by Matt Dillon, Chris Elliott, and Lee Evans.
One of the great comedies of the 1990s, the Farrelly brothers confirmed they were major talents with "There's Something About Mary," and they had been on the radar since 1994's "Dumb and Dumber." The pair went on to make comedies like "Me, Myself & Irene," "Shallow Hal," and "Stuck on You," but it's fair to say "Mary" is their crowning achievement. That's in part to a wonderful script the brothers wrote and tremendous performances from Ben Stiller and Cameron Diaz. There's a particularly cringeworthy scene involving some hair gel that might make you a bit queasy, but the film is all the better for it.
Neighbors 2: Sorority Rising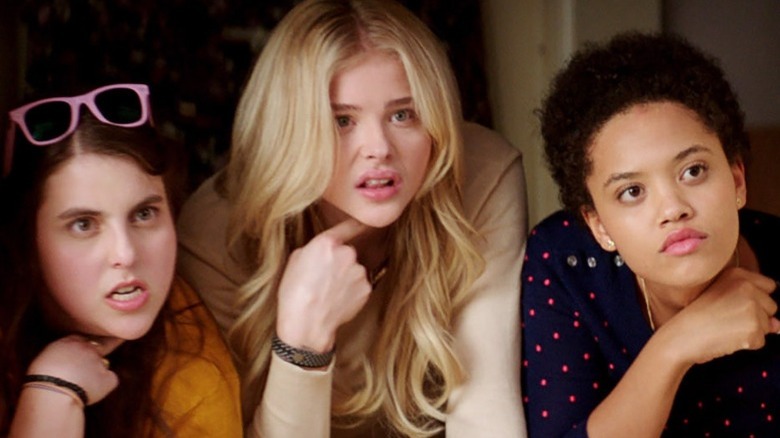 Universal Pictures
The Radner's have been through an awful lot. They thought they found the house of their dreams before a fraternity moved in next door, and through plenty of scheming, Mac (Seth Rogen) and Kelly (Rose Byrne) get the sorority shut down, and peace is theirs once again. In "Neighbors 2: Sorority Rising," the Radner's are preparing to sell their house and finally have a buyer, but their bad luck continues when a sorority moves in next door. The sorority, Kappa Nu, created by Shelby (Chloe Grace Moretz), Beth (Kiersey Clemons), and Nora (Beanie Feldstein), may just be an even bigger threat than the fraternity, sending Mac and Kelly back onto the battlefield.
The film takes everything that made the first film work — chaos, chaos, and a bit more chaos — and amps it up to eleven, delivering non-stop laughs along the way. Moretz, Clemons, and Feldstein are terrific and feel like an even more credible foe to the Radner's than the fraternity in "Neighbors."
Long Shot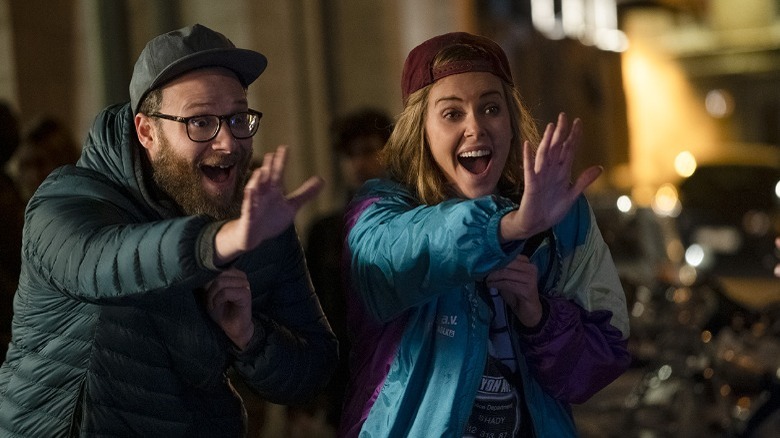 Lionsgate
Another underappreciated gem, Jonathan Levine's "Long Shot" is a delightful romantic comedy with a political edge. Seth Rogen stars as Fred Flarsky, a journalist who is very much a free spirit, which often gets him in serious trouble with his work. At a party, Flarsky runs into Charlotte Field (Charlize Theron), a massively accomplished and influential politician. Flarsky discovers that Field was actually his former babysitter, and he was absolutely infatuated with her growing up. The two seem to strike up an instant connection, and while Field decides to campaign for president, she hires Flarsky as her speechwriter in an attempt to stay close to him — despite drawing the ire of her staff.
Thanks to the scintillating chemistry between Rogen and Theron, the film is an absolute joy, as the central romance is entirely believable and feels very genuine. The rest of the cast is a joy and features an impressive comedic stable, including June Diane Raphael, O'Shea Jackson Jr., Bob Odenkirk, Ravi Patel, and more.
The Heat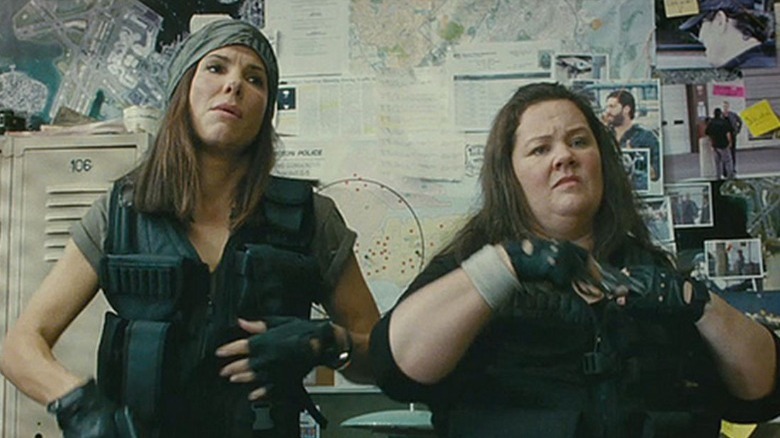 20th Century Fox
The unstoppable force — better known as director Paul Feig ("Bridesmaids," "A Simple Favor," "Spy") — brought together two major movie stars, Melissa McCarthy and Sandra Bullock, in the 2013 buddy cop comedy "The Heat." Bullock is Sarah Ashburn, an FBI agent who arrives in Boston to take down a drug lord so she can get a major promotion, hoping that her achievement will overshadow the fact that she struggles to work with others. In order to succeed, she has to pair up with Detective Shannon Mullins (McCarthy), a cop who shares the same passion for going solo.
Hilarious and ridiculous moments like trying to save a man from choking keep the film going at a breakneck pace, and the chemistry between Bullock and McCarthy is exquisite. While Bullock is terrific, it's McCarthy who is undoubtedly the film's MVP. The actress is a gifted physical comedian, and her willingness to do whatever it takes in any role has made her a superstar. She injects the movie with wonderfully unstable and raw energy that's a joy to behold, making "The Heat" another ace in the deck for Feig.
21 Jump Street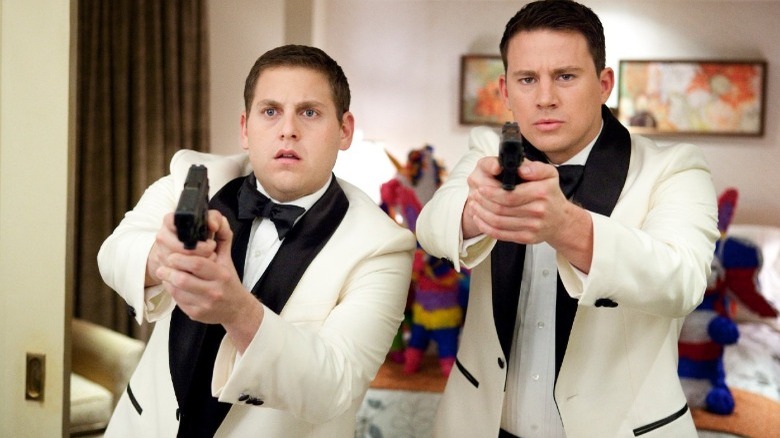 Columbia Pictures
Schmidt (Jonah Hill) and Jenko (Channing Tatum) were in different worlds in high school. Schmidt buried his head in the books, while Jenko was an underachieving yet popular athlete, but both of them have bad memories of their prom night. Years later, the pair reunite at the police academy and become unlikely friends. When a new synthetic drug hits the streets, Schmidt and Jenko are forced to face their worst fears as they are assigned to a scheme that infiltrates high schools to find the source of the drugs. The duo enlists undercover as high schoolers, and endless shenanigans ensue as they attempt to unearth the drug ring.
It's fair to say that "21 Jump Street" was a complete and total surprise. Though Tatum wasn't sure he'd be able to pull off a comedy, he's a natural and brings a brilliant dimension to his character. Hill, unsurprisingly, is hilarious, and the film is a great reminder that he's a gifted comic actor. But most importantly, the two have fantastic chemistry that keeps the film chugging ahead. The movie was a big hit, earning an impressive $201 million at the worldwide box office, and also got a sequel, "22 Jump Street," that is every bit as funny as the first film.
Everybody Wants Some!!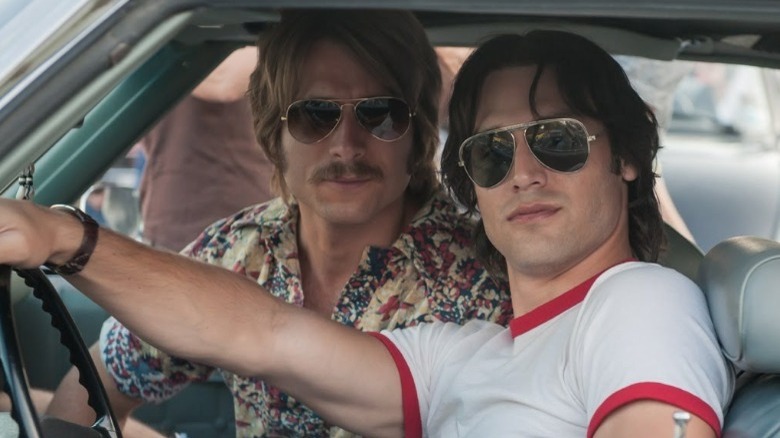 Paramount
Richard Linklater's charming, laidback, and wondrous "Everybody Wants Some!!" is endlessly watchable. The film stars Blake Jenner as Jake, a college athlete in 1980s Texas who moves into a communal house with his baseball team. Coming from all walks of life, the team navigates college life full of sex, romance, relationships, and the trials and tribulations of becoming an adult. The outstanding ensemble cast also features Zoey Deutch, Tyler Hoechlin, Ryan Guzman, Glen Powell, Wyatt Russell, and Austin Amelio.
Linklater is a gifted filmmaker that can tackle virtually every genre, but "Everybody Wants Some!!" feels almost like a spiritual successor to his smash-hit "Dazed and Confused" from 1993. The film was a critical success, with reviewers praising the wonderful soundtrack, great cast, and charming story. For MovieFreak, Sara Michelle Fetters says, "The movie respects its audience in a way few of these coming-of-age comedies ever do," while Olly Richards for NME observes that the film "breezily tackles the meaning of life."
American Pie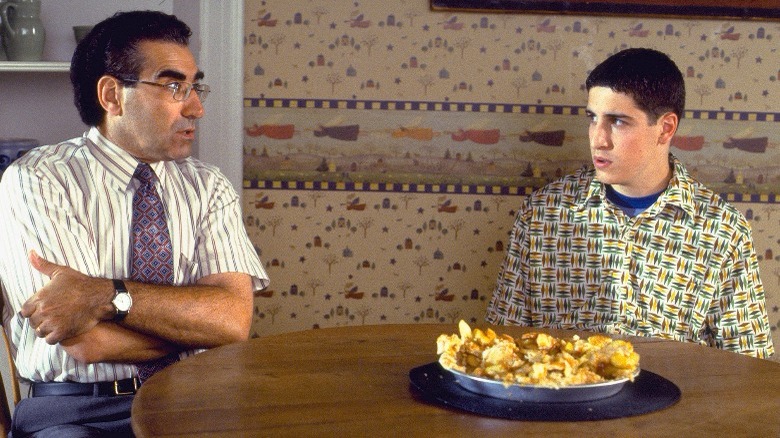 Universal Pictures
The classic raunchy teen comedy "American Pie" broke new ground in 1999 and changed the game in comedy. The film follows a group of four guys (Jason Biggs, Chris Klein, Eddie Kaye Thomas, and Thomas Ian Nicholas) who pledge to lose their virginity before graduating high school, alongside their classmate Stifler (Seann William Scott), who has already lost his.
It's genuinely challenging to describe just how much of an impact "American Pie" had on teen comedies. The film raked in a remarkable $235 million worldwide on a paltry $11 million budget, and along the way, it paved a formula for teen sex comedies that countless others tried to copy. The film also spawned a franchise, including three direct sequels, "American Pie 2," "American Wedding," and "American Reunion." That's not all, as the legacy of "American Pie" also includes five direct-to-DVD spin-offs, including "American Pie Presents: Band Camp," "Beta House," and "The Book of Love." The film, directed by Paul Weitz and written by Adam Herz, features so many gifted comedic talents, including Mena Suvari, Tara Reid, Alyson Hannigan, Natasha Lyonne, and "Schitt's Creek" star and co-creator Eugene Levy as Jim's father. One thing is for sure — you'll never look at an apple pie the same way again.
Booksmart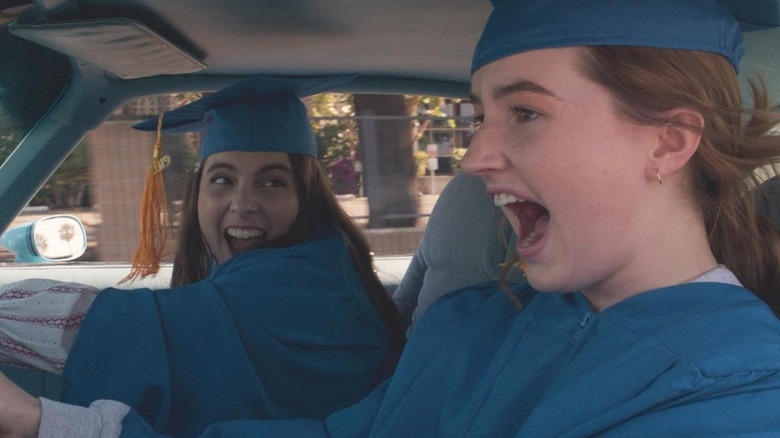 United Artists
What if you spent your entire high school experience working hard, studying, and missing every single party in order to get into the school of your dreams? That's the case for Molly (Beanie Feldstein) and Amy (Kaitlyn Dever), best friends deeply devoted to the scholastic process. On the final day of school, the duo discovers that many of their peers also got into their dream schools while partying, causing them to do some serious reflecting. The revelation makes one thing clear: They are determined to have the complete high school experience, all on their last official night as high school students.
Just like "Good Boys," "Booksmart" is about people figuring out how to fit in and what it really means to be accepted by your peers. And at their core, they are both also stories about the importance of friendship. Actress Olivia Wilde's directorial debut is a fabulous movie that keeps the laughs going and features some inspired camerawork to boot. This is definitely a coming-of-age film you need to see.