What The Cast Of Pitch Perfect Is Doing Today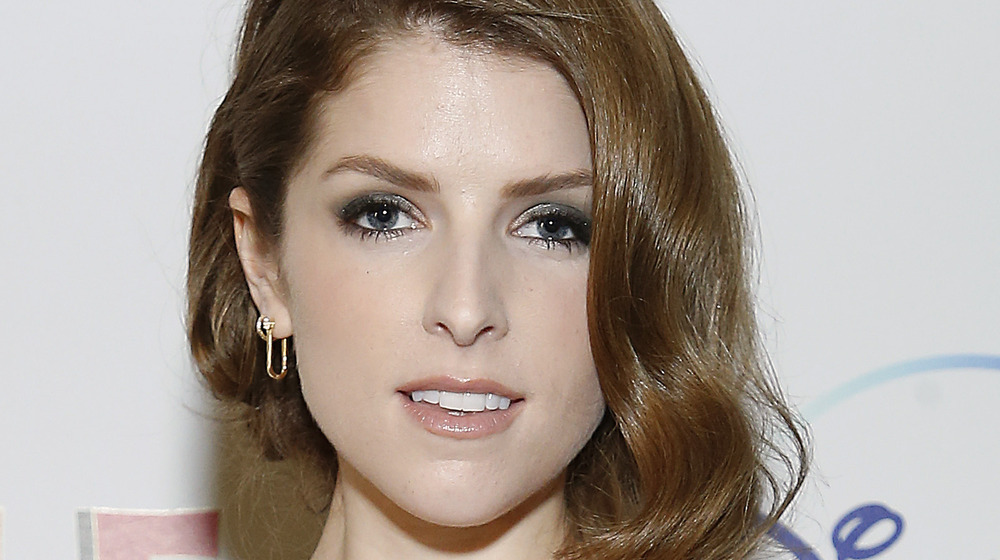 John Lamparski/Getty Images
2012's Pitch Perfect tells the story of Beca, an aspiring music producer who reluctantly joins the all-female a cappella squad at her new college. There, she finds sisterhood, love, and her own voice — literally and figuratively. 
Based on a non-fiction book about the highly competitive world of college singing competitions, Pitch Perfect became one of those films audiences just couldn't stop talking about. Though it opened with a relatively small release, the movie quickly garnered critical acclaim and eventually rode a word-of-mouth wave to more than $115 million at the box office. It also managed to score a hit song in the form of "Cups (When I'm Gone)." Most impressively of all, Pitch Perfect helped make stars of several members of its young cast, and boosted some of its more established cast members into becoming even bigger Hollywood players. From the leading ladies to the scene-stealing supporting players, this is what the cast of Pitch Perfect is up to now.
Anna Kendrick - Beca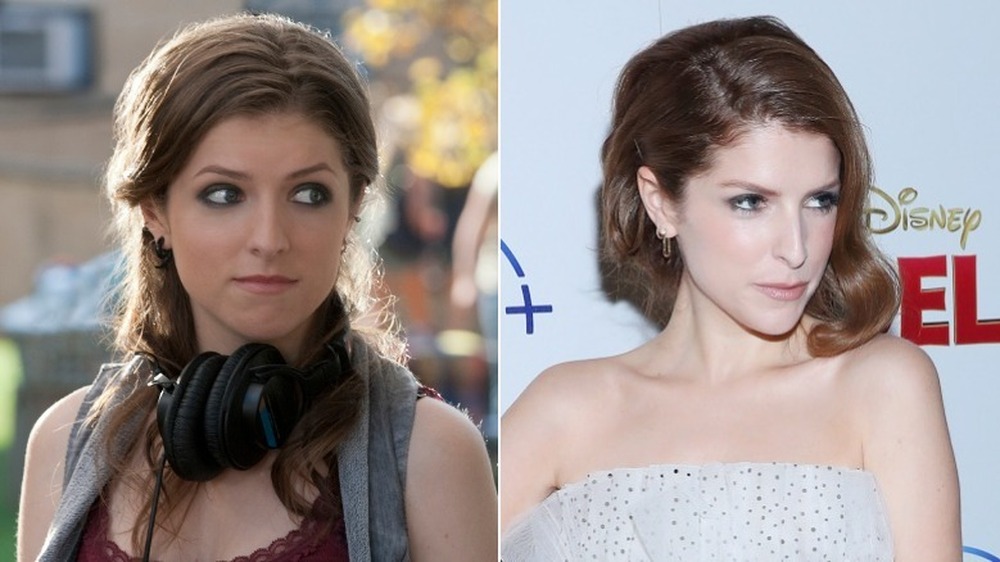 Bennett Raglin/Getty Images
Anna Kendrick was already well on her way to major stardom when Pitch Perfect arrived. In the years before the movie debuted, she'd already appeared in the Twilight franchise and cult favorite Scott Pilgrim vs. the World. Most impressively, she'd earned her first Oscar nomination in 2010, for her work alongside George Clooney in Up in the Air. But the role of Beca, the Barden Bellas' unlikely new leader, catapulted Kendrick to new levels of fame. This high profile came about not just because of the film's runaway success, but because of the chart-topping power of "Cups," which became a viral sensation after the film's release.
Kendrick returned to play Beca in both Pitch Perfect sequels in the following years. The films' word-of-mouth blockbuster status has also meant that she's been plenty busy on other projects. Since Pitch Perfect wowed moviegoers all over the world, Kendrick has appeared in everything from mumblecore romcoms like Drinking Buddies to Disney fantasy hits like Into the Woods to animated smashes like Trolls. Most recently, she starred in the first season of the HBO Max series Love Life. 
Rebel Wilson - Fat Amy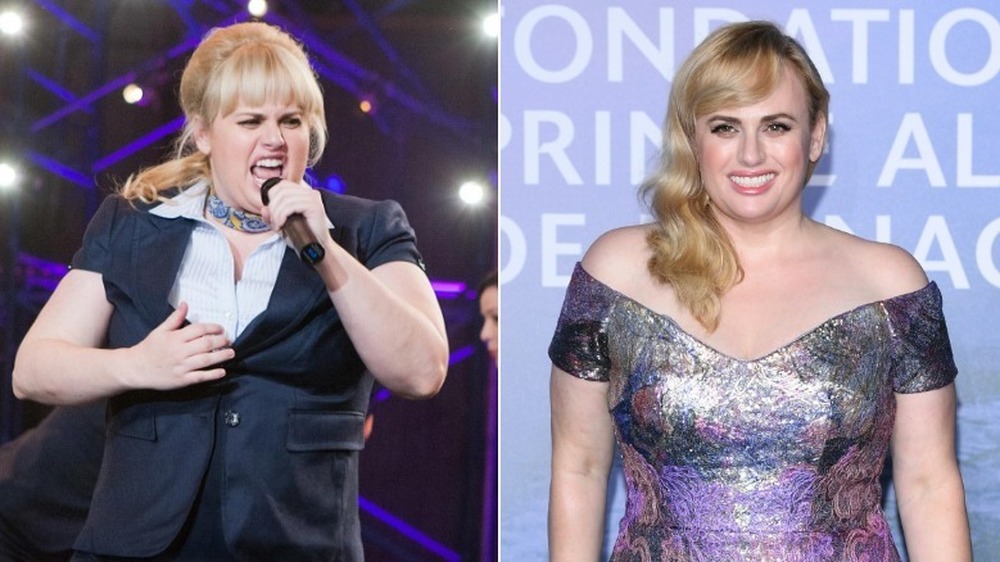 Pascal Le Segretain/Getty Images
After making a name for herself in her native Australia on comedy series like Pizza and The Wedge, Rebel Wilson made the leap to Hollywood in the early 2010s. She quickly established herself as a scene-stealer in films like Bridesmaids and Struck by Lightning. As Fat Amy in Pitch Perfect, Wilson was again able to show off her talent for bizarre comic timing, but also her ability to handle romantic comedy, something that's helped to define her career since.
Not long after Pitch Perfect became a sleeper hit and made Wilson into a household name, she landed her own romantic comedy TV series, Super Fun Night. Though it only ran for one season, it cemented her broad appeal as a romcom star. More films soon followed, including How to Be Single, Isn't It Romantic?, and the caper comedy The Hustle, in which Wilson starred alongside Anne Hathaway.
More recently, Wilson has returned to Australian TV for the series Les Norton. She has also appeared in the Oscar-winning Jojo Rabbit, and the now-notorious Cats. Wilson has also explored reality TV by hosting series like Last One Laughing and Pooch Perfect. Even amidst that busy schedule, she made her way back for both Pitch Perfect sequels.
Anna Camp - Aubrey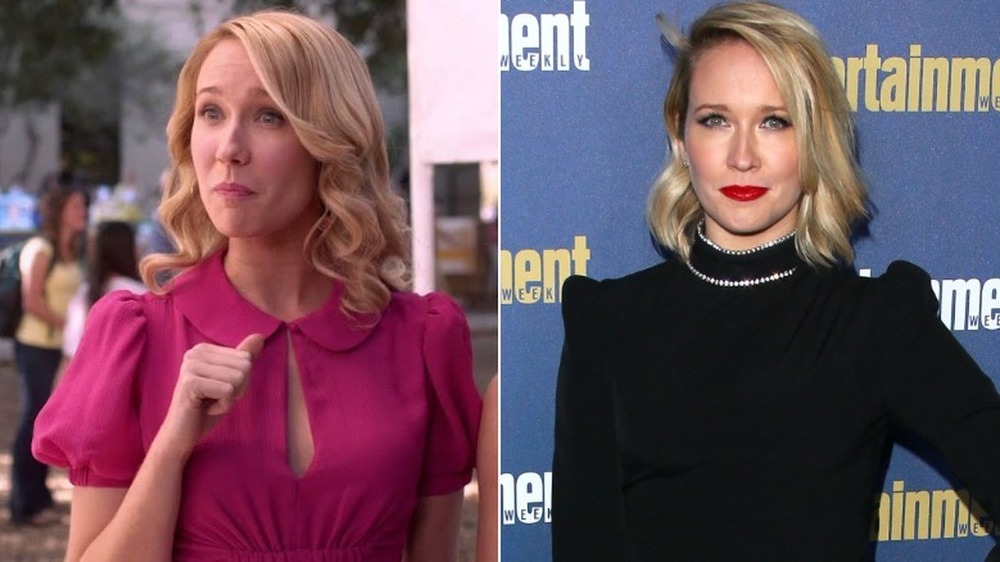 Jean Baptiste Lacroix/Getty Images
When Pitch Perfect arrived in 2012, many viewers already recognized Anna Camp, thanks to her recurring role on the HBO hit True Blood and guest appearances on series like Mad Men and The Office. Like so many other stars of the film, though, her time as a Barden Bella catapulted her career to even greater heights. As Aubrey, the Bellas' leader who grows to grudgingly accept and then embrace Beca's way of doing things, Camp proved that she's game to play the straight man in the midst of wacky comedy. This sets her apart, and Hollywood took notice.
More major roles soon followed in Pitch Perfect's wake. Camp returned to finish out True Blood's run on HBO and landed major appearances on other TV series, including The Mindy Project, Good Girls Revolt, and Unbreakable Kimmy Schmidt. In addition to both Pitch Perfect sequels, she also booked films including The Wedding Year, The Lovebirds, Here Awhile, Cafe Society, and more. More recently, she put her singing and comedy talents to good use once again by starring on the ABC sitcom Perfect Harmony and appearing in Shudder's 2020 Creepshow Holiday Special: Shapeshifters Anonymous.
Brittany Snow - Chloe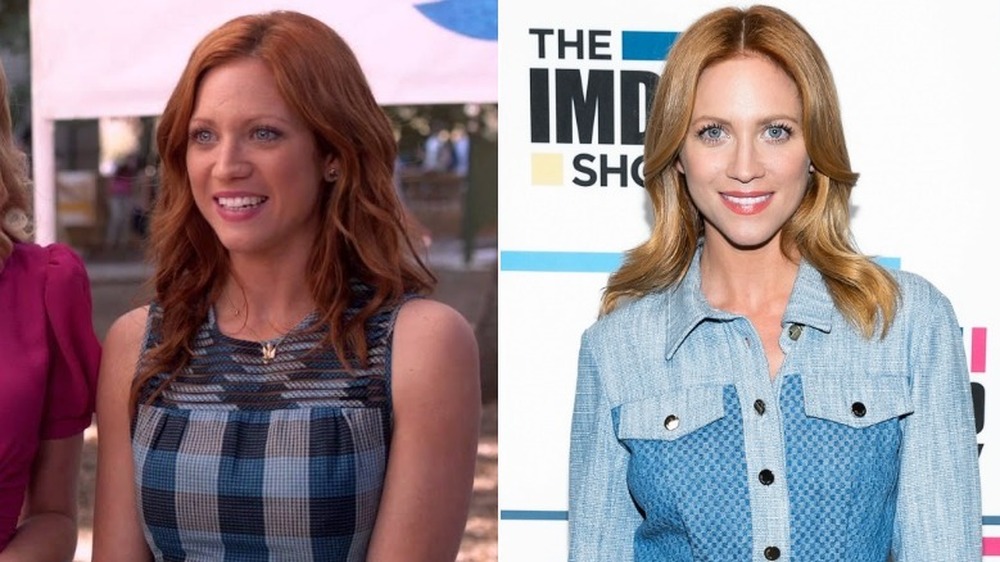 Rich Polk/Getty Images
Brittany Snow's breakthrough came more than a decade before Pitch Perfect, when she was cast on the soap opera Guiding Light as a teenager. She worked throughout the 2000s on shows like American Dreams and Nip/Tuck and in films like John Tucker Must Die and Hairspray, distinguishing herself as a uniquely versatile talent. As Chloe, the Barden Bella who brings Beca into the fold and therefore changes the game for the team, Snow continued to showcase her range: Kind-hearted Chloe is a far cry from Hairspray's catty Amber.
Like her Pitch Perfect co-stars, Snow rode the wave of the film's success to various new opportunities, while also finding time to play Chloe again in both of the film's sequels. In the years since the first movie's debut, she's worked on TV series including Ben and Kate and Full Circle, and appeared in films ranging from military drama Bushwick to the romantic comedy Someone Great. In 2019, Snow moved into directing: She helmed the short film Milkshake, which she also wrote.
Skylar Astin - Jesse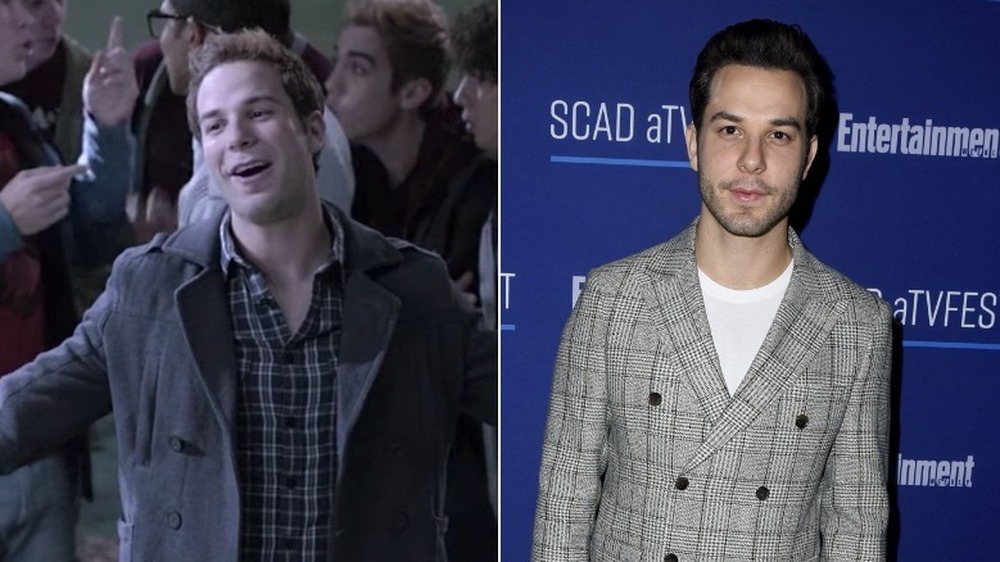 Vivien Killilea/Getty Images
After beginning his career on stage in musicals like Spring Awakening, Skylar Astin transitioned into film and television in the late 2000s. He landed his breakthrough role in Pitch Perfect's Jesse, Beca's love interest. While Beca works to change the Barden Bellas, Jesse does his part to evolve their male counterparts, the Treblemakers. Naturally, sparks fly.
Playing Jesse in Pitch Perfect opened a number of doors for Astin. He returned for Pitch Perfect 2 in 2015, but didn't stick around for Pitch Perfect 3 – perhaps because he was busy plying his musical comedy talents in other projects. You can see and hear Astin's post-Pitch Perfect work as both a singer and actor in everything from Crazy Ex-Girlfriend to Trolls: The Beat Goes On. In 2020, he joined the cast of the acclaimed NBC musical comedy series, Zoey's Extraordinary Playlist. It's a perfect fit for Astin's talents.
Adam DeVine - Bumper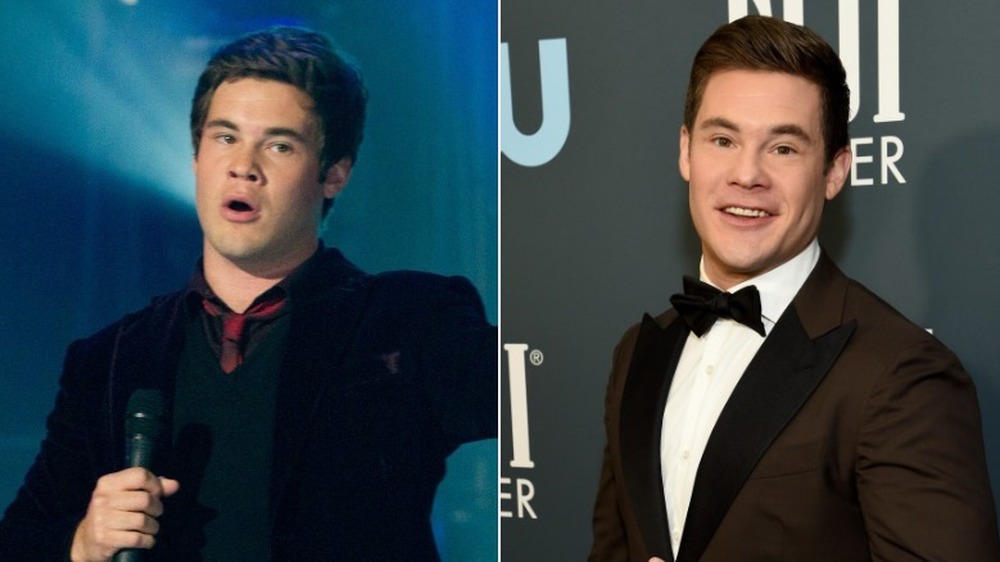 Michael Kovac/Getty Images
After spending the 2000s building his career through small film and TV roles and viral videos on YouTube, Adam DeVine broke through in a big way in 2011. That's the year he, alongside co-creators Anders Holm, Blake Anderson, and Kyle Newacheck, launched Workaholics, a Comedy Central series that propelled him to new opportunities. A year later, Pitch Perfect came along, and his role as lead Treblemaker Bumper launched DeVine into even more impressive heights.
DeVine returned to play Bumper for Pitch Perfect 2 and continued making Workaholics alongside his co-creators until 2017. He's been plenty busy with a host of other projects as well, ranging from films to TV series. On the big screen, DeVine has appeared in films like Isn't It Romantic (alongside Pitch Perfect love interest Rebel Wilson), The Intern, Why Him?, When We First Met, and Jexi, while his TV roles include his own series, Adam DeVine's House Party, as well as Modern Family and Drunk History. DeVine has also explored voice acting in animated projects: He's played Pizza Steve on Uncle Grandpa, starred as Sam on Green Eggs and Ham, and, most recently, voiced a key role on the animated comedy series The Freak Brothers. Perhaps most impressively, DeVine scored a major role in 2019 as one of the title characters on the acclaimed HBO comedy series The Righteous Gemstones.
Ben Platt - Benji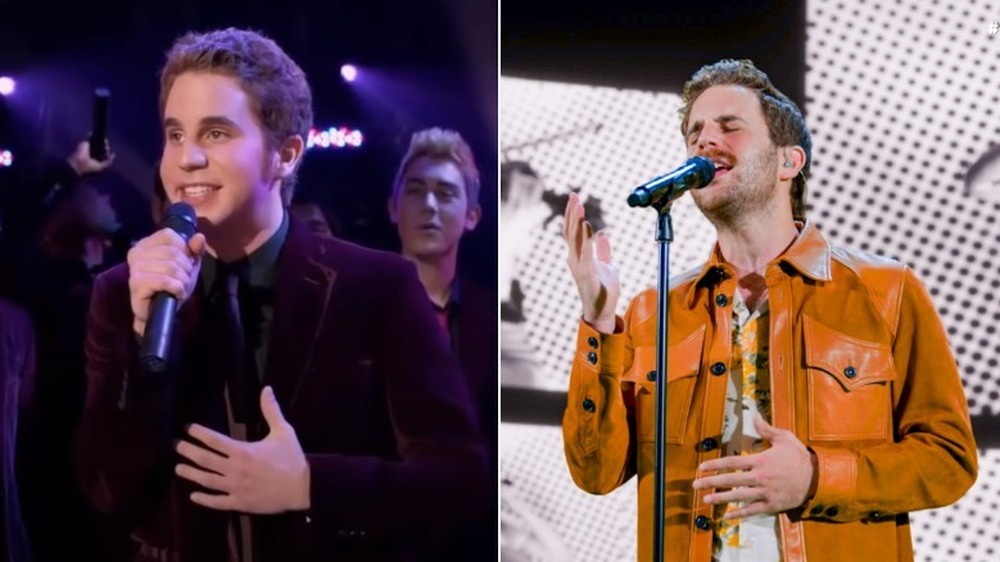 Getty Images
Ben Platt began his career on the stage. He made breakthroughs on two different fronts in 2012 when he joined the Chicago cast of The Book of Mormon and landed his first major film role in Pitch Perfect. As Benji, a shy new member of the Treblemakers who loves singing and magic, he won hearts and acclaim, and his star soon began to rise. Major fame arrived when he joined the cast of the Broadway hit Dear Evan Hansen: Platt originated the title role, for which he won a Tony, a Grammy, and an Emmy.
Since Dear Evan Hansen, Platt's kept busy. He played Benji one more time in Pitch Perfect 2, took on the starring role in the Netflix series The Politician, and has enjoyed a successful singing career. He's also made the jump to movie musicals: Platt landed the starring role in the film adaptation of Dear Evan Hansen, and secured a part in Richard Linklater's adaptation of Merrily We Roll Along.
Hana Mae Lee - Lilly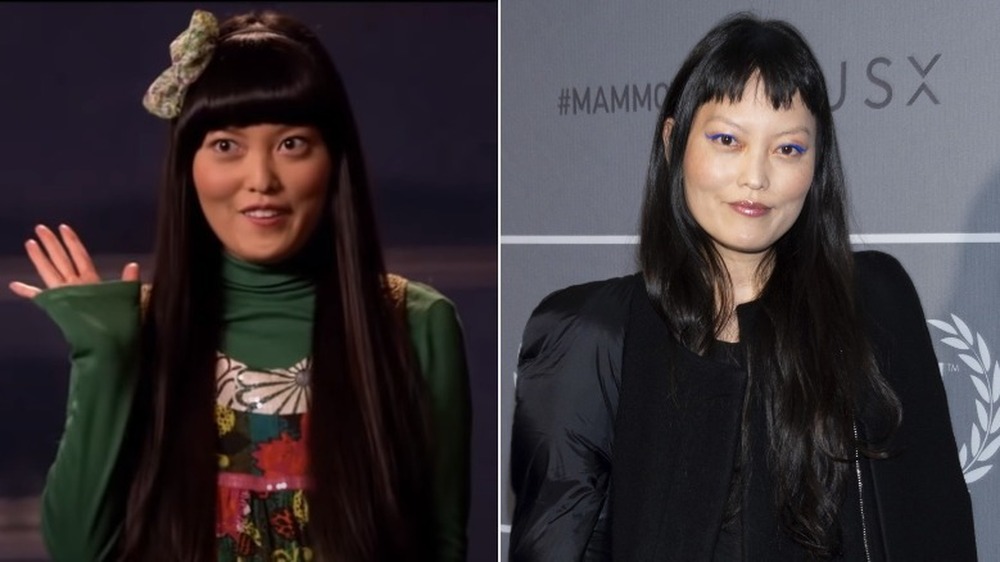 Michael Bezjian/Getty Images
After beginning her career as a model, Hana Mae Lee built an acting resume through small roles on shows like Mike & Molly and Workaholics before landing the role of Lilly in Pitch Perfect. Soft-spoken and eccentric, Lilly slowly reveals herself to be a scene-stealer among the Barden Bellas, especially after the rest of the team realizes she has incredible beatboxing skills.
Lee and her beatboxing returned for both Pitch Perfect sequels, but she's also used the years since the film became a hit to showcase her range as an actress and comedic performer. Her film credits include the horror-comedy The Babysitter and its sequel, The Babysitter: Killer Queen, the hip-hop drama Love Beats Rhymes, and the horror film Phobias. Her TV credits include Patriot, Haunters: The Musical, Perpetual Grace LTD, and Those Who Can't. Lee has made it clear that she's interested in a wide range of projects: Not everyone signs on to a puppet-animated horror film (Abruptio) and a crime comedy featuring nuns (Habit) within the space of a few years, but that's exactly how Lee rolls.
John Michael Higgins - John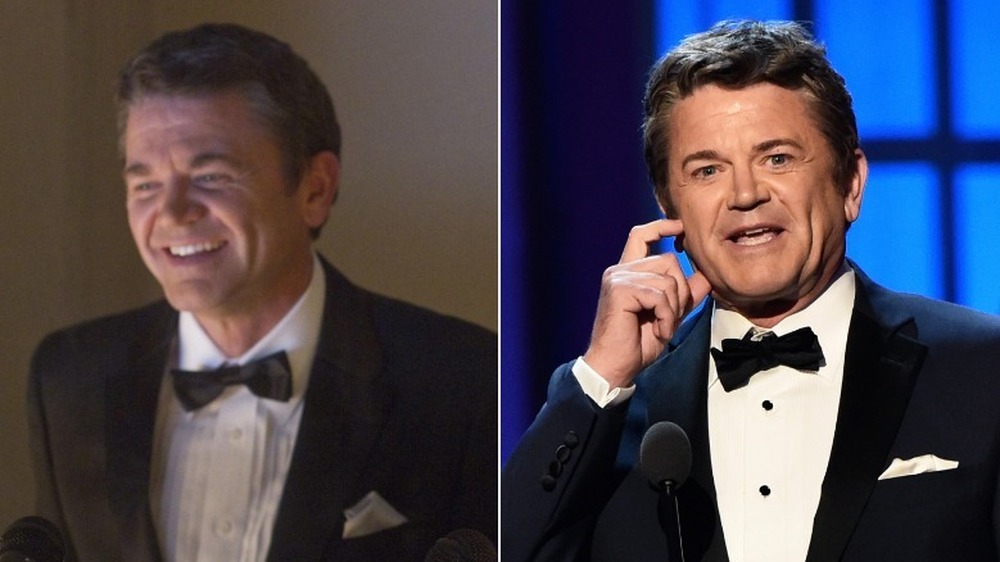 Alberto E. Rodriguez/Getty Images
John Michael Higgins had already been a prolific comedy star for more than a decade when Pitch Perfect came along. After spending the 1990s building up a resume of smaller roles, Higgins became a cult comedy icon when he joined the cast of the improvisational masterpiece Best In Show. More roles soon followed, including in Best In Show director Christopher Guest's other classics, A Mighty Wind and For Your Consideration. In Pitch Perfect, Higgins lent his distinctive voice and off-kilter comedy stylings to the role of John, one of two commentators at the a cappella competitions.
Higgins has further cemented his brand of scene-stealing comedy gold in the years since Pitch Perfect, with roles in TV series like Happily Divorced, Wilfred, Great News, and the recent reboot of Saved by the Bell, as well as films ranging from Sundown to Shimmer Lake. He returned for both Pitch Perfect sequels, and has also become an accomplished voice actor, with roles in projects like Doc McStuffins, Rise of the Teenage Mutant Ninja Turtles, and Big Hero 6: The Series.
Elizabeth Banks - Gail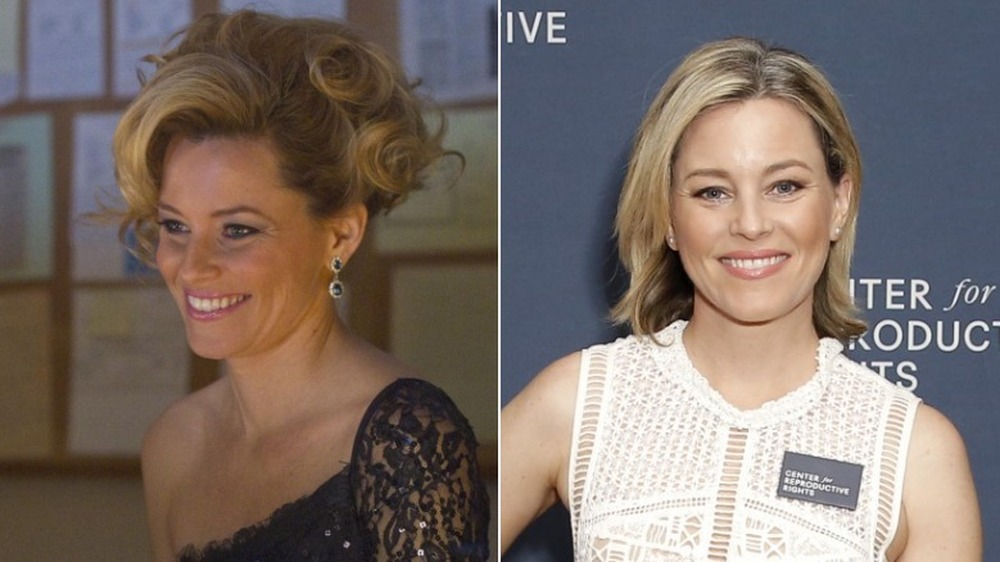 Rachel Murray/Getty Images
Elizabeth Banks broke through in the early 2000s with a string of now-famous live-action roles in projects including Wet Hot American Summer, Spider-Man, Catch Me if You Can, and Seabiscuit. More roles, including a guest-star spot on Scrubs and a scene-stealing turn in the The 40-Year-Old Virgin, soon came along to prove her comedy prowess. By the time Pitch Perfect arrived, Banks was one of the biggest stars in its cast. She was also, as a producer, one of the people most responsible for bringing the story to the screen in the first place.
The same year that Pitch Perfect was released, Banks co-starred in another megahit project: The Hunger Games. This launched a sci-fi action franchise that helped keep her busy (and wearing fabulous wigs as the lovable Effie Trinket) for the next several years. She returned for each Hunger Games sequel and each Pitch Perfect sequel, making her directorial debut in Pitch Perfect 2. In between these projects, she also found time for roles in Power Rangers, Wet Hot American Summer: First Day of Camp, Wet Hot American Summer: Ten Years Later, and The LEGO Movie. Recently, Banks took on a dramatic role on the acclaimed FX series Mrs. America, and has continued to build her resume as a director and producer through projects like 2019's Charlie's Angels reboot.