Did Rebel Wilson Really Sing In Pitch Perfect?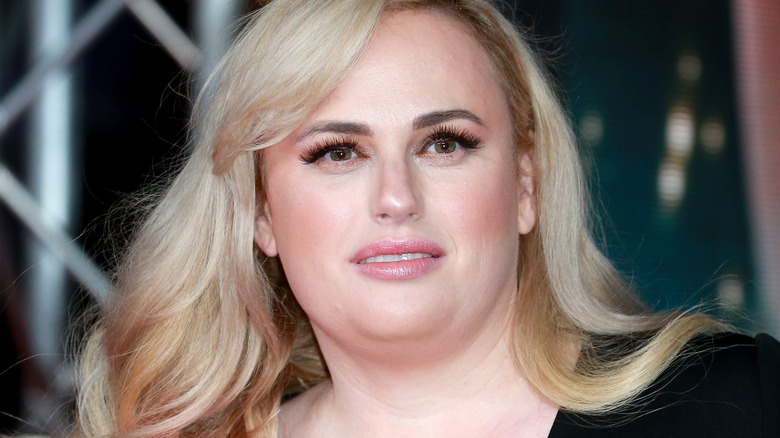 Cubankite/Shutterstock
"Pitch Perfect" took the world by storm back in 2012 for its hilarious take on a college-level, all-female a cappella group. The movie has everything: an excellent soundtrack, obscene amounts of vomit, and ridiculously petty rivalries settled through song and dance. One of the funniest aspects of "Pitch Perfect" is Rebel Wilson's overly confident Fat Amy (she nicknamed herself, folks), who joins the a capella group The Barden Bellas, then befriends reluctant protagonist Beca (Anna Kendrick). Fat Amy brings a lot of raunchiness and snark to the group, as well as feistiness, which contrasts with the personalities of her fellow Bellas. She also memorably takes center stage with a wild solo during the Bellas' performance of "Turn the Beat Around" during the Regionals competition sequence.
Because this is a movie about a cappella, there's a great deal of singing from the cast of "Pitch Perfect." As such, it's only natural to wonder if the movie's cast is doing their own singing. Kendrick told Vanity Fair in a 2020 interview (via YouTube) that it was her first time singing for a film, although she's no stranger to singing onstage. But what about Wilson? Was that her voice we heard when her character was belting out lyrics to a Gloria Estefan hit?
Rebel Wilson has been singing in musicals for most of her career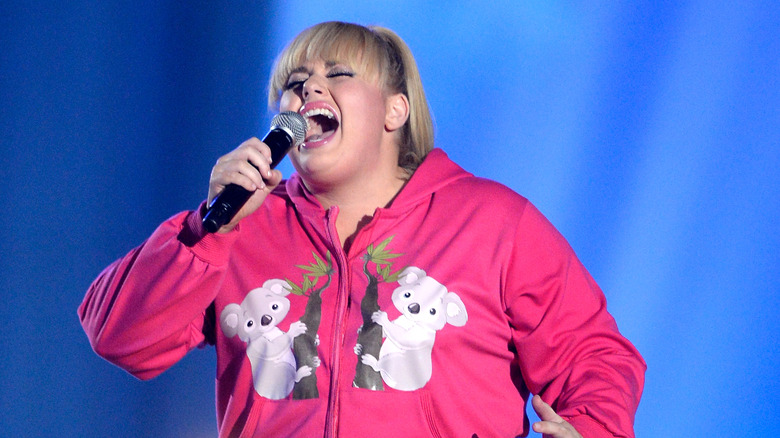 Kevork Djansezian/Getty Images
Rebel Wilson did use her real singing voice for her performance in "Pitch Perfect." In fact, singing was part of her audition. In an interview with Moviefone (via Bustle), Wilson shared her memories of the audition process: "Because ['Pitch Perfect' is] a singing movie, I had to come in and smash something out with Jason [Moore], and he's the real-deal Broadway director, so I knew I had to impress him. I did my own body percussion as a backing beat, and then after, he said, 'Yeah, you're a really good singer.'"
Then, in 2017, the actor opened up on The Graham Norton Show (via YouTube) about the audition, saying, "I was a little nervous, but then I thought: 'Just crush it.'" She sang Lady Gaga's "The Edge of Glory" and did percussion on her body to get the part. She recreated it on the talk show, rhythmically hitting her chest, thighs, and other body parts with interspersed claps that is surprisingly reminiscent of Anna Kendrick's famous "Cups" performance in the movie. Her audition worked, evidently, and Wilson said she was the first one cast for the movie.
Wilson is a pro at movie musicals. Per her IMDb profile, one of her earliest projects was the 2008 musical comedy series, "Bogan Pride," which she starred in and wrote. Since the three "Pitch Perfect" movies, she has landed other singing roles, including Jennyanydots in the haunting movie musical "Cats." So, yes, Wilson really does sing.