How H. Jon Benjamin Really Juggles Work On Bob's Burgers, Archer, And Star Trek - Exclusive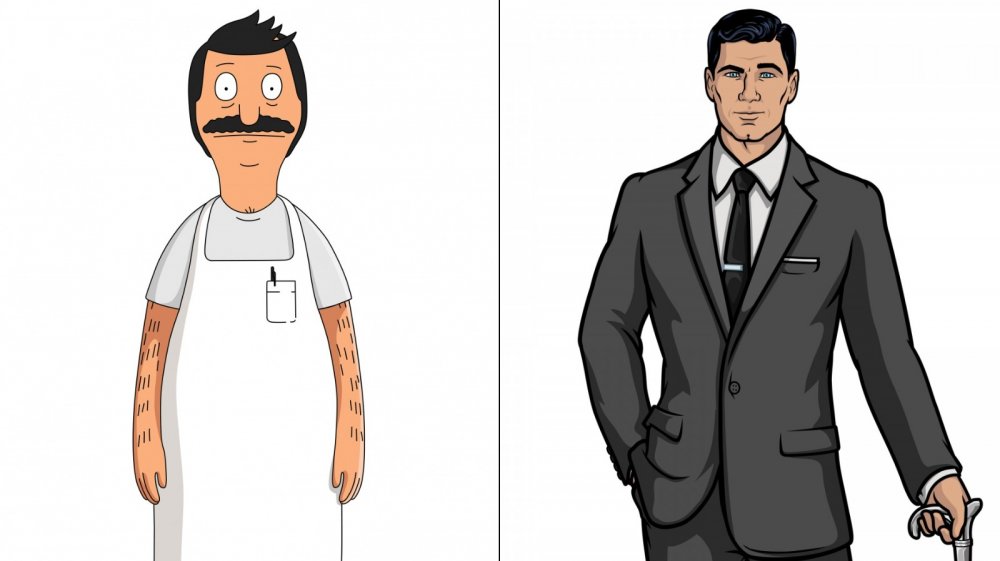 Fox, FXX
When Looper spoke with prolific voice actor H. Jon Benjamin about the new season of Archer, he took us inside the mind of the world's not-quite-most-dangerous-anymore spy. He also opened up about another long-term project of his — the beloved animated comedy Bob's Burgers, on which he voices hapless hamburger dad Bob Belcher — and we took some time to ask about how he balances his gigs and to compare and contrast two iconic TV characters.
Benjamin has a distinct voice, but the discerning ear can tell the difference between his roles on Archer and Bob's Burgers. When asked how he differentiates Bob and Archer, Benjamin shared, "Archer is a creature of privilege in every sense, and he's confident about everything he says. And Bob is different in that respect, he's more like most people, not quite confident in anything he's doing."
"In the beginning, it was a little more difficult," he admitted. "I would recognize when Bob was veering into Archer while doing it." Benjamin recorded both roles on the same day a few times early on, and he thinks it influenced his performance. There are a few episodes of Bob's Burgers – he's uncertain of which ones, but he wonders if anyone can find them themselves — where Bob sounded extra aggressive because he left "maybe too much Archer in there."
The shows also record differently. Archer is more traditional, in that its process sees Benjamin recording "line by line," doing a few takes of each reading. Bob's Burgers takes a different route. Benjamin explained, "Bob's, we record with other actors together, so you're doing it more as a scene — maybe more like live-action, in a way. So in that way, that's helpful to the character of Bob because he's often finding the next word a little bit."
The man who made Tribbles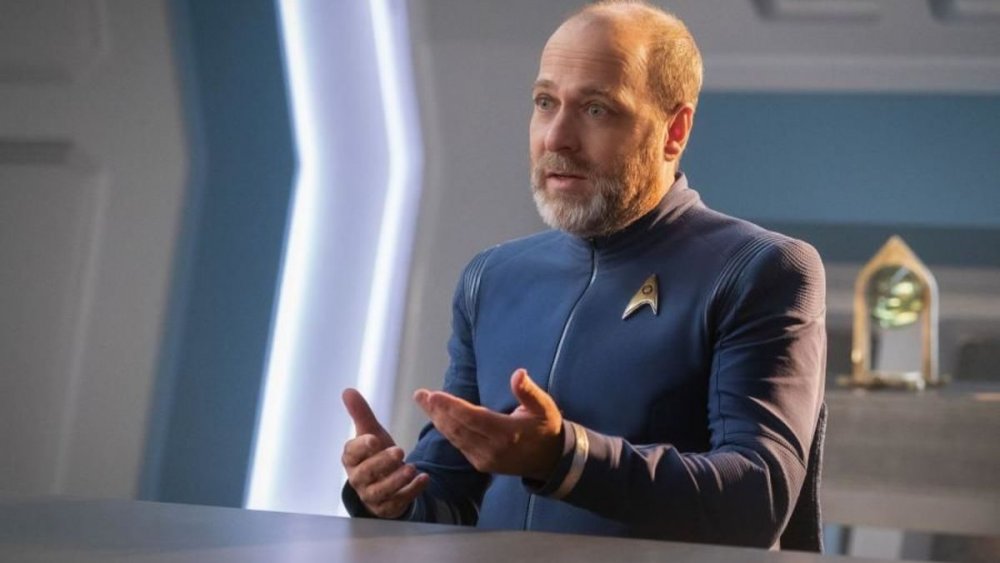 CBS
Benjamin does more than voice work and animation, and still dabbles in the occasional live-action role. This includes the title role in a Short Trek released last year, entitled "The Trouble with Edward." In the short, Benjamin plays the Starfleet Officer who altered the Tribbles so they were born pregnant. It's another solid comedic entry in Star Trek's litany of comic relief episodes.
Benjamin was a fan of Star Trek: The Original Series during its original run in his childhood, so they experience was "really fun" for him, but there was one aspect that was less-than-ideal. "The uniform was very tight," he said, "but that would be my only complaint and I do think that was partially my fault because I'm maybe not suited for space suits. In the future, you have to be in shape."
He added that he recognizes that the short, despite its comedic nature, is a somewhat controversial entry in the franchise's canon: "I think that's another point of contention with a lot of Star Trek fans, that I don't think they wanted to have Tribbles be discovered by this guy." Alex Kurtzman-era Star Trek's inconsistent relationship with series' history has been an issue with certain fans, and Benjamin noted that he knows some "argue that it was outside of canon perhaps." Even so, he's happy with the role: "I'm glad to be a part of the universe. In general, not just Star Trek."
Catch Benjamin on the next episode of Archer on Wednesday, September 23 at 10 PM ET on FXX. The new season of Bob's Burgers debuts Sunday, September 27 at 9 PM on Fox. Stay tuned for more exclusive Archer coverage on Looper.