Seth MacFarlane Drops Great News For The Orville Season 3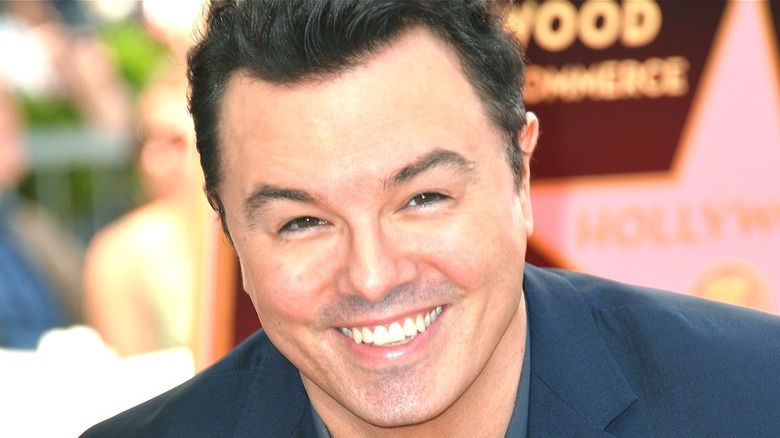 Shutterstock
Critics were far from kind to the first season of Seth McFarlane's sci-fi comedy-drama "The Orville," but Season 2 continues to enjoy critical and audience acclaim alike (via Rotten Tomatoes). Since the show has clearly dealt with its initial kinks and teething problems, fans are clamoring to see where a third season takes things — especially as Season 3 takes "The Orville" from Fox to Hulu. 
However, the wait has been long. As Deadline notes, the move to Hulu came way back in 2019, but thanks to complications brought on by the COVID-19 pandemic, the production has been a struggle. "The past year and a half has been complicated on a variety of levels as it pertains to production," Head of scripted originals at Hulu, Jordan Helman, has said. Fortunately, he also revealed that the wheels are still very much in motion. "I can't share a launch date, but we're really excited about what we've seen thus far."
Now, McFarlane himself has given some precious nuggets of information about the upcoming season, and the news he has for "The Orville" Season 3 is nothing short of fantastic.
Seth McFarlane just revealed that The Orville Season 3 has finished filming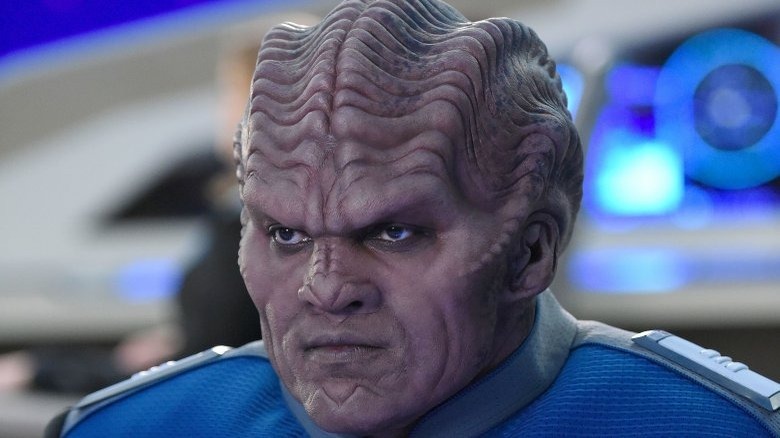 Hulu
Looks like "The Orville" Season 3 is inching closer and closer to your screen. In fact, as Seth McFarlane just announced on Twitter, Captain Mercer and his crew are actually all done and good to go. 
"And that is a wrap on Season 3 of 'The Orville!'" the show's creator and star wrote. "Thank you to our incredible cast and crew for all their tireless and brilliant work, and I sincerely hope this is not the last time we all go to space."
That's two very good pieces of news in a single tweet. Not only is the filming for Season 3 finished, but McFarlane made it abundantly clear that he's already thinking of a fourth season ... and possibly even beyond that. Here's hoping Hulu agrees with the sentiment. 
Unfortunately, McFarlane didn't shed light on the release date of the season, but count on Looper to report any and all developments on that front, as well.