Aquaman Begins Filming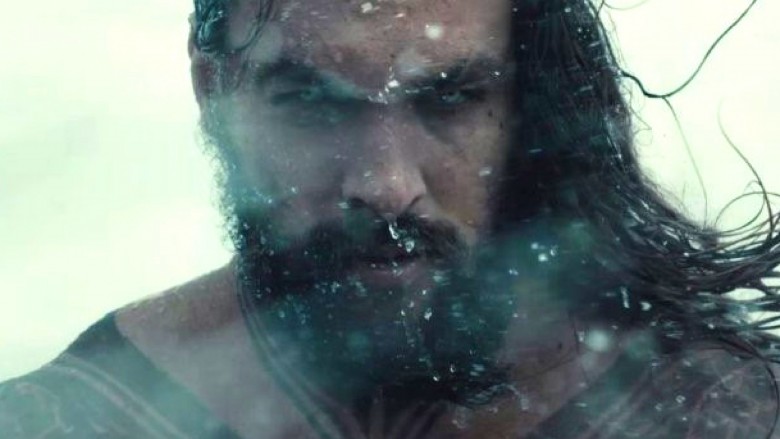 Don't hold your breath, but we're finally getting closer to seeing Aquaman on the big screen. Director James Wan revealed on Twitter late Tuesday night that he has begun filming on the movie in Australia under the disguised title Ahab.
Aquaman will star Jason Momoa as the underwater superhero, with the actor first playing the part briefly in Batman v. Superman: Dawn of Justice and again in this November's Justice League. His supporting cast includes Nicole Kidman, who will play his mother, Temuera Morrison, who will play his father, Willem Dafoe, who will play his advisor Dr. Vulko, and Amber Heard, who will play his love interest Mera. Together, the team will have to face off against a few villains, including Patrick Wilson's Orm, Dolph Lundgren's King Nereus, and Yahya Abdul-Mateen II's Black Manta.
The majority of the movie will film in Australia, where Wan has already done months of prep figuring out how to create the movie's complex underwater world. (Which we first got a glimpse of in test footage released by Justice League's Zack Snyder earlier this year.) The picture accompanying his Tweet, which you can see at the bottom of this article, shows a submarine, indicating that they may be starting off with something a little less waterlogged at first.
Not much is known about the plot of the film, but Wan has said that he wants it to be "a quest story in the spirit of Raiders of the Lost Ark meets Romancing the Stone." The director says that the "swashbuckling action adventure" will have a classic feel, something which Momoa reiterated, adding that the film will highlight "a world that you've never seen before." The star has also said that he is excited to "set the tone" for the character, who is one of the few big superheroes who hasn't already had multiple big screen iterations.
Aquaman, one of many upcoming DC movies that will blow you away, hits theaters on Dec. 21, 2018.