Jason Momoa Will 'Set The Tone' For Aquaman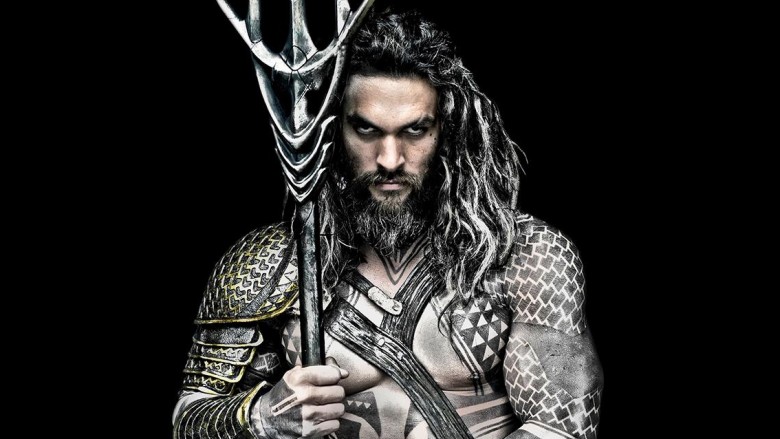 Jason Momoa may become the definitive face of Aquaman.
Speaking in a recent interview with GQ, Momoa dished on his role as the underwater superhero in Justice League and Aquaman. Momoa is the first actor to play Aquaman on the big screen, and he expressed just how lucky he feels for the opportunity to finally bring the character to life. Because the aquatic vigilante is a fresh face to the film front, fans can expect Momoa to "set the tone" for the future of Aquaman.
"We've never really seen anything from this guy before, so it's fun to have a level playing field," Momoa said. "There aren't, like, four Aquamans before me. I get to set the tone for it."
Momoa also discussed the challenges his character encounters, particularly the isolation he feels both on land and beneath the surface of the sea. "[Aquaman] was never really accepted on land, and he was never really accepted in Atlantis. He's a half-breed," stated Momoa.
However, the fin-flipping hero will apparently figure a few things out in Justice League and Aquaman. "He's the best of both worlds. He just doesn't know how to handle his powers. So [his story] is kind of a coming of age for a young man to a man, or a man to a king. He's lost a lot of things and he's got to cope. He's an outsider," Momoa explained.
Momoa's appearance in 2014's Batman v Superman: Dawn of Justice marked Aquaman's theatrical debut. The actor will follow up as Aquaman in Zack Snyder's Justice League, set for release on November 17. Fans can get perhaps the heftiest dose of underwater hero goodness next year, when Momoa reprises his role in James Wan's Aquaman standalone, which is slated for a December 21, 2018 debut.
While we wait to see Momoa wield a trident and a merman tail in the two upcoming flicks, check out the other films we predict will blow everyone away in 2018.