Justice League: First Look At Amber Heard As Mera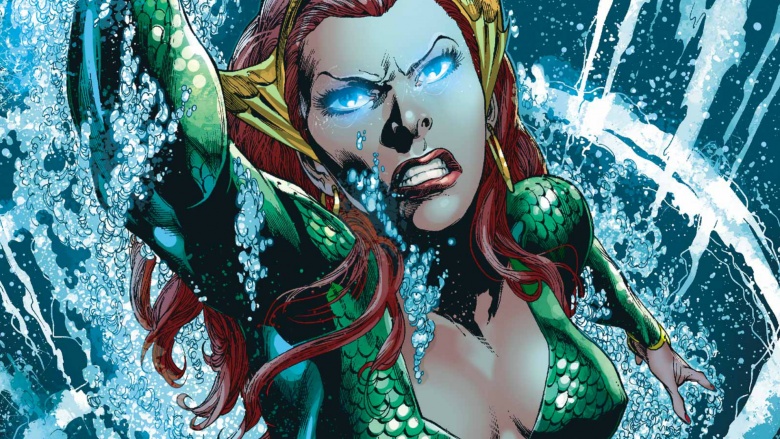 DC Comics
Now that filming for Zack Snyder's upcoming Justice League has shifted from England to Iceland, we should start to see more details emerge about Aquaman (Jason Momoa) and his undersea world.
According to Icelandic website DV (via Batman-News), the location will serve as the setting for at least one scene in which Batman (Ben Affleck) and Wonder Woman (Gal Gadot) meet with Aquaman to convince him to join their team. And it also looks to be where we'll meet Aquaman's queen Mera, played by Amber Heard.
The movie's official Twitter account offered up our first glimpse of Heard in costume on the set, and she looks pretty regal, even on land.Created by Jack Miller and Nick Cardy, Mera first appeared on the pages of Aquaman in 1963. In the comics, she's the queen of Atlantis and Aquaman's wife.
But she's not exactly a damsel in distress. Mera has traditionally possessed the ability to form hard objects out of water, and she typically has super-strength and power related to living underwater. Details about the Justice League version of Mera are still mostly under wraps, but this first image suggests that Heard will at least look a lot like the classic character.
Justice League will hit theaters Nov. 17, 2017. Check out everything we know about it so far, and a theory about Aquaman that would change everything you know about him.