Momoa On What Sets Aquaman Apart From Other Films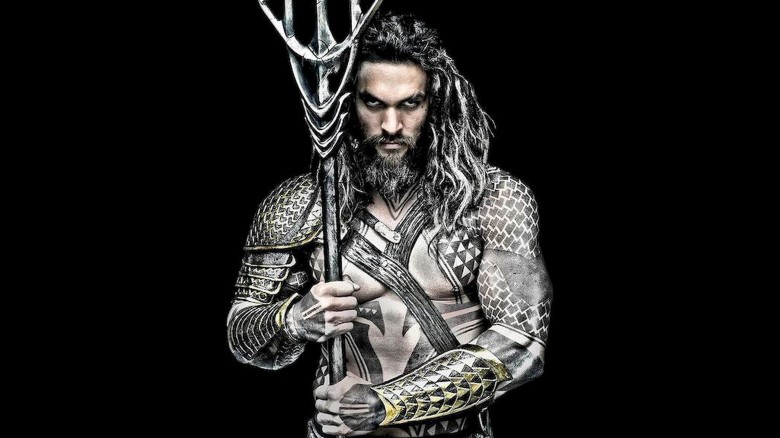 With The Flash and The Batman still looking for directors, the wider DC film universe remains in a state of flux over at Warner Bros. But, there are still a few movies moving forward — and it looks like we might actually get an Aquaman movie. So, what will make it stand apart?
Star Jason Momoa told Digital Trends he's "never seen a movie that's anything like this." The actor said the film will be "a world that you've never seen before." He noted sci-fi flicks have been everywhere from space to alien worlds, but no film has ever tried to create an underwater world with a tentpole budget. Which is a good point — it certainly holds a lot of promise to create some unique visuals and storytelling elements. For any fans worried Aquaman will be going in the grim dark direction of Batman v Superman: Dawn of Justice, the actor said the story is a "really cool adventure" with comedy and heroic elements. Considering "comedy" isn't exactly what comes to mind when you think of the DCEU, this is an encouraging sign.
Momoa even opened up about the films Aquaman will be drawing inspiration from, including classics such as Raiders of the Lost Ark, Star Wars, Lord of the Rings and Romancing the Stone. That certainly makes for an interesting list of influences. Along with Momoa, director James Wan's (Furious 7, Insidious) live action take on the comic is set to co-star Nicole Kidman, Amber Heard, Patrick Wilson and Willem Dafoe.
The Aquaman project is part of a much wider standalone film slate for DC films, including solo projects focused on Wonder Woman, The Flash, Cyborg, Batman, Harley Quinn, Shazam, and the Green Lantern Corps.
Aquaman is tentatively set to open October 5, 2018.