Why Millie From Freaky Looks So Familiar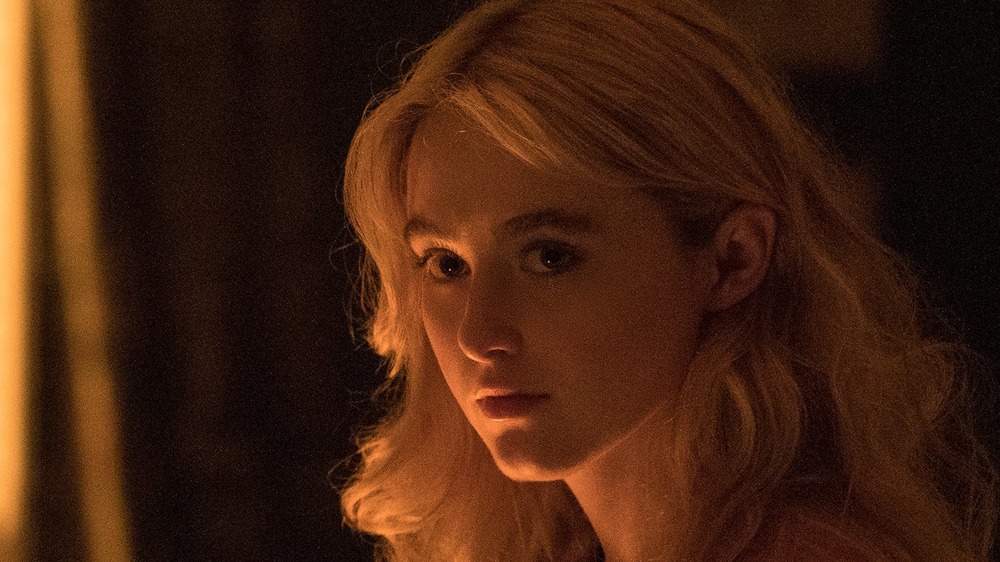 Universal Pictures
Horror fans have been buzzing about the release of Freaky, a horror-comedy from Blumhouse Productions. The trailer introduces viewers to Millie Kessler, an average high school girl that doesn't quite fit in. These problems turn out to be the least of her worries when Millie meets the Butcher (Vince Vaugh), an infamous serial killer who happens to show up at Millie's school: Thanks to a magical curse, the two of them swap bodies, and Millie must race against time to get her own body back. Otherwise, she'll be trapped as the Butcher, while the murderer himself, disguised as a teenager, can kill Millie's classmates. Naturally, shenanigans ensue as Millie (who, remember, is stuck in a the body of a middle-aged man), must convince her friends to help stop the real killer. 
Spooky story lovers, including Stephen King, are already buzzing about the hilariously terrifying concept. But other viewers are struggling to place Millie's familiar face. In fact, Millie is played by actress Kathryn Newton, and here's where you might recognize her from.
Kathryn Newton got her first big break in Gary Unmarried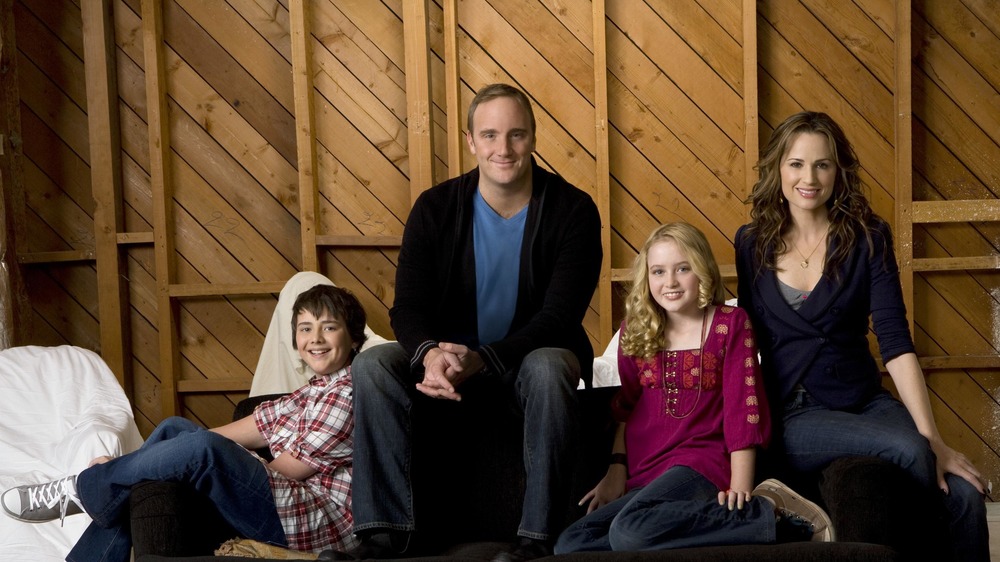 Disney-ABC Domestic Television
Newton's first major role came in Gary Unmarried, a sitcom featuring Gary (Jay Mohr) and Allison Brooks (Paula Marshall), a recently divorced couple that has to navigate the difficulties of shared custody. Newton plays Louise Brooks, the couple's 12-year-old brilliant daughter, who passionately watches C-SPAN. Louise is the complete opposite of her brother, Tom (Ryan Timothy Malgarini), and their differences reflect the contrast between their parents: Tom typically takes after Gary's personality, while Louise aligns with her mother, and disapproves of Gary's reckless parenting style. Because the show is a sitcom, it somewhat makes light of the struggles children of divorce deal with, but through these relationships, Gary Unmarried still offers a heartfelt exploration of a modern family that tries to cope with the ending of the parents' marriage. 
Newton replaced Laura Murano as Louise in the series' second episode, and she shined in the role. In 2010, she won a Young Artist Award for her performance.
Her first starring role came in Paranormal Activity 4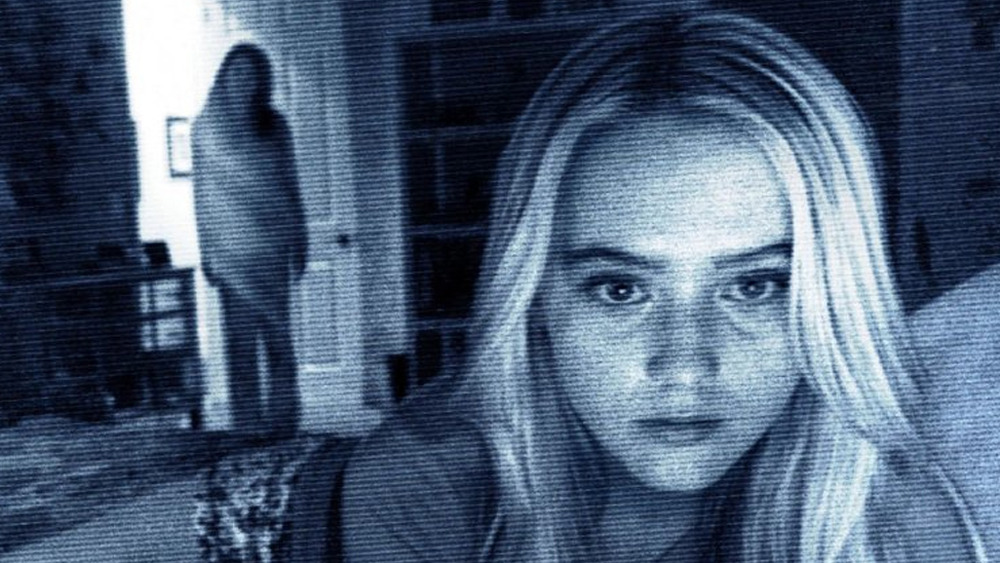 Paramount Pictures
Newton landed her first major film role in the fourth installment of the popular Paranormal Activity horror franchise. In the movie, Newton stars as Alex Nelson, the daughter of a wealthy family that lives in Nevada. When the Nelson family has to take care of their neighbor's son, Robbie (Brady Allen) inexplicable things quickly start happening. Alex's brother, Wyatt (Aiden Lovecamp) communicates with a spirit and winds up with a green mark on his back. The symbol resembles the mark of a looming demonic possession. From there, the film pits Alex and her loved ones against Wyatt, the evil forces that possess him, and a mysterious coven. Alex tries to document supernatural occurrences, like the family car turning on by itself, but her parents don't believe her. Their lack of faith in Alex winds up dooming the whole family. 
Critically, Paranormal Activity 4 didn't perform as well as other films in the franchise. But Newton excelled in her role, and won another Young Artist Award for her breakout performance.
Fans wanted to see Newton star in a Supernatural spin-off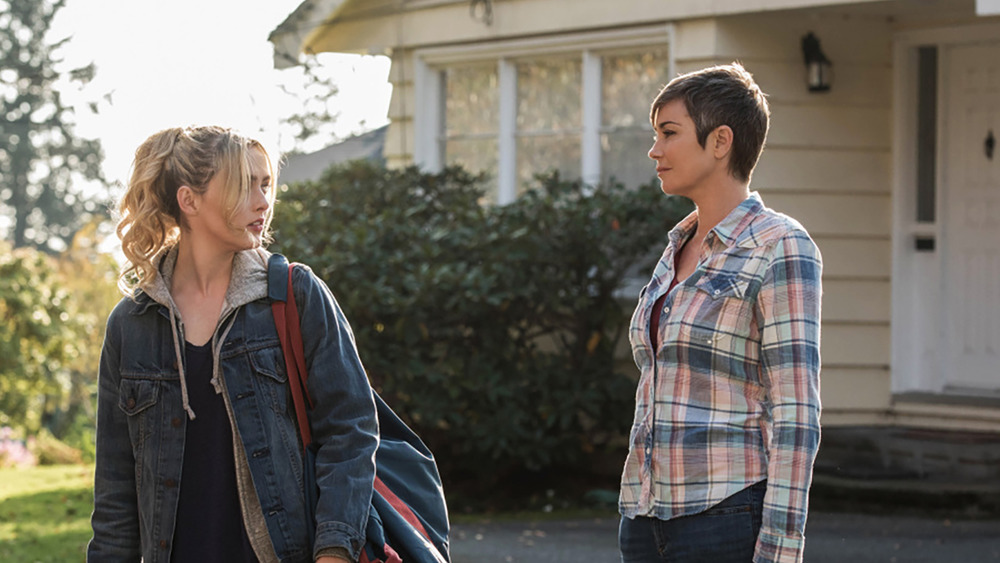 Newton's rise continued when she was cast in Supernatural, a widely popular show on The CW in which Sam Winchester (Jared Padalecki) and his brother Dean (Jensen Ackles) battle various occult threats. Newton appears in several episodes as Claire Novak, the daughter of a man whom the angel Castiel (Misha Collins) used as his human vessel. Novak grew into a skilled hunter of unnatural creatures, and helped the Winchesters in a few adventures. Newton's performance, along with the CW's perpetual desire for a Supernatural spin-off, launched the idea for Wayward Sisters, a show based on Sheriff Jody Mills (Kim Rhodes) and a group of several women, including Novak, who team up to battle paranormal beings. Despite fan interest and a successful backdoor pilot in season 13, the CW didn't pick up the show.
Fans have campaigned for the CW to reconsider, but the network ultimately didn't have room for the series in its crowded schedule. Still, during her time on Supernatural, Novak thrived, and continued to make a name for herself.
Newton's rise continued with Halt and Catch Fire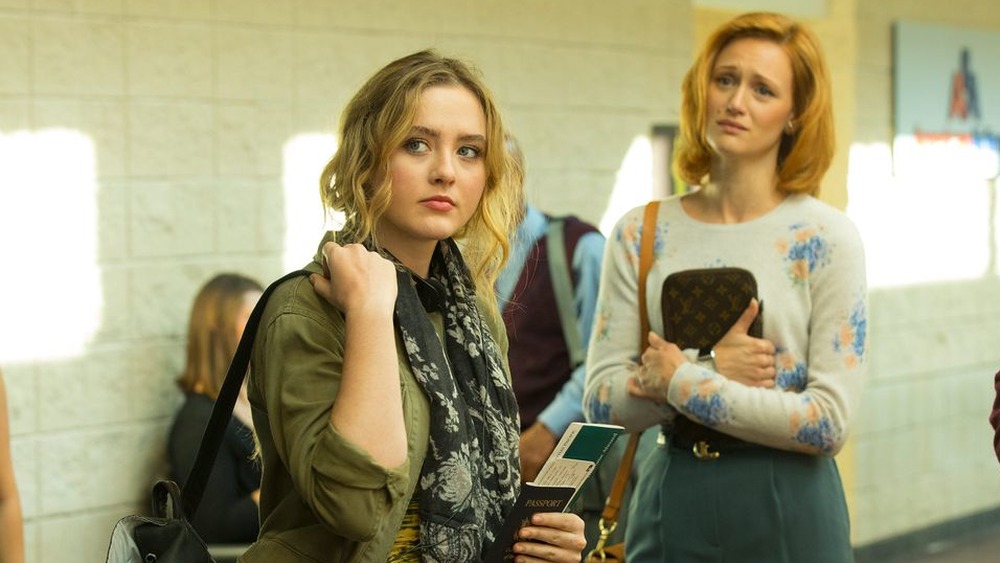 AMC Networks
Newton also had a recurring role in Halt and Catch Fire, an AMC series, based in the eighties, that shined a light on the decade's technological boom. Newton plays Joanie Clark, the daughter of Gordon (Scoot McNairy), a computer engineer who navigates the trials of a turbulent period where the rise of computers becomes survival of the fittest for programmers. Joanie is a secondary character, as the series mainly focuses on the relationship between Gordon, Joe MacMillan (Lee Pace), Cameron Howe (Mackenzie Davis), and Donna Clark (Kerry Bishé). These characters often willingly damage their personal connections for the sake of professional or monetary gain, and the show's various character studies remains its most memorable component. 
While Newton isn't a main character in Halt and Catch Fire, the show's critical acclaim further raised her profile. Many critics compared the series to Breaking Bad and Mad Men, two of AMC's most successful shows of the modern era.
Newton was surrounded by stars in Big Little Lies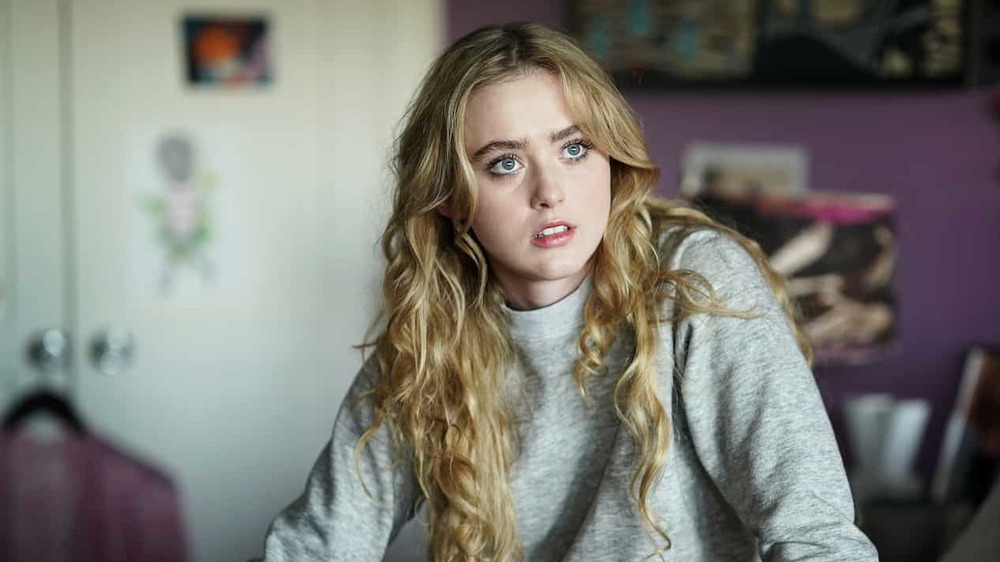 Warner Bros. Television Distribution
Newton continued her rise when she landed a role in Big Little Lies, a star-studded show featuring Reese Witherspoon, Nicole Kidman, Shailene Woodley and Adam Scott. Newton plays Abigail Carlson, the daughter of Madeline MacKenzie (Witherspoon) and Nathan Carlson (James Tupper.) In two seasons, Big Little Lies became one of the most popular shows on TV, and it won numerous accolades, including eight prime time Emmy Awards (the first season earned 16 Emmy nominations). The show focused on MacKenzie, Celeste Wright (Kidman), Jane Chapman (Woodley), Bonnie Carlson (Zoe Kravitz), and Renata Kelin (Laura Dern,) five women who wind up at the center of an intricate murder mystery.
Abigail's main role in the story comes in the conflict between Madeline and Nathan, who are at odds with each over with their parenting styles. In a way, Newton plays a character quite similar to her role in Gary Unmarried, as she has to deal with the constant stress of her parents' tumultuous relationship.
Newton helped breathe new life into Little Women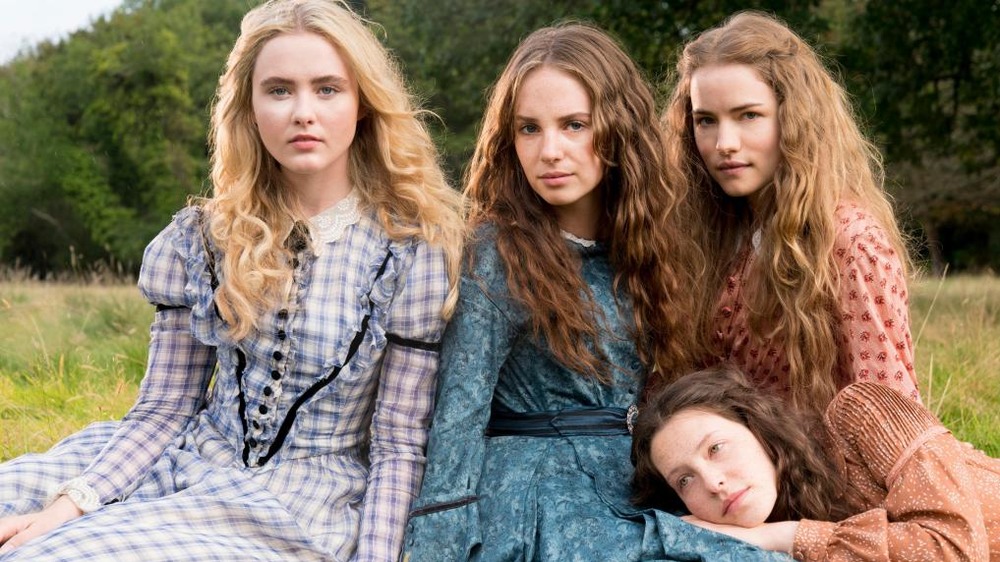 MASTERPIECE/BBC
Newton also starred in Little Women, an adaptation of Louisa May Alcott's legendary two-volume story. Set in the 1860s, the show features the four March sisters — Meg (Willa Fitzgerald), Jo (Maya Hawke), Beth (Annes Elwy) and Amy (Newton) — who navigate life while their father serves in the American Civil War. Emma Watson plays the matriarch of the Clark family, Marmee, but the sisters are left on their own when Marmee travels to the nation's capital to visit their sick father. The Clark sisters face several timely obstacles — such as Beth's bout with scarlet fever— and Amy runs into trouble at school. The quartet continues to deal with various challenges, and though Beth passes away, the surviving members of the family receive relatively happy endings.
The adaptation earned a lot of praise, as many viewers felt it breathed new life into the classic story. With another successful performance, Newton's career continued to trend in the right direction.
Newton landed another major movie with Blockers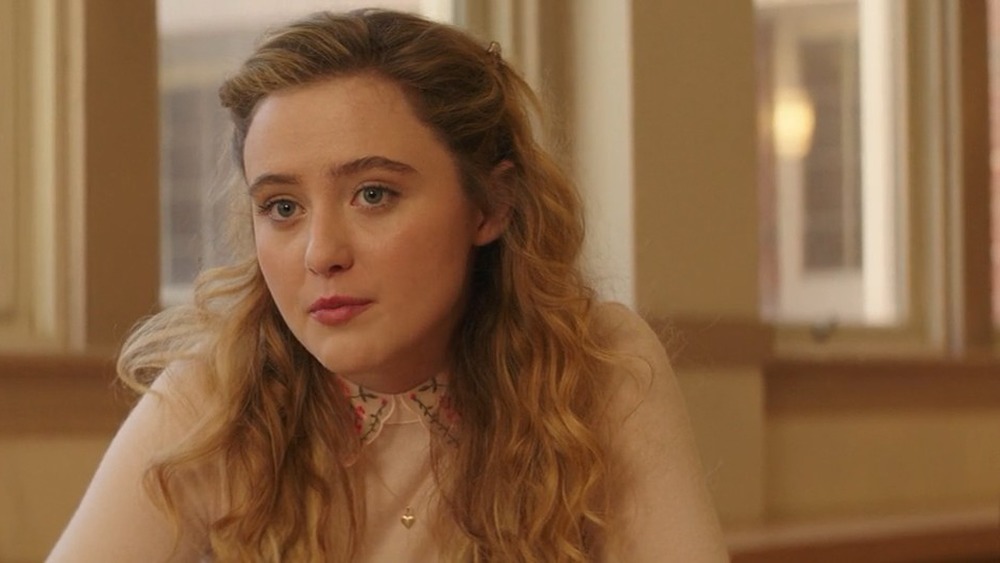 Universal Pictures
Newton returned to comedy with Blockers, a raunchy movie about a group of parents who desperately want to preserve the virginity of their children. High school friends Julie Decker (Newton), Kayla Mannes (Geraldine Viswanathan), and Sam Lockwood (Gideon Adlon) make a pact to have sex with their respective prom dates. Hilarity ensues when the girls' parents learn about this plan and try to stop it. Julie's mom, Lisa (Leslie Mann), Kayla's dad, Mitchell Mannes (John Cena), and Sam's dad, Hunter Lockwood (Ike Barinholtz) bring a new meaning to the term helicopter parents, each facing unique struggles as they watch their children grow up. 
Despite the parents' interference, Julie winds up having sex because she and her boyfriend truly love each other. Sam and Kayla opt not to have sex. Sam embraces her sexuality as a lesbian, while Kayla decides to protect her virginity more closely. The movie ultimately sends a warm message about friendship, maturation and sex positivity, and its famous cast further cemented Newton's status as a legitimate star.
Detective Pikachu may be Newton's most notable movie yet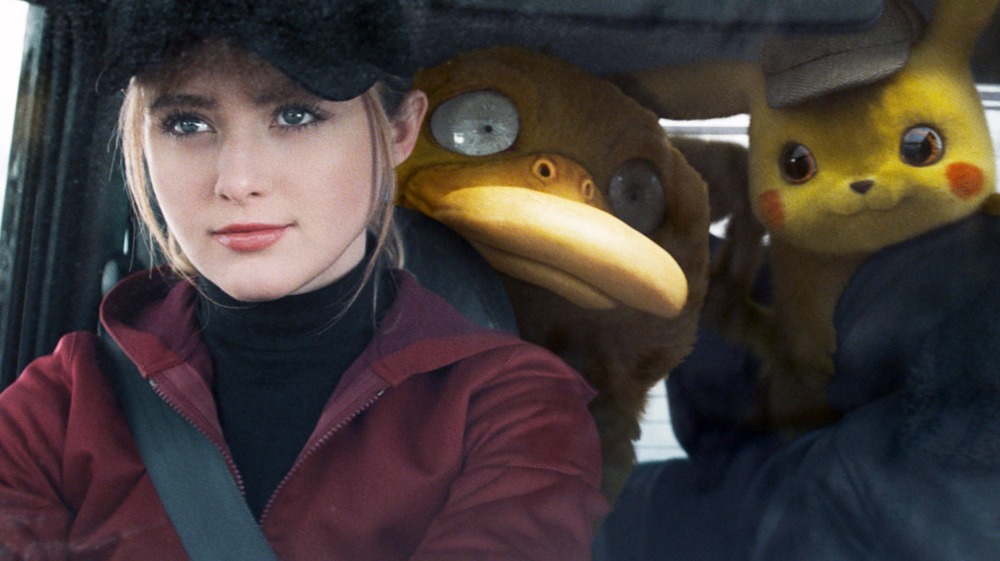 Warner Bros. Pictures
Newton landed another leading role when she starred in Detective Pikachu, a live-action movie about the popular Pokémon franchise. Lucy plays a journalist who helps Tim Goodman (Justice Smith) investigate the disappearance of his father, Harry (Ryan Reynolds). As a Ryme City Police Detective, Harry was investigating a mysterious genetics laboratory, where Mewtwo is being experimented on. The film is ultimately a mystery about Harry's disappearance, and the hidden forces in Ryme City, where humans peacefully exist with Pokémon — a coexistence that is corrupted by Howard Clifford (Bill Nighy), who aims to fuse Pokémon DNA with that of humans, to eradicate illness and disease. Mewtwo, Pikachu and Tim save the day, and Tim ultimately reconnects with his father, who fused with a willing Pikachu after what would have been a fatal car accident.
Again, Newton's character somewhat took a backseat compared to the other main characters in this story, but it was yet another role in a highly anticipated film, which strengthened her reputation in Hollywood, and abroad.
Newton starred in The Society, a show that was cancelled too soon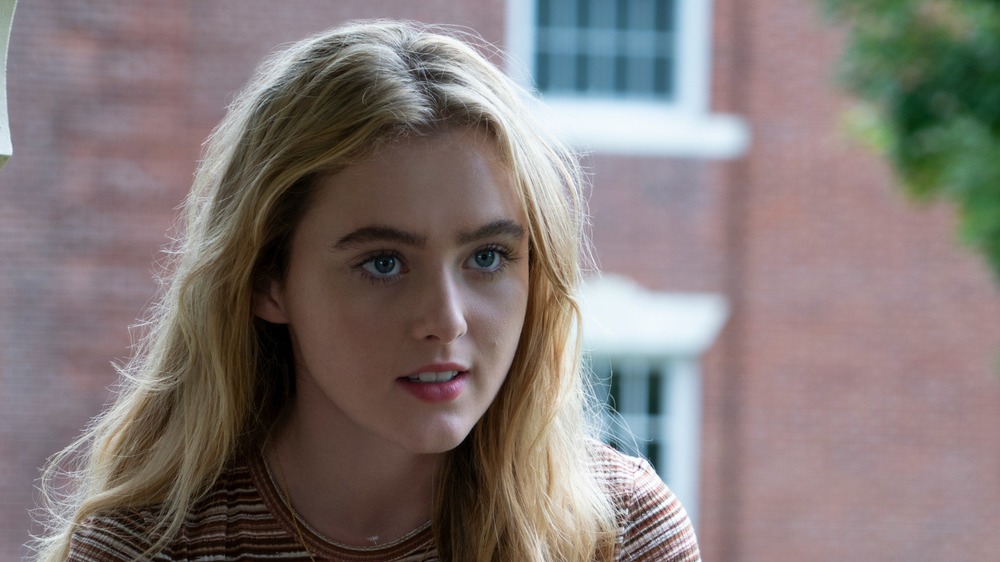 The Society is Newton's most recent starring role. This Netflix original series is a mystery that involves a group of teenagers that must govern themselves when everyone else in their town vanishes: This occurs when they return from a high school field trip, only to discover that everyone they know and love is gone. 
Newton stars as Allie Pressman, a teen who, like her peers, suddenly finds herself without any adult supervision whatsoever. At first, she capitalizes on this wild freedom by having sex with Harry (Alex Fitzalan). But she gradually gains power in this new society, where she faces the heavy burdens of leadership. She must monitor the teens' access to weapons, keep her fellow citizens fed, and figure out the justice system. The show explores the cost of power, as Allie orders and participates in an execution, after Greg (Seth Meriwether) murders Cassandra. 
Sadly, Netflix cancelled the show after one season, due to complications caused by COVID-19. Once again, though, Newton had the opportunity to star in a fascinating character study ... which makes her a fitting candidate for Freaky, where she plays two people in one body.