Get Your First Look At The Supernatural Spin-Off Wayward Sisters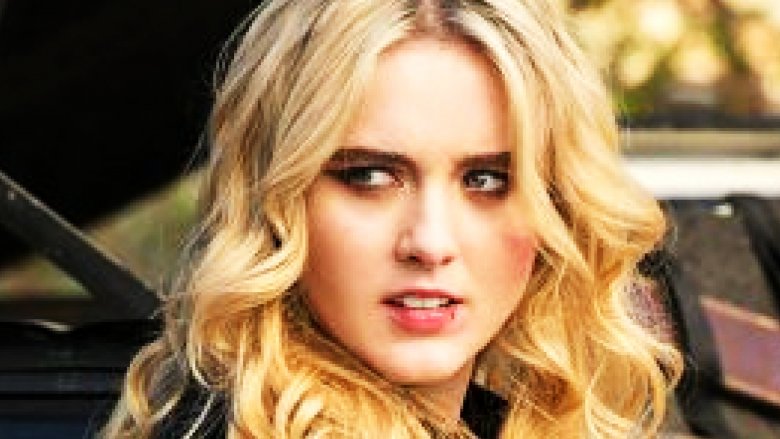 Our first glimpse at the back-door pilot for the potential Supernatural spin-off Wayward Sisters is here, courtesy of Entertainment Weekly. The show is set to focus on Kim Rhodes' Sheriff Jody Mills, who has appeared on Supernatural in a recurring capacity since 2010. It will follow Jody as she mentors a group of young women, all of whom were orphaned by a supernatural tragedy.
Wayward Sisters' backdoor pilot will feature Claire (Kathryn Love Newton) returning home to Sioux Falls, South Dakota to find Jody, Donna (Brianna Buckmaster), and Alex (Katherine Ramdeen) waiting for her. Although we don't know exactly what will go down in the episode, it will somehow pull in Sam (Jared Padalecki) and Dean (Jensen Ackles), and, since this is Supernatural, the group will get in some trouble.
Although the show will feature a lot of familiar faces, it will also introduce some new characters, including Patience Turner, played by Clark Backo. Patience is a high school over-achiever whose life is turned upside down when she discovers she's a powerful psychic. She got her psychic powers from her estranged grandmother Missouri Moseley, played by Loretta Devine in Supernatural's first season and, more recently, in episode three of the thirteenth season. Yadira Guevara-Prip is also set to star in the potential series as Kaia, a character who has the ability to walk between worlds in her dreams.
We don't know many specifics about Wayward Sisters, although Rhodes has said that it won't just be "Supernatural with girls." "It's Supernatural with heroes that happen to be female," she said. Newton added that the show will "have a little more of a fantasy vibe" than its parent series, while executive producer Robert Berens has said that the show will focus primarily on teamwork. 
Supernatural showrunners Andrew Daab and Robert Singer are set to write the script and executive produce the spin-off, which has also grabbed the original series' executive producers Phil Sgricca and Berens. The show will be the second attempt to spin-off the long-running series, following Supernatural: Bloodlines, which got a backdoor pilot in season nine but never made it past that stage.
The backdoor pilot for Wayward Sisters will air on Thursday, Jan. 18 on The CW. You can view photos from the episode below.