Big Little Lies Director Promises The Show Will Answer 'Everything'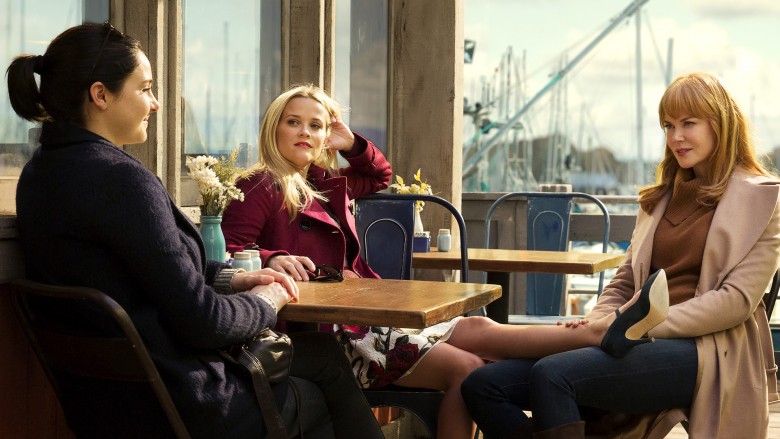 Fans of HBO's twisty new murder mystery Big Little Lies don't have to worry about the show ending without answers. In an interview with Vulture, director Jean-Marc Vallée promised that the show will answer "everything" before it finishes up its seven episode run.
Big Little Lies, based on the novel of the same name by Liane Moriarty, stars Reese Witherspoon, Nicole Kidman, and Shailene Woodley as three mothers whose apparently perfect lives are upended by a murder. The mystery isn't just who the killer is, though; it's also who got killed. "You will know everything," Vallée promised for the show's conclusion. "Who's going to kill whom? Woman killing another woman? Husband killing another husband? A husband killing another wife? There are a lot of possibilities. A kid killing a kid!"
Vallée said that, while the mystery is what draws viewers into the show, he believes that its the show's humanity that sets it apart. "Behind the murder mystery, the whole thing is the beauty of it," he said. "It's like a pretext to talk about us, to talk about our humanity, to talk about our flaws, to talk about how we lie, the big lies, the little lies, and how it affects us and how we love. It's a beautiful reflection of love and life."
Vallée was brought into the project by Witherspoon, who he had worked with before in Wild. He said that he responded to the scripts from Ally McBeal's David E. Kelley, which he called "brilliant." "That's how I pick my projects," he said. "I like character-driven stuff that shows humanity and something that can make people think."
Vallée called the show's characters "flawed," and said that, just because most of the characters have money doesn't mean that people shouldn't worry about their problems. "The series was about portraying this community, wealthy community, but they're not all white and rich," he said. "It's blended. There are all kinds of people there. And Jane is not rich. It's true that most of the community is rich, but we're not depicting, showing them, and defining them as the thing to be. We're not afraid of bashing them, criticizing them and also caring for them. That's the beauty of it. You're not a human being because you have money? You're not allowed to feel?"
Big Little Lies airs on Sundays at 9 p.m. on HBO. See everything else that was new on HBO Now in February.