Why The Supernatural Spinoff Series Wayward Sisters Didn't Get Picked Up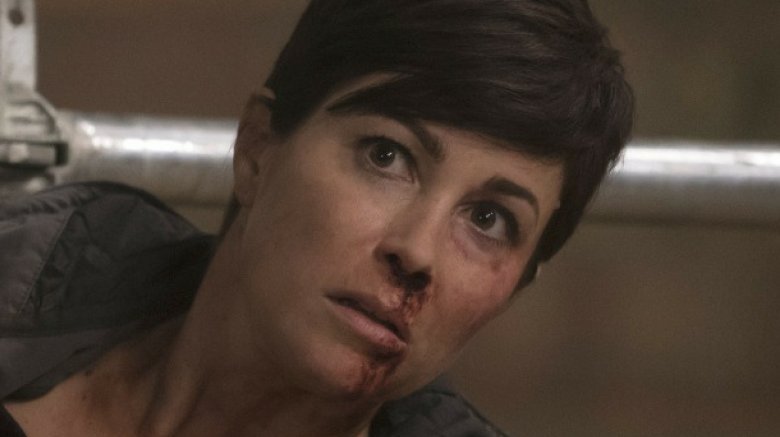 Supernatural fans rejoiced when it was announced that the long-running series would run even longer with a spinoff entitled Wayward Sisters. The CW rolled out a first look at the show, which picked up a backdoor pilot during Supernatural season 13 and was meant to follow Kim Rhodes' Jody Mills as she mentors a group of young orphaned girls battling against the most wicked creatures on Earth. The project even aired its pilot episode — featuring Kathryn Love Newton's Claire making her way back home to Sioux Falls, South Dakota to see Jody, Brianna Buckmaster's Donna, and Katherine Ramdeen's Alex awaiting her arrival — earlier this year, and things seemed to be going swell. 
Until the CW decided not to order Wayward Sisters to series, that is. So what happened?
Speaking to Deadline press on the phone ahead of the network's Upfront presentation on Thursday morning, CW chief Mark Pedowitz revealed the reason Wayward Sisters didn't get picked up: it just wasn't where it needed to be creatively. 
"We had really great material this year," said Pedowitz. "We're really exited about the five series we did pick up. We are big fans of the characters and the women who played the characters in the series, but we did not feel creatively the show is where we wanted it to be. We felt we had a better shot with Legacies."
He noted that network executives are "big fans" of Rhodes, Newton, Buckmaster, and Ramdeen and "hope they continue on ... guest starring on Supernatural," suggesting that the CW not picking up Wayward Sisters had nothing to do with their talent. Still, Pedowitz affirmed that he "did not feel [Wayward Sisters] was there it needed to be to go forward ... this year."
Executive producer Robert Berens first announced that Wayward Sisters wasn't moving forward, writing on Twitter, "The CW decided not to proceed with a series order for Wayward Sisters. Honestly — I'm heartbroken. I'm confused. And, at least for the moment — I'm angry. Getting the chance to branch out and explore this world and these characters and our #Supernatural universe this past year was the most enjoyable and exciting creative experience of my life."
Co-creator Andrew Dabb later explained in a series of tweets, "It breaks my heart to say this, but CW has chosen to pass on Wayward Sisters. We love these characters, and have spent almost two years trying to make this show a reality on the network... but there are some fights, sometimes, you can't win. I want to thank everyone involved in this entire process, from our fantastic crew, to our amazing cast, and, most of all you. Your passion for this idea fueled us, and we wanted so much to make this happen for you. I'm so sorry we couldn't."