Stephen King Declares Vince Vaughn Must Win An Oscar For 2020 Horror Movie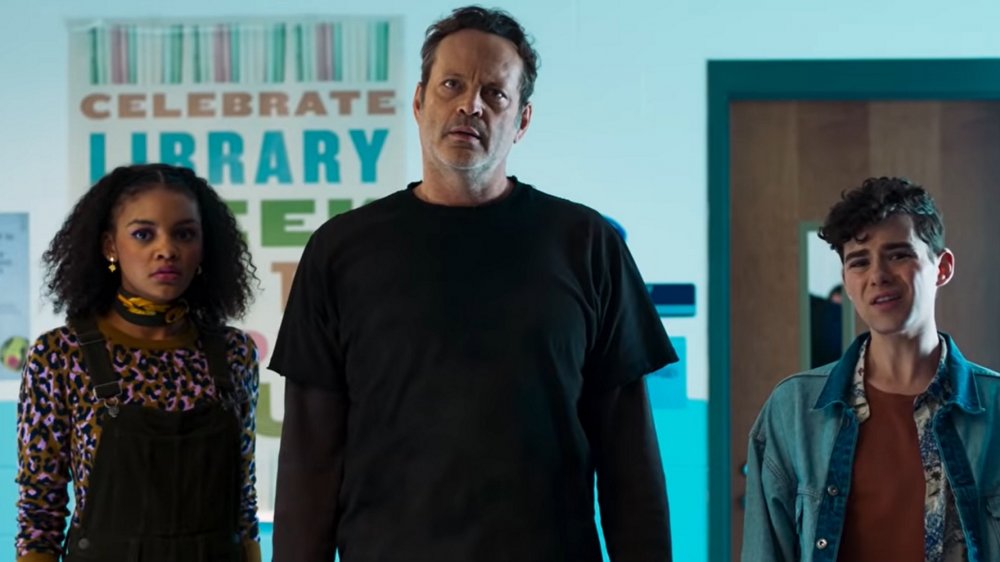 Universal Pictures
If you follow horror, then you know that Blumhouse Productions has been knocking it out of the park for a few years now. From Get Out (2017) to The Invisible Man (2020), Jason Blum's production company has been behind the most innovative horror flicks of the past decade, stretching the genre in new directions. So, then, perhaps it's no wonder that the newest Blumhouse effort, starring DodgeBall veteran (and former Jurassic Park antagonist) Vince Vaughn, is already gaining a lot of attention. Freaky, a film directed by Christopher Landon, turns the classic Freaky Friday scenario on its head, with Vaughn portraying a brutal serial killer named the Butcher, whose magical blade leads to him swapping bodies with a high school senior named Millie. Not-so-wacky hijinks ensue, presumably, since they only have a day to swap back into their proper places, and Millie is now stuck in the body of a wanted man ... while said man, of course, is getting ready to stalk her classmates in serial killer fashion. 
Now, realistically, however Freaky turns out (it hasn't released yet, at this point), will fall on the shoulders of Vince Vaughn, who has to convincingly play both a sociopath, and then a teenage girl trapped in the body of that sociopath. Already, though, one notable name in the world of horror — or perhaps the notable name — is giving Vaughn serious credit, just from the trailer alone. 
The darkest 'Freaky Friday' you've ever seen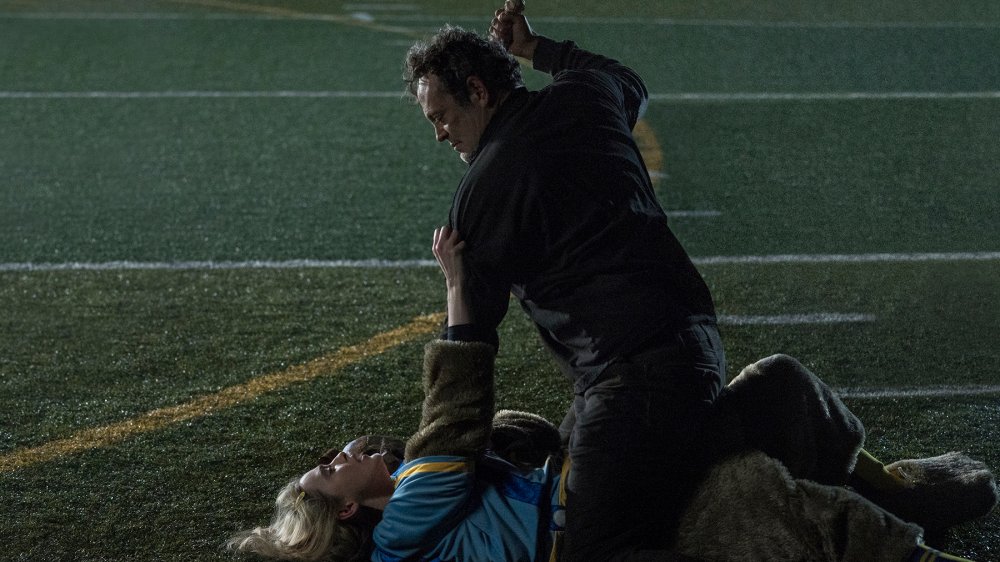 Universal Pictures
Stephen King often tweets, and whether he's talking about politics or his adorable corgi (Molly, AKA the "Thing of Evil"), the author's tweets tend to get a lot of attention. So, on September 10, 2020, a lot of people suddenly became way more interested in Freaky when King posted the following to his Twitter: "Based on the trailer of FREAKY, Vince Vaughn has GOT to get nominated for an Academy Award. This looks f—ing AWESOME!"
Now, saying that King is a "big name" in horror hardly does justice to the enormous influence he's had on the genre as a whole, and this wouldn't be the first time that King used his fame to give a horror movie some extra buzz. Most notably, in 1982, King positively reviewed Sam Raimi's ultra-low budget gore movie, The Evil Dead. King's ringing endorsement garnered widespread attention for the film, as Screen Rant recounts, cementing it as a cult classic, and paving the way for a horror franchise that remains beloved today. That doesn't mean that the same will happen with Freaky, of course — nor that Vaughn will be nominated for an Oscar, for that matter — but it does mean that a lot more people will be be curious about seeing Freaky, than they might be otherwise. On the other hand, Vaughn's acting talents aside, Freaky's publicity might also have to contend with Vaughn's troubled career, which in recent years has been plagued by flops, bad scripts, and the actor's own political views, particularly in regard to his choice to collaborate with the frequently antisemitic actor-director Mel Gibson.
Time will tell. Freaky is currently set to be released on November 13, 2020.